Interviews
Actor David Thomas Newman on Shadowmarsh and Wild West Chronicles

Jules Lavallee seats down with actor David Thomas Newman to talk about the production of ShadowMarsh (2021) directed by Matt Leal. David opens up on his work on ShadowMarsh and his collaboration with Lew Temple (The Walking Dead, Unstoppable, Hawaii 5-0, and Lawless). David plays Deputy Copper alongside Lew Temple who is Sheriff Sam Tate. Jules brings out the intriguing side of David and takes us through his personality and recent projects including the new pilot, Wild West Chronicles.
Jules Lavallee: Tell us about the new Horror film, Shadowmarsh. What led you to this project?
David Thomas Newman (DTN): Shadowmarsh is a tribute to the 80's cult horror stories of yesterday but done so with an amazing score (maybe some synth vibes thrown in), extremely cinematic camera work, and a scare-your-pants-off storyline. This is the horror film of the year, and I'm insanely grateful and excited for the opportunity to both help produce and tell the story on screen with creators Matt Leal and Matthew Festle (have you seen their quarantine film "Hacked" yet?)
You play the role of Deputy Cooper. What intrigued you about this role?
David Thomas Newman (DTN): I've played FBI Agents, Cops, and even a US Marshal (read more about this role later in the interview) so I knew it'd be a familiar space in which I could lend my voice. Moreover, I knew I'd be supporting the great Lew Temple, who plays Sheriff Tate, and that was intriguing enough to pique my interest. The man's a Hollywood hero, I knew I'd get the chance to learn a lot!
---
You are sharing the screen with Lew Temple (Once Upon a Time in Hollywood, The Walking Dead) and Dave Sheridan (The Devil's Rejects, Scary Movie). Do you have a favorite scene?
David Thomas Newman (DTN): Honestly, I'd have to say my favorite scenes were actually rehearsing with both of these legends. If you've ever done theatre or been on stage, you'll know exactly what I mean when I say it was like playing out scenes in a blackbox theatre with these actors. I felt like I was backstage going over lines and trying blocking ideas with a couple of true thespians. That's exactly what these two are, and it was the most fun I've had in quite a while. You never really get over your love for the stage, and being able to "jump back on the bicycle" and breathe some life into somebody else's script pages is the most rewarding career you could ask for, especially when you get to do it with others who share the same passion.
What do you look for in a role? What has been your most challenging role?
David Thomas Newman (DTN): I like roles that allow me to become someone else. I mean, truly, someone that is not me. Giving myself permission to let go of my own thoughts is very therapeutic, but can also be eye-opening. There may be times after you've been off-book for a bit, that you even surprise yourself with various line delivery or movement choices. I think that's why it was so fun playing US Marshal Heck Thomas on Wild West Chronicles. He's a very direct and stoic individual, and it was interesting to portray someone who probably makes his bed very meticulously and has multiple rituals every morning. That ain't me!
---
Tell us about your Principal role on INSP TV Channel?
David Thomas Newman (DTN): I play US Marshal Heck Thomas in the new Pilot "Wild West Chronicles," which airs every Sunday on INSP TV Channel. After auditioning for Bat Masterson, Butch Cassidy, The Sundance Kid, and a couple of other roles, we finally landed on Heck. If you don't know much about the casting process, you have to realize that getting the opportunity to play at an audition is a gift in and of itself. The average size of candidate pools per role can be upwards of 5,000+ people… That's thousands and thousands of submissions and self-tapes that casting has to view, and then they start calling people in to audition (again, that's per each role). Booking the role and performing as an 1800's US Marshal while shooting lever-action rifles, busting out my own Wild West accent, and chasing bandits is quite literally a dream come true since I was knee-high to a grasshopper!
Tell us about the "Wild West Chronicles" Series?
DTN: Oh, wow, if you missed the premiere on April 11th on INSP TV, you definitely missed out! This show is a new take on "the docudrama" and is conveyed in historical fiction fashion. Gunslinger turned Investigative Journalist by the name of Bat Masterson takes you on a wild ride exploring multiple true American heroes who took down the bad guys back in the days of the Wild West. Butch Cassidy, Annie Oakley, Bill Doolin, everybody's in this show!
Is there synergy with your roles? Do you enjoy certain genres?
DTN: After a few more projects have been released I would imagine some might perceive my work is synergetic. I think that may be true for most actors when they do their best to create believable characters that people happen to watch, and then later choose to watch. I think that's why I like working with the same filmmakers over and over again. So far that means working in horror and drama, as I just wrapped filming on Joe Castro and Steven Escobar's cult franchise Terror Toons 4, and will also be working again with Nicholas Woods on our second full length feature, now that Echoes of Violence has premiered at Cinequest.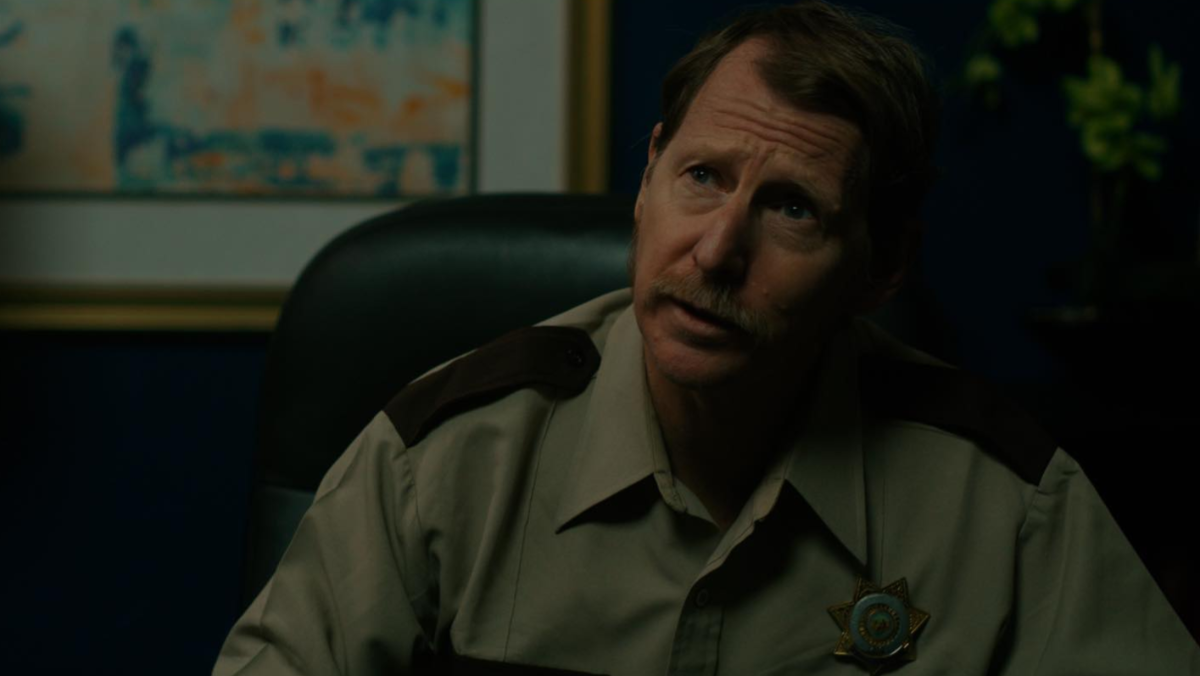 ---
Who inspires you? What roles would take you to the next level?
DTN: I would have to say my buddy and fellow filmmaker Oleg Zayanov. He took home multiple film awards back in Russia, has shot for HBO, and is currently in meetings with networks like Hulu for future film projects. When he moved to LA, he didn't know anyone and is still building a network of contacts, much like myself, and although he has plenty of valuable credits and names on his resume, he still started at the bottom in order to work his way up. How humbling. We both want to spend more time dabbling in narratives, and our ideas fall in line every time we work on something. It's fascinating to watch him work, so we'll see what you guys think after we shoot our first feature film.
Will 2021 be your year as an actor and producer?
DTN: Obviously, COVID took a bit of a toll on everyone, and there are still challenges to working and creating, but there are quite a few things in store this year that will open more doors in the future. Let's say 2021 will be my year as an actor and producer, but all of the Roaring 2020's will be my decade as an Actorpreneur!
---
Jules Lavalle is a Screenwriter and Celebrity Writer in LA. She is a Harvard grad. She began her career writing for high-tech and eventually it led to the Hollywood scene. What do you think of it? What ideas did you get? Do you have any suggestions? Or did it help you? Let's have your comments below and/or on Facebook or Instagram! Or join me on Twitter.
Follow David Thomas Newman on Social Media
LinkedIn
IMDb
Facebook
Twitter
Instagram