Interviews
Alec Ebert, Aussie Actor Proves his Worth on Stage-Cinema as Performer

Alec Ebert always enjoyed the spotlight. Alec made his mum and dad endure his first performances as Guy Smilie from Sesame Street when he was around 6 years old. At age 10, Alec wrote a sketch-comedy piece with a friend and they performed it in front of the school to great acclaim and Alec never looked back. It wasn't until much, much later as an adult that Alec really began to act professionally, after a huge break from acting. Since then he has performed many times on stage and begun to collaborate with people on film in Los Angeles, and back home in Australia, where he is from.
indieactivity: Did you study acting?
Alec Ebert (AE): This is a profession that deepens with knowledge over a lifetime. So I took the idea of studying seriously – learning a process to have as a solid foundation for my work. I studied for several months at The Actor's Centre, Australia; then I took a full-time course at AFTT in Sydney. I have also taken a full scholarship for two years at Stella Adler in Los Angeles. I firmly believe that talent is common – the world is littered with talent – and that hard work and discipline, of which training is a part, make all the difference in any competitive field.
What acting technique do you use?
Alec Ebert (AE): I do not subscribe to one technique because I do not believe this is a useful way to view the craft. I take what works for me and apply it to my process. This is always evolving as I continue to grow and learn. I do very much admire Stella Adler though – she has taught me that the imagination will set you free, and that is certainly true in my experience. I work on the imagination as a muscle – it takes training and exercise for it to be 'fit.' When applied to character and a role, I work on memories and experience of the character in order to find who they are – this allows me to make choices from them organically.
---
You are an experienced actor, how much work: creative, energy or focus do you put into your scenes?
AE: All of it! Seriously, I need to schedule break time and rest days for myself because if I do not, I will constantly work on a project. The thing is, there is never too much you can do and learn to deepen a scene and/or a character.
You have worked on popular shows, and films, how has each show impacted your work as an actor and your career?
AE: Each experience has been rich and rewarding mainly for collaborating with so many exceptional people. I always learn from those with whom I work alongside – and this is what helps my work and career as an actor, for the most part.
How does the work you do on one show, compare to another?
AE: There is much that is the same and some things that are different. When it comes to working with a director who I already know or have a relationship with, there is a rapport and trust there, so there's less 'getting to know you' at the beginning. Having said that, I treat all my roles as seriously as the others – turning up ready to work and being available emotionally and physically. The biggest difference comes down to the role – what is their inner life and their circumstances? That is my job, so that is what I focus on.
Let's take a show you've done, how did you prepare for such a role: the cast, the physicality, the terrain, the climate, weather and the demands of the show?
AE: Recently I worked on a short, The Expert, by Rachel Soland. My character, Derek, is smitten with a work colleague, but the feeling is certainly not mutual. This doesn't stop Derek from trying though! Preparation for the role for me requires an in-depth look at Derek – who he is, what clues there are about him in the script, where does he work, live, what does he eat etc. Sometimes there are rehearsals, but often it's up to me to bring the work on the day without any formal rehearsals. Regarding the cast I have a simple philosophy: treat people kindly. I have been fortunate to have not had any horrible on-set experiences regarding cast or crew so far! As far as weather, and unexpected events – that is life. I just try to focus on what I know I can control and know that unforeseen events are inevitable.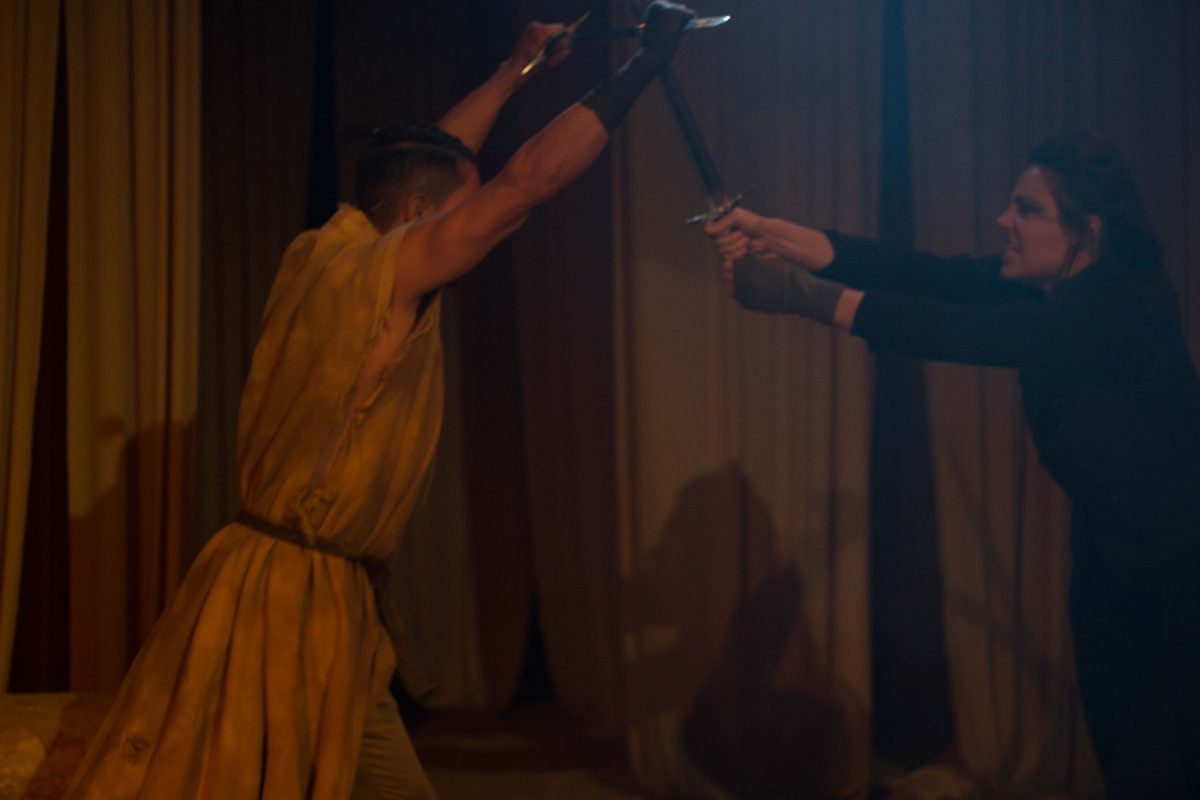 ---
How do you create that character from a script into a person?
AE: Going from script to a person for a character is like treasure hunting – combing the script for information about the character. This also involves discussion with the director and the other actors. Embodying all this information is ultimately how the character will come to life on screen.
How did you stay fresh on a production set?
AE: I try to keep the performances and energy for the camera. In between I try to remain present and focussed. I tend to keep to myself when working on set during working hours. If I have done my work, it is not hard to remain in character – the life and story is built, so on the day it is about playing with your scene and your partners.
Explain one creative choice you took on set?
AE: I'm thinking about The Expert still. In one scene I sit to talk to Karen, who I am obsessing over, and she gets up to leave. She has used a napkin to wipe her mouth after lunch, and some of her lipstick is left on it. My direction was to let her leaving affect me – so I picked up the napkin and smelled it and touched it to my lips – it was very creepy (in a good way, if possible!). The best choices come out of character and the moment, and this was one of those moments.
Describe a memorable character you played?
AE: I'd have to say Arthur Miller in a new script by Jasper Lee-Lindsay, called Arthur and Marilyn. It was enormously rewarding and challenging to work on such an iconic figure of the 20th century.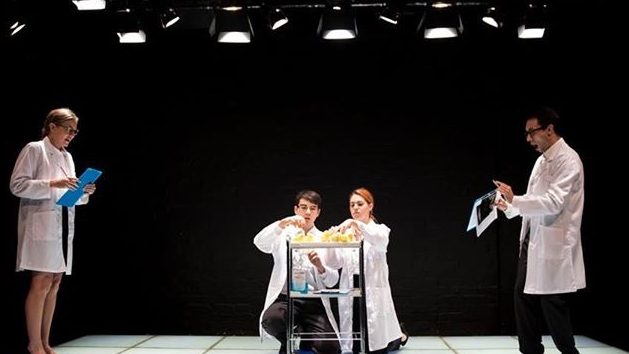 ---
What do you want most from a director?
AE: To trust my work and to collaborate professionally and creatively.
What actors do you long to work with?
AE: Anyone who is present, hard-working and engaged. That is a huge question! I guess any of the greats – Joaquin Phoenix, Leonardo DiCaprio, Phoebe Waller-Bridge, Toni Collette… the list goes on and on…
Why this actor?
AE: They are actors whose work I have watched and admired many, many times on screen. To work with any of them would just be a real treat!
What advice would you give actors around the world?
AE: Work hard – the stuff you don't see actors do when they are alone working on a part is the lion's share of the work. And the most rewarding, ultimately, because if you do it, you will be so free to perform it will look effortless!
Briefly write about your career?
AE: I moved into acting professionally as an adult after being in business for many years prior. I took up classes and studied, including a scholarship at Stella Adler in LA. My career has been predominantly on stage (mainly Shakespeare) and I have worked on several films and web series alongside this.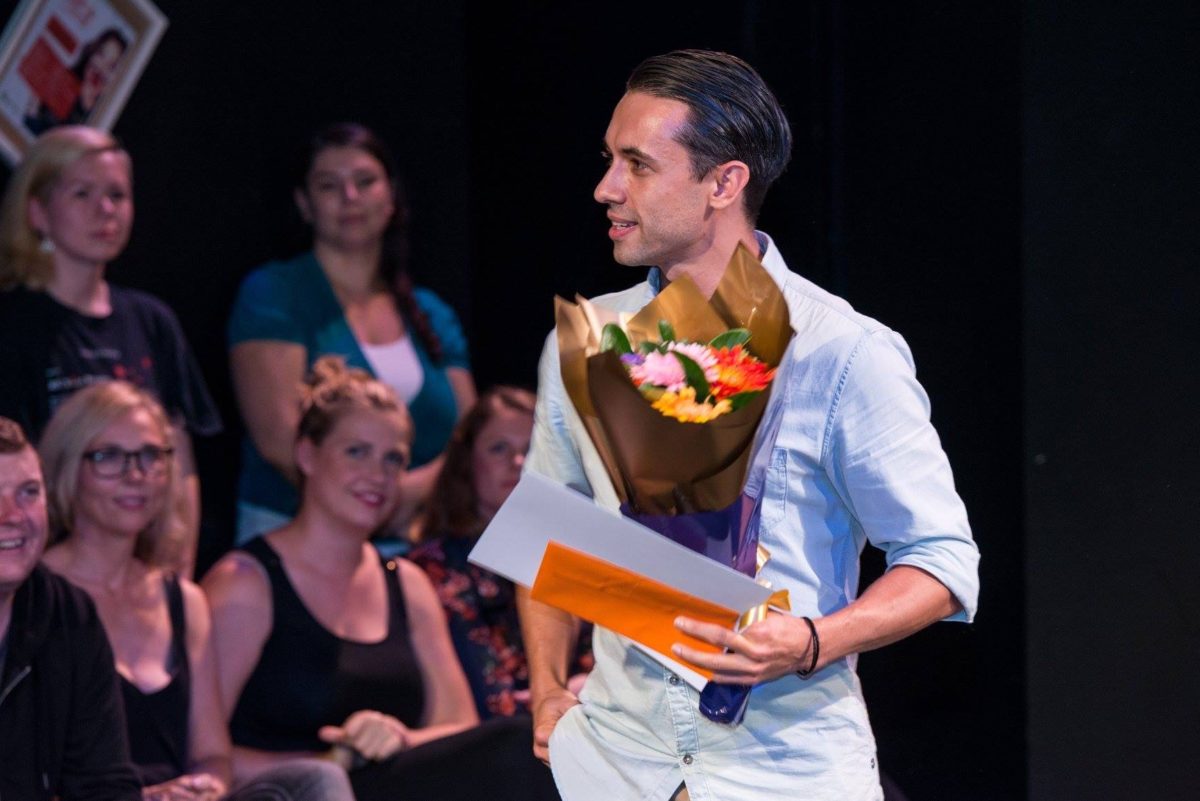 ---
So far I have been fortunate enough to play many real-life and larger-than life-characters, like Arthur Miller, Vincent van Gogh, and Mercutio and Hector on stage in Shakespeare productions, along with many others.
A couple of years back I won the best actor award for my portrayal of Arthur Miller in Sydney, for which I was very grateful! It also set me in the course for ultimately moving over to LA, where I am positioning myself to work and live – right now I am in the process of obtaining a visa to achieve this next step,
---
Tell us what you think of the interview with Alec Ebert What do you think of it? What ideas did you get? Do you have any suggestions? Or did it help you? Let's have your comments below and/or on Facebook or Instagram! Or join me on Twitter
Follow Alec Ebert on Social Media
Website
IMDb
Facebook
Twitter
Instagram