Interviews
Bryan McClure Turns Love Barrier into Comedy Win with In Other Words

Language differences can pose a roadblock when it comes to relationships, but romance is much more than simple small talk. Actor Bryan McClure, starring as the lead in the new bilingual comedy, In Other Words, discovers that true love knows no bounds. 
Directed by Patrick Perez Vidauri and written by Cristina Nava, In Other Words, follows True Andrews (Bryan), a tech geek who lands an investor (Chris Kattan) for his matchmaking App. But when his app matches him with a beautiful girl (Natasha Esca) who speaks Spanish but not English, he travels with his buddies (Joe Nunez and Rishi Arya) to wine country in Baja California, Mexico to prove his algorithm is working right. 
Stepping into the role of True Andrews came naturally for Bryan, adding that Andrews' tech geek personality reflects aspects of his own including his passion for web and graphic design. Originally hailing from Iowa, Bryan went on to earn his B.A. in Graphic Design from Creighton University in Nebraska, and eventually found his calling to pursue acting in Los Angeles.
 No stranger to Hollywood, audiences will remember Bryan from his recurring role on the Netflix series Mindhunter and appearances in FX's Atlanta, HBO Max's DC Doom Patrol, BET's American Soul, and CBS's Hawaii Five-O. He was selected among thousands for his role in acclaimed creator Marc Zicree's Space Command and emerged in Takahi Doscher's Still, as well as in April Showers alongside Tom Arnold and Lucky with Colin Hanks.
---
Briefly, explain your role in the new comedy film In Other Words?
Bryan McClure (BM): In "In Other Words" I play the lead character, True Andrews. In the story, I play a tech geek who gets debilitatingly nervous when I meet beautiful women. So, I develop a Matchmaking App that finally connects me with a girl. The only problem is, she only speaks Spanish.
What was your first impression of True Andrews when you read the script?
Bryan McClure (BM): This is funny because my first impression was, how did this role for a tech geek who gets nervous around girls find me so easily?! Oh wait, it's probably because it's exactly who I am in real life! In addition to being an actor, I'm also very skilled in web design and graphic design. In Other Words, came to me because I had actually worked on a pilot called Table Manners written by Betty Sullivan four years prior. On that production, in addition to acting in it, I wanted to help out as much as I could, so I offered to take behind the scenes photos and do social media for them. One of the producers on Table Manners, Sandra Avila, is friends with the filmmakers of In Other Words and when she read the script, she thought of me instantly for the role and recommended me to them. Glad I offered my tech skills on Table Manners.
What helps you create a character?
BM: For me, I like to use my imagination as much as possible. I also think that the more time I get to spend with any material, the more stuff starts to percolate within me and build on itself. The more I "bath" myself in the material, as my old acting teacher Diana Castle would describe it, the more natural the character is within me. Sometimes, people, I've seen in real life or characters in other films/television I've seen before may help me to embody certain elements of any character I take on, too. But mostly, I'm an imagination guy.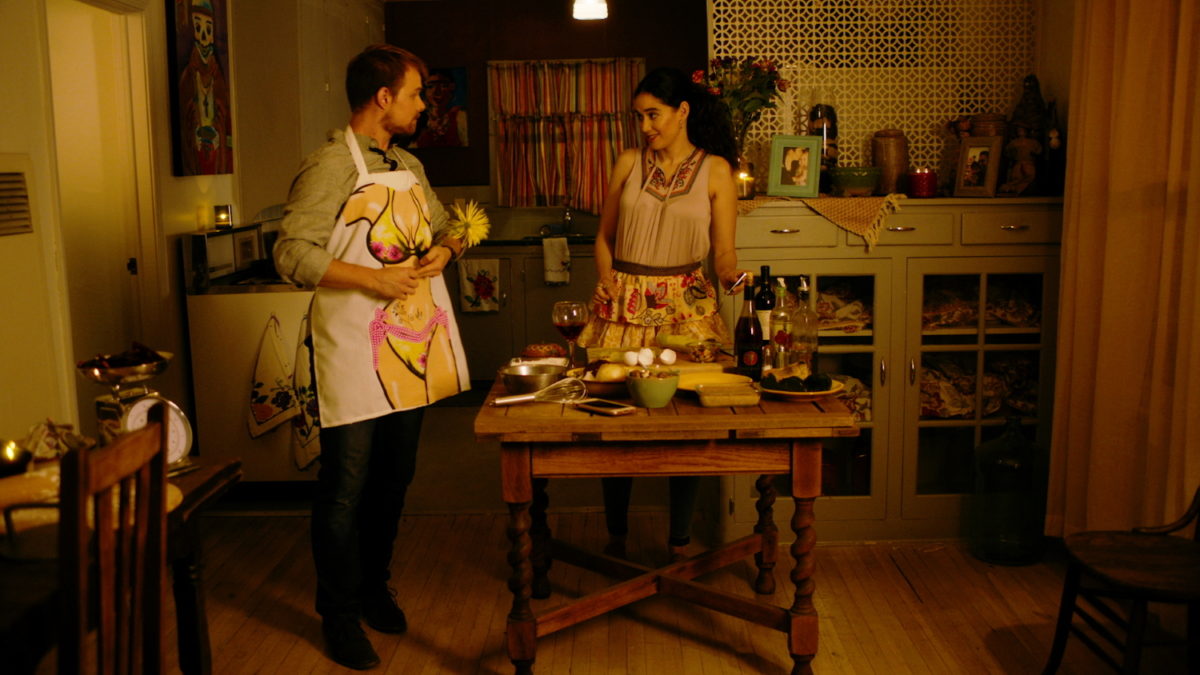 ---
Is there a specific moment when you know you're fully prepared?
BM: Never. I feel like no matter how much time I've had to prepare or spend with the material, I always think there's more that I could discover about the character, so I don't know that I'm ever as fully prepared as I'd like. Sometimes I feel like I just have to jump and trust that the work that I've done is in me. Additionally, sometimes when you're on set, you're discovering things about the character, so I think it's important to be open to those discoveries as you're living it.
There's a lot of Spanish used in the film; do you speak the language? And, if not, how did that impact you during filming?
BM: The majority of the film is in English, but there are definite spots where Spanish is used as it's an essential part of this love story, which is actually based off elements of a true story. I do speak Spanish a little bit in my real life, but not much. However, I will say that my experience with In Other Words, and the amazing Latinx creatives I'm met as a result, have spurred me to get back in to studying Spanish. I've actually studied it for the last 120 days straight using the Duolingo app as I know it'll come in handy in future collaborations in pre-production. As far as how it impacted me on set, I just didn't know when Edy Ganem and Natasha Esca were making fun of me in Spanish on set. Just kidding, it really wasn't an issue. Those that spoke Spanish were smarter than me and therefore could speak more than one language.
Are there any tricks you have for keeping your performance fresh during long hours on set?
BM: For me, I cannot tell you how important getting a good night's rest is. Some people after a long day on set wanted to cool down with a cold beverage, but I always just ate dinner, went back to my room, prepped for the next day and went to sleep. That discipline was instrumental in allowing me to bring my best self to set every day. Also, just making sure I have food and water in my body is really important. My energy gets low when I don't have proper fuel inside me.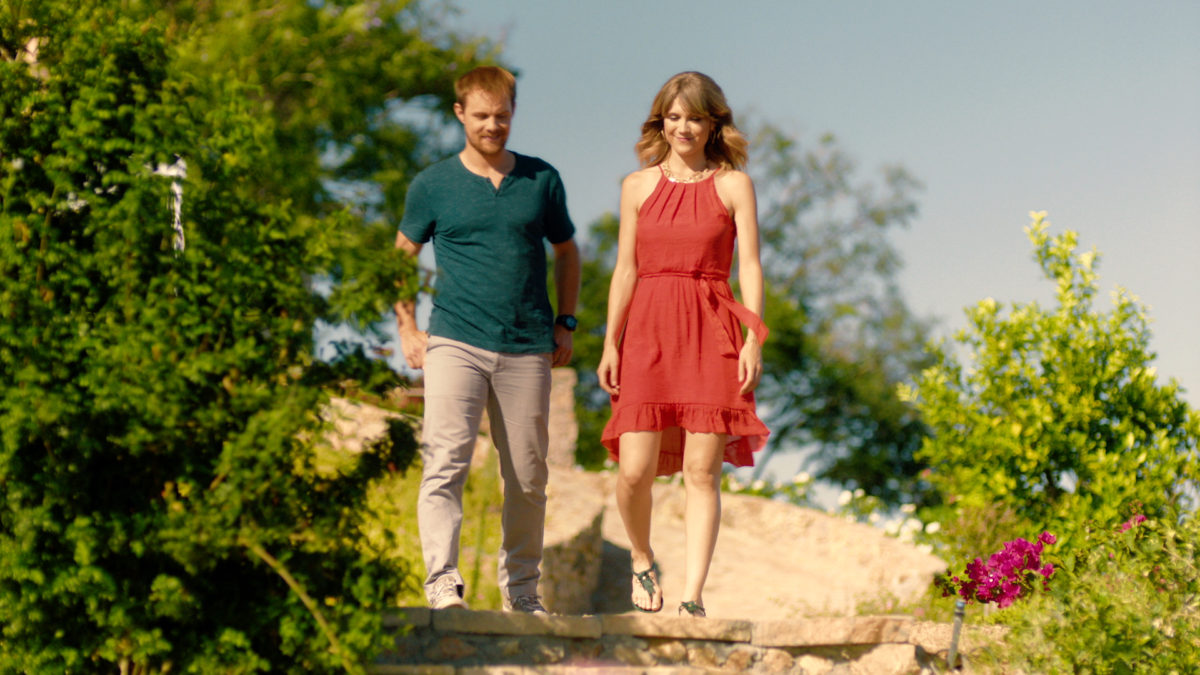 ---
Starring in a film is a big deal; did you ever feel the pressure?
BM: I think I felt some pressure before we started filming, but it is my third lead in a feature film, so thankfully I have a little previous experience. The filmmakers, Patrick Perez Vidauri and Cristina Nava, were so easy to get along with. They made me feel at home and I would work with them over and over again. They were phenomenal! Additionally, I prepared a lot for the role. The more prepared I am, the less stress I feel like I have about it. At the end of the day, it was about giving it everything I had and then letting God take care of the rest.
What's the best advice a director ever gave you?
BM: We were pretty much on the same page about most stuff, but I do remember one scene we were filming where I was supposed to be having a nervous breakdown and hyperventilating. The way that I was doing it at first wasn't coming off good on camera, so Patrick gave me some really great adjustments to alter the kind of nervous energy that I was putting out and that ended up bringing my performance to the right place we needed it.
Who is your creative idol and what do you love about their work?
BM: Wow, that's a tough one because there are so many talented people out there. I do have a lot of respect for Matt Damon though. He's done pretty much every genre well. Who actually did a lot to set his own career on fire when he and Ben Affleck created Good Will Hunting. He's a respectable person too. I believe I read an interview with him before where he said, "Me and the press have a great relationship. I don't do anything interesting and they leave me alone." I like that he can be a huge A-list actor that moves easily across genres and he's got a family.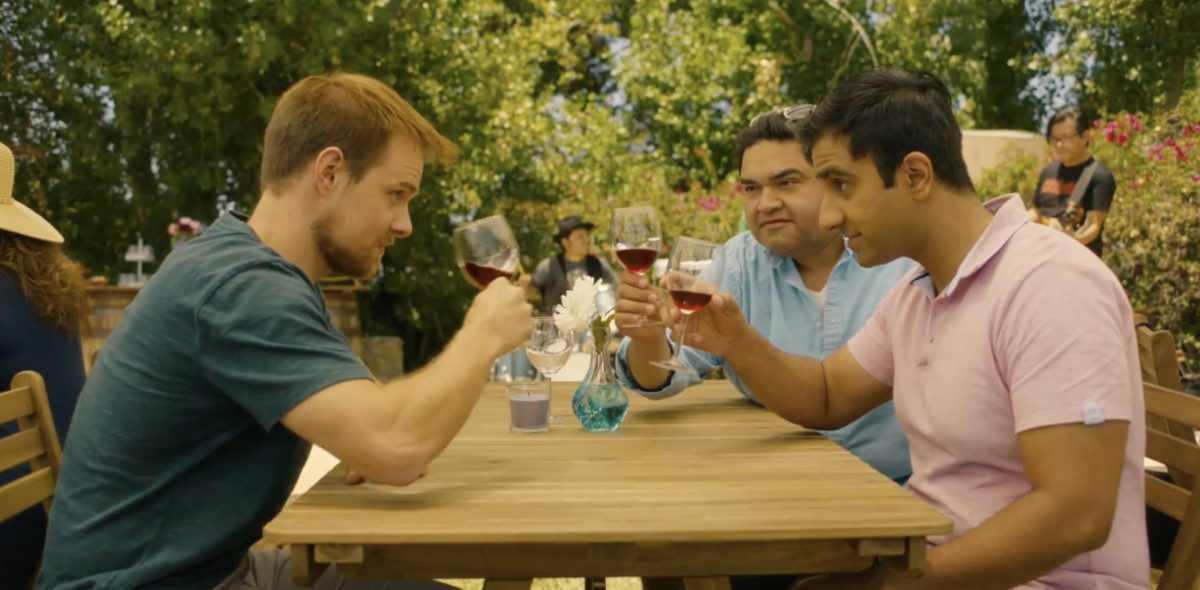 ---
Anything else you'd like to share with our readers?
BM: Natasha Esca, Angelica in the film, and I really hit it off as creative professionals and we're planning to team up on numerous projects in the future. Currently, we've got an awesome script in development that she wrote and I'm very much looking forward to making that with her in the next year.
---
Tell us what you think of the interview with Bryan McClure What do you think of it? What ideas did you get? Do you have any suggestions? Or did it help you? Let's have your comments below and/or on Facebook or Instagram! Or join me on Twitter.
Follow Bryan McClure on Social Media
Website
IMDb
Facebook
Twitter
Instagram
LinkedIn