Festivals
Canon EOS-1DX Mark III review: The best DSLR for video

We know what you're thinking: The Canon 1DX Mark III is $6,500 — why choose a DSLR at that price for shooting video? Well, we'll tell you… The Canon 1D X MK III is the best DSLR that Canon has ever made and leads by miles over the others in the market. It even includes full-frame 4K! It's not perfect, but it's quite close. With the release of this camera, Canon tops just about every spec offered outside of a cinema camera. 
Ergonomics
Starting off, the camera is not small. In fact, the Mark III is quite large. With media and battery, the Mark III weighs 3.17 lbs. Now that's a bit lighter (90 grams) than the Mark II, but it's still large.
Because of its size, it's unlikely to be a camera used for a vlog. But outside of the heft, it feels fantastic in your hand. The grip is deep and has a very nice grip texture. It's not hard to confidently grip this camera without a strap. The large form factor also leaves room for a large battery.
Canon has also moved all of the ports to one side, making everything much easier to reach than with the Mark II.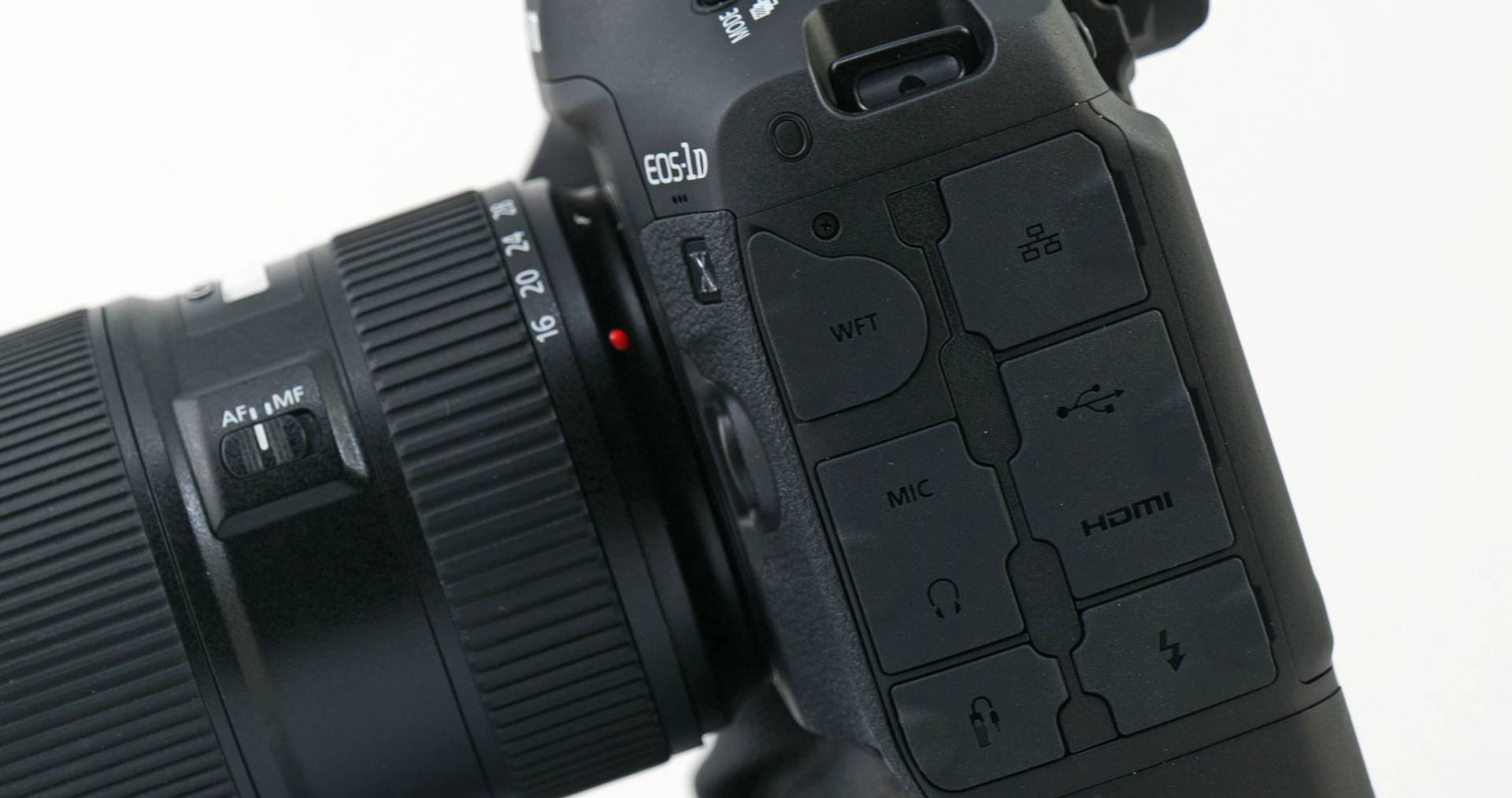 The buttons on this camera are just where you need them. Plus if you shoot vertically, it gives you all of the same controls in that position. Not all need the extra controls, but the button selection is great. Plus the buttons are customizable and back-illuminated.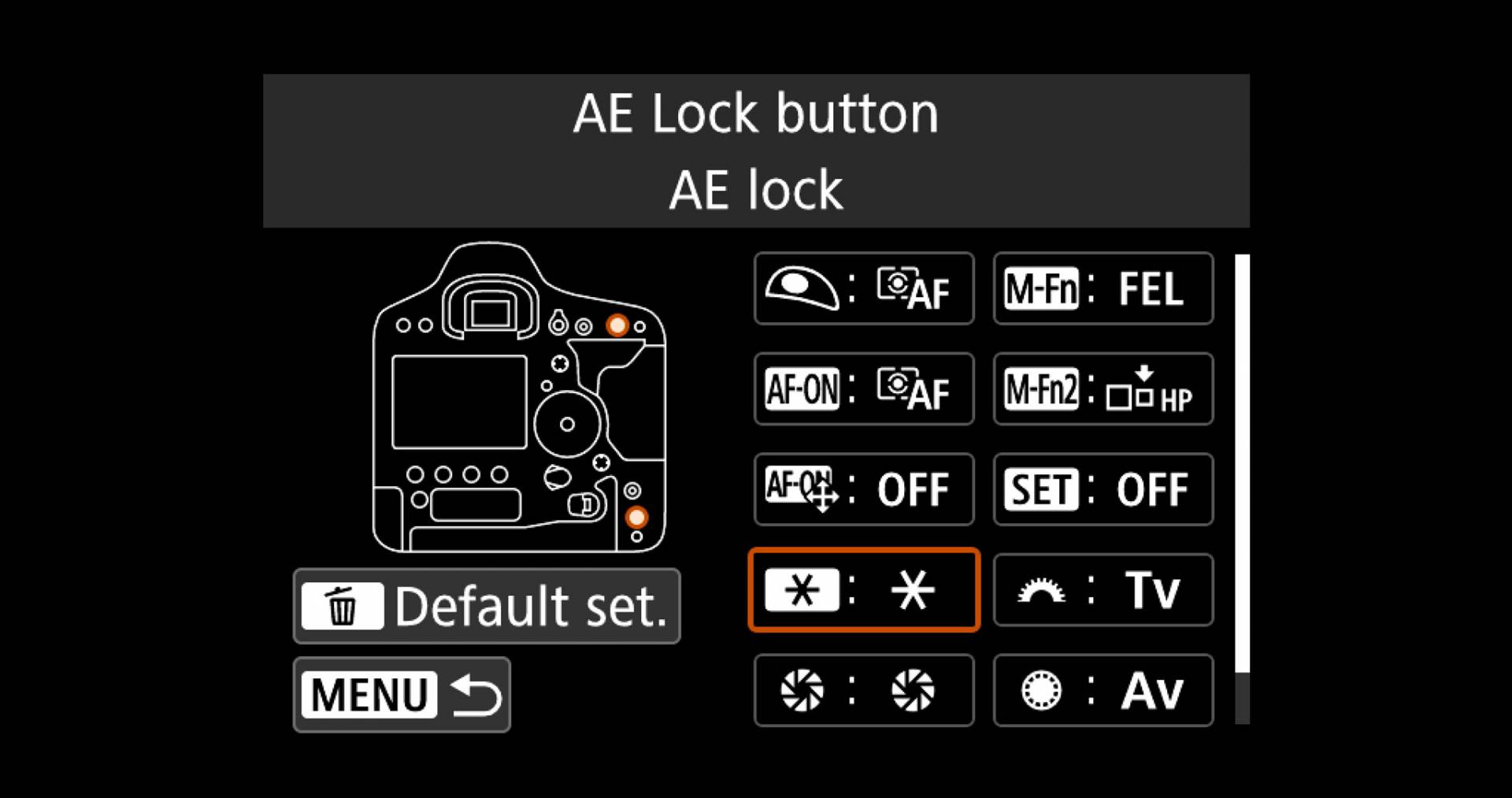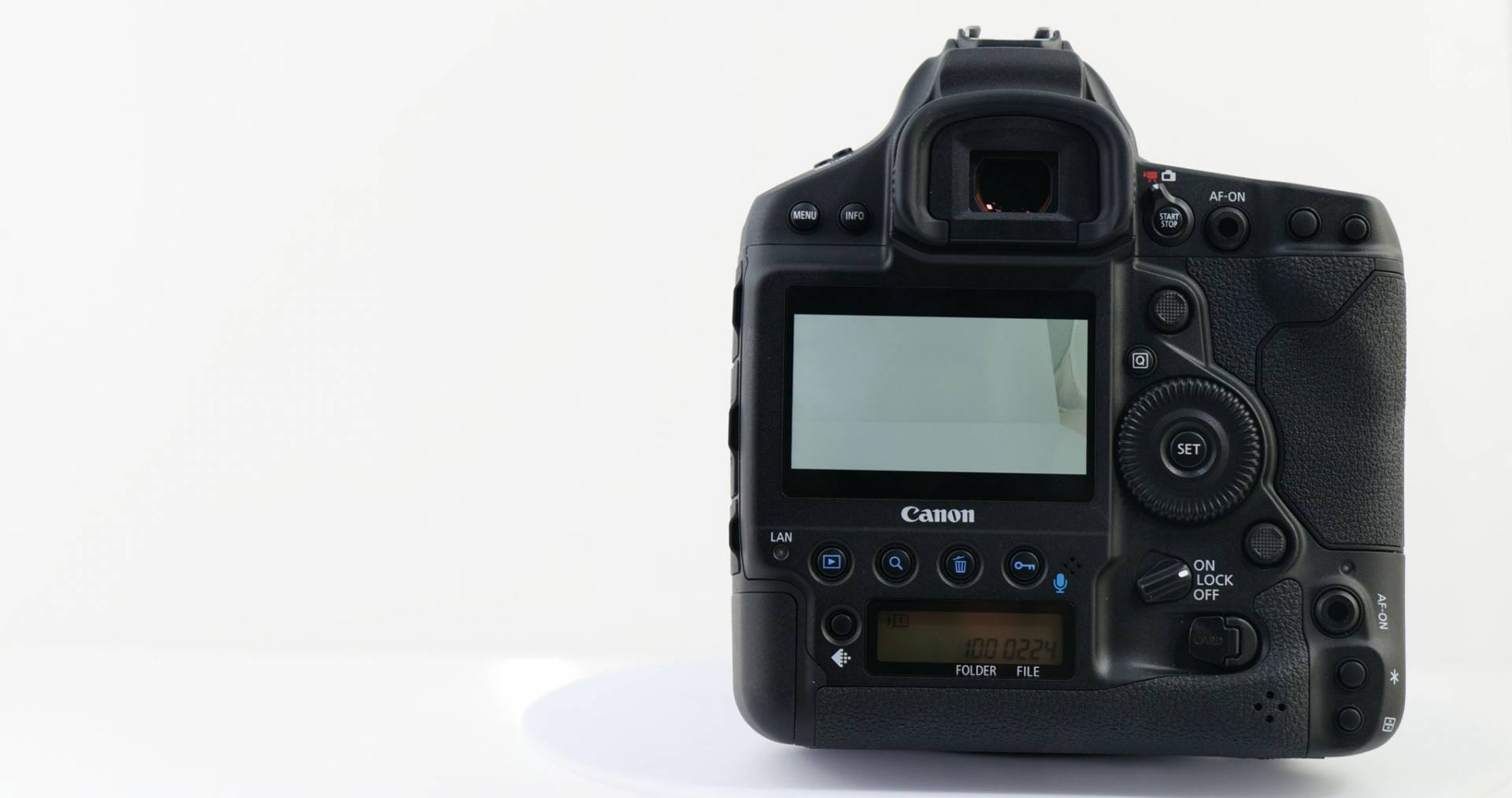 The rear monitor
A big bummer for this camera is its lack of any articulation from the monitor. It's likely designed this way to keep up the heavy amount of weather sealing it has.
This makes some shots more difficult to achieve. Pair that with the brightness of the screen and it might leave you having to use the viewfinder. The screen does get brighter than standard, but it's not enough to battle any glare from the static screen.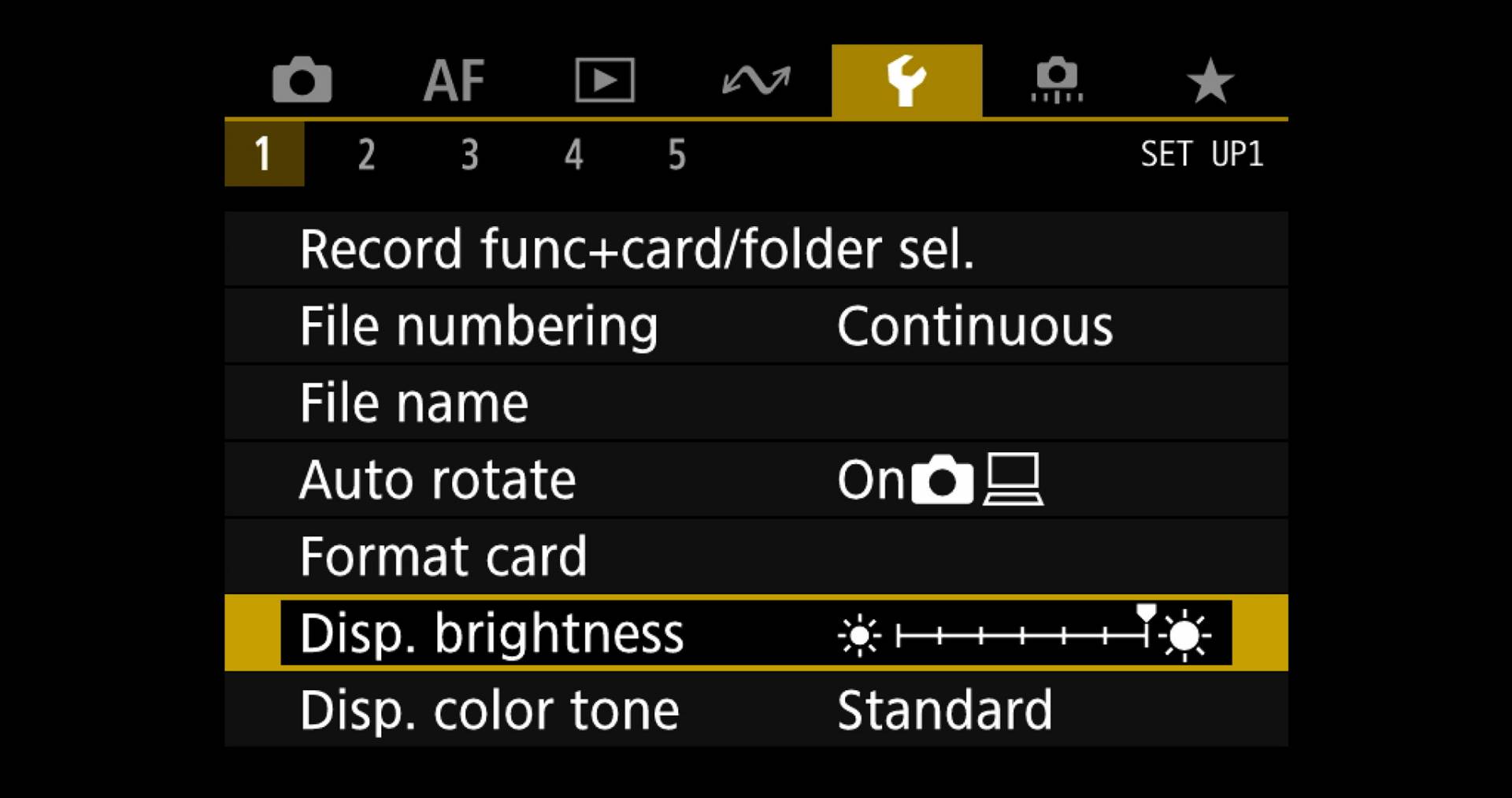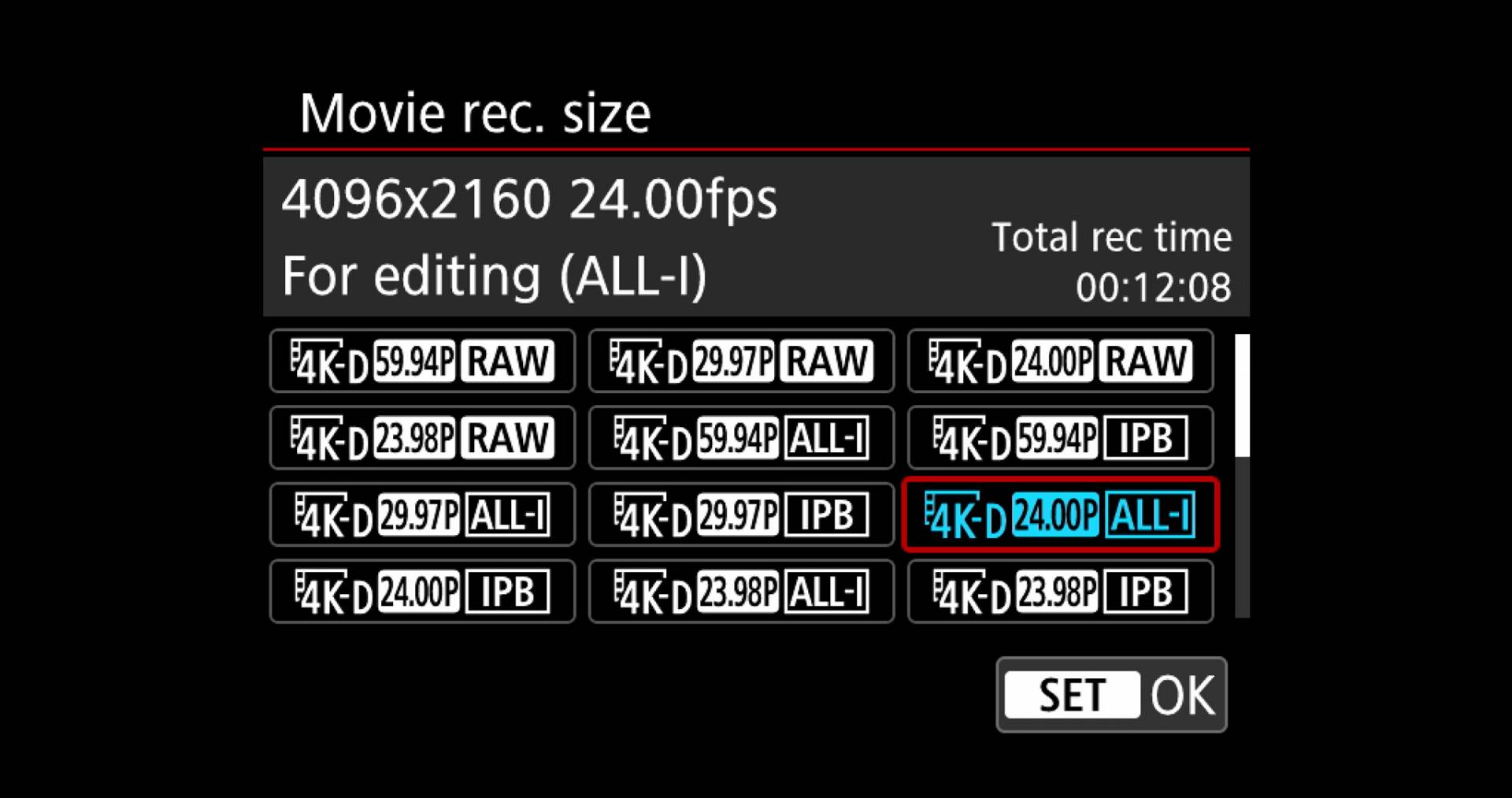 The menu
The menu for the Mark III is not bad. It's very typical for Canon. Unlike other brands, the menu only shows you features for the mode you are shooting in, either still or video. That means you don't have to wade through loads of still menu options when shooting video.
However, it's not the simplest menu to choose resolution and framerate. Canon doesn't typically have this many video shooting modes. You have Full frame 5.5k, full-frame DCI 4K, cropped DCI 4K and HD. Every mode has a range of available framerates, plus ALL-i or IPB modes. Added all up, the 1DX has 29 variations to choose from. It's not intuitive and because of the number of options, it's easy to choose the wrong one.
A better system would be to show the resolution options then give pull downs for framerate and the rest. The menu is confusing, and if your production needs to change the resolution and framerate as you go, the high likelihood of choosing the wrong one is lame.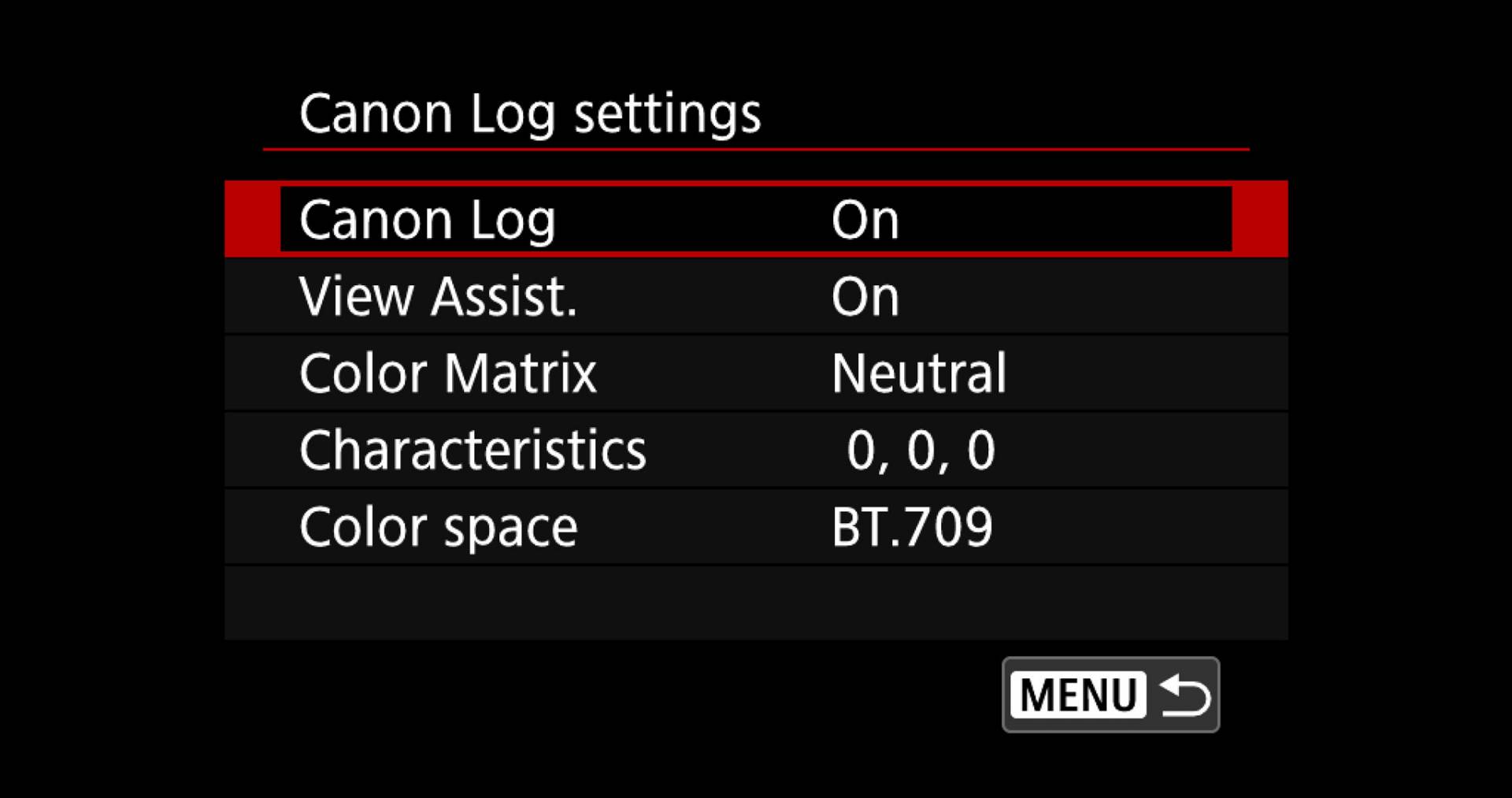 Not only is the menu difficult to navigate, it has a couple of confusing quirks. For instance, there isn't a 10-bit on/off option in that menu. To turn on 10-bit, you have to use the Canon Log menu and turn on C-log. That changes the recording mode from 8-bit to 10-bit.
Also, RAW capture ends up in log, regardless of whether you have log on or off. It took us some time to figure this out; it wasn't apparent at all. This could easily be made clear in the menu, but it isn't. Once you understand this, it's not a huge issue, but it does make learning the video options for this camera counterintuitive.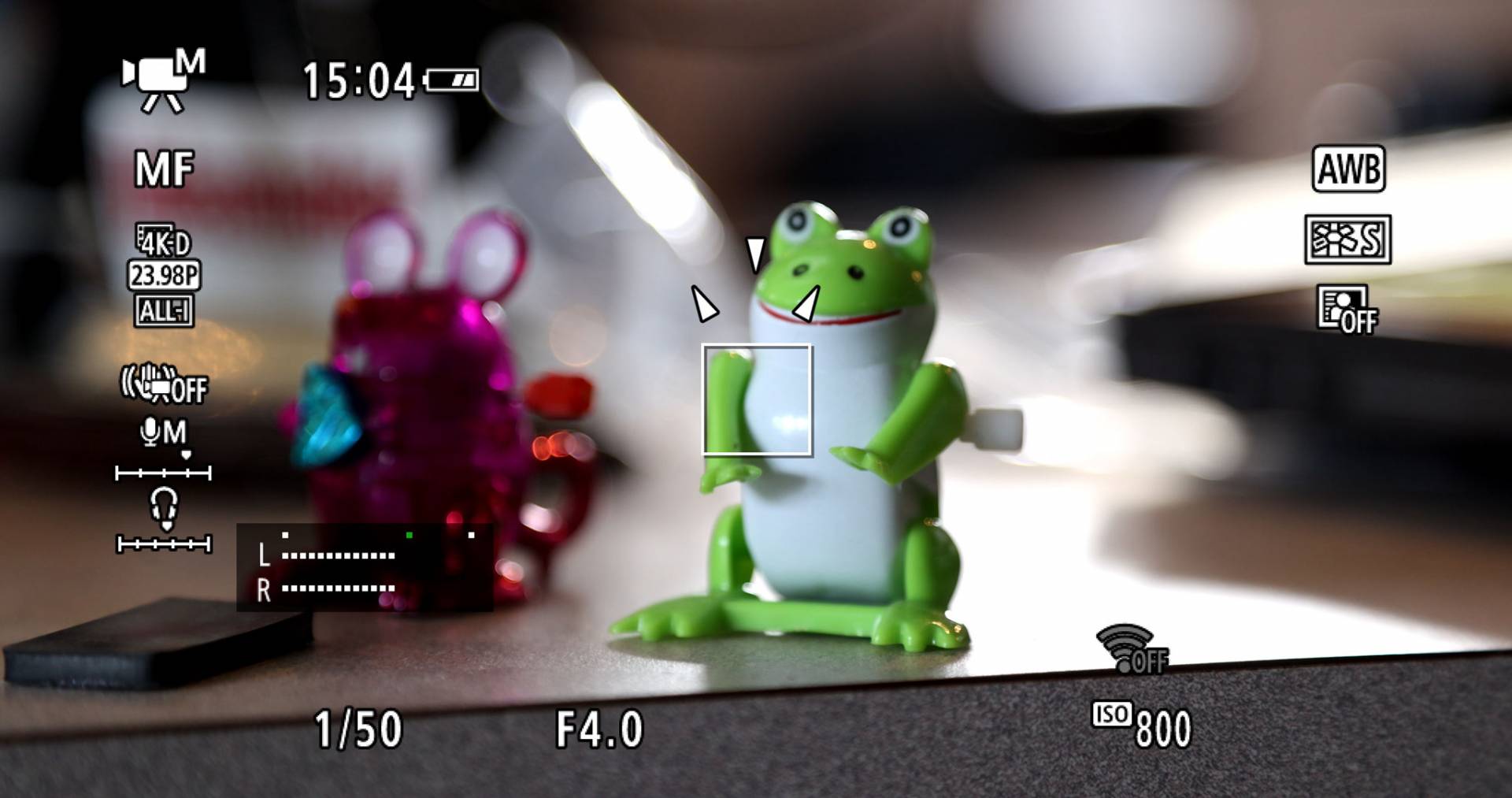 Shoot assists
The 1D X Mark III has the typical shoot assists you might need like peeking, zebras, a histogram and audio meters. It has a log assist mode that puts a LUT on the monitor or out the HDMI, making exposure easier.
Like on Canon's cinema cameras, when shooting EF still lenses, you get a manual focus assist that's different than other cameras. Two triangles converge till your subject is in focus. When the triangles meet, they turn green from white.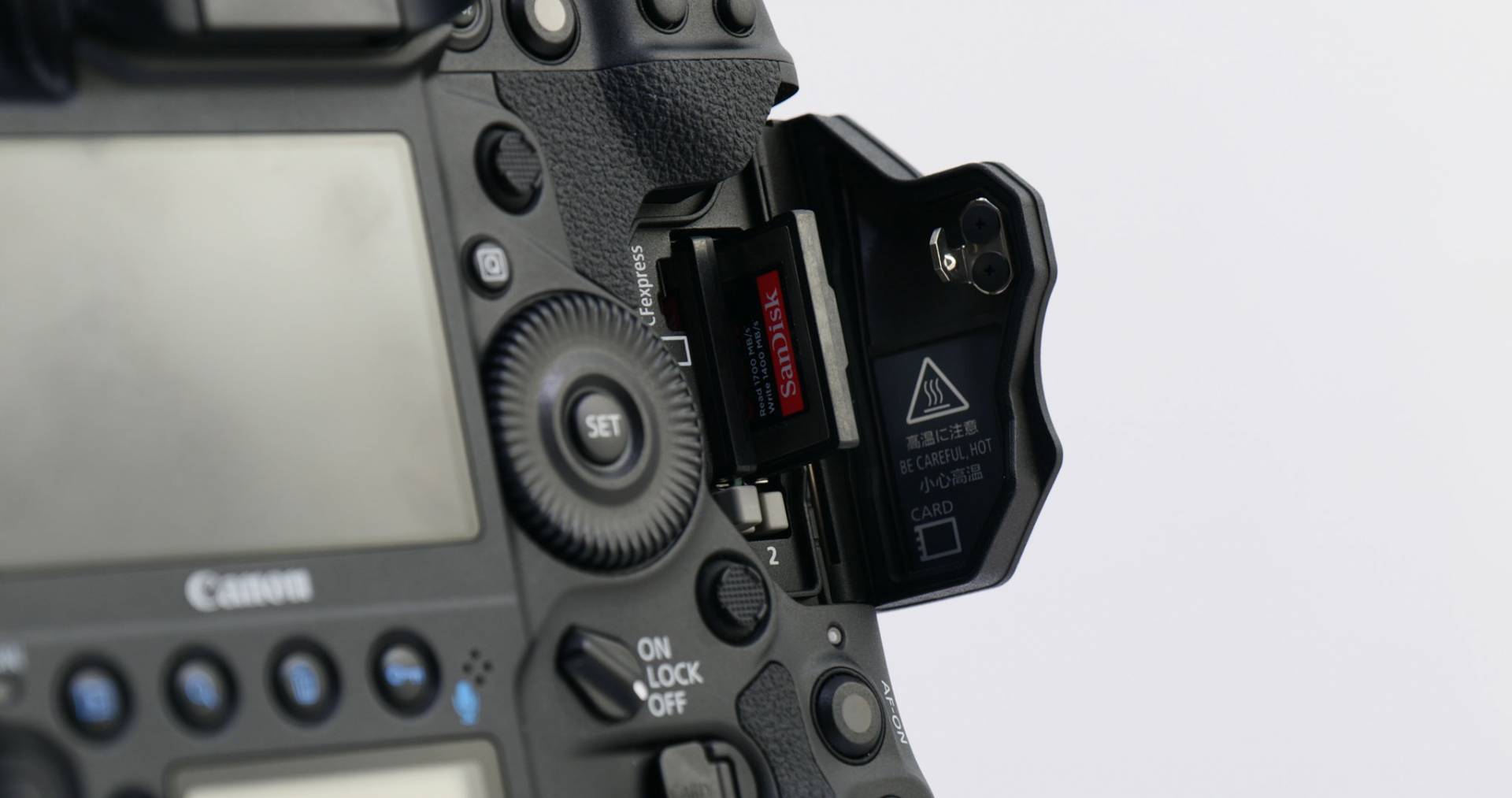 The 1DX Mark III uses new media
The 1DX Mark III is one of the first cameras out with a new media type: CFexpress. Not only that, but they give you two slots with the same media. This allows for some very cool features like shooting RAW stills to both cards at the same time for a real-time backup.
Or for us video people, you can capture 12-bit RAW on one card and either an 8-bit or 10-bit proxy on the other. We call this a proxy because it's compressed more than RAW, making a smaller file. However, a 10-bit proxy is still more than many cameras offer.
Unfortunately, there isn't a way to capture an 8-bit proxy while shooting a 10-bit file at the same time. The RAW and 10-bit shooting mode are more valuable to us currently, as we have needed Final Cut Pro to transcode the RAW files to be able to use it with Premiere. Premiere does not yet support these new files. The only issue with using Final Cut Pro to transcode is that it only outputs 10-bit video. 
The camera doesn't have RAW output over HDMI. Instead, it offers UHD 4K at 10-bit 4:2:2 — still nothing to balk at.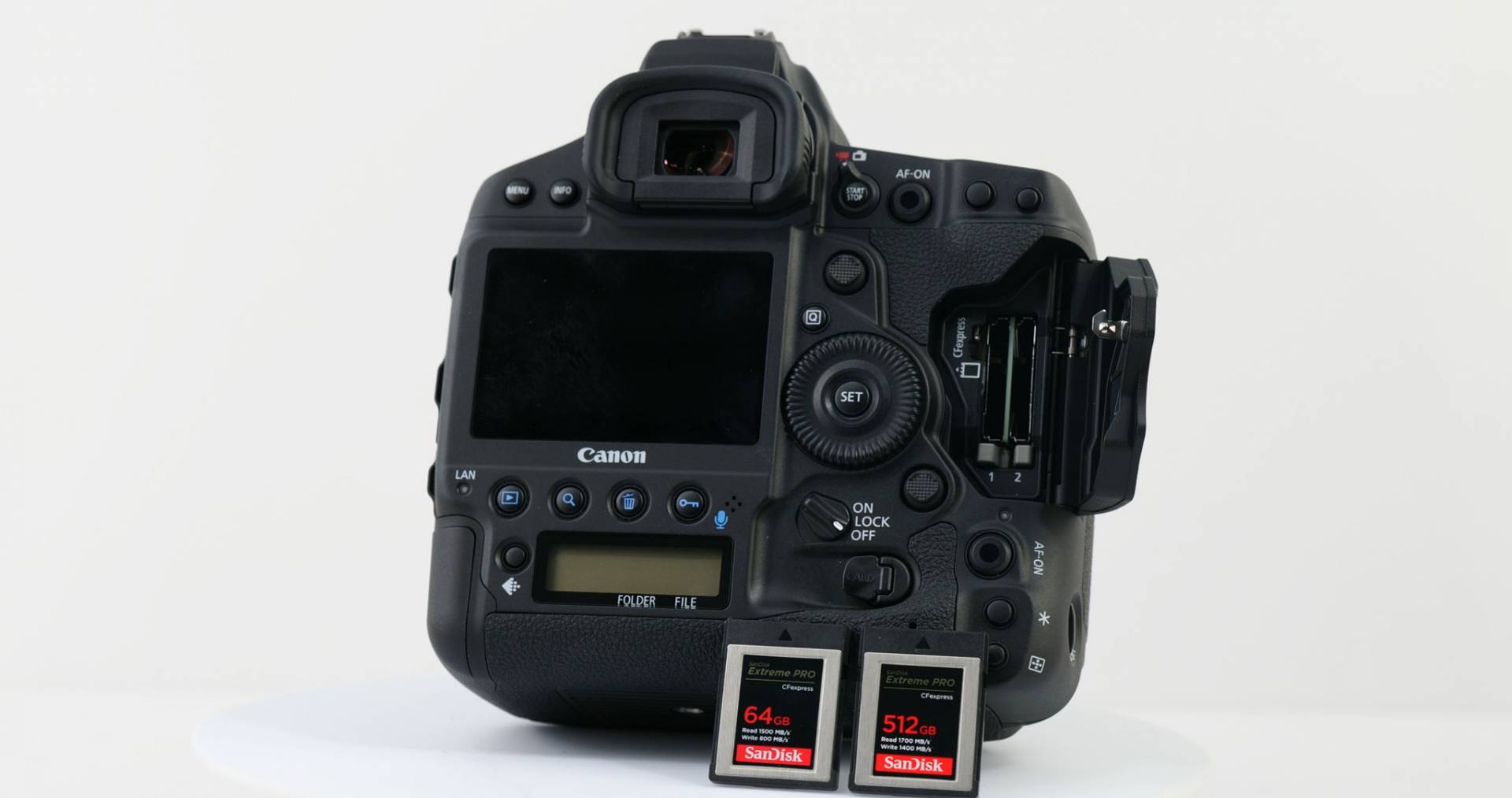 One of the main differences between what this camera can do compared to one of Canon's Cinema cameras its record time limit of 30 minutes. However, with the data rate it's capable of creating, even with a 512GB card, you can only capture 24 minutes 19 seconds of 5.5K RAW at 60 frames per second (fps).
The length of recording at the same settings on a 64GB card is 3 minutes. To put that in perspective the price range is $150 to $600 for these new cards, depending on the size you get. A 64GB card is $150, that's about $2.34 per gigabyte. When you buy a larger card cost per gigabyte comes down to just over $2 per gig for 128GB, $1.56 per gig for 256GB and $1.17 per gigabyte with the 512GB card. Although you get the best price per GB with s 512GB card, it will set you back $600.
Beware that the Smaller the CFexpress the slower the media is. For instance, the SanDisk Extreme Pro 64GB CFexpress card has an 800 Mb/s write and 1500mbps read speed. When shooting the top framerate of 60fps in 5.5k RAW, the camera can not keep recording past 10 seconds or so.
In contrast, the SanDisk Extreme Pro 512GB Cfexpress card has a 1700mbps write and 1400mbps read. Not only do you gain 200mbsp on the read speed, but you also get more than double the write speed.
Also, because these cards are not cheap, beware of buying off-brand media. It could be a costly mistake. We can verify that the SanDisk Extreme Pro CFexpress 512GB cards can capture all resolutions and bit depths offered on the 1DX Mark III.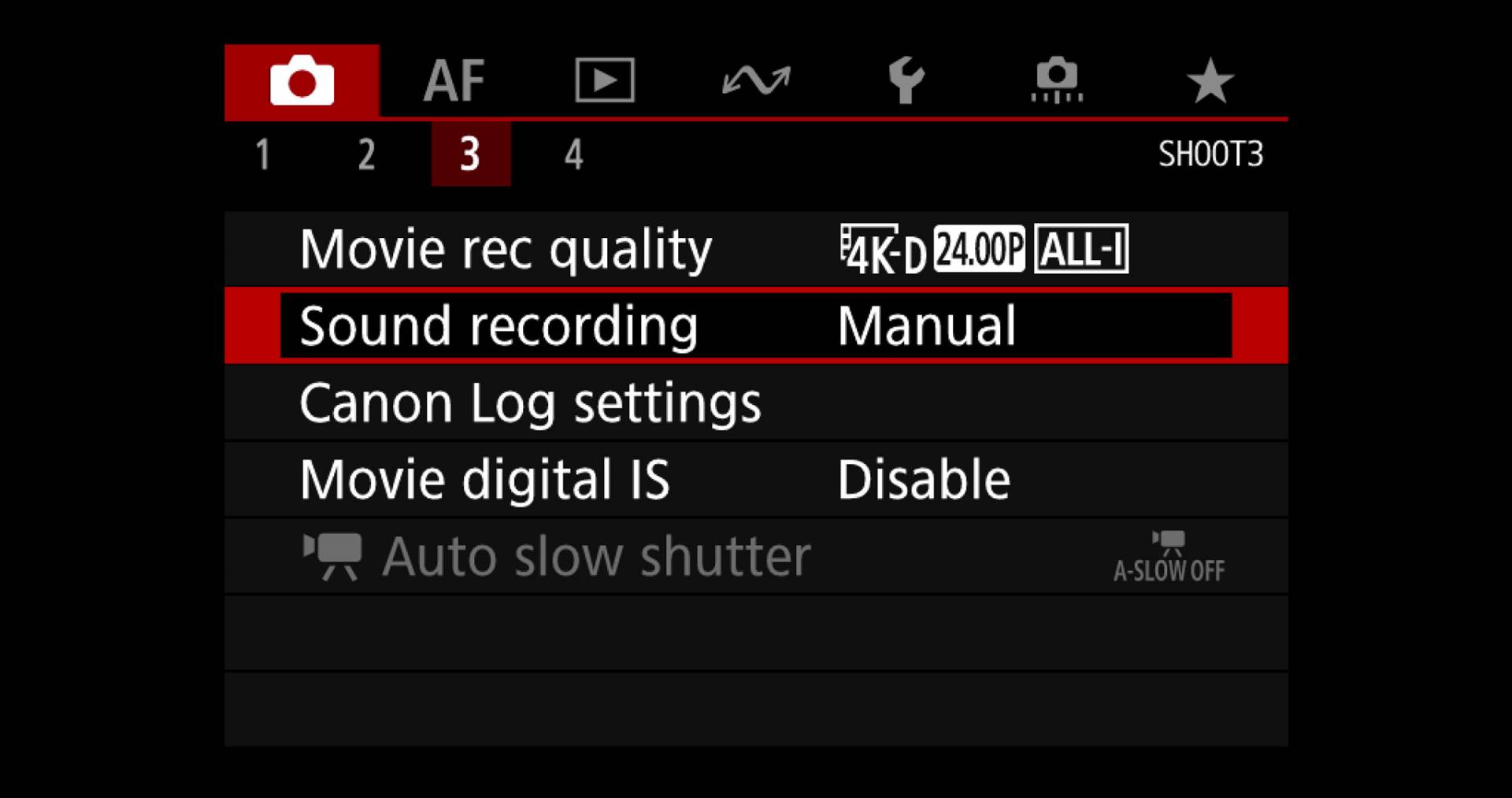 12-Bit RAW, 10-Bit H.265 and 8-bit H.264
We talked earlier about how frustrating the menu was, but it's a trade-off of having loads of recording options. It's fantastic! Not only has the 1DX Mark III blown away all the other manufacturers' specs, but that data rate required new media to keep up with the up to 2600mbps CRM files when shooting RAW at 60fps.
Additionally, 10-Bit MP4/H.265 4:2:2 up to 1000 Mbps video can be captured when Canon C-log is engaged. When not engaged it shoots 8-Bit MP4/H.264 4:2:0 up to 940 Mbps video. The only drawback to shooting at the top frame rate is that autofocus doesn't work for full-frame shooting above 30fps.
Continuous Shooting
This camera review can not be complete without an overview of the hard-to-believe continuous shooting performance of this camera. Canon states it will capture still images at up to 20 fps at 20.1 MP for up to 1000 RAW frames. However, we've never seen the buffer deplete when shooting. That means you will fill up your media or kill your battery before you reach the buffer when shooting continuously. That's insane performance! 
AF performance
As one would expect, the autofocus performance of this camera is better than any other Canon camera. The AF on the previous camera, the 1DX Mark II, was fantastic and it's only gotten better with the Mark III. Add in that, in continuous shooting mode, the AF works just as well, and you might not have to manually focus your camera gain. 
Plus, video autofocus is really good. So good in fact, that AF in stills works better when using the rear monitor than through the OVF. This makes for awkward still shooting but is great news for video shooters.
The one drawback is what we said earlier that AF does not work above 30fps in any full-frame video shooting mode.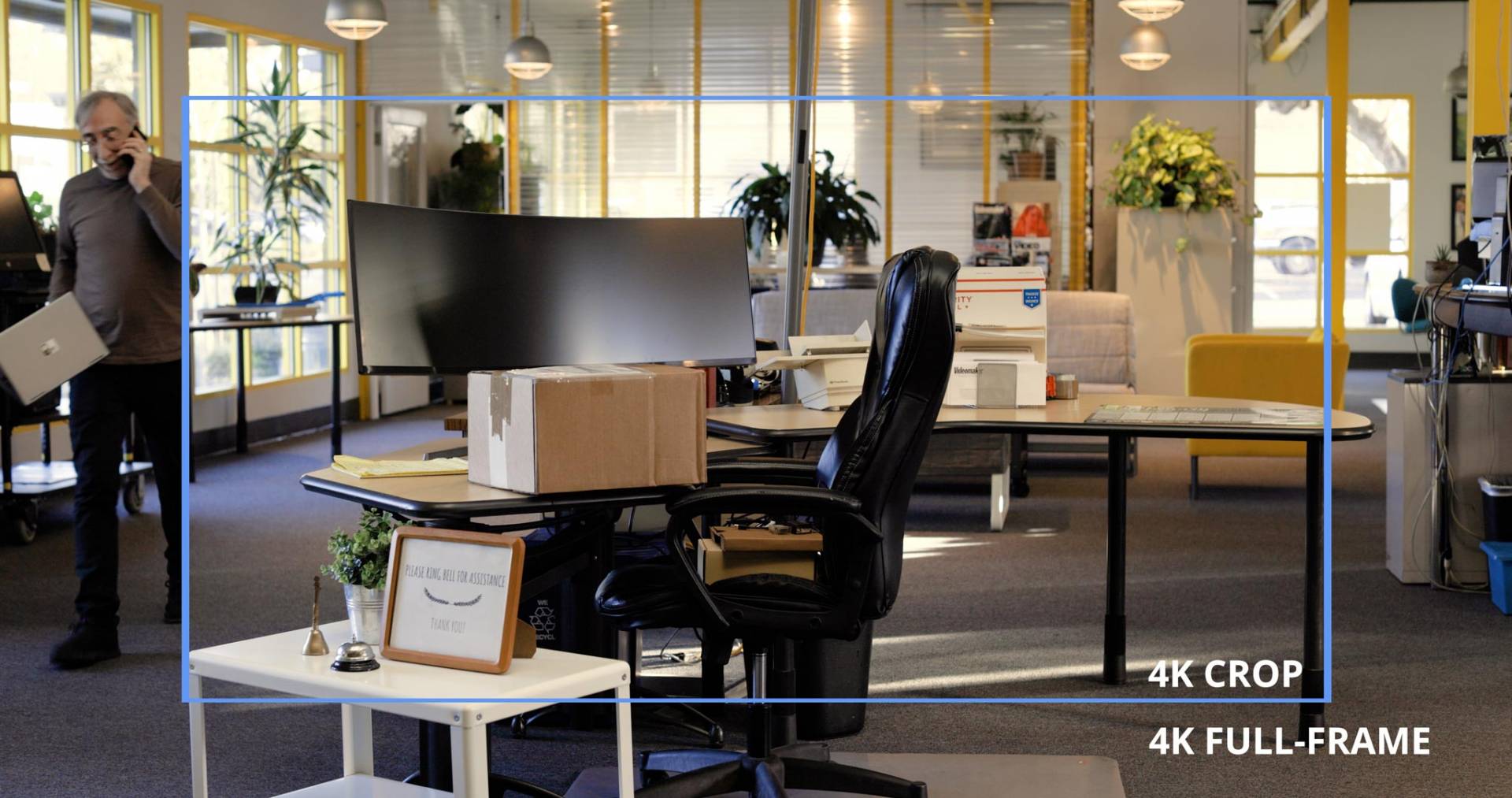 Full-frame and cropped 4K? 
Yes, the 1D X Mark III offers full-frame 4k with no crop. This is big for Canon; we are glad they are keeping up with their contemporaries. Along with full-frame capture, there is also a pixel for pixel DCI 4K option with a 1.3 times crop. We found some performance differences between the full-frame and cropped mode when shooting in low light — more on that later.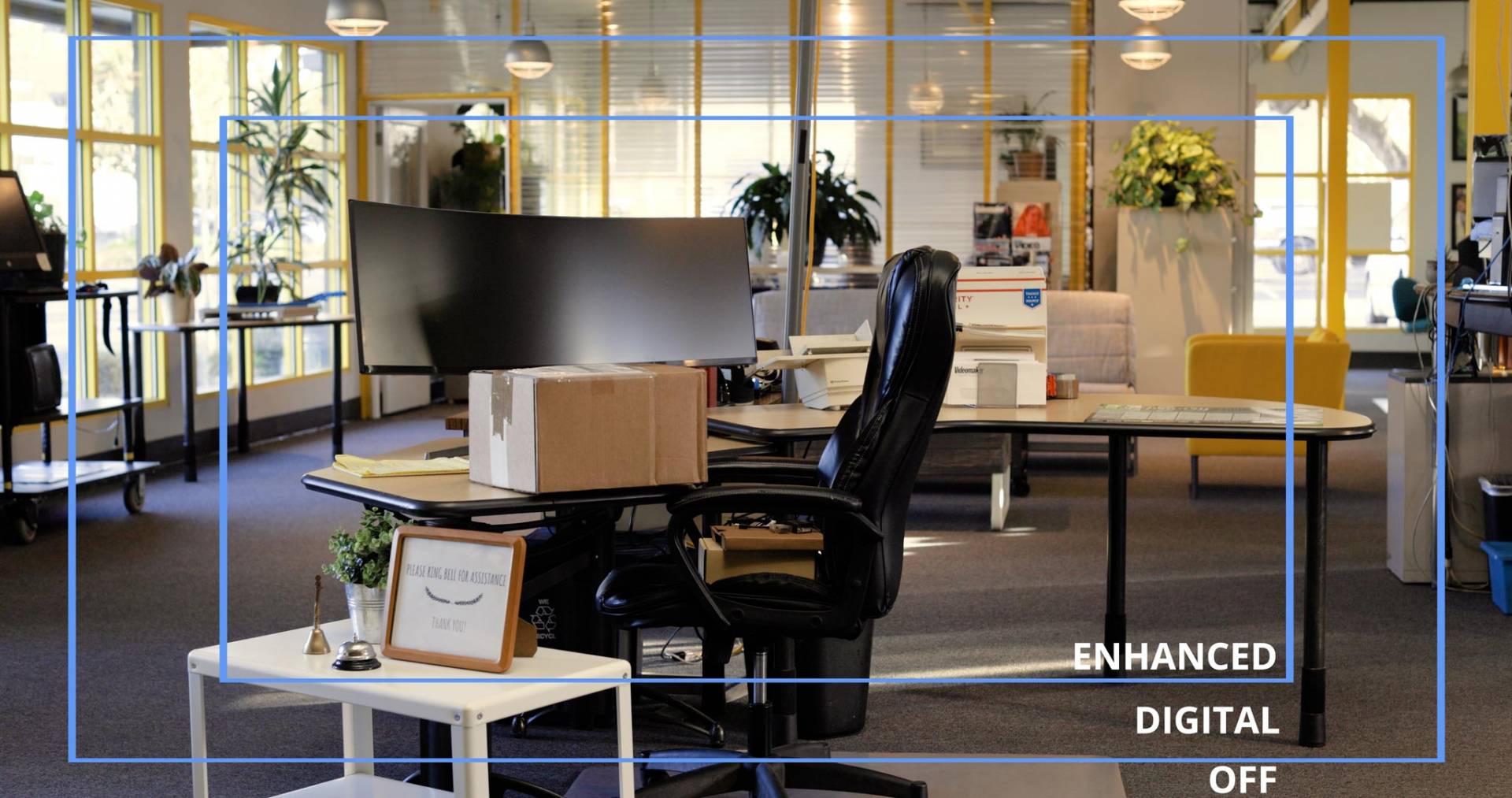 Additionally, the Mark III offers a crop when using its digital image stabilization. There are two digital options, digital and enhanced. Each offers a different crop factor. In normal digital stabilization, there's about a 1.11 times crop. The enhanced digital stabilization has about a 1.42 times crop. 
Image stabilization 
The camera only has digital image stabilization. The mirror for the optical viewfinder makes sensor stabilization impossible. We tested with digital stabilization on by itself first. Then we tried it paired with optical image stabilization from the Canon EF 24-105mm f4 L series. Lastly, we did the same thing, but with enhanced digital stabilization with OIS.
By itself, the digital image stabilization is better than nothing. However, it still looks like digital stabilization. What we found is that combinations with OIS from the lens looked best. Neither enhanced or just digital stabilization was good for much. You're much better off trying to stabilize footage in your video editor than having the camera do it for you. 
Rolling Shutter
The camera does suffer from some rolling shutter effect, it's not the worst we have seen, but it's there. It's not as bad when shooting 60fps or 120fps. It's nice that the rolling shutter performance is better at higher frame rates because those are likely to be a better choice of fast-moving subjects. However, it's not suitable for all production. 
Moiré
We tested the moiré of the Mark III in RAW, 10-bit, 8-bit and cropped mode. We noticed that it has some moiré in all capture modes. Fine lines will dance on you. It's not horrible but will cause issues when shooting extra fine lines. 
Mic inputs and preamp
The camera has no XLR inputs. We wish it had at least one — even a micro XLR input, though they typically require adapters. With an XLR input, this camera would be a great entry cinema camera from Canon. 
Now on to the camera's mic preamp. Typically If you are going to use a mic with a DSLR or mirrorless camera, it's better to supply the gain from the mic rather than use the camera for it. To test this, we connected the RODE VideoMic NTG, which has its own preamp with gain control.
Because most DSLRs and mirrorless cameras have noisy preamps, it's best to set the input gain on the camera to one tick above zero. Then adjust the gain on the mic to get a healthy level. With this process, we had no noise floor.
We then turned the output gain from the mic down to one and adjusted the input gain up until we had a healthy signal. The noise floor was much higher. When you have the option of no noise compared with some noise, no matter how little that noise is, no noise is always better. 
Low-light performance 
As we do with all the cameras we review, we tested the low light performance. To do this we do an ISO ramp to see when noise is introduced into the image. We look for when the noise color shifts and when the noise is too abundant. This shows us the highest ISO a shooter can expect to use without degrading the image.
When shooting in 5.5K RAW, the noise was introduced into the picture at ISO 1600 and significant noise started at ISO 12800. Above that, the noise starts to color shift.
When shooting in cropped mode, we saw a stop higher performance with noise starting at ISO 3200 and no color shift at all. However, at ISO 25600 there is a significant amount of noise.
This is a very good low light performance for a DSLR and is consistent with the typical low light performance from a mirrorless camera.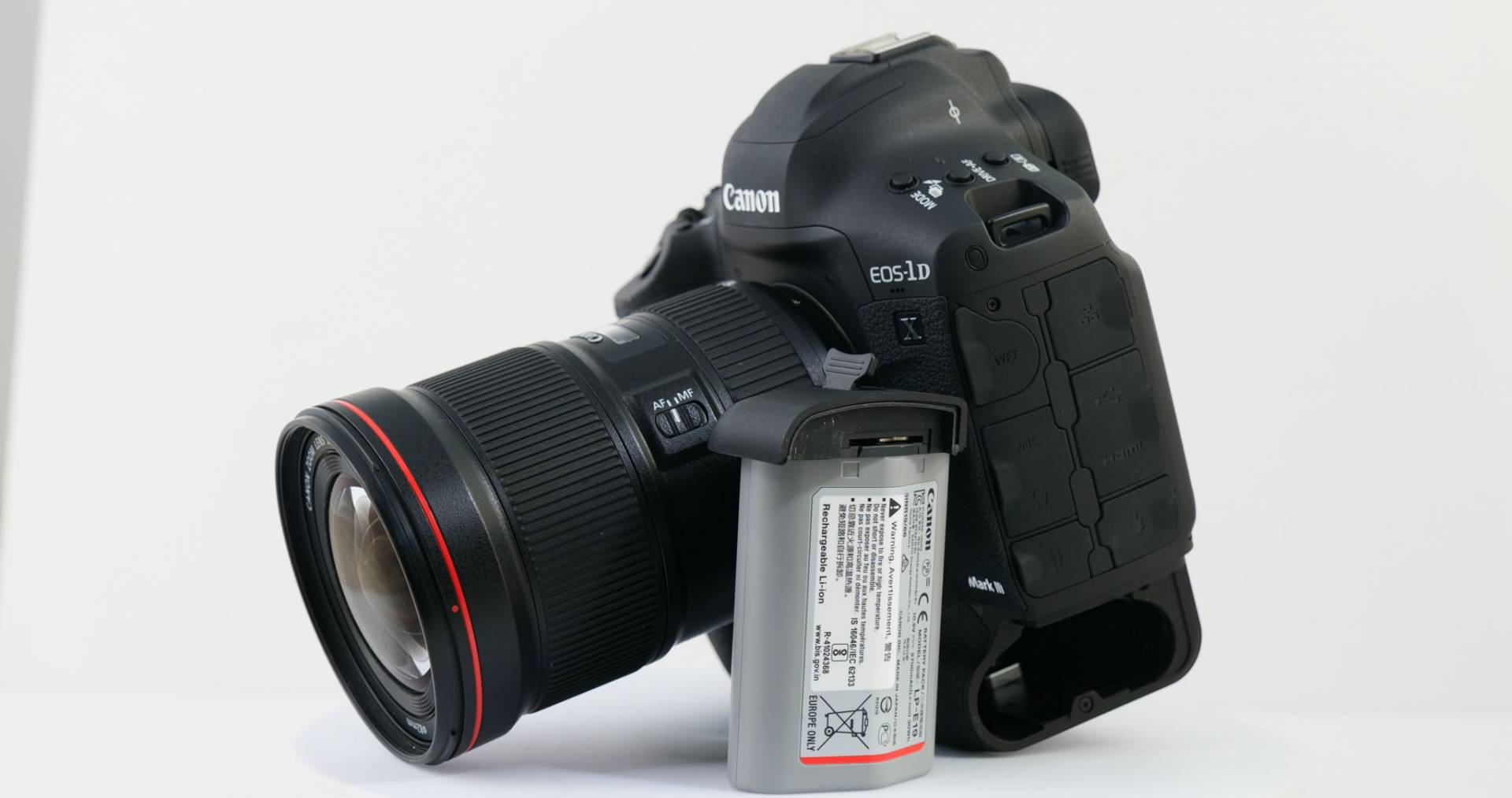 Battery life
The battery on the Mark III is the same as on the Mark II, so if you are trading up to the new camera, you can keep your extra batteries. The CIPA rating when shooting stills is 2,850 shots when using the OVF and 610 shots when using live view monitoring via the rear touchscreen. When shooting video, you can expect to get up to two hours of capture time, though you will likely run out of media long before that.
One thing we would have liked to see with the Mark III is the ability to charge the camera via its USB C port. Instead, if you have to use the camera as a card reader, the camera is using its battery to offload the data. It does come with a dual battery charger, so outside of needing to charge three at a time — or you want to offload the camera and you have a dead battery — you will be ok. 
Dynamic range
The dynamic range of this camera is dramatically different depending on what bit-depth you are capturing. When shooting in RAW, we saw 15 stops of dynamic range via our DSC Labs Xyla 21 testing chart. In 10-bit, it goes down to 12 stops and in 8-bit, it's just 10 stops.
We are glad that the camera offers the 10-bit mode because you get a good enough dynamic range and a smaller file size. If shooting in 12-bit RAW to get the dynamic range, we hope your shot is short, since the data rate is huge.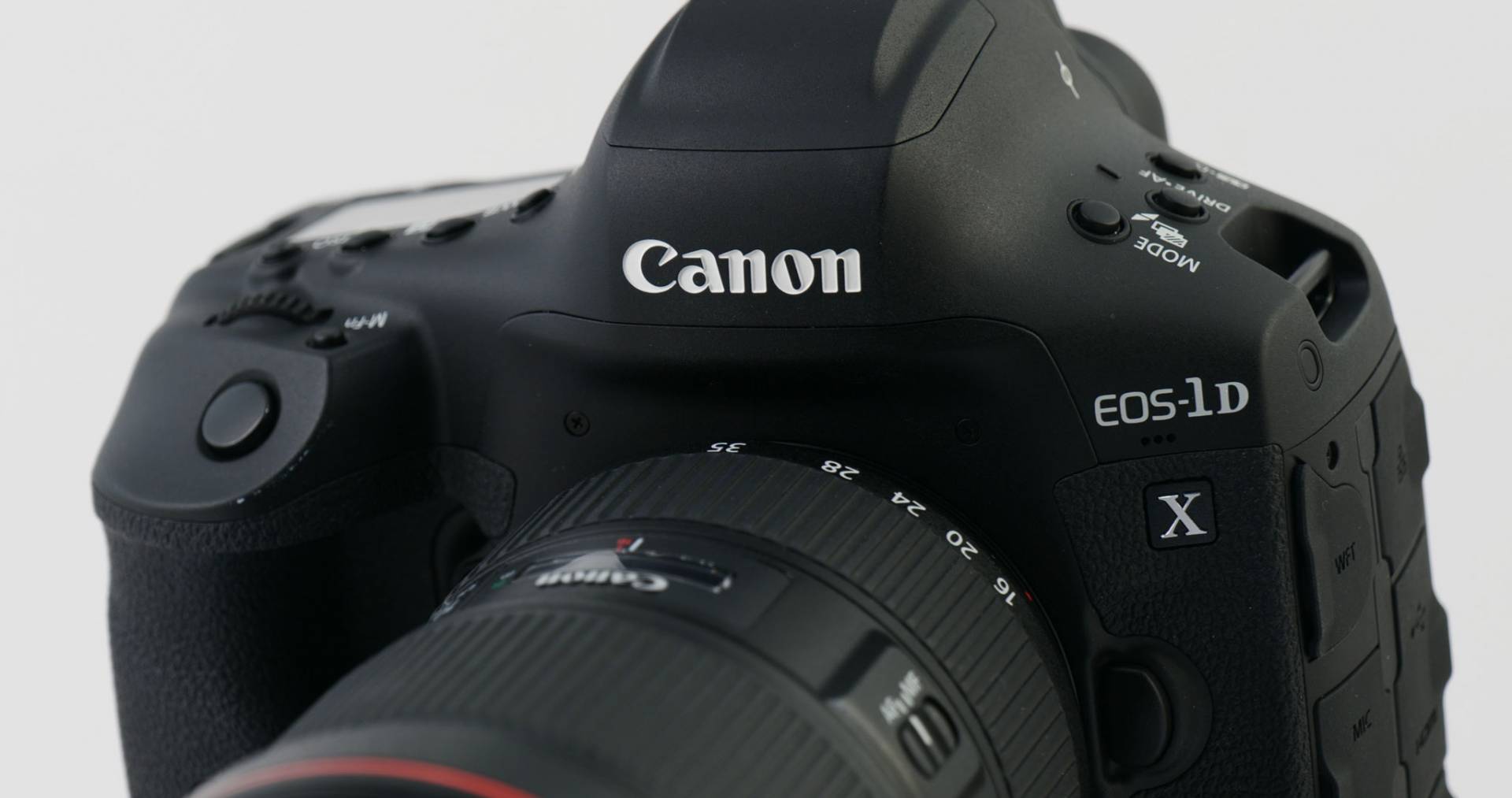 Marketplace
The 1D X Mark III is Canon's flagship stills camera. Although it's got amazing video features, it's first and foremost a sports and wildlife camera. And, it directly competes with other brands' flagship models.
With that said, the Nikon D6 is the most apples to apple comparison since it also has the same large DSLR form factor. If you want a slightly smaller flagship camera, Sony offers the mirrorless a9 II.
Canon 1DX Mark III vs. Sony a9 II
Starting with the more affordable Sony a9 II at $4,500, it has a slightly higher still resolution of 24.2MP but only shoots up to UHD 4K in 8-bit at up to 30fps. The bitrate is just 100mbps in 4:2:0 color space. Its top framerate is 120fps in HD also at 100mbps.
The a9 II offers a top external bit depth of 8-bit at 4:2:2. It also has a 30-minute video record time limit, but it does offers in-body image stabilization via its 5-Axis sensor-shift stabilization.
This camera offers continuous stills shooting of up to 20 fps at 24.2 MP for up to 239 Frames in RAW. That's less than a quarter the buffering capacity of the 1DX Mark III. The a9 II offers dual SD card slots and has a CIPA rating of up to 690 shots per battery. 
Canon 1DX Mark III vs. Nikon D6
Next up is the Nikon D6 for $6,500 — the same price as the Mark II. It has a similar resolution to the Mark III with a 20.8 MP sensor. It shoots video up to UHD 4K at up to 60fps and offers a top bit-depth of 10-bit 4:2:2 externally via the HDMI. The D6 shoots 8-bit 4:2:0 internally.
This camera has a video record limit time of 105 minutes and has no sensor stabilization. It shoots continuously at up to 14fps for up to 200 frames, capturing to dual CFexpress Type B or XQD cards. Lastly, it has an amazing CIPA rating of 3580 shots. 
Should you get it?
If its price tag doesn't scare you away, the Canon 1D X Mark III is a wonderful camera. It's got amazing AF when shooting stills or video. It captures up to 12-bit RAW internally to new CFexpress media but also gives 10 and 8-bit capture capability, even recorded alongside RAW as a proxy.
The camera has a near endless continuous RAW still shooting, but its ability to create lots of data quickly can not be underestimated. Yeah, it's $6500, but it's the most capable DSLR in history, up to this point. Canon came out swinging with this heavy hitter; it's nice to see Canon leading in innovation and giving all the other brands a lot to live up to. It's a fantastic sport and wildlife stills camera, and its video features are to be revered by all others. We liked the 1D X Mark III a lot. It's a great camera. 
STRENGTHS:
12-bit RAW internal capture
10-bit H.265 internal capture
5.5k video
WEAKNESSES:
Heavy
Poor video quality menu
RECOMMENDED USES:
Narrative Filmmaking

Any project that requires extensive planning and takes on a cinematic aesthetic

Documentary Filmmaking and Journalism

Run and gun videography where conditions are unpredictable and  agility is key

Marketing Video Production

Short-form video produced on a schedule
Canon 1D X Mark III – $6,500
Lens Mount: Canon EF
Camera Format: Full-Frame (1x Crop Factor)
Pixels Effective: 20.1 Megapixel
Maximum Resolution: 5472 x 3648
Sensor Type: CMOS
Image File Format: JPEG, Raw, HEIF
Stills Bit Depth: 14-Bit
Image Stabilization: Digital (Video Only)
Continuous Shooting: 

Up to 20 fps at 20.1 MP for up to 1000 Frames (Raw)
Up to 16 fps at 20.1 MP for up to 1000 Frames (Raw)

Video

RAW 12-Bit

5.5K (5472 x 2886) at 23.976p/24.00p/25p/29.97p/50p/59.94p [1800 to 2600 Mb/s]

MP4/H.265 4:2:2 10-Bit

DCI 4K (4096 x 2160) at 23.976p/24.00p/25p/29.97p/50p/59.94p [170 to 1000 Mb/s]
UHD 4K (3840 x 2160) at 25p/29.97p/50p/59.94p [170 to 1000 Mb/s]
Full HD (1920 x 1080) at 25p/29.97p/50p/59.94p/100p/119.88p [18 to 470 Mb/s]

MP4/H.264 4:2:0 8-Bit

DCI 4K (4096 x 2160) at 23.976p/24.00p/25p/29.97p/50p/59.94p [120 to 940 Mb/s]
UHD 4K (3840 x 2160) at 23.976p/25p/29.97p/50p/59.94p [120 to 940 Mb/s]
Full HD (1920 x 1080) at 25p/29.97p/50p/59.94p/100p/119.88p [12 to 360 Mb/s]

External Recording Modes: 4:2:2 10-Bit DCI 4K (4096 x 2160) up to 59.94p
Recording Limit: Up to 29 Minutes, 59 Seconds
Autofocus Points: Phase Detection: 191 (155 Cross-Type)
Monitor Size 3.2″
Monitor Resolution: 2,100,000 Dot
External Flash Connection: Hot Shoe, PC Terminal
Dual Memory Card Slots: CFexpress Type B (CFexpress 1.0)
Connectivity: USB Type-C (USB 3.1), HDMI C (Mini), Canon N3, 3.5mm Headphone, 3.5mm Microphone, PC Sync Socket, RJ45
Wi-Fi, Bluetooth & GPS: Yes
Battery: LP-E19 Rechargeable Lithium-Ion, 11.1 VDC, 2750 mAh 
Dimensions (W x H x D): 6.22 x 6.6 x 3.25″ / 158 x 167.6 x 82.6 mm
Weight 2.75 lb / 1250 g (Body Only) 3.17 lb / 1440 g (Body with Battery and Memory)