Yibin Su or Yibin 'AB' Su started his career as an assistant editor in one of the largest post-production companies in China, D&Q Post Production, where he was lucky to meet his colorist mentor. who brought AB into his exclusive world of color-work and introduced him to this aspect of the filmmaking industry. "I spent the daytime doing my duties and learned color grading from my mentor at night. Later on, after I had a hang of it, I started to take initiatives to color grade projects independently like Back To Field, which became one of the biggest hit shows in China and was viewed more than 1 billion times," said AB.
One and half years later, I decided to pursue my production dream in the United States, as the American film industry is world-famous and reaches a more global audience. I was given the opportunity to work in the film industry in the United States, and after getting a taste of doing production work, I felt this non-stop growing passion for color and also all the expertise I gained. I was determined to be a full-time colorist and got my current job, where I am working in the Color Department in Gloss Studio.
During the three years I have been living in New York City, I came across so many independent filmmaker peers who have struggled with color grading. I was also invited to the film program in City College of New York to share my experience on color grading, where I also met many film students who have the same problems. Color grading is known to be quite an exclusive and expensive field in the industry, so I started a plan that would allow me to provide affordable yet professional color grading services to well-made productions, as long as they are telling profound stories.
---
Introduce your event?
Yibin Su (YS): It's a free technical workshop about the essential grading functions in the software DaVinci Resolve. The workshop consists of a quick tour to show filmmakers how to color their own films.
In the workshop, I tried to include as much as I can to provide the filmmakers a general sense of color grading, including setting up the environment, equipment, basic theories, workflows, and additional useful resources if they want to take a further step. In the main portion of the workshop, I color graded a real movie scene as an example to show them what to look for and how a professional would approach each situation. I also shared some personal color grading experiences on some common scenarios.
Tell us why you host the event?
Yibin Su (YS): Although much of my career is focused on the film industry, I have a lot of friends and acquaintances that work on other forms of media, such as visual artists, vloggers, or education-purpose video makers. Color grading is an exclusive world, therefore most people don't have the opportunity to work extensively enough in it to get a proper grasp on the topic. Within the three years, I have been living in NYC, when I meet new people that work in similar media forms, they always ask me to show them how to color grade. When the last person I met asked me the same thing again, I thought of the idea to make it a webinar to show everyone at the same time, and we got to have a little chat about it afterward. It really started as a project that would be helping friends out and showing them color grading through a quick tour in DaVinci Resolve. I also invited students attending the City College of New York to the event because the last time when I was invited to share my experience with their current students, I heard about their concerns of color, which often prevented them from moving forward to finish their projects.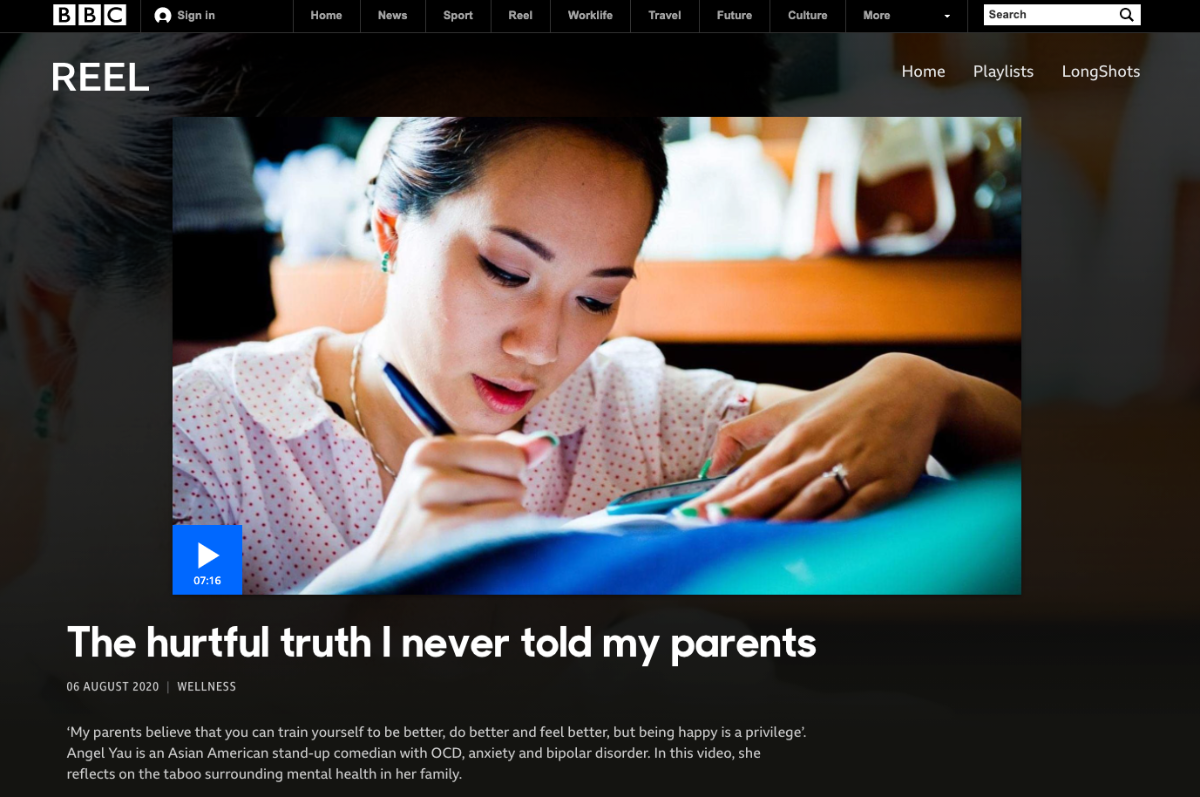 ---
It isn't easy at all to be a new indie filmmaker or a student filmmaker, which means you have to see projects through with incredibly limited budgets. This is a struggle that I am well versed in, as I used to work on a really low-budget documentary as a colorist. We were limited by the quality of our equipment, but with elaborate plans and maximum efforts, we were given the chance to collaborate with the BBC and show our film on the BBC website. It really proves that sometimes a good story needs a chance to be told. High-end equipment or exclusive techniques sometimes might become a roadblock to these wonderful pieces, and that's why I started this workshop to show people what they can do about it, at least, in the aspect of color. I am doing my part in trying to help as much as I can in our community.
Tell us about your job of being a colorist?
Yibin Su (YS): Color grading is one of the last steps in the post-production process of filmmaking. Through well-considered creative choices, colorists have the ability to boost the appearance of an image with various attributes such as luminance, chroma, and details. They can even creatively produce artistic color effects or light effects to step up the craft of storytelling. Color grading has decades of history, originating from the old technique of color timing. It is a highly specialized field compared to other aspects of filmmaking and involves many high-tech types of equipment and a strict working environment which makes it more unapproachable.
Coloring can be thought of as a polishing, retouching, and finishing process similar to photoshop for pictures, except colorists, work on videos. I worked on reality shows in China and started with fiction, documentaries, music videos, commercials, and all kinds of media after coming to the United States. In addition to big production commercials for Versace, SKII, or Cartier, I also worked on promising independent projects like She's Not A Boy, which focuses on intersex topics and was made by Columbia Journalism School from Columbia University.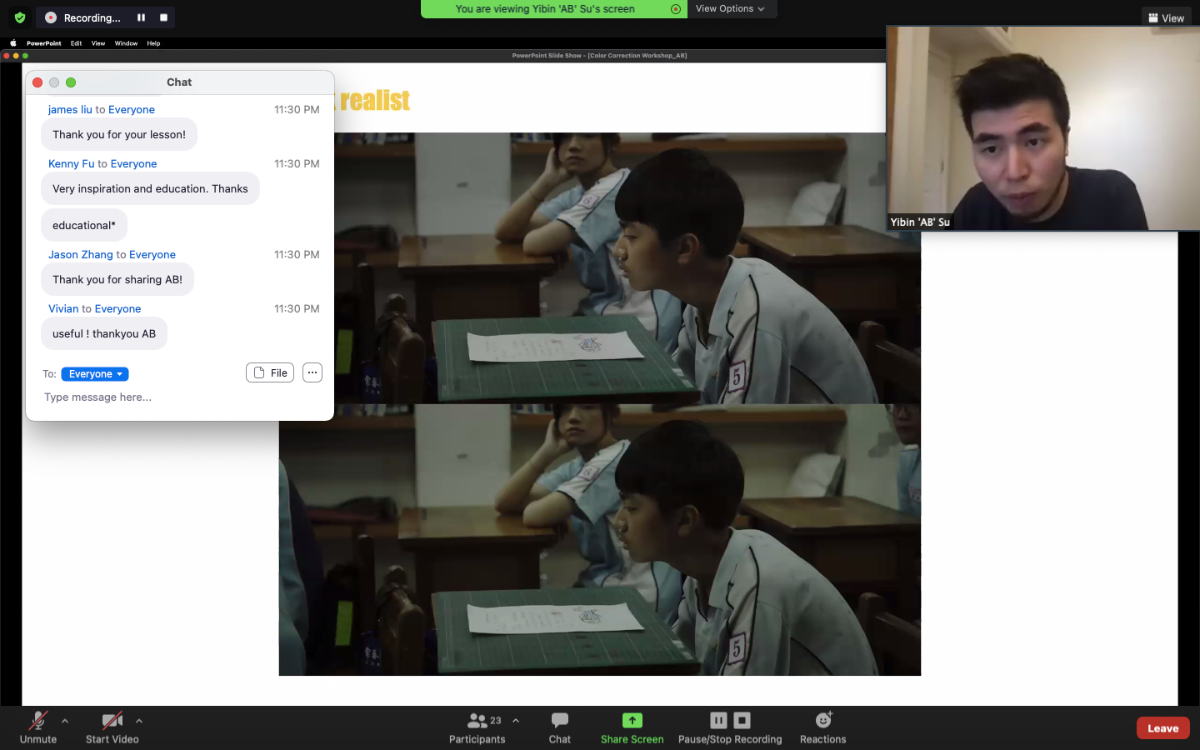 ---
What's the difficult part of being a colorist?
Yibin Su (YS): The most difficult part during the process is actually maintaining communication with clients rather than the work of the color grading itself because color grading is an exclusive expertise that involves some science. Clients like brands or artists sometimes might not know much about the aspect of color grading so it's vital to understand clients' visions properly as well as convey our words in a much more understandable way. Sometimes I feel like I'm playing an energy-matching game where I need to follow the clients' vibe and styles.
Another tough part of color grading is that it is often the last step of the post-production, which causes a certain amount of pressure. The production team sees it as a final result and will have extreme notes and feedback for the color process, but colorists are limited in what we have to work with and we cannot make something out of nothing. The visual experience relates more to the content itself, which colorists are unable to change through the luma and chroma, which is what we are responsible for.
What is the source, inspiration, or ideas for creating color for films?
Yibin Su (YS): I personally like watching movies a lot, and whenever I come across scenes that I like a lot, I will screengrab it and save them all in a folder. I also set my working station to slide show it whenever I'm not working, allowing me to see amazing works, honing my aesthetic.
I also like browsing through movie stills websites like filmgrab.com or shotdeck.com to get inspiration for my own work.
In my daily life, I will stop if I see a wonderful moment with spectacular lights. I will use my camera to try to frame and capture the moment, which is really helpful to my process. I get to revisit these original real-life moments that are similar to what I'm working on and remind myself what's beautiful about it.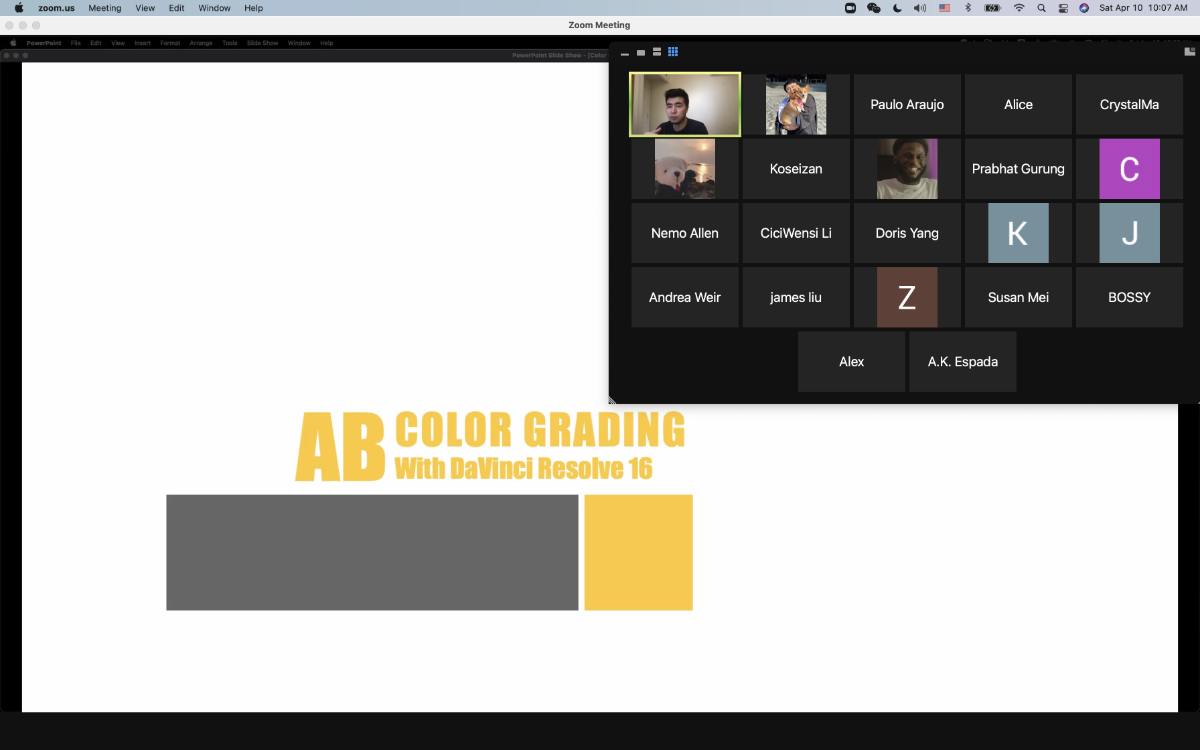 ---
Is scheduling a tricky problem for color grading? How did it affect performances?
YS: Scheduling is a really big problem for all different parts of filmmaking, and it could come even stronger in post-production. Sometimes, the production team doesn't leave enough time for the post-production or they take up the time of post-production, while the deadline has already been settled and post-production needs to rush to meet the deadline.
Some filmmakers always want to "fix [something] in post", causing the post-production to take a long time to finish, making scheduling a point of pressure for the post-production team. Color grading in particular will take more heat as we are the final step of the post-production.
Color grading involves a lot of keying or rotoscoping (selecting specific areas of the image), which takes up a lot of time. Without enough time, color effects will look a bit rough and the quality goes down. Most of the time, we have to negotiate with the client or the production team for more time. Once, I was working on a commercial for the chain bakery Milk Bar and I was only given a single weekend to complete the project, but the lighting setup was complicated, meaning I had to do copious amounts of rotoscoping work. I talked to the director to extend the deadline by another two days, which resulted in a high-quality piece.
What was the experience like of working with a small budget project?
YS: I personally enjoy working on small budget projects or with small teams because communication is usually more efficient and people value each other more. I enjoy being involved in interesting projects and a healthy working environment, and due to the high average rate of color grading, people usually treat me with respect. Small independent projects can always bring me into different fields that I wouldn't have the opportunity to learn about otherwise, which expands my knowledge about other cultures and aspects of the world.
I once worked on a documentary feature, HAPI, which talks about the interrelationship between the three essential components of economics, politics, and culture by investigating the failure of a 'consumption-driven Black economy', systemic poverty, disenfranchisement, and the decline of entrepreneurship. The feature launched and had its premiere in the community and it made a huge influence on the progression of researching the economy. I'm glad that I got to learn something from the project in addition to being a part of the movement.
What was the original motivation for you to settle your career path as a colorist?
YS: At the beginning of my career, I wasn't entirely clear on what it was I wanted to do. I was completely infatuated with coloring when I met my mentor and saw how he manipulated colors with a 3-wheel high-tech device in the darkroom. For the first time, I was willing to sacrifice all of my free time just to learn more about it.
There is no specific moment that I felt enlightened and decided to be a colorist forever as it was the entirety of the journey. During these years, my passion for it has been growing, and never was held back by those tough moments in my life. I always have a great sense of achievement when my clients express their gratitude for my creative work in color. I feel great that I can help boost the story as the clients want with my expertise. All these tiny feelings add up, making me more and more determined on the path of color.
Where do you think your strengths lie as a filmmaker?
YS: After years of working on color, I have gained my own understanding of color. The color science and biological science of visual perception can help not only in post-production but also in production. A lot of friends who I worked with will come to me when they are preparing for a new project, asking me for advice on the color during the production, like set design, costume, or lighting. All these small decisions really help with the story-telling in a detailed way. Since it's an exclusive industry and there aren't many colorists out there, I'm happy to contribute to the world of film in the ways that I can help my filmmaker peers with the expertise I have achieved throughout my career.
What do you do when a project doesn't have enough budget to meet your rate?
YS: I'm currently working in a local well-known post-production house, Gloss, allowing me to have more chances to work with big clients like MAC, Estee Lauder, and Shiseido. Budgets are not really my first concern when I consider which projects to work on, so I still work on low-budget pieces. I enjoy being surprised by good stories and being able to connect with the characters, as well as to see different values from different filmmakers. I like to be involved in projects that make an impact on society, which helps me see more of the world, giving me the chance to contribute to different fields. For example, one of the projects I still feel proud of is called In Circles, a documentary about a special program in Lyons Community School where student success does not necessarily equate to academic achievement. The documentary showed people how kids can be helped out even when they are not behaving well.
---
Tell us what you think of the interview with Yibin Su. What do you think of it? What ideas did you get? Do you have any suggestions? Or did it help you? Let's have your comments below and/or on Facebook or Instagram! Or join me on Twitter.
Follow Yibin Su on Social Media
Website
IMDb
Facebook
Twitter
Instagram
YouTube