Interviews
Dan Abramovici Designs Dance-Heavy LGBTQ Experimental Film "Liminal"

A Case Study
Narrative | Dramatic Features
Film Name: Liminal
Genre: Experimental Film (Dance-Heavy) LGBTQ Drama.
Date: April 2020
Director: Dan Abramovici
Producer: Elsbeth McCall, Ali Mashayekhi
Writer: Dan Abramovici
Cinematographer: Ian Macmillan
Editor: Mike Reisacher
Composer: Spencer Creaghan, Chris Reineck
Production Company: The Name of the Production Company
Budget: 25k CDN
Financing: Personal, Family, Friends, and Indiegogo
Shooting Format: RED
Runtime: 12 min (sound: D-Cinema 48kHz 5.1)
World Premiere: Canadian Film Festival
Awards: Best Short at our premiere at the Canadian Film Festival
---
indieactivity: What is your film about?
Dan Abramovici (DA): Liminal is a film about a man who is living his past, present, and future concurrently. As time is compressed he finds himself stuck between a life of half measures and his desire for a more authentic experience.
For me, the story came together when I felt stuck in my life and began to reflect on the consequence of living life inauthentically. I started to parse out how that would look, being in that liminal state, and the movie is at times a sort of worst-case scenario of what life would be like in that sort of ever-revolving door that can quickly turn into a sort of a meat grinder.
I have a fascination with how we come to choose our masks, for whom we wear them, and what happens when they no longer fit. I wanted to explore a character who finds it very hard to take his off.
Give the full Official Synopsis for your film?
Dan Abramovici (DA): Liminal is a story about a sexually fluid man, Steve, who finds himself stuck between definitions at an unlikely time in his life. He is stuck in a loop, living both his past and present concurrently. As he tries to keep a tight grasp on his reality, his sense of self-worth is in constant flux. The film uses the abstraction of dance and movement, things both visceral and intangible, to communicate Steve experiencing past loves, infidelity, sexual addiction, and loss, all at the same time… In a revolving door that soon begins to feel like a meat grinder.
We wanted to tell a story about the experience of feeling somewhat torn between definitions. The issue of sexuality, and how it can define us at unexpected points in our lives, is one that resonates with our writer/director, and we found that too often the conversation is one of the extremes, with stories that deal in the binary rather than in the spectrum. We hope you enjoy it.
The Official Trailer for LIMINAL written and directed by Dan Abramovici
---
Development & Financing?
DA: After I wrote the script I was lucky enough to connect with people who believed in it… My Cinematographer Ian, Producer Elsbeth, and Producer Ali, and Actors Aaron, Emily, and Vlad. These people helped put this thing together, and bring on the talented team who made this very personal story happen. We raised the money on our own, with help of family and friends, and were fortunate enough to get some favors from folks who believe in this story.
Production?
DA: Filming happened over a very intense 4-day shoot. Prep was a unique challenge… The film has a dreamlike flow to it, and it was important for me that the movie feels like one long take, so we are constantly in Steve's head and are disoriented by past and present happenings just as he would be. This meant a lot of mapping, and then it was a real challenge to find a location that would work. We even had to build fake doors to account for a smooth transition in and out of rooms. It was a challenge, but it was also a lot of fun.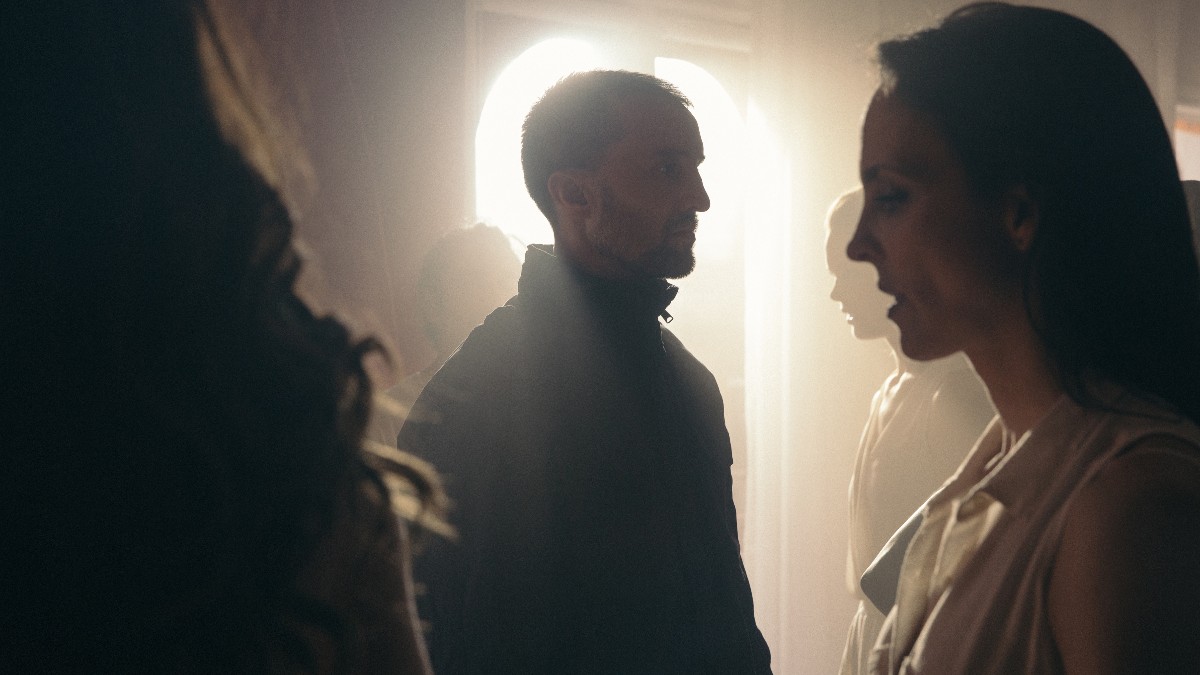 ---
Festival Preparation & Strategy?
DA: We are still in our festival run for Liminal and are very open to working with a PR company. Our festival strategy, at the start, was pretty standard: Apply to the bigger festivals first. But then there was an added complication… Covid. We really didn't know how long the pandemic would last, and what it would mean for our festival run. Would festivals be canceled? Would they go digital? What is a digital festival, anyway? We considered holding back the film till things cleared up.
I'm happy that in the end, we did go ahead with our festival launch, as it was really inspiring to see that so many festivals came up with amazing ways to get the filmmakers and fans connected. Festivals like HollyShorts put together exceptional programming, and also wonderful panels, Q&As, and even networking events for the filmmakers. Because of the added virtual tools, it makes the festival run even more exciting… As previously there would be many in-person festivals we wouldn't be able to attend at all because of prohibitive flight costs. Now, because of this new infrastructure, we can be present… Albeit over zoom.
Advice from the Filmmaker?
DA: Tell an authentic story. Something you are truly passionate about. Something that feels uniquely your own. Put everything into it.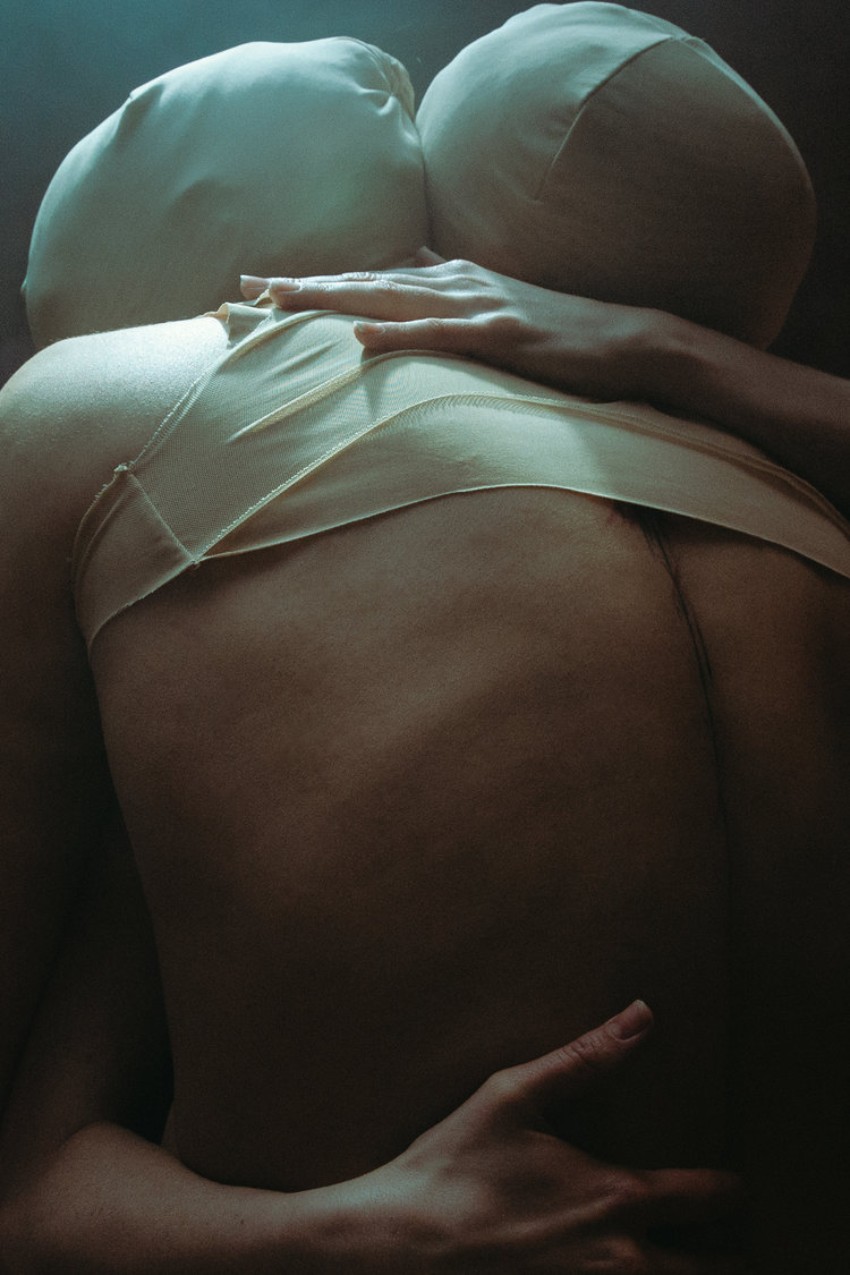 ---
Dan Abramovici is an Israel-born actor/filmmaker from Canada. This background has shaped in him an interest in stories that question identity, as well as a fascination with how we come to choose our masks, whom we wear them for, and what happens when they no longer fit.
After graduating from the Canadian Film Centre, Dan wrote his first feature film: Ben's At Home. The film picked up numerous awards and enjoyed a robust life in the festival circuit, winning awards such as "Best Feature" at Rhode Island International Film Festival, and a Canadian Comedy Award, before landing on Netflix.
liminal, which Dan wrote and directed, made its debut at Canadian Film Fest where it won "Best Short", and played DC Shorts, Cucalorus, and academy-qualifying festivals Raindance and HollyShorts International Film Festivals in 2020.
---
Tell us what you think of the Case Study for Liminal What do you think of it? Genre? More genre? Let's have your comments below and/or on Facebook or Instagram! Or join me on Twitter.
Follow Dan Abramovici on Social Media
Website
IMDb
Instagram
Vimeo