Interviews
Derrex Brady Talks About Working with Al Pacino, Producing and Future

Derrex Brady, a native of Grand Rapids, Michigan, began his career with a guest-starring role on the award-winning Lifetime Television show "Any Day Now" (starring Annie Potts and Lorraine Toussaint) playing Ajoni, boyfriend of Mary Elizabeth's (Potts) daughter. Brady's role ended after a couple of episodes, but executive producers decided to bring the character back for a pivotal plot twist and add Derrex Brady as a series regular. Brady went on to work with Al Pacino in the film "S1m0ne."
Derrex Brady has filmed over 60 national commercials; two major campaigns, Michael Bay's global franchise "Transformers" as well as AT&T's national campaign with Mark Wahlberg, directed by Peter Berg. Brady garnered much attention as the addicted gambler on USA Networks' "In Plain Sight" and went on to portray a caseworker in the critically acclaimed movie, starring opposite Oscar winner Melissa Leo in "The Space Between"; events surrounding 911. Derrex Brady shows no signs of slowing down, starring in the upcoming romantic comedy "Questions." Derrex can be seen in the film "HeadShop" as Loretta Devine's FBI agent son, also starring Nicole Ari Parker, Kimberly Elise, Evan Ross, Deon Cole, and Michael Jai White.
Adding behind the camera, Derrex teamed up with M.D. Walton to produce the award-winning short film "The Championship Rounds," starring Harold Perineau, Jr. (Claws), Rutina Wesley (Queen Sugar), Larry Gilliard (The Wire), and Michael Anthony Spady (The Hammer). The award-winning short resulted in the pair teaming up long term to launch their production arm Skyscope Pictures. The team's first phase of projects under the Skyscope banner include the feature version of the short titled "MICHAEL" written by Walton, a series entitled "Roberta Rules," written by Brady, and produced feature film "Questions," a romantic comedy.
---
Two more projects moving forward under the Skyscope banner, "Young Warrior," bio picture based on the life of Jason Hill; thrust into a life of a drug-addicted single mother, blond, blue-eyed kid navigates through the projects of Akron, Oh. He learns his purpose, starting a nonprofit for fatherless boys, but all stops after tragic events leave him in a coma fighting for his life. Also, MARCH, a Limited TV series, written by the talented Ben Caro, based on the true story of three teens who hitchhiked through dangerous territory in 1963, from Alabama to DC, to attend the March on Washington where MLK gave his famed speech "I Have a Dream." Stand By Me meets Selma. With their slate of projects aligned for 2022 & 2023, the Skyscope team is excited about the present and future.
What acting technique do you use? 
Derrex Brady (DB): I use the Meisner technique in my acting. The Meisner technique is an approach to acting that was developed by United States of American theatre practitioner Sanford Meisner. The focus of the Meisner approach is for the actor to "get out of their head," such that the actor is behaving instinctively to the surrounding environment. So, I use the environment I'm in as well as build backstories for all of my relationships, so I have a solid foundation to interact with everyone in a specific way.
You are an experienced actor; how much work: creative, energy or focus do you put into your scenes?
Derrex Brady (DB): I use all of my creative energy and focus in my work. I break down the scenes and identify any connections from previous scenes as well as where moments are leading to. I have never thrown away words that are merely thrown away. If I throw something away, it's because I'm intentionally taking attention off a moment or there is a specific reason why. I really try not to have any false moments. When everything is connected to something, I tend to do my best work.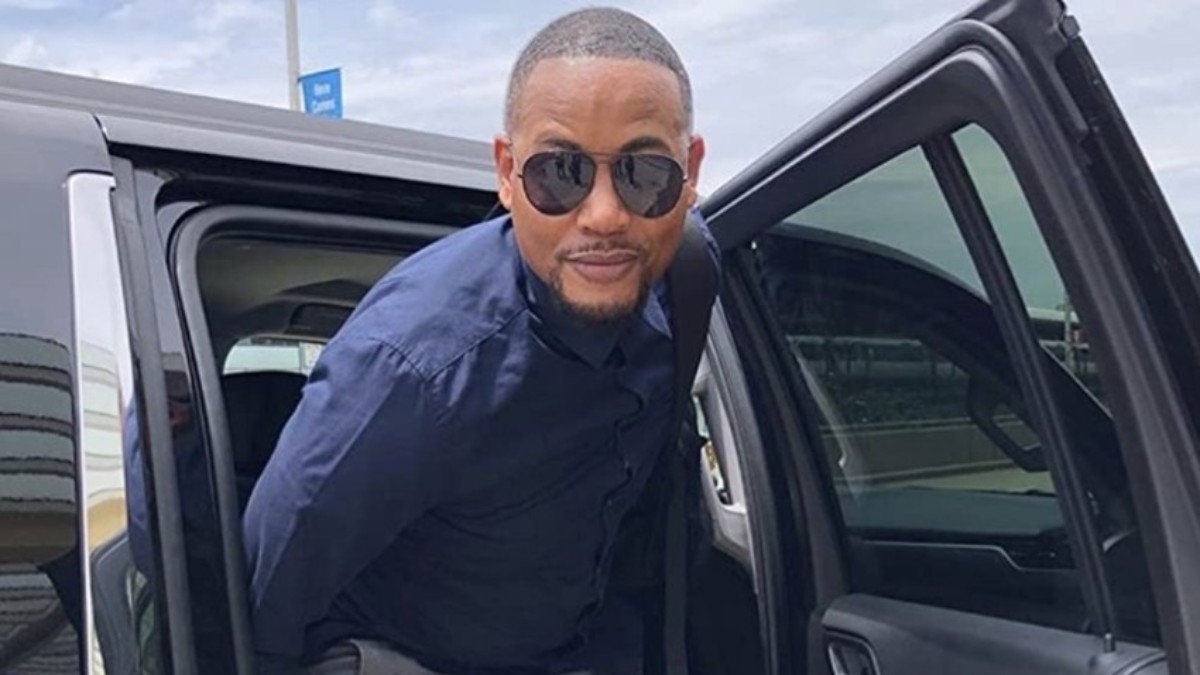 ---
You have worked on popular shows and films; how has each show impacted your work as an actor and your career?
Derrex Brady (DB): That's a very complex question. Wow. Great question. I would say working with Al Pacino in S1mone impacted me greatly. I learned by working and watching Mr. Pacino that there is no such thing as a little moment in a scene. If anything lacks intention, then it really means homework was not fully completed. Every moment, every word, every action was written with intention from the writer. To not get the most out of the scene is a disrespect to the writer, your audience, and your talents. I've carried that with me as I've matured as an actor, and I never forgot that after working with him.
There are others I learned from, Oscar Winner Melissa Leo (The Fighter), who I worked with within the film "The Space Between." Mark Harmon when I worked on NCIS, or even director Michael Bay when I shot the Transformer Movie campaign, Mark Wahlberg on an AT&T campaign… I have been blessed to work with some of the greats in the game, and the common theme I've taken from all of them is to be responsible with the trust you have been given to bring a character to life, be prepared and ready, be a team player; meaning give generously with your co-stars and it will come back to you. Also, treat everyone nice and show up as a professional. Oh! And enjoy your work, I could be lifting bricks for a living, but I've been blessed to play make-believe for a living. Appreciate it because it could all be gone tomorrow. Those are some of the sentiments I have learned from the actors listed above and more.
How does the work you do on one show compare to another?
Derrex Brady (DB): The range of characters easily dictates the experience from one show to another. I played a character on a CBS show, "The District," where I have schizophrenia. That show was extremely intense. When I booked that role, I remembered the responsibility I felt with the role because usually, that type of role would not have been for an African American. I remember feeling such an honor to bring that character to life, and I wanted to really take that role seriously and give it absolutely everything I had to give. It was one of my most amazing and rewarding experiences as an actor. It also was one of the most intimidating moments of my career.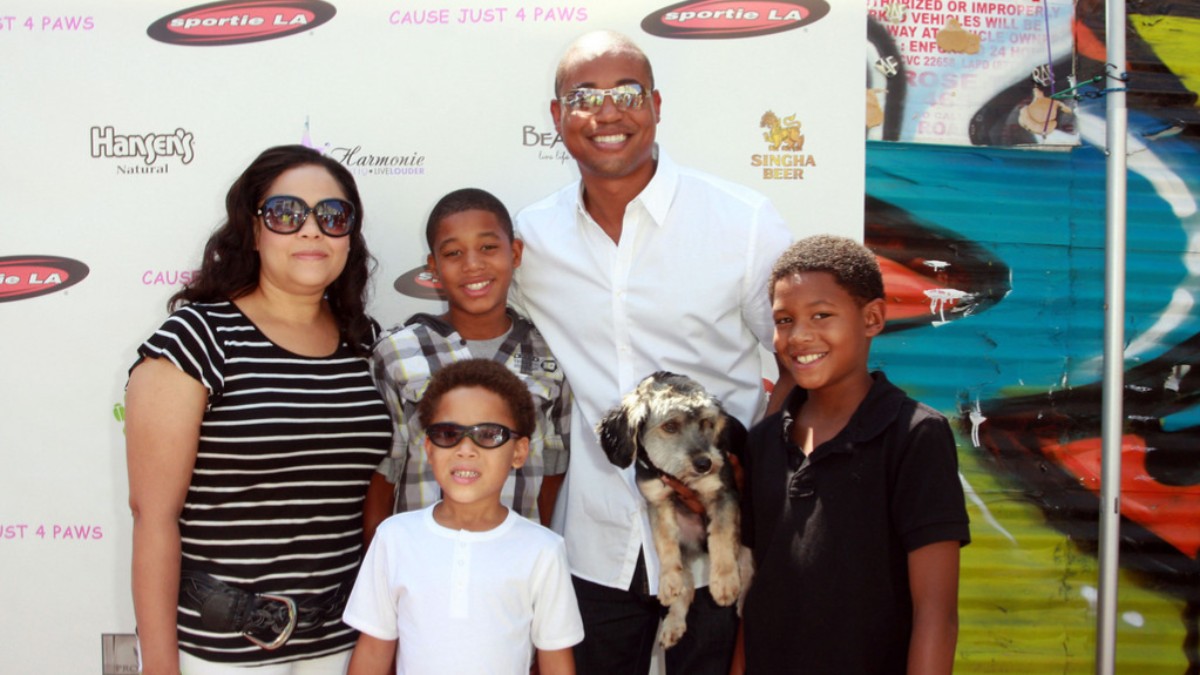 ---
After I booked it, I thought, "Well, now I have to show up. How am I going to pull this off?" The great thing is, it went amazing. I remember the executive producers of the show sent me a letter telling me how proud they were of my work, and they were excited for the episode to air. I was so blown away they took the time to send me such a letter and for them all to have signed it. My wife framed the letter. lol. I need to find it and read it again. I learned an amazing lesson with that role. Come to work prepared, fully committed to the character, and it will never feel like work. It's almost like being on a ride that takes you everywhere, and all the results are perfect because they are so honest. At least honest to where my research and my imagination would take me.
Let's take a project you did; how did you prepare for such a role: the cast, the physicality, the terrain, the climate, the weather, and the demands of the project?
Derrex Brady (DB): The show I mentioned above was a project I prepared endlessly for, and the work showed on screen. It was for a show titled "The District" on CBS. My character had schizophrenia and battled mental health severely. All of my roles I have to do homework and prep for, but this was unlike any character I ever had the opportunity to play. I knew if I faked it, it would show. I knew if I approach the role with a bunch of thespian stuff, it will come off like I'm a professional thespian. However, I felt the responsibility to do the work, but what was most important when I began filming was to LIVE. The only way to do that is with immense research. So, I called multiple mental facilities and asked if I could spend some time at their facility and talk to doctors and view some of their patients. Of course, they all said no, and I totally understood.
So, I researched online, read books, and talked to friends who had relatives in such a facility. I watched A Beautiful Mind repeatedly and looked for the moments Russel Crowe didn't speak because it was in those non-speaking moments, I could clearly see his mind at work and how he viewed people and the world he was in. I then created three specific characters that I constantly see and hear talking to me all the time. I framed it in my mind that each of the three characters would speak to me when I was passive, when I was afraid and when I needed to be consoled. One character was me as a little boy and how I respond when I'm scared. Another was an older man that was somewhat like a sergeant in the military that would explain my objectives and how I should carry them through. The other was a mother figure that would help me through the heavy emotions and help me feel safe.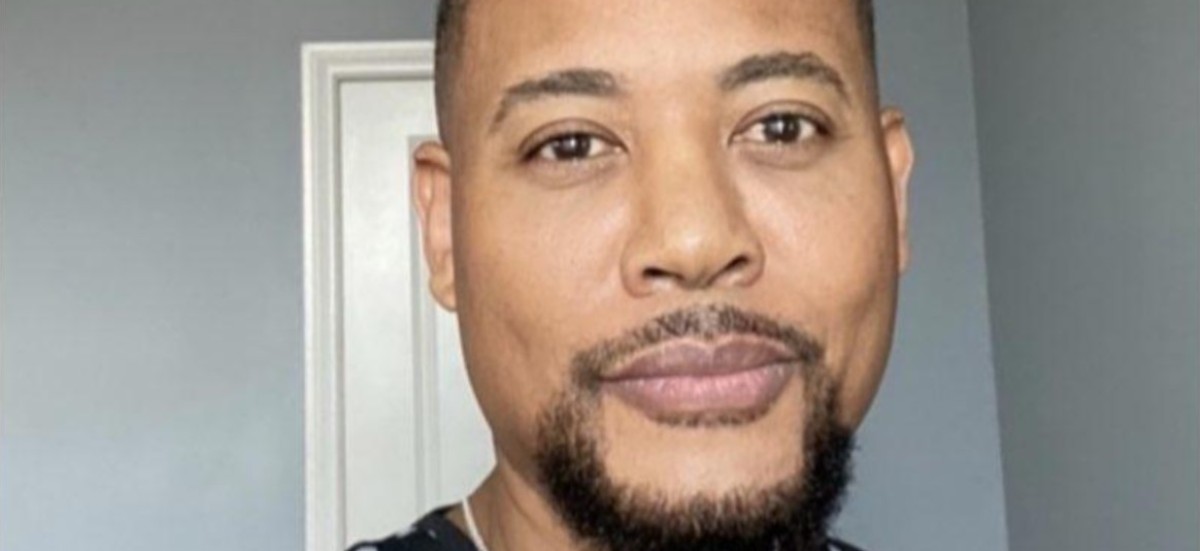 ---
These three characters I would hear at different moments during a particular scene and would help drive my specific intentions. The physicality was also important because my body movements needed to have a movement that was constantly out of rhythm. Everything was spontaneous and outside of any natural flow. It was important for my character to be unpredictable, which added an underlining tension that remained constant in every scene I was in. We also shot some night scenes where I had to run in the middle of the street amongst fast passing cars. I mentally prepared for every scene with a backstory and was clear on where I was coming from mentally and physically as well as where I was going. It was truly an amazing experience.
As one of the cast on the project, how did this 'choice' work for you?
Derrex Brady (DB): My choices worked for me because they were so grounded and specific. I remember being able to call at any of my emotions at will as many takes were needed for the scene. It was a remarkable ride, and I am constantly working to be in such a state with all of my characters because when you are able to get there, no choice is wrong. They are all within the lane of your character, and you can completely fly and make magic.
How do you create the character from a script into a person?
DB: The way I create a character from a script into a person is to read, read, read the script. If the writing is good, then there is a road map into the mind of my character. A good script can give an actor insight into the character's insecurities, strengths, weaknesses. I can learn why and how I interact with certain characters. The script won't do all the work, but it can give me insight. Once I have embodied the script, I can then create backstories for my character as well as backstories in relationship to each character that is prevalent in the character's life. What my character does for work is important too because that will give me insight into my gifts and how they relate to my character's life. I then bring my experiences into the character where they make sense so I can round out my character into a real human being.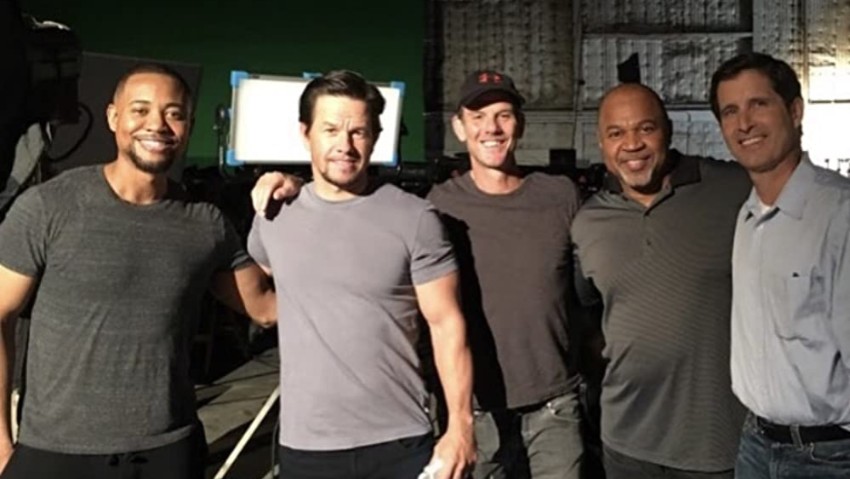 ---
What part of the story challenges you when you read a screenplay? What drives you to get on any project?
DB: Well, the story is what intrigues me first. Then the arc of my character. Anytime I'm going to spend time with a character, I want to be challenged, but ultimately it is the journey of that character that will appeal to me or not. Next is the director, the castmates and where is the film or TV show shooting. Those are the elements that drive me to a project
Explain a creative choice you took on the set of a recent production?
DB: On the TV Series "Johnson" that debuts this summer of 2021, I have a prominent scene that is a part of our season finale. Without going into too much detail, I knew it was a significant scene with great importance. My creative choice was to not speak with anyone during the last scene I shot for that episode. I listened to the same song, in fact, a particular section over and over. I lived in the place I needed to live to deliver one name that was my line. I decided that I would need to shut out everyone and live in silence in this one secluded mental state the entire night. Creatively, it gave me everything I needed to deliver the one name that was the line of my last shot of the episode. The director Deji LaRay and I were in tune with each other and what was needed for the scene. I only used very few words to communicate. It ended up being one of my powerful moments of the season. I'm grateful I was able to be totally committed for hours on in and for the support from everyone on set. When everything comes together, the feeling is truly euphoric.
You're not new to show business, TV, or indie films. What do you enjoy about this work that keeps you going?
DB: What I enjoy about working in TV and indie films are the opportunities to bring a character to life that I would never live out in real life. I love reading someone else's words and having the trust to give life to them for an audience. I love building new relationships and exploring new perspectives through my characters, and I also love being able to put them to bed once I'm done filming and returning to my life. It never gets old, and it's just as exciting for me today as it was when I first stepped on set for my first role. I absolutely love it, and I have no doubt it chose me versus me choosing this. No one in their right mind would ever choose to get into a business that you will hear 90% of the time, "No." I will say I'm absolutely grateful I've been able to make a career of acting full-time for almost two decades. It continues to be an amazing ride.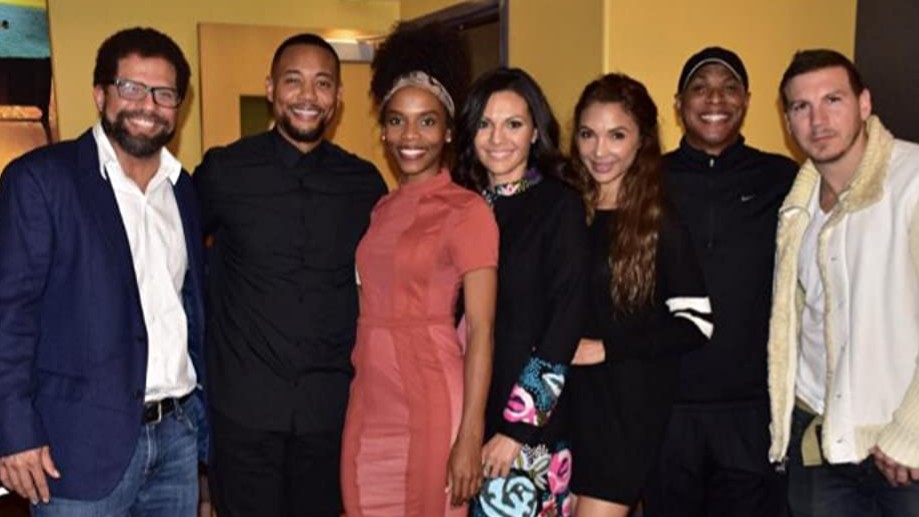 ---
Give an example of a good direction you received from the director during the production?
DB: I recently had an intense scene where I was trying to reach one of my best friends with a call to bail me out. My approach to the scene was being extremely aware of my painful emotional state. The fact that I was hurt, humiliated, angry, and drained, I was focused on conveying that feeling. The director affirmed all of those emotions were playing out through the camera, but there was one additional I may want to play with. He simply said, when you finally get one of your best friends on the phone, maybe also feel relieved with some hope. It was magical. I gave the moment so much more complexity, and I would have never reached that range of complex emotions without that note.
Yes, I did my homework, and I would have played a few notes, but adding relief and hope gave such another level to the moment, the scene became magic. It was the difference between playing a rhythm and playing jazz. That's what a director can do to help an actor. If the actor has the ability to change their dial-up and down, side to side at will, a great director doesn't always have to say much. A great director will know their actor and the language that will work for them. It was an awesome note, and it made the scene more magical.
Give an example of a bad direction you received from the director during the production?
DB: I was working on a production a while back, and a writer was directing a particular episode. The writer was very talented, and there was a solid director. However, the director didn't seem clear on the scene nor my character. So, when they gave me an arbitrary note, it didn't work for me, and it didn't motivate me to give the action they were looking for. The reason being is they wanted me to do something that my character would have never done. For me as an actor, I need specifics, not filler moments. If it's not organic and if there is an action that is not in line with my character and instead is in conflict with my character, I would be disrespecting my character and the audience to do something just to do it.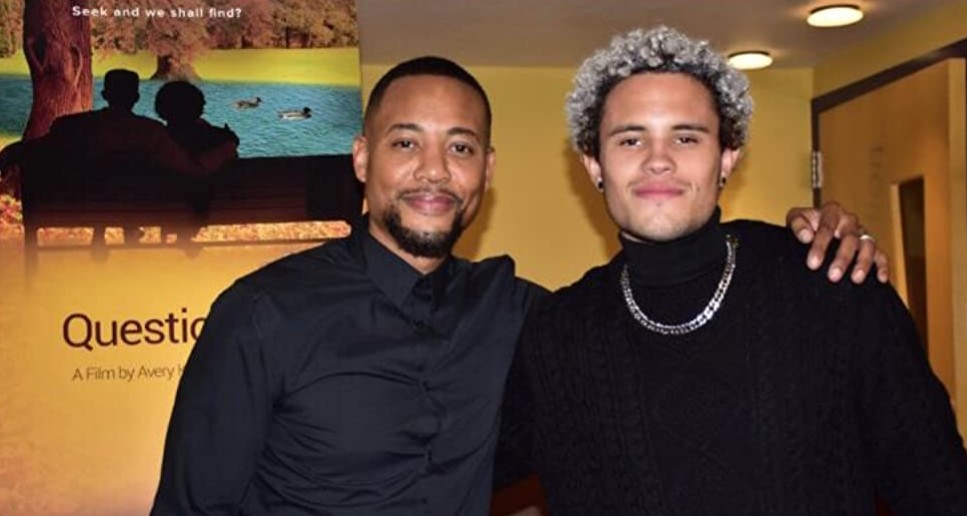 ---
How do you prefer to collaborate with cast members from scene to scene?
DB: Aside from the Meisner technique, I am a method actor. That means I like to physically use whatever is in the scene and also whatever my relationship is to another actor's character. I will live out that relationship until we've finished filming. Meaning, if our characters do not get along, I will not talk to you in between scenes. I know that can be harsh, but it's what helps me bring my character to life, as well as any tension that is needed in the scene. If we're best friends, then I will constantly talk with you in between scenes. I found, either way, it brings authentic magic to a scene.
As the main cast of the film (mentioned above), describe the feeling of responsibility that you shouldered. Were you scared? Or did it fire you up? What scenes were difficult to shoot?
DB: I have a new series I am a part of as a series regular titled "Johnson," that I shot in Atlanta for three months. It premiered on the BounceTV network this summer of 2021. I was extremely excited, but I was also extremely nervous. I wanted to show up and really contribute to the show and portray my character well. There were a few scenes that were an intricate part of the arc of the season, and there was one, in particular, I was really nervous about. I was so focused on the scene and the writing. If you don't know the inside and out of your character and the writing, it's impossible to do the character and show it justice. It's a scene that I get pulled over with my wife on the show. The scene is about how interaction often happens with African Americans and police officers.
It was important to the writer for all sides to have a voice, and it was extremely important for me to live out the scene versus play out the scene. We shot the scene over five hours. It was difficult. It was emotional. It was exhilarating, but it was extremely exhausting. It took me about two days to come out of the emotion that came with that scene. However, it was an honor to take on such a moment that is prevalent in our society and an amazing trust I felt from the creator of the show, Deji LaRay. For the showrunners of the show, Deji LaRay, and Thomas Q. Jones, to entrust me with such a moment was not only an honor, but I felt a huge responsibility to give an authentic voice to the moment. I haven't seen the episode yet, but I did learn the network, showrunners, producers, writers, and the director were proud of my work. And although a lot of emotion came with that scene, I was grateful for the opportunity to participate in giving a visual to that moment and perspectives that some people may not have initially. Hopefully, they will learn some things they didn't understand before watching that scene.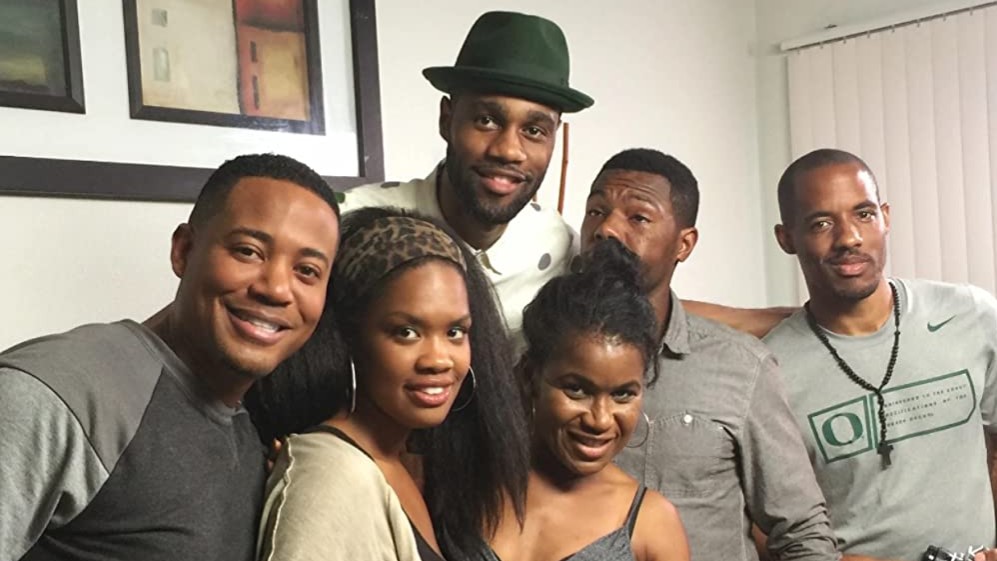 ---
What did you take away from that production?
DB: When you have an opportunity to be a part of a production that is entertaining while educating at a high-quality level, do everything you possibly can to rise to the occasion.
What do you like most about directors and his/her collaboration with his/her team?
DB: As an actor that understands their instrument and can turn the dial-up and down, I like directors to be specific and give me specific direction. I don't like vague directions because that doesn't help me understand where I need to turn the dial. Generic comments do not help me fulfill what's needed in a scene. I also focus on doing the work, so I have convictions about my character, and I like a director to be collaborative. If something doesn't make sense to me in a scene, I want to be able to share my views and if I don't understand the director's perspective, explain it to me so we can both walk into the scene achieving the goal of the scene.
What is next for you?
DB: I have a film titled "First" that I will begin filming in May/June, and I have a film written by my producing partner, M.D. Walton and I are producing to bring to the screen, along with our director/producer Anthony Hemingway and fellow producer Simon Mirren. M.D. and I originally produced a short film that garnered multiple nominations and awards; we've moved the short film to a feature, and we're progressing to make the movie titled "MICHAEL."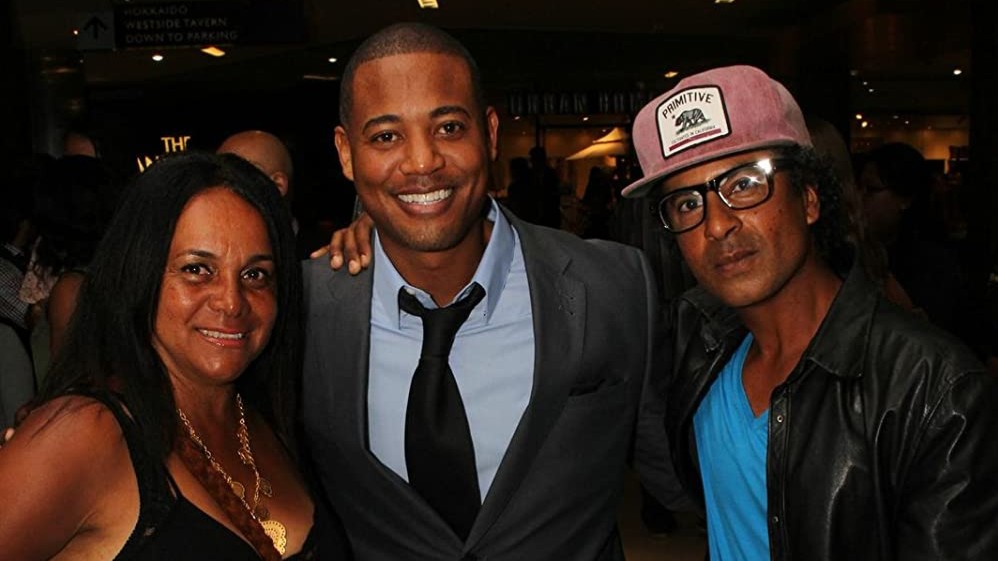 ---
What advice do you give actors regarding what you learned on projects?
DB: The advice I would give is don't take roles solely for the money. You will be miserable if you don't love the story and your character. Understand this is show…business. Have whoever is a part of your team (agents/manager/publicist) focused on the goal of what you want to achieve in the next year, two years, and so on. In this business, you have to be failing forward and constantly striving upward. Floating has no place in this business, and sometimes when you don't take advantage of your momentum, it may not come around again or for a long time. I also like to share that it's so important to be a professional and show up ready with your lines down and your intentions clear.
That way, you can show up and fully play as well as live out the moments, bending with them as needed. When you've done your homework, it's much easier to listen to your fellow actors rather than merely wait for your time to say your lines. I once was told, "If a moment is interesting to you, it will be interesting to the audience." My prayer and focus have been amazing in keeping me active and moving forward as well as slaying the dragon of complacency.
---
Tell us what you think of the interview with Derrex Brady. What do you think of it? What ideas did you get? Do you have any suggestions? Or did it help you? Let's have your comments below and/or on Facebook or Instagram! Or join me on Twitter.
Follow Derrex Brady on Social Media
Website
IMDb
Facebook
Twitter
Instagram