Interviews
Elise Robertson, Filmmaker Reimagines Peter Pan as Dark Heroine's Tale

We all know the story of Peter Pan, but what about the story of Wendy? Director and Producer Elise Robertson take viewers along the impassioned journey of Wendy Darling 15-years after her return from Neverland in the multiple-award-winning dramatic period short film, Darling, Darling, Wendy.
This original dark and multifarious story of Wendy has earned numerous top prizes, including the Grand Remi Award – Best Short at Worldfest Houston 2020, the Austin Achievement in Directing nomination at Idyllwild International Festival of Cinema 2020, Best Short at Louisville International, and the Audience Award at Highland Park Independent Film Festival 2019. The emotional film has also been recognized for its outstanding cinematography, score, costumes, and SFX. Despite a global pandemic, the award-winning film continues to grace the screen at many virtual film festivals including San Diego Film Week, Film Quest, and Sonoma International Film Festival.
Audiences might recognize Elise from her acting work in front of the camera. She has appeared in over 100 films, television, and commercial projects, including the Academy Award-nominated film American Sniper, and hit TV series such as NCIS, Masters of Sex, Criminal Minds, American Vandal, This Is Us.
The Official Trailer for Darling, Darling, Wendy by Elise Robertson
---
A Pittsburgh, PA native, Elise graduated from Northwestern University's theatre department with a minor in fine art, but her talents extend well-beyond performing. As a storyteller, Elise was first recognized for her dramatic adaptations of literary works for PBS, including Peabody-nominated Ralph Ellison's King of the Bingo Game and dramatic scenes from Invisible Man for the American Masters documentary on Ellison. She won a Northern California Directing Emmy for her work on the family series Adventures With Kanga-Roddy and has created acclaimed parenting web comedy for both Nick Mom and MomMayhem.
indieactivity: Tell us about your latest film "Darling, Darling, Wendy."
Elise Robertson (ER): Wendy is a reimagining of J.M. Barrie's Peter Pan from the point of view of adult Wendy. We all know the beginning of the story—the kids fly to Neverland and have an amazing time fighting pirates and swimming with mermaids. But then they decide to come home so they can grow up and become responsible citizens. Our film begins fifteen years later. Adult Wendy has grown up and has a daughter of her own. But it's 1904 London. As a woman, Wendy has no independence and no rights—she can't even vote. She wishes she'd stayed in Neverland. Consumed with jealousy at the thought that Peter Pan might take her daughter on a new adventure, Wendy waits in the nursery to convince Peter to take her back to Neverland instead.
Why did you want to share this story?
Elise Robertson (ER): As a director, I was fascinated by how the moral of the Peter Pan story got warped when filtered through the experience of its female character. Having tasted the freedom of Neverland, turn-of-the-century London must have been a rude awakening for Wendy in contrast to the boys. Her adult life could never be what theirs would be since she had no real freedom of choice. How did the limited role she found herself in effect her? Did she regret her decision to come back? What were the psychological consequences? How did she feel about her own daughter's prospects growing up in London, with Neverland perhaps still a possibility? As a modern-day woman, exploring Wendy's complicated inner landscape was both surprising and unsettling. But there was also a universality to Wendy's torment—It seemed a cautionary tale against the repression of the human spirit in any form. And the uncomfortable idea that Wendy had helped to create her own cage just added to the complexity.
---
What were the first steps you took to make it happen?
Elise Robertson (ER): I got involved when writer/producer/actress Katherine Sainte Marie brought a scene from Darling, Darling, Wendy into an acting class I was teaching. I loved the script and signed on immediately. Our first step was to hone the script. I really wanted to highlight Wendy's ultimate sacrifice for her daughter, so that required some tweaks to the ending. I knew I wanted Beth Napoli as my cinematographer – she and I have worked together many times and her detailed, sculptural approach to lighting was perfect for this piece. Composer Tom Porter and casting director Susan Deming were also longtime friends/colleagues that I was thrilled to have joined us. We did a search through Mandy.com to find our fab editor Mengfang Yang and incredible production designer Frida R. Oliva. Once we had Frida and Beth, we went to them with the various location options to discuss how we could pull off the look and feel we wanted in each. That was the biggest decision—from there we moved quickly into production. Having a core team made up almost entirely of females was a new experience for me and so beautifully collaborative in terms of the vibe on set and in production meetings.
The visuals seem to play a big part in setting the tone; what can you tell us about that?
ER: Visuals are my jam—it's one of the aspects of directing I love most, having come up through the art department as a model builder and painter. I start any project thinking in terms of color, tone, symbols, and imagery. For a period piece, the location scouting cannot be underestimated – if you're not building it, the architectural details and tonal qualities are the keys to creating the world. We looked at everything from Victorian houses to museums to friends' places, and ultimately landed on my friend Hillary Danner's gorgeous craftsman home right down the street. It was a departure from the stereotypical Peter Pan Victorian nursery, but still, period-accurate given the arts and crafts movement in Britain at the time. Importantly to me, the dark wood, heavy beams, and paned picture windows evoked an oppressive and prison-like tone I loved for our retelling. She was game to let us build our nursery into her living room, complete with flyaway walls, light fixtures, and more.
My other huge obsession was the Peter Pan costume. There was so much precedent in previous films, none of which felt grounded and real enough for me. I had this idea that Peter should be dressed in a ragtag combination of various military uniform pieces he had stolen through the ages. Customer Alina Ivette and I did lots of research on military uniforms through history, and then, knowing this was not a costume we could rent somewhere, started scouring thrift stores for jackets and other pieces that matched the general shapes we'd identified. We were all over LA, texting each other pics of jackets, caps, shirts, military detailing, also feathers, and talismans—trying to think like Peter. Alina did an amazing job of assembling it all together into the final piece, which our actor Ty Shelton then helped to distress and personalize further.
---
Anything you wish you could "do-over" on the project?
ER: Of course, always! I see a few clunky transitions in my shots and moments I would've liked to explore more deeply with the actors. I wish we'd been able to do some exterior shots. I wish we'd had more budget to go further with the FX shots at the end. The green screen footage was actually filmed as a test by me and a few of my young (as in 12-years-old young!) film students at the studio where I teach. We were out of budget for a real shoot, so artist Chris Culp, amazingly, made that footage work. It wasn't as fully realized as would have been ideal, but I am super proud of how well the kids did with the lighting and filming, all things considered.
You're also an actress, so how did you get into filmmaking?
ER: I was a filmmaker first, actually! I studied acting, directing, and fine art at Northwestern University, and resonated most strongly with my classes in the performance studies department, which combined all of these things. So, I guess I've been a multi-hyphenate from the beginning! Storytelling is the connective tissue for me, so whichever medium I am working in, I always start there. As an acting teacher, I have noticed that story analysis is a step that gets skipped a lot by newer actors. I like to make that my main focus. I've found that if I immerse myself in the story homework, the emotions will be there when I need them.
What types of stories are you interested in telling?
ER: I love stories of self-discovery, told through the lens of historical fiction or fantasy. I am very interested in re-examining our history and values systems –retelling the stories of the past with a broader context. One thing I've been thinking about a lot lately is how to open up the classic hero's journey story structure to include the heroine's journey as well. In my historical work, I'd particularly love to explore the lives of people who were left out of the history books I grew up reading.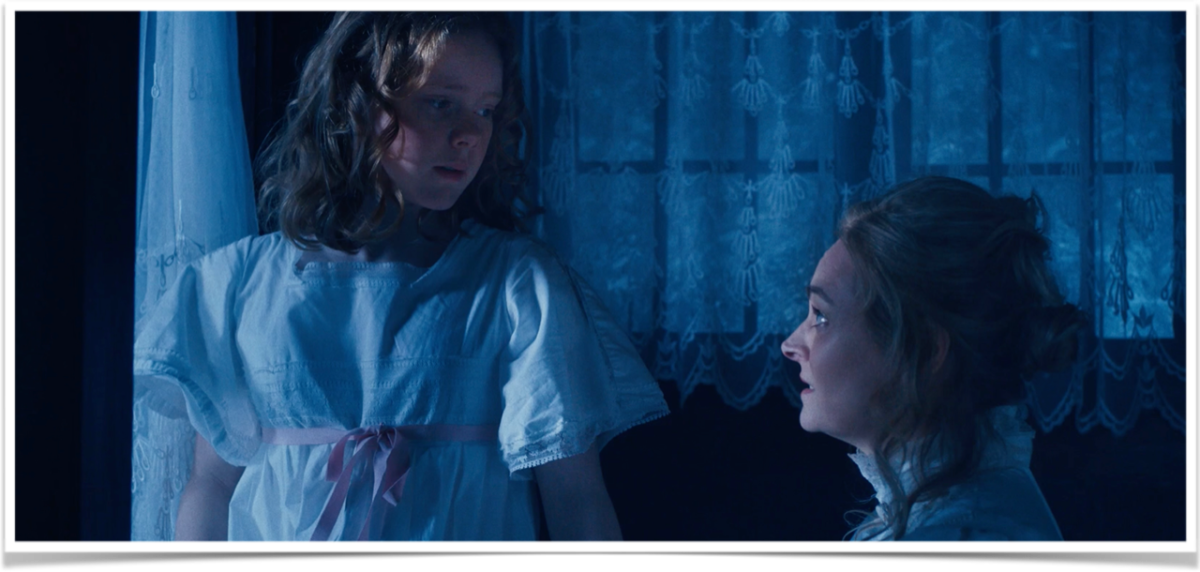 ---
How do you balance creativity and financial restrictions?
ER: Thrift stores, help from friends, unbounded creativity, and understanding what is "enough" to convey a story on film. Most of my films have been period pieces, so I've developed a strategy. I do a lot of research and then choose a few key props and set pieces to focus in on. I make those very detailed and specific, and look for ways to match the rest in broad strokes. It's truly amazing what you can find at thrift stores, given the time and perseverance.
Who is your creative idol and what do you love about their work?
ER: Oh, I have so many!!!! I love what Greta Gerwig did with Little Women – the story within the story and how she rewrote the ending for Jo. And the acting in that piece was so unguarded and honest –that comes not only from excellent actors but from a director invested in finding the truth of scenes and allowing actors to explore. I love a great sweeping historical drama or fantasy wrapped in a complex character study. Shekhar Kapur's Elizabeth with Cate Blanchett in the title role is so evocative and beautifully filmed. Sydney Pollack's Out of Africa, Milos Forman's Amadeus, Spielberg's Schindler's List. In the TV space, Reed Morano's work on A Handmaid's Tale is extraordinary. Also, The Last Kingdom, Poldark, Witcher, The Crown. I love Outlander for its heroine and how she brings a modern perspective to historical time.
What's the best piece of advice you've received as a director?
ER: Veteran tv director Michael Nankin (Battlestar Galactica, Hell on Wheels, Van Helsing) is one of my mentors. He shared with me his favorite quote on directing, from Lawrence of Arabia director David Lean, which I have adopted. "There is always one more thing to do." I love that. Quite simply, you need to think about all of the things, and it is impossible to have ever considered every possibility, every detail. There's always more.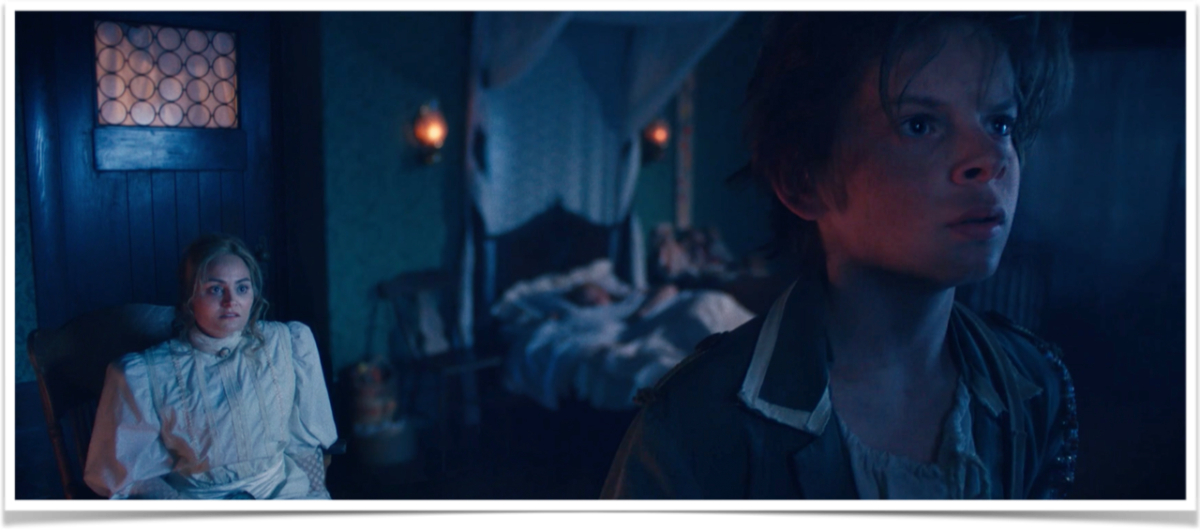 ---
Any tips for others interested in filmmaking?
ER: Be an observer of the world. Listen to yourself too. Observe what affects you in your life and then try to figure out why. Trust your instincts. Go out and shoot still photographs to learn about composition. Listen to music to learn about pacing. Observe the moments when you see the raw truth of people and strive for that in your work instead of perfection. You are looking for a healthy blend of predetermination and surprise. Prep like crazy but be ready to throw it out the window if a better idea comes along, no matter whose idea it is. Remember, your very title implies stewardship, not autocracy. Enjoy the process.
---
Tell us what you think of the interview with Elise Robertson What do you think of it? What ideas did you get? Do you have any suggestions? Or did it help you? Let's have your comments below and/or on Facebook or Instagram! Or join me on Twitter.
Follow Elise Robertson on Social Media
Website
IMDb
LinkedIn
Facebook
Twitter
Instagram
Vimeo