Interviews
Film Colorist Yibin 'AB' Su Shares His Color Expertise With NY Filmmakers

(April 10, 2021) Yibin Su, also known as AB – A Colorist who works at the New York post-production company Gloss, hosted an online workshop to show color grading to his filmmaker peers.
"A new-met friend was telling me that he has problems with matching footage coming from different cameras and he wanted to see how I tackle similar issues. I had always run into the same scenarios and conversations previously when people first find out that I'm a colorist," AB said. "So the idea came to my mind immediately: Why don't I have a public event to help these friends, and everyone else who's interested in, out?"
---
In the past, AB worked on big productions like China's most popular reality show: Back To Field, which has more than 1 billion views, or large commercials for brands like SKII that featured major public figures like Simone Biles. He also enjoys working on promising projects even if it is a low budget. "I believe that good stories need a chance to be told," AB said. "Once, I worked on a small budget documentary and it grew to have the opportunity to collaborate with BBC and our film was even shown on the BBC website."
For the past two years, AB has been invited as a guest speaker at the City College of New York to share his experience of working on color grading. There, he heard many stories about how film students suffer from making movies with low budgets. In addition to the film student circle, there are so many local indie filmmakers that are trying to tell their stories despite the lack of funding. He invited these peers to the event in an effort to help their situation.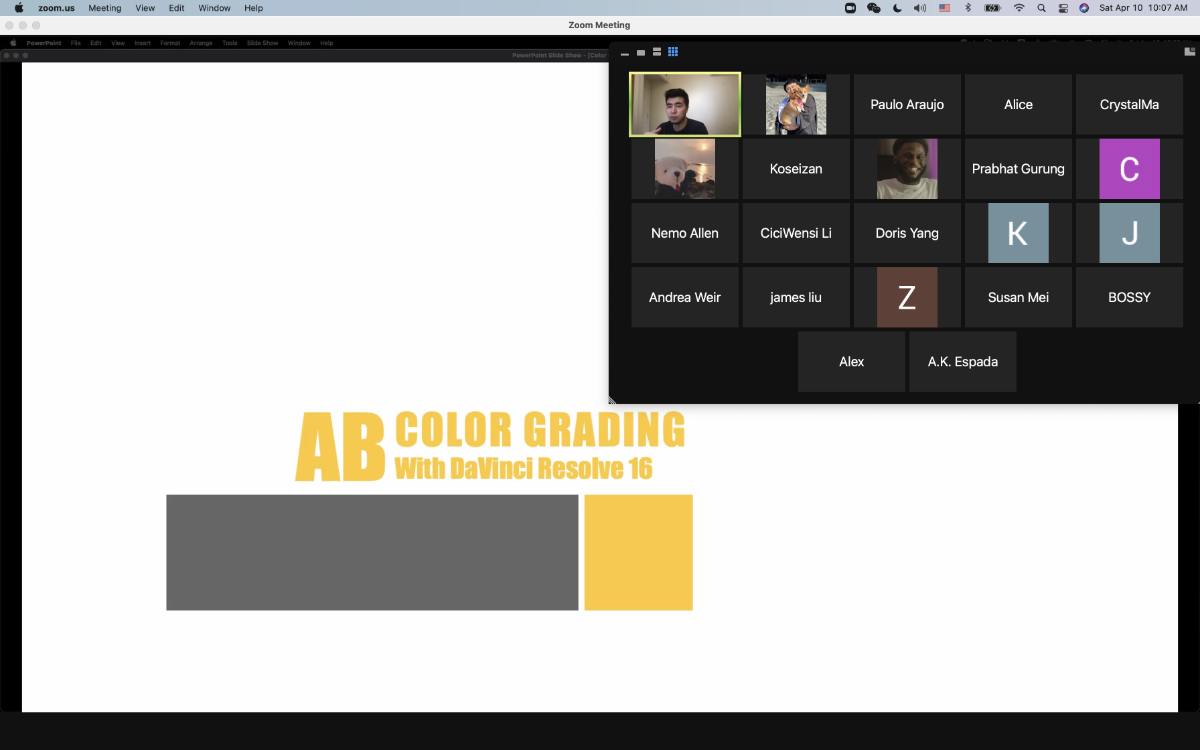 ---
In the online event, AB guided filmmakers through the color basics in the color grading correction program, DaVinci Resolve, as well as his methods of doing color that he obtained from his professional experience working in the industry. Using a movie scene as an example, attendees get to see how AB transforms the appearance and atmosphere of a video dramatically. He showed that there are still many simple low budget things that indie and student filmmakers can do to improve their story to better emphasize their perspective before releasing it to the world.
"Throughout my career, I have been a persevering hard worker and I believe that even the smallest production in the world deserves its right to make it through to its best result. I don't want to see another peer feeling frustrated because they are struggling with the color right before they get to the end of the production. I hope this workshop can help." AB said.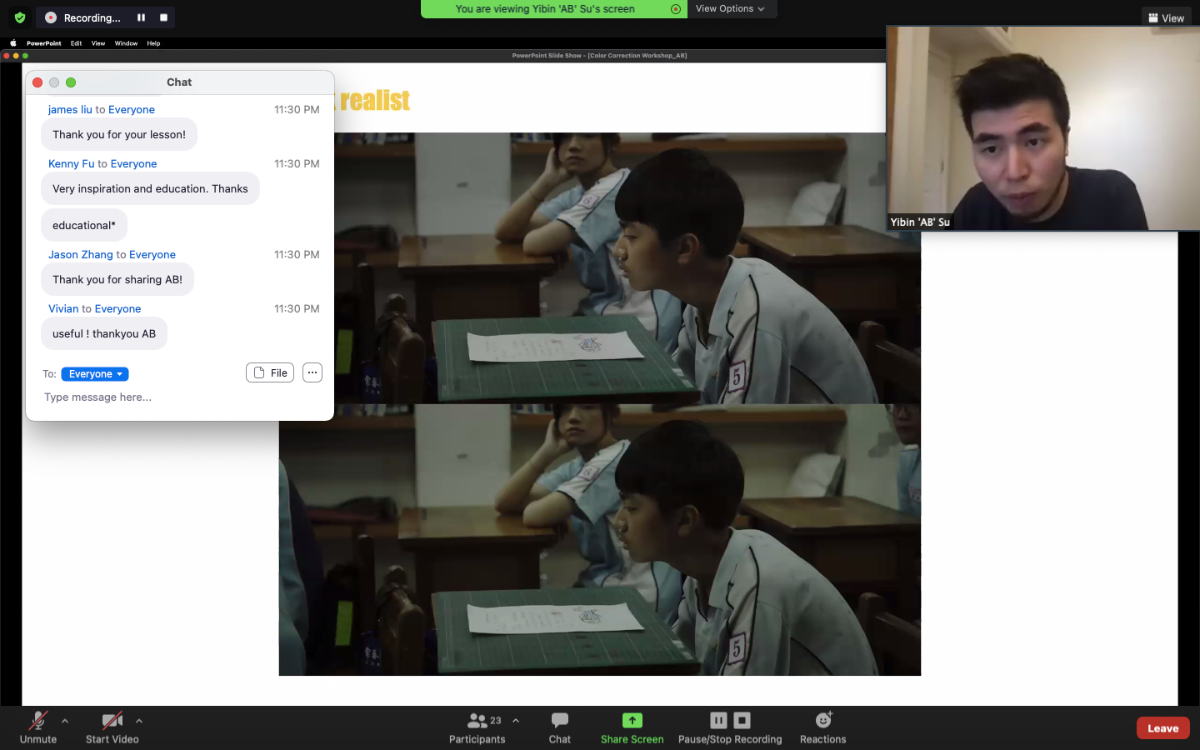 ---
You can look back on the event. or Check out AB's website.
Bio:
YIBIN 'AB' SU, is a cutting-edge colorist with years of on-set production and post-production experience. Prior to entering the film industry in New York City, AB worked both as a professional DIT and colorist for Hunan TV and Zhejiang TV, top-rated TV networks in China, and for Hangzhou D&Q Post Production Co.Ltd, the largest post-production company of China. He's currently working at a time-honored post-production company, Gloss Studio. One of AB's most notable works is "Back To Field", which has garnered more than 1 billion views, and The Hurtful Truth I Never Told My Parents, which was selected and aired on BBC Reel.
---
Tell us what you think of Film Colorist Yibin 'AB' Su Shares His Color Expertise With New York Indie Filmmakers. What are you thinking? What more information do you need? Do you have any suggestions? Or did this help you? Let's have your comments below and/or on Facebook or Instagram! Or join me on Twitter.
Follow AB on Social Media
Website
IMDb
Facebook
Instagram
Vimeo