Interviews
Filmmaker Gigi Burgdorf Time Travels with Same Time Next Week

Video Conferencing has become a lifeline for Businesses around the world this year. But there may be some unexpected side effects when it comes to the concept of time. The new sci-fi comedy short, Same Time Next Week by Gigi Burgdorf uncovers how video conferencing may just be a time machine in itself.
Created by and starring actress Gigi Burgdorf, the film follows a team of co-workers under siege from corporate and desperate to land their latest account. During a series of high-stakes virtual meetings, one team member discovers an option in his video conferencing software settings that delivers the time-traveling help they all need to save their jobs.
Marking her directorial debut, Burgdorf wrote, shot, and edited the film during the pandemic lockdown as part of a 48-hour film competition. It was filmed entirely over video conferencing software with six actors in different locations throughout London. Since premiering at the competition, Same Time Next Week has garnered several awards and nominations, including Best Sci-Fi Short Film from Screen Power Film Festival (London) and Award of Merit for Short Film and for Women Filmmakers at the IndieFEST Film Awards. The film also recently made its U.S. Premiere at the online Los Angeles-based Lady Filmmakers Festival.
Born in America and now splitting her time between London, New York City, and Los Angeles, Burgdorf got her start in Classical Theatre. She earned her BFA from NYU's Tisch School of the Arts, and eventually earned a diploma in Classical Acting from the London Academy of Performing Arts. Pivoting from theatre to the screen more recently, she appeared in the British Independent Film Festival favorite Night Bus, as well as television stints on the BBC, Channel 4, and Investigation Discovery.
---
indieactivity: Briefly explain your new short film "Same Time Next Week"?
Gigi Burgdorf (GB): Same Time Next Week is a bit of comedy sci-fi fun, made during the pandemic but not actually about the pandemic. It was created during lockdown and filmed entirely over video conferencing software in the space of 48 hours. I hope it's not too much of a spoiler to say that it's a time travel romp.
Where did you discover the idea?
Gigi Burgdorf (GB): The story came about because I had signed up for a 48-hour film challenge, where you're given a genre, a character name, a line of dialogue and a prop, and you have 48 hours to craft a film around those. Then the pandemic hit and everyone was in lockdown, so I knew whatever I made would have to be a single character film or be filmed over video conferencing software. I felt pretty deflated when I was assigned the genre of time travel, and I said to my partner, Jon Geraghty, "How can I make a time travel movie over Zoom?" Almost immediately he came up with the main plot points of the story. If it hadn't been for the restrictions of the pandemic, I don't think we would have come up with this particular idea, so it was really a case of necessity being the mother of invention.
What were the first steps you took to make it happen?
GB: The first step was to get the story fleshed out. Jon created the structure of the plot, I came up with some character ideas, and then I contacted a handful of actors that I thought would be good at improvisation. The idea was to improvise the script around some basic plot points, in the style of a Christopher Guest film. But in planning the shoot, it became clear that improv would be challenging with a time travel plot, with all the dangers of creating time paradoxes, and Zoom only allows audio from one person at a time, with a certain amount of delay, meaning that if two people speak at once it could likely ruin the whole take. So, I sat down and wrote a script and planned the shots, and the next morning everyone dialled in for some rehearsals and pretty quickly we started shooting.
Anything you wish you could "do-over" on the project?
GB: I wish we'd had more time to explore improvisation before we moved to shooting. Although there was a script, there are still some bits of the film that are improvised, as I wanted the actors to have a chance to play around with the lines and add some extra dimension to their characters. Some of the off-the-cuff moments are great but others slow the story down, so I would have loved to have had more time to refine some of the dialogue to the point where it was scripted based on improvisation rather than newly invented in the moment. It's definitely made me rethink my approach to improvisation in filmmaking.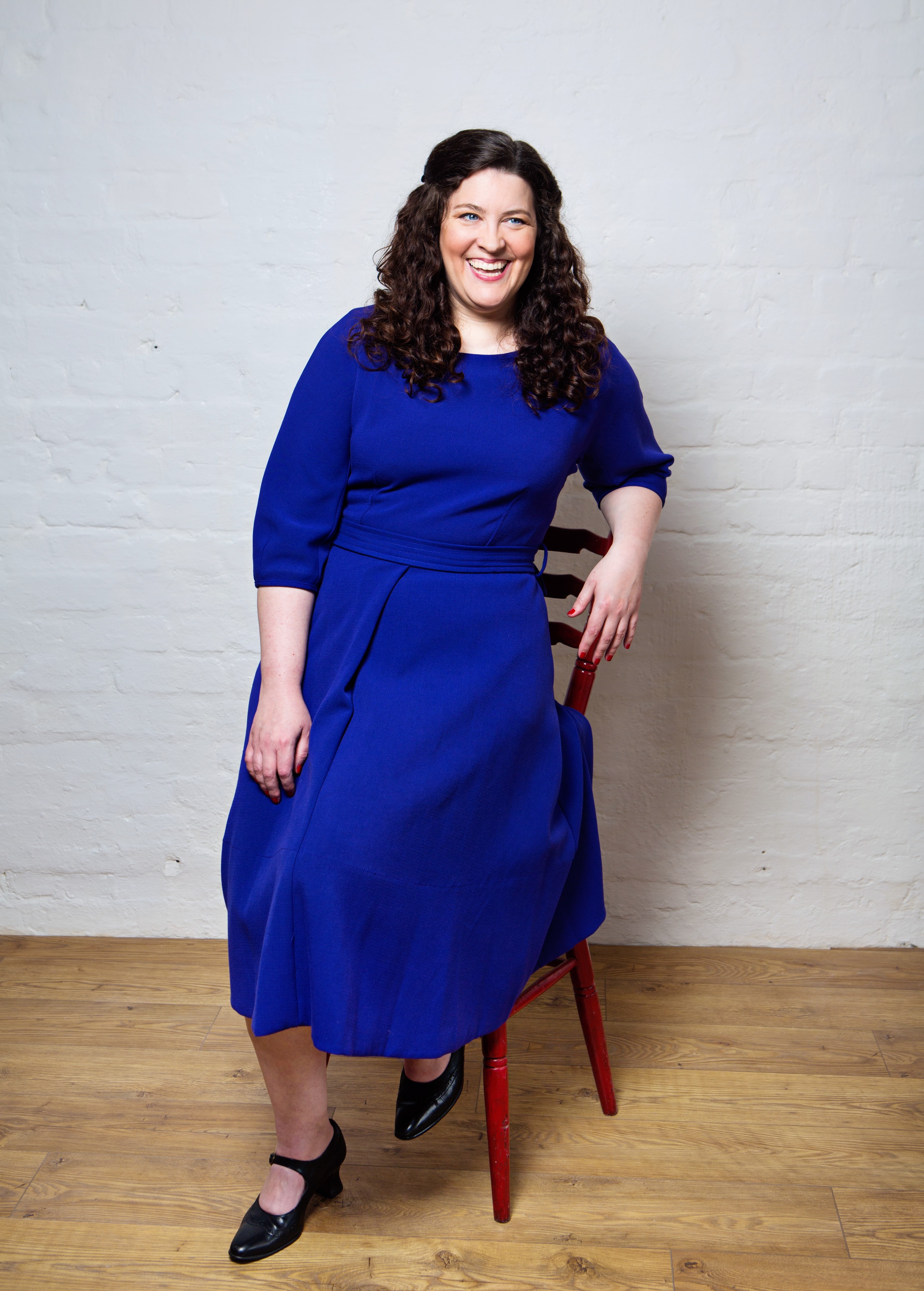 ---
How did you get into the business?
GB: I got into acting pretty young when a friend convinced me to join her at a drama summer camp. It was appealing because I've always been a bit of an "indoor kid". I especially hate hot weather, and the drama camp was held in an air-conditioned theater, which was a lot more attractive than running around a field during a sweaty Baltimore summer. And then I just fell in love with the idea of getting to be other people. Pretty soon after that, I set my sights on NYU's Tisch School of the Arts for college, and things grew from there.
What made you want to create your own projects?
GB: These days actors are always being told to make their own work. It's something I've toyed with for many years, but I always felt like I didn't really have a story to tell and I didn't want to make something just for the sake of making something. I think the reason I finally took the leap was because the pandemic lowered my expectations around budgets and tech specs – I just wanted to have a creative outlet during the lockdown. But through making the film, I realized how much I enjoy the writing process and the experience of directing, and I want to carry on down that road, especially given the positive reaction the film has had.
How do you think being an actor has helped you as a filmmaker?
GB: Being an actor obviously gives you a window into how to communicate with other actors and understand their process. I've also benefited from working with a lot of talented producers and directors over the years, and watching how they do things. So, I was able to use all that to shape how I wanted to manage things on set, even though we didn't have a physical set in the traditional sense.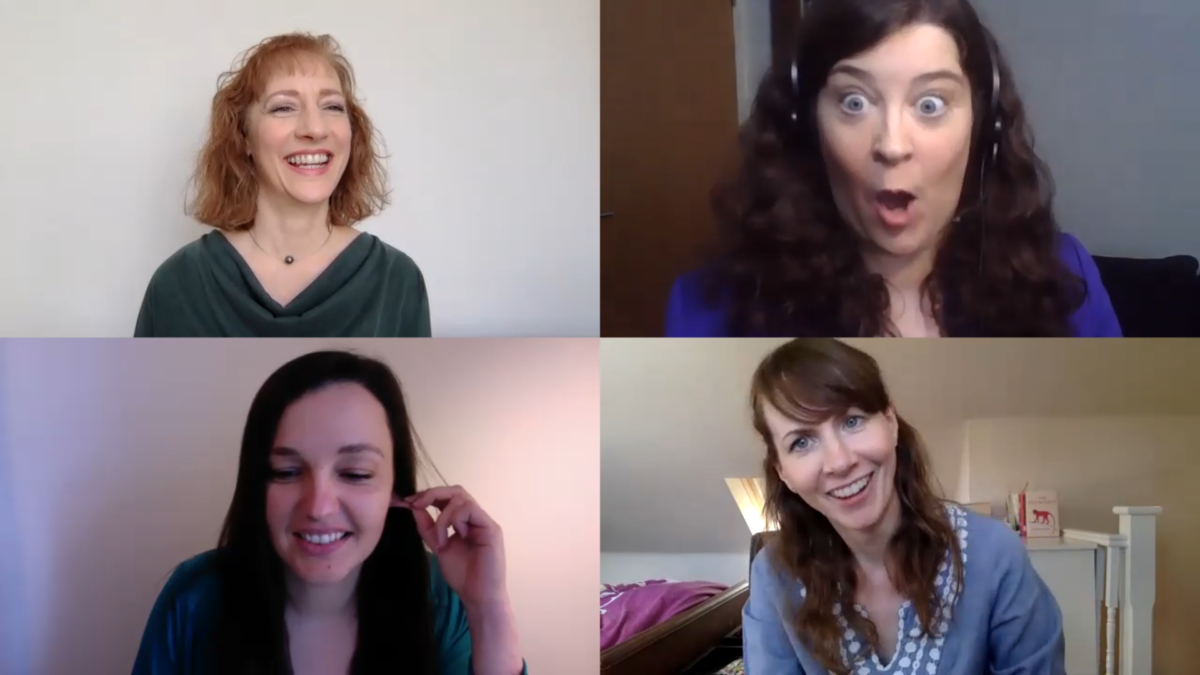 ---
How do you balance both acting and creating?
GB: It's a tricky dance. I think the danger when an actor moves into creating is that they might end up just making a vanity project to show themselves off, without an interesting story or any reason to keep the audience engaged. But I found that being in charge of an entire project made me more focused on serving the story as a whole, so my acting became secondary. When we were shooting, I was intent on getting the scenes right in terms of how they fit into the overall story, rather than worrying about my own performance. But it was a pretty exhausting process, and I learned that there's a reason that the best films are usually made by a whole team of people.
Any tips for others looking to create their own projects?
GB: It sounds trite, but I'd say just go for it and get started. Start making stuff and you'll very quickly learn a lot about what works, what you enjoy, and what you're good at, and also what you dislike and where you need help from other people. Sometimes having a lot of restrictions can drive you to think more creatively than if you had a huge budget and a big team behind you, so embrace that and start small. But just get started.
Who is your creative idol and what do you love about their work?
GB: I'm a big fan of Taika Waititi's work. His stories are simple but unique and they often combine both comedy and drama, so his films are funny but also moving. His projects have a really natural acting style, which to me is a lot funnier than big slapstick comedy. He seems to straddle the worlds of writing, acting, and directing really easily, and by all accounts, he creates a great atmosphere on set.
Watch Same Time Next Week by Gigi Burgdorf
---
What types of stories are you interested in telling next?
GB: Next up, I'd like to explore something on a slightly larger scale, filmed in a more traditional way. At the moment, I'm really interested in comedic stories but with sympathetic characters, you can really root for. I've discovered that I'm more comfortable writing dialogue than coming up with the overall story arc, so I'm working with another writer to develop a couple of ideas that will likely become short films. Keeping things small and simple is what worked with 'Same Time Next Week' so I want to try to maintain some of those elements but on a slightly larger scale, rather than jumping into a story with epic proportions.
---
Tell us what you think of the interview with Gigi Burgdorf What do you think of it? What ideas did you get? Do you have any suggestions? Or did it help you? Let's have your comments below and/or on Facebook or Instagram! Or join me on Twitter.
Follow Gigi Burgdorf on Social Media
Website
IMDb
LinkedIn
Twitter
Instagram