Interviews
Meet Jack Mulcahy Veteran Actor Who Plays 'Charlie Doyle' in Girl Boxer

Jack Mulcahy was born and raised in New York City, surrounded by incredibly creative people. The first time he saw West Side Story (6 years old) in a movie theatre he knew, right then, that was what he was going to do. Having skipped 3rd and 5th Grade, Jack graduated from the prestigious Stuyvesant High School at 16. And he started his first Rock & Roll band shortly thereafter. Jack has been a member of SAG-AFTRA since 1982 and he is on the Board of Directors at SAG-AFTRA. Jack Mulcahy has well over 100 film, TV, and theatre credits to his name.
What acting technique do you use?
Jack Mulcahy (JM): A combination of Meisner (sense memory) and Stanislavsky (what if I were, what might I do?)
How did you get connected to the project? Did you have to audition?
JM: The Director, Lauren McCann, and I were cast members in another film. She liked my work on that and felt I would be perfect for the role of Charlie Doyle in GIRL BOXER. She offered, I accepted. I cannot say if I would have gotten the part or not, but that point has been rendered moot, no?
---
How did you prepare for such a role given the demands of the project?
JM: There were no issues with climate, terrain, or weather. I already knew who the character was from observing not only real-life characters such as Charlie but portrayals of his ilk in film and television.
As one of the cast on the project, how did this 'choice' work for you?
JM: Perfectly.
How do you create the character from a script into a person?
JM: Charlie Doyle is a sinister character. Checkered past, and strong convictions of how things are and how they must be. My mindset was to remain calm with an undertone of menace that could show itself at any moment.
What part of the story challenged you when you read it? What drove you to get on the project?
JM: Charlie is a dominant character in the film; however, he does not have a lot of dialogue, per se. The challenge with that as an actor is you do not have the benefit of the spoken word. Most of my performance relied on the presence and intimidating physicality.
Explain one creative choice you took at the onset of this production?
JM: Quiet intensity, giving the impression that Charlie was, and still is, an extremely dangerous man.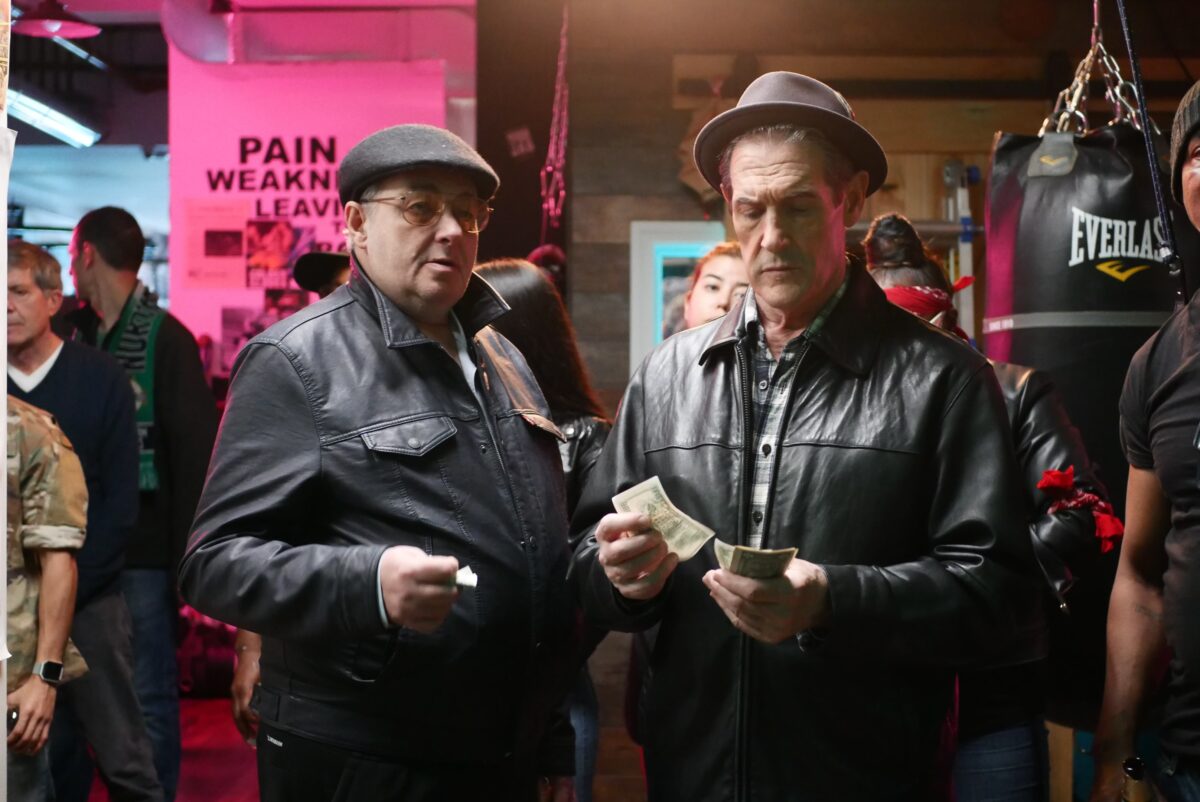 ---
You're not new to indie films. What do you enjoy about the work that keeps you working?
JM: The process. I love seeing projects from the ground up. Any idea that germinates and then blossoms into art gives me all the feels. I remember sitting with Ed Burns in a bar, drinking and shooting darts and talking about a story of three Irish American brothers and their issues with marriage, fidelity, and religion. Two years later, this film we made for $15,000 won Best Picture at Sundance. A little indie called The Brothers McMullen. I am living proof that success does happen for those who persevere.
Give an example of a direction you received from the director during the production?
JM: As I recall, there weren't that many notes. That's another one of Lauren's strong points: she knows what she wants out of a character. And when she sees it, we move on.
How did you collaborate with your cast members from scene to scene?
JM: By running lines. Then running lines in front of the director for any notes. Then running lines for the director and the DP. Then running lines again…
As the main cast of the film, describe the feeling of responsibility that you shouldered. Where you scared? Or did it fire you up?
JM: 'Scared' is a terrible word. 'Excited' is better. Even the most experienced actors get butterflies, but that is because we want to do our best. We have been given an extremely specific job to do, a task we are well-trained to do, and when it comes time to shine, we give it our best. That is our responsibility. That, and being a good teammate. So, yeah … excited. Never scared.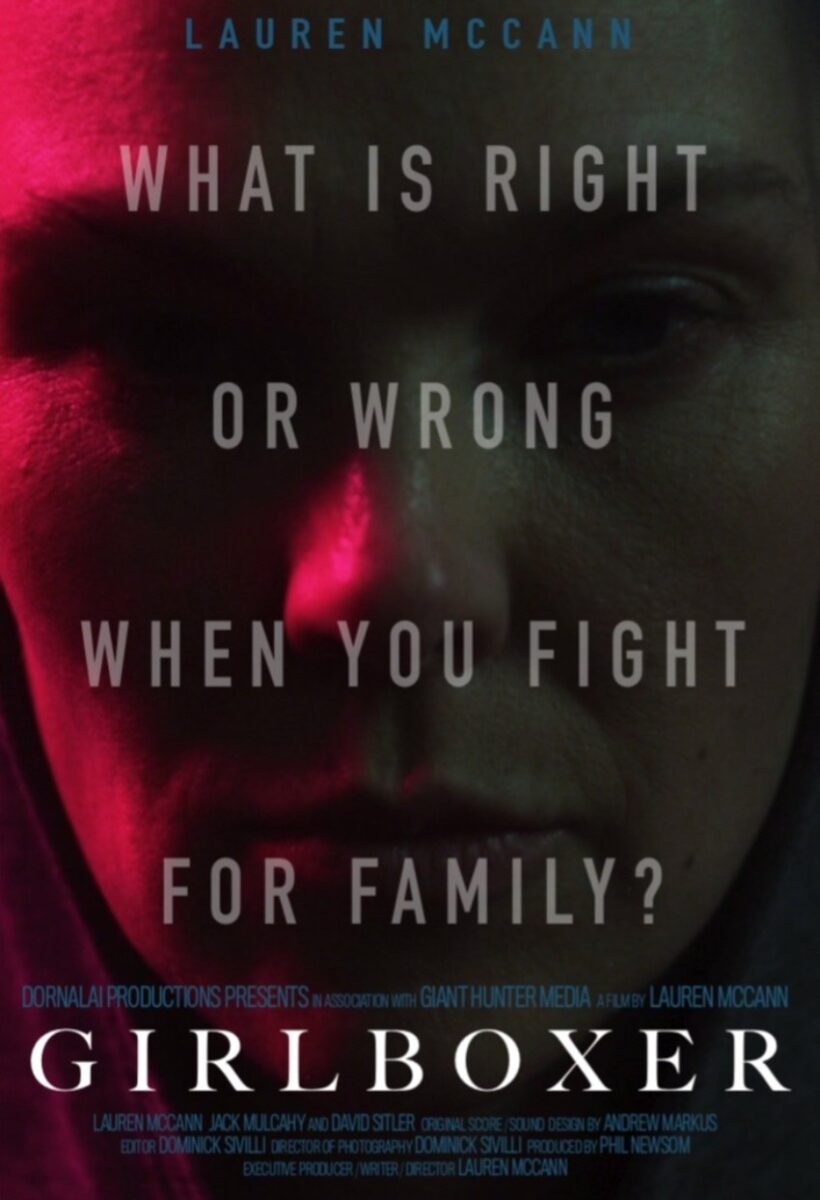 ---
What did you take away from the film production?
JM: A strong sense of community and gratitude for the work; for the newly found creative people in my life.
What do you like most about the director and his/her collaboration with his/her team?
JM: Many things. First and foremost, she is a wonderful human being. She also chose wisely her cast and crew, making sure that we were all on the same page, all decent human beings, working towards the common goal of making the best film possible.
What is next for you?
JM: Too many to count, but I will be producing three major motion pictures over the next two years (each one in the $30M range), with substantial roles in each of them.
What advice do you give actors regarding what you learned on the project?
JM: Be a citizen. Feel the awesome sense of being an integral part of a collective. Oh, and listen to your scene partner. It takes the focus off you.
---
Tell us what you think of the interview with Jack Mulcahy. What do you think of it? What ideas did you get? Do you have any suggestions? Or did it help you? Let's have your comments below and/or on Facebook or Instagram! Or join me on Twitter.
Follow Jack Mulcahy on Social Media
Website
IMDb
Sag-Aftra
Twitter