Interviews
Meet Jennifer Penner German-Russian Actress killing it in Los Angeles

Jennifer Penner is a German/Russian actress based in Los Angeles. Living an ordinary life in a small town near Frankfurt, Germany didn't make her happy any longer. She wanted to be more than just an office worker. After long planning and preparation, she decided to follow her dream and become an actor! And where is a better place to reach this goal than Hollywood?
indieactivity: What acting technique do you use?
Jennifer Penner (JP): I think a combination of the Meisner technique and method acting is what I am working with right now. Those are the first techniques I learned and I fell in love. But I want to study more techniques and combine a little bit of everything to create the ultimate JP Performance.
You are an experienced actor, how much work: creativity, energy or focus do you put into your scenes?
Jennifer Penner (JP): You have to give 100% for every single scene! Make strong choices, read "between the lines" and try to understand the character, the story, the message. Every character has a mask, an unfulfilled need, and the tragic flaw that you need to figure out in order to give the character a soul.
---
You have worked on popular shows, and films, how has each show impacted your work as an actor and your career?
JP: It fascinates me to watch other artists and the crew on set. You can learn so much when you just sit down for a moment and absorb the teamwork that is behind each project. What I know is: You work hard, you have good and bad days and that is okay. YOU ARE ENOUGH. What matters is to be a good human being and a team player! Nobody wants to work with negative, complaining people.
How does the work you do on one show, compared to another?
JP: I personally like it to work on a set where the locations are as detailed and "real" as possible. The less green screen, the better. It just gives me so much more to work with and to really be in the moment with my acting partner. If I have one project with a much more green screen and no scene partner, of course, I have to prepare differently. I have to create the emotions in my head, with my memories and life experience.
Let's take "Sick of being honest". How did you prepare for such a role: the cast, the physicality the terrain, the climate, weather, and the demands of the project?
JP: I booked the lead in the music video "Sick of being honest" by Milkblood and we were shooting one day in the Joshua Tree National Park. The scene took place in winter but we were shooting during the summer. I had thick clothes on and had to run through the desert over and over again by 90 degrees. It was a challenge but I enjoyed every moment of it!
I rehearsed at home my scary/afraid emotions because my character was hunted by aliens. I brought up all my scary moments in life (especially childhood memories) and went through them over and over again in my head. Of course, the aliens were added later in post-production, so I had to be convincing with nothing around me to work with.
Jennifer Penner stars as Katya in Mike Diva's MILKBLOOD – Sick of Being Honest starring
---
As one of the cast on the project, how did this 'choice' work for you?
JP: It worked amazing, I pulled the right memories out exactly when I needed them and Director Mike Diva, gave me great feedback back as well. Everyone is so happy with how the video turned out.
How do you create the character from a script into a person?
JP: I look for similarities between the character and myself. I try to connect it to my own life experience and how I felt in similar situations. I like to think about it as a parallel world. J.K. Rowling created a whole world like that and no matter what question you have, there is always an answer and an explanation for everything. This is what you have to do with your character in her/his world, answer any question the character could have, and open this world to yourself.
What part of the story challenges you when you read a screenplay? What drives you to get on any project?
JP: Honestly, the challenge for myself as an actor. When I read the script and see that the character is very complex, broken, or hard to understand for me.. that is what gets me excited! I want to deal with the characters' problems, find similarities, and live through something that I never experienced before myself.
Explain a creative choice you took on the set of a recent production?
JP: For a comedy skit project the director wanted me to be "not the classy lady" comedy type. So I decided to look like a lady, BUT behave like a tipsy dude with no manners. It was great and they liked it a lot.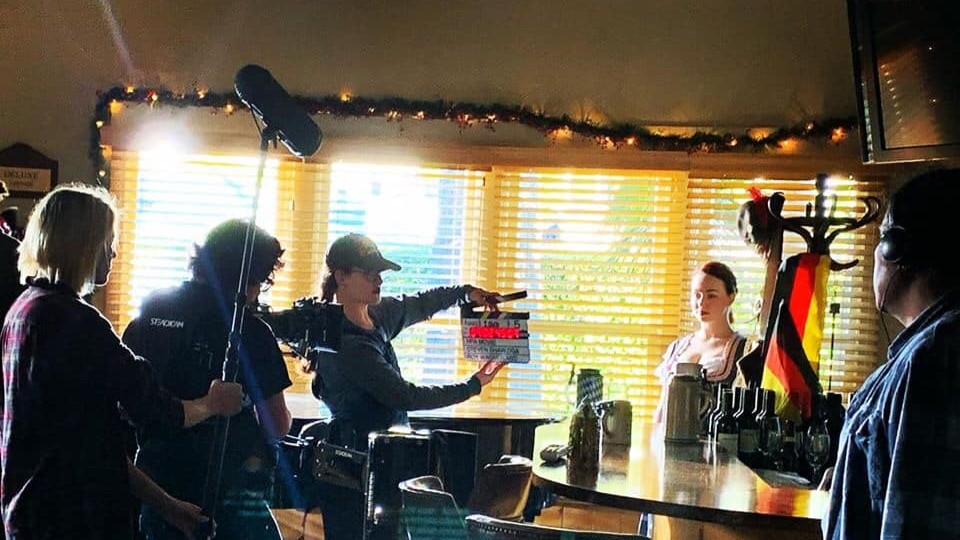 ---
You're not new to show business, TV, or indie films. What do you enjoy about this work that keeps you going?
JP: I love it to be creative every day and have the chance to work with amazing, talented people and bring out stories that inspire. Being able to play different characters and entertain people is what I want to do in my life.
Give an example of a good direction you received from the director during the production?
JP: The director told me (right before the scene) to go outside the studio and run around the block, do 20 jumping jacks and jump around like a gorilla to get my adrenalin going. It was amazing! I was running around like a crazy person and with that excitement, the scene turned out so good.
How do you prefer to collaborate with cast members from scene to scene?
JP: I appreciate prepared, positive, and strong cast members. I want to get inspired by their work and see the challenge to get better myself. I love to work with artists who are more experienced than I am, I can learn so much from them and add it to my toolbox.
As the main cast of the film, describe the feeling of responsibility that you shouldered. Where you scared? Or did it fire you up? What scenes were difficult to shoot?
JP: I was of course scared because I understood the importance of my part as the lead. The scene is built around me and if I can't deliver.. it would be the most horrible thing. But as I got on set and in front of the camera, it excited me! I knew I can do it, I knew I have the talent and skills to do it right! And I did it. It was so much fun.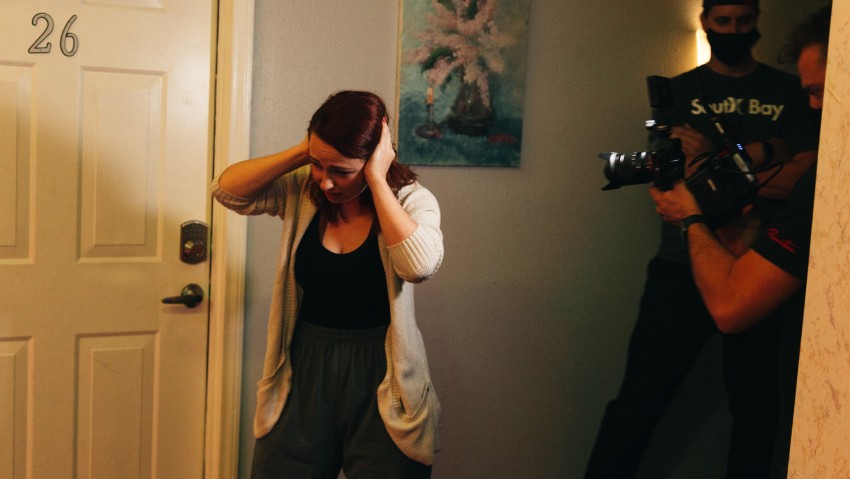 ---
What did you take away from that film production?
JP: The key to a successful project is: a positive, motivated team in front and behind the camera. You have to be professional, but also enjoy the time on set. We're all artists, we create stories and make people happy with our work. I am very thankful to be able to do that.
What do you like most about directors and his/her collaboration with his/her team?
JP: I love to see the positive energy between each and everyone on set. I've seen fun and excitement on set, simply because everyone understood the project and was passionate about it. It's amazing to work with kind, creative and positive people.
What is next for you?
JP: My next project is a murder mystery web series. This will be my first lead role as a villain, I am so excited to create a totally new character and open up my dark side for the story. Let's see how I can handle that and deliver a great performance.
What advice do you give actors regarding what you learned on the project?
JP: Always be kind. Be the best version of yourself, not only on set but every day. If you do good, good will always return back to you.
Acting Clip COMEDY – Crazy Photographer
---
Tell us what you think of the interview with Jennifer Penner. What do you think of it? What ideas did you get? Do you have any suggestions? Or did it help you? Let's have your comments below and/or on Facebook or Instagram! Or join me on Twitter.
Follow Jennifer Penner on Social Media
Website
IMDb
Facebook
Instagram
YouTube
LinkedIn