Interviews
Meet Nerida Bronwen; Our Rising Australian Star Actress Based in LA

indieactivity: What has changed since our last Interview?
Nerida Bronwen: Let's see, the last time we spoke, I had only just moved over to LA, 600 bottles of wine was still a web series, and had just gotten into LA Webfest. I was living in an old Hollywood-style studio apartment in the same building as Mae West, Clark Gable and Ava Gardner had lived in! I had no representation in LA at all, but very happy to be there!
3.5 years later, I'm well and truly settled and I love living in Los Angeles. I shot my first US Indie feature (not yet released), booked films, commercials, music videos, and am now represented across the board! Including just landing with a great new manager at the end of 2020. Shortly before that, I found out 600 bottles of Wine were going to be on Netflix! This, after being picked up by Channel 10 Peach and multiple other platforms around the world.
Oh! And I got an adorable little pup named Zelda!
---
Tell us about what's improved in your career?
Nerida Bronwen (NB): I feel pretty blessed to say; (pandemic aside) I've been kinda living my dream. I've obviously got more goals to achieve, many things I'm yet to do, but making the move over here and to be living overseas and continuing to build the career I want is exactly what I want to be doing with my life. I'm getting to act in some really cool projects with people who are equally passionate and dedicated.
How has your acting improved?
Nerida Bronwen (NB): I still live by the idea that acting is definitely a craft that must be practiced consistently. Whether it's in a class, stage, or set. I've gotten to learn from some wonderful coaches and directors. Like I said in the last question, continued growth in trusting myself and my abilities has made a big difference for me in my work, and hopefully, it shows!
A new skill I've been honing for over a year now; is voice-over acting! I got myself set up to work as a voice-over actor, something I'd been wanting to pursue for a while. In fact, a dream of mine is to someday voice an animated character in a film or series…or game (they're really fun)! I was blessed to have a great voice agent going into the pandemic, and with the help of my music producer bf, got set up with a recording booth in our home studio. I mostly do American or British accents, but I do get the occasional Aussie character. I'm still working with my dialect/voice coach, Rob Hahn. And as I write this interview, I just got a VO audition for a Whiskey commercial!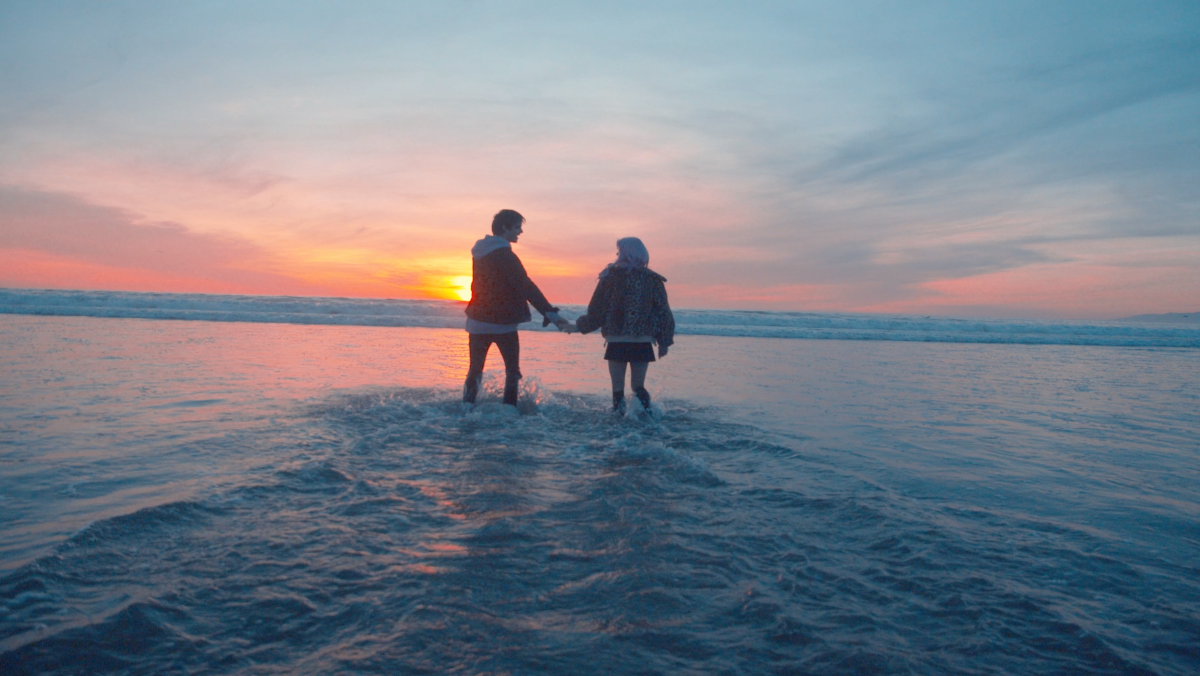 ---
You are an experienced actor, how much work: creativity, energy or focus do you put into your scenes?
Nerida Bronwen (NB): A lot. I think being prepared is incredibly important. A project is bigger than just you. And to succeed there hopefully needs to be a high level of dedication and commitment from all the people involved. It's a wonderful experience when you trust your fellow cast, the crew, the writing, and the vision. So having said this, being as specific as possible in your character work, and being well prepared prior to being on set so then you get to play!
I recently worked on a music video and it was a really successful shoot and a great time on set too. I spoke with the producer once the project was complete, and he said it worked so well because everyone involved really loved it and put so much energy and passion into it. We were shooting on the beach at sunset, in the water, and had a very small time window to capture certain scenes, so being focused and prepared to just "dive in" was so important!
---
"600 Bottles of wine is currently streaming on Netflix (ANZ)"
---
You have worked on shows like '600 Bottles of Wine' and Crime Series 'Deadly Women'. How have different productions impacted you as an actor?  
Nerida Bronwen (NB): I've learned something new on every set or production I've ever worked on. And each different set has surely influenced the actor I am today. I think every time I get cast in something I learn more about myself and more about how I'm perceived by people and the types of character I should explore.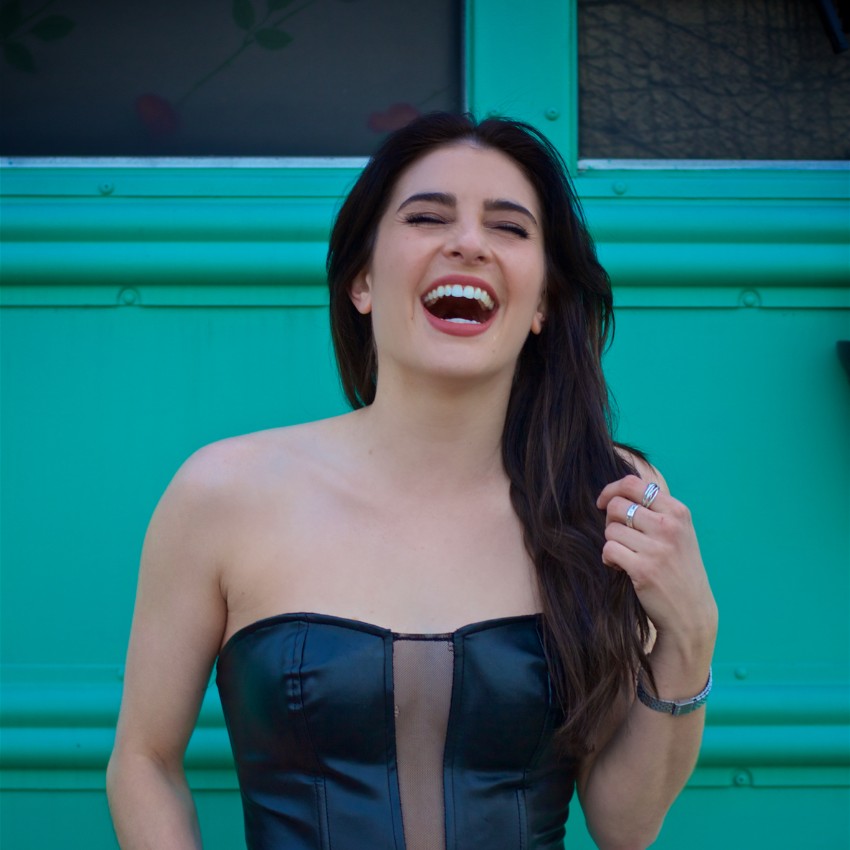 ---
I'm proud of the many different experiences I've had working on different genres, and types of productions. I've played a fairly vast array of characters. Something I've learned time and time again is the first steps are always very similar no matter what you're working on. Approach your character and the writing with an open mind and heart.
What have been some particularly memorable experiences you've had on set?
Nerida Bronwen (NB): I've played a murder victim a bunch of times. I've been held up a gunpoint, bludgeoned to death (twice), bagged and strangled, as mentioned above, I've worked on a couple of crime TV shows, and a really cool short film series back in Australia!
But a recent memorable experience I've had that taught me a lot was working with a baby. It was such a wonderful experience and a great reminder that you can never get complacent in your work. You must always be present, listen, and be prepared and open to receive whatever 'gifts' you might be handed at any moment. The film; named 'Corn' is yet to be released and has been delayed due to COVID-19.
How do you get into Character?
NB: I like to think of it as a bit of a layering process. I start with myself and how I am feeling. What is my headspace and can it serve me? Making sure I have the time and the space for this is also essential. I never underestimate the power of a voice and body warm-up as I'm marinating in the thoughts, feelings, vulnerabilities, world and intentions of my character.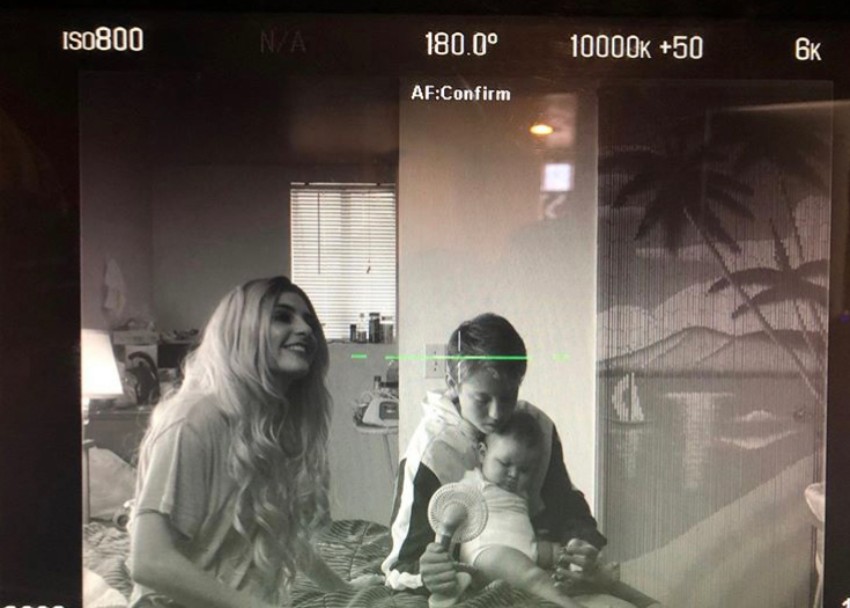 ---
Part of my process is somewhat different every time based on what I'm working on and with who. I like to be able to jump into an exercise with a fellow actor or have a conversation with my director. I like to be open and ready to receive those opportunities. Recently I had an experience on set where my scene partner asked to run an exercise with me right before we went in to shoot and it really helped us tap into another layer of our characters.
Tell us about your new exciting projects?
NB: Something I'm really excited about is an online series I've been cast in as a lead! It's a really cool and interesting concept, and I can't wait to be a part of it and to share it with everyone! I'm playing a really awesome headstrong female character too, and the subject matter is not presented enough in Film and television, so I feel very honoured to be taking on this role! I also have a couple of projects yet to be released due to the pandemic, so that's something else to look forward to!
How was making the move over to LA and adjusting to life in Hollywood?
NB: It was not easy at first. No matter how much time I'd previously spent in LA, the culture shock was still very real. Being away from everything you know, all your comforts, and of course closest family and friends; I've definitely called my Mum in tears and told her "I'm flying home tomorrow", more than once. But I'm very glad I stuck it out because once I found my footing, it's been the most rewarding experience and I absolutely love living here.
Adjusting to the industry also had its challenges. I had already built a small network of friends and contacts over here which very quickly grew the more I got settled and put myself out there. I've made so many close friends who were essential in supporting me as I got re-established. I'm still figuring it all out, to be honest, but that's part of the journey I think.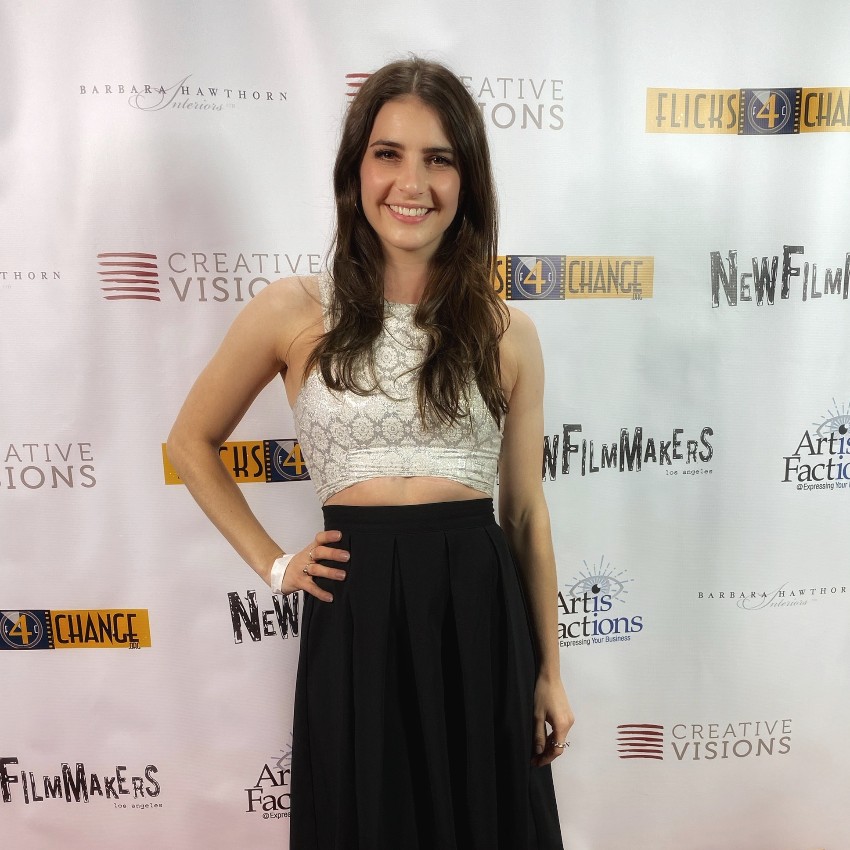 ---
How has it been over there for you during the pandemic?
NB: It's been a little challenging for all the obvious reasons, but being away from my family has been the hardest part. Having said that, I'm not finished here! I plan to stay here and I've been blessed enough to still be booking work, safely of course.
Many productions that are still able to go ahead are under very strict precautions, with testing and isolating for the duration of shoots, and the requirement of masks and proper sanitizing. But Hollywood has definitely been hit hard. Probably most notably because of the closure of cinemas and therefore the box office, everything has gone to streaming platforms, and some are wondering if it'll ever go back. Going to the cinema or theatre are definitely two of the things I miss the most during this time. I do think Hollywood is pretty resilient. It'll be interesting to see how it evolves in the coming years in the wake of the pandemic.
---
Tell us what you think of the interview with Nerida Bronwen. What do you think of it? What ideas did you get? Do you have any suggestions? Or did it help you? Let's have your comments below and/or on Facebook or Instagram! Or join me on Twitter.
Follow Nerida Bronwen on Social Media
Website
IMDb
Facebook
Twitter
Instagram
YouTube
StarNow