Interviews
Meet Patricia Torres, US Public Relations & Marketing Professional

Patricia Torres hails from Costa Rica, where she had a memorable and happy childhood. These remarkable times were filled with dreams; she had been the big dreamer. After she touched down in California, Patricia quickly adapted to life in her new country, yet leaving everyone behind was tough for the 9-year-old. Patricia enjoys talking to people, helping others, and being useful and resourceful. Generally, Patricia thrives under pressure, loves organizing, being creative, and/or making new ideas. These qualities remain the basis for her choice of Public Relations and Marketing.
Although Patricia Torres studied Marketing and Management in College. She turned Medical Assistant because of her deep empathy for people, and her ability for helping others. Working in the medical field for 10 years opened doors for Patricia Torres, who learned so much and grew professionally, and longed to be more.
Why PR? Why not advertising? Was there a passion for your choice or was it strategic? How has it paid off today?! Why persist?
Patricia Torres (PT): Working with Bobby Dee and all the artists we managed guided me to do Entertainment PR. I love music and grew up listening to the artist we work with so it was the right time and decision. Today it has paid off. I have built so many contacts, experience, and a good reputation. I like to continue doing PR because I'm passionate about it. I love building and seeing the final result.
You witnessed traditional and measured/quantifiable PR and incursion of Social Media in PR and modern audience engagement. How did you scale-up or scale-through?
Patricia Torres (PT): Oh my God so much easier! Social media has opened many doors for businesses and artists are a whole new world. So many Publicists and companies are still learning to utilize the benefits of it, some even refuse to understand it. Social media has helped my clients tremendously. All they have to do is use their platform to promote their new single, new product and connect with people.
---
Your work spans creatives in the US. Any reason why that client-sphere worked? Was it strategy, luck, or just work?!
PT: Yes, most of the artists we plan concerts with are based in Los Angeles and other states in the US. It is easier to communicate with them by phone, text, and email. Is a blessing when they are local time difference can be tough to book them for interviews. At Bobby Dee Presents and Uncle Snoops Army I have an amazing media team and marketing team without them a lot of work would not be done.
Aside from working with Bobby Dee and Uncle Snoops Army, I have an independent PR business with Barbara Sanchez who is an amazing partner, businesswoman and she is so smart. We work well as a team and we are expanding with clients in other countries.
What was your earliest experience working PR in Hollywood?! Describe your work schedule at this early period?
PT: I remembered I had to organize a red carpet event and also the stage production. It was crazy, but working with concerts I remembered all and just did it. I wished I had a mentor, I didn't when I started. I'm a quick learner and I pick up on things pretty fast. It wasn't until later on I met a couple of publicists and I started learning from them and collaborating.
So, you set up a PR Business? Now it is a Big Deal! How did you build the network of media outlets, team-players, and collaborators to deliver measurable results for clients?
PT: Honestly working for Snoop Dogg is a dream come true. Doing a press conference for his album "I Wanna Thank Me" after many years of him not releasing an album was the big deal, the bigger project out of the gate.
Since I have a relationship with many venues I build a lot of media contacts for when they want to come and cover an event or interview talent. I give them the respect they deserve and I get that respect back. Having those connections help with delivering results to the client when it comes to exposure.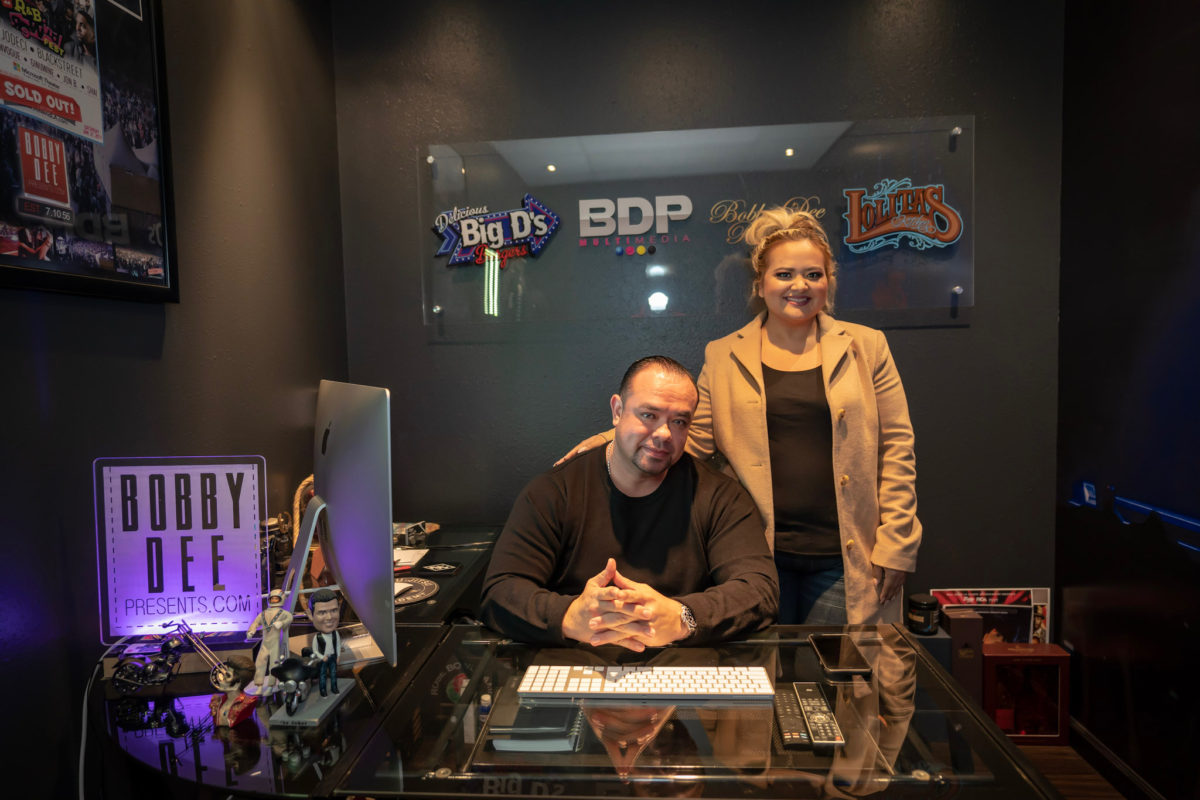 ---
During a film project: marketing, production launch, box office results, how early do you get in on a project? When do you assert your influence on the project?
PT: The earlier the better depends if we have to do talent confirmations and we are trying for everyone to RSVP on time. A month in advance, the latest two weeks.
You have donned several hats on film projects, what did it take you to put out all these qualities to get the PR done?
PT: A lot of organizations, I learned to divide time properly. Every time I start a project I have a vision from the beginning to the end and just how I pictured it in my head that's how it happens. So far manifesting that vision has not failed me. Being calm and confident always helps and of course enjoying what I do.
Where do you think your strengths lie as a person: Human Relations, Public Relations, Marketing and or advertising?
PT: For me the best strengths are being honest, multitasking and being creative. Having those three qualities have got me far and motivated me to start each project.
What social activist groups association's do you belong? Intimate us about the programs you are working?
PT: I recently participated with Fifty150 Brand and George Lopez to advocate for the Farm Workers in Oxnard California. The UFW Foundation is amazing; they empower the community to ensure human dignity.
How important is PR and marketing on your personal projects? Do you think a project: PR, Social Activism, can make a dent on an audience without it? What other options do you work with to get the word out?
PT: Marketing is everything. It is so important to come out with a logo, name, a plan for the artist, graphips, etc all depends on the project. You need it. There is no way to go without it. Other ways to get the word out is by using social media Instagram, Facebook, Twitter, Snapchat, YouTube, or the old school way with flyers.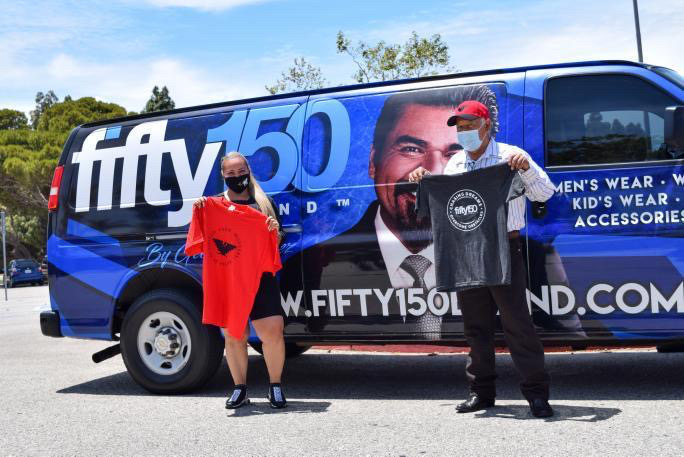 ---
Tell us about other initiative or efforts or projects – and how these is giving you fulfilment?
PT: I'm currently working in building other brands like Fresh Organix, Bam Glam Beauty, Chamoy Queen and others. I love doing brand developing and helping companies guide them to the right track. Is so fulfilling seeing them grow and being part of their success.
What else have you got in the works?
PT: I'm currently working with Barbara Sanchez in getting R&B singer Keith Sweat his Hollywood Star, way overdue. Also booking talent for tv shows and radio even though right now is all virtual. Bobby Dee Presents is trying to keep music alive during these difficult times so we are working on virtual concerts and I also created an Instagram show call "Top 5", where each and every Sunday artist we have worked it go live on Bobby Dee Presents IG with our host Jay Valentino and get an interview and talk about their top 5 songs.
---
Tell us what you think of the interview with Patricia Torres. What do you think of it? What ideas did you get? Do you have any suggestions? Or did it help you? Let's have your comments below and/or on Facebook or Instagram! Or join me on Twitter @oladapobamidele