Interviews
Meet Phil Newsom NYC Film Producer for Girl Boxer by Lauren McCann

First of all, thank you very much for taking the time to hear from us. My name is Phil Newsom, I'm an indie film producer based in New York City and a producer on Girl Boxer, a wonderful gritty story, written and directed by the amazingly talented, Lauren McCann. 
Speaking of Lauren, she'll also be answering several of these questions, as she is the mastermind and creative force behind Girl Boxer, not to mention she was a producer on the project as well, and the driving force behind getting this film made. My role was more on the logistic side, in terms of the nuts and bolts of the production. I was fortunate I could be a part of Girl Boxer and do my best to help support Lauren's vision in any way possible. 
Girl Boxer is a pilot for a series that Lauren is creating.  It's about a hard-up-single-mother (and former boxer) who is lured by the Irish mob into an ongoing underground boxing and gambling ring. We had a formable cast that includes, Jack Mulcahy, Lauren McCann, David Sitler, Brett Azar, Mary Agnes Shearon, Nora Sommerkamp, and many others. It was very much an ensemble piece. Every actor was not only brilliant but they are all wonderful humans and great to work with.  Our crew was solid and led by the seasoned and super talented DP, Dominick Sivilli who also edited the film. His eye behind the lens was an amazing thing to behold.
---
indieactivity: What is your experience working on the story, the screenplay, the production, the premiere, and the marketing?
Phil Newsom (PN): One of the great things about working on Girl Boxer was the enthusiasm and energy of Lauren McCann. She has an amazing ability to make people feel comfortable. She's always so positive, and you can't help but want to work hard for her. In terms of the production side of things, we had about a month of pre-production, then approximately 4 days of shooting. While there are always challenges in producing indie projects, this went as smoothly as can be expected.
How did you put the crew and cast together? Did you start writing with a known cast?
Phil Newsom (PN): In terms of the crew, Lauren brought on our DP Dominick Sivilli, and I hired most of the rest, I believe. Some of the crew I'd worked with before on many projects, like UPM Jen Kim. There were others we brought in from recommendations. They were all a true pleasure to work with!
When did you form your production company – and what was the original motivation for its formation?
PN: I formed Giant Hunter Media about four years ago. As a producer, there are many times when I needed my own company. Whether it's as a loan-out company (for payment purposes), or to produce work that I believe in.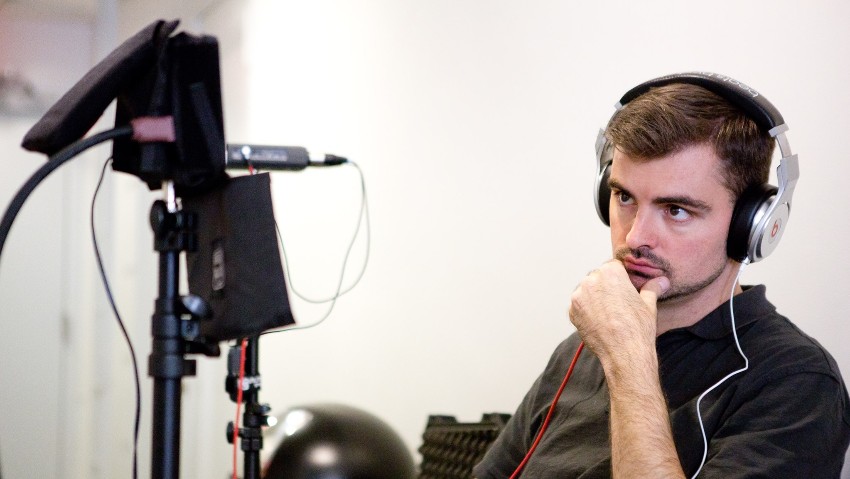 ---
What was the first project out of the gate?
PN: For me, I started out producing theatre in Denver before I moved to NYC. While in Denver I produced my first full length feature film in 2004. It was a low budget horror movie called The Monument.It was single location and shot in a remote theatre in the Rocky Mountains. It was super fun and I was hooked with film producing after that.
During the film production, what scene (that made the cut) was the hardest to shoot? And why?
PN: This is a great question for Lauren as the director. But I will just say that for me, from a logistical stand-point the most challenging scenes are the fight scenes in the boxing ring. We had about thirty background actors that were crammed into this small space. So, wrangling them, as well as also having a fight scene, and keeping all of that under control I would say was the most difficult.
What about independent filmmaking and the business do you still struggle with?
PN: One of the biggest challenges which are fairly universal for most filmmakers is getting a project greenlit. Funding is and will probably always be one of the biggest obstacles for a producer. The chicken and the egg questions like, do you go after talent before you get funding, is always something to consider. Fortunately, the more you are in the game the easier it becomes to navigate.
Another business side that will be interesting to track now and in the future, is how the pandemic alters filmmaking. Many productions are having to adapt and change, and budgets are increasing due to all the safety regulations.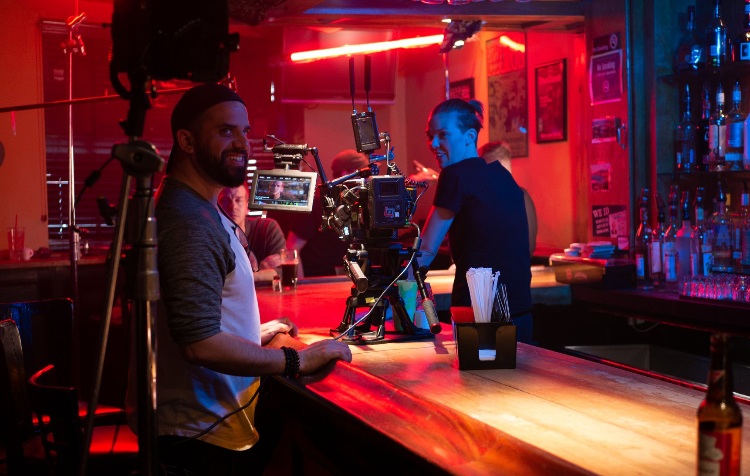 ---
Where do you think your strengths lie as a producer?
PN: I try to be transparent and treat people fairly. If nothing else, I give a full amount of effort as much as possible to every project.
How much did you go over budget? How did you manage it?
PN: Managing the budget and finding creative ways to save, is something I enjoy doing.  I love the challenge of negotiating. As far as I know, we stayed under budget for the production.  Lauren however, may want to expand on this a bit more in terms of after the production, with marketing, film festivals, etc.  (as explained in Lauren's Interview)
What else have you got in the works?
PN: I'm now working full-time as a producer for MiLa Media, a film production studio in NYC. We have a lot of productions in the works and stay busy developing both Film and TV, scripted and unscripted projects. I can't get into the specifics of some of the projects at the moment, but there are some very exciting things in the pipeline.
---
Tell us what you think of the interview with Phil Newsom. What do you think of it? What ideas did you get? Do you have any suggestions? Or did it help you? Let's have your comments below and/or on Facebook or Instagram! Or join me on Twitter.
Follow Phil Newsom on Social Media
Website
IMDB
Facebook
Twitter
Instagram