Interviews
Meet Selsela, formidable Swiss actress breaking into Hollywood

Selsela Ashraty is a Swiss actress, model and singer, represented by the Bohemia Group. She is an established Swiss actress making a career move to Los Angeles. Selsela who stars in a Hollywood production filming in her home country, Switzerland, has set her sights on a profitable acting career in Hollywood. While, her past work in Commercials, Theater, TV and Film have been European productions, they firmly established her as a performer.
Snapped up and managed by Bohemia Group, with ​first place at The Celebrity Experience back in August 2018, Selsela won the award for best film reel. She is the lead on a Pilot for one of Switzerland's biggest TV channels plus her new short film is currently out, and available to watch here.
With a decade of narrative, non-narrative work, training and professional experience in Europe, the UK, the US, the Middle East, and Asia, Selsela is posed to stamp her mark on the City of Angels. Skilled in foreign accents, songwriting, editing, driving, archery, shooting – pistol & revolver, drawing, sculpting, and sewing she is has been prepared for this move all along.
Selsela is also a polyglot, for her ability to speak in seven different languages namely English, Spanish, Italian, Dari, Persian, German, and Swiss-German. We seat with Selsela to talk to her about her Hollywood prospects, past work and her hopes for the bright career she has set out to achieve.
---
indieactivity: What moment in your history caused you to decide to become an actor?
Selsela: Seeing other people on screen always triggered something in me. I thought I can play that character. I felt drawn to stories told on screen. I started thinking I wish I could do it and be the actor in that movie and then I thought why not? I researched for auditions online and went there with no experience. I loved waiting for my turn and I loved walking in that room and be in front of the Casting Director and give him my take, I went home happy I tried something new. The next day I got a call and they told me that I was the most impressive actor that came in that day and that I got the part. That was the most blissful moment I had in a long time and I knew what I want to do for the rest of my life.
indieactivity: Tell us about the improved career you have?
Selsela: I started out with short movies and little projects I have done for free in the beginning. I knew that I can't do projects for free forever. The best way to focus on my acting is to actually get paid by acting jobs so I don't have to have too many side hustles that take away from acting. The experience onset is the best coach and acting teacher I had. I learn how you move can make or break the tape, and patience to do your scene over and over again after at the 15th hour of filming is a skill to be learned. Learning all these things make me more confident as an actress and made me more valuable for the next job I went on.
indieactivity: How has your acting improved?
Selsela: To give you an honest answer the thing that has helped me improve my acting is experience on set and personal growth. It is not something teachers will tell you will be the key to your success but I it is for me. The more I know myself the easier it gets for me to successfully reach an emotional place within me that I need to reach, in order to become one with the character. That has helped me with my acting and with the artistic side of my job. I currently get personal growth coaching at "guided intelligence" his name is Malcolm Nair.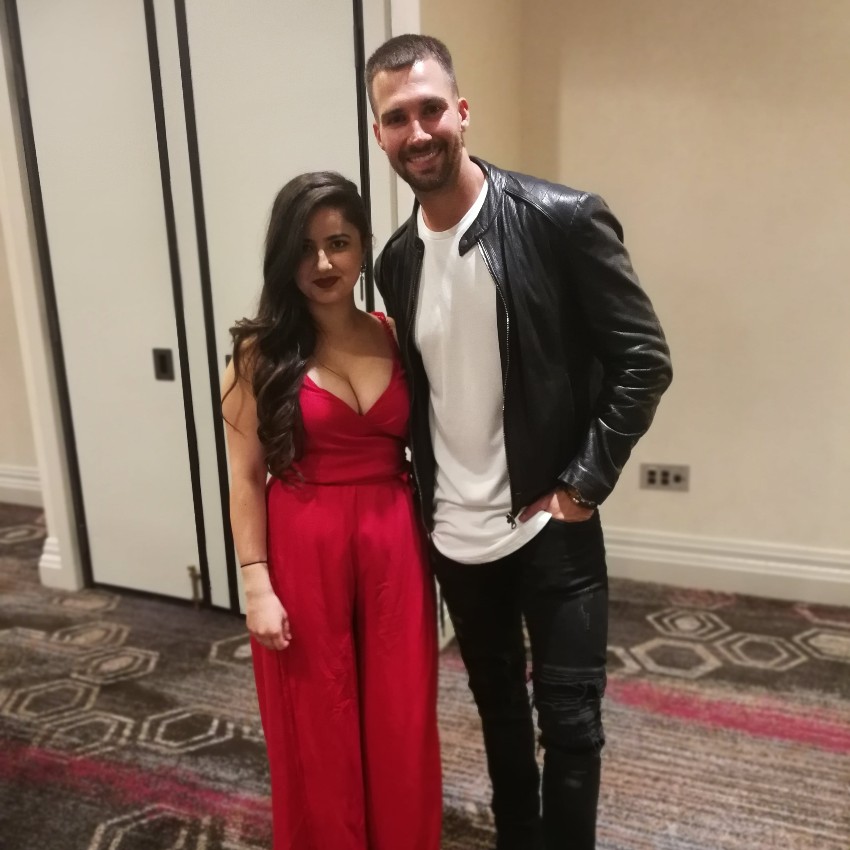 ---
indieactivity: You are an experienced actor, how much work: creativity, energy or focus do you put into your scenes?
Selsela: All my free time that I have until the project starts goes into preparation. I like making unconventional choices and I try to come up with a complex story that the character had. How their life was and what their inner emotional life might look like. All you can do for a project is all you can do and that is enough. I enjoy that process of becoming the character and also understanding their choices that seem odd to me. Sometimes you get very little time to prepare for a big project and sometimes you get a lot of time to prepare for little projects, I am always figuring out how I can create the most magical performance in the time I have.
indieactivity: You have worked on popular shows, and film, how has each show impacted your work as an actor and your career?
Selsela: The first couple jobs I worked on showed me that becoming an actress is the best job there is and that it is possible to do what you want. My award-winning performance for a project called "Uhm whatever" impacted me to become more driven and focused on my path ahead. In project "Perron" I had to play a girl who is suicidal and feels deeply troubled. Preparing for that movie was a very beautiful process for me. That project challenged me to face my own hurt and helped me to let go of certain burdens I felt like I was carrying. The project "Nicht von schlechten Eltern" actually opened a lot of new doors for me. The pilot was picked up by a big channel and got me the role in the movie "iCarus" that will soon be in the theaters to see for everyone in Switzerland and I am really excited about what other opportunities that will create for me.
indieactivity: How does the work you do on one show, compared to another?
Selsela: This line of work gives you endless opportunities to connect with so many people and because you are connecting with so many individuals every experience is so different. Some sets are very organized and some are not. Some directors want a scene exactly the same for every take. On one set for a casino commercial they loved my performance so much, we taped the scene in so many different ways we didn't even realize 45minutes went by. The experience with actors is just as multifaceted. Some actors are very prepared and some are winging it. I like to speak with everyone on set and get to know them, even though I am a little shy at first.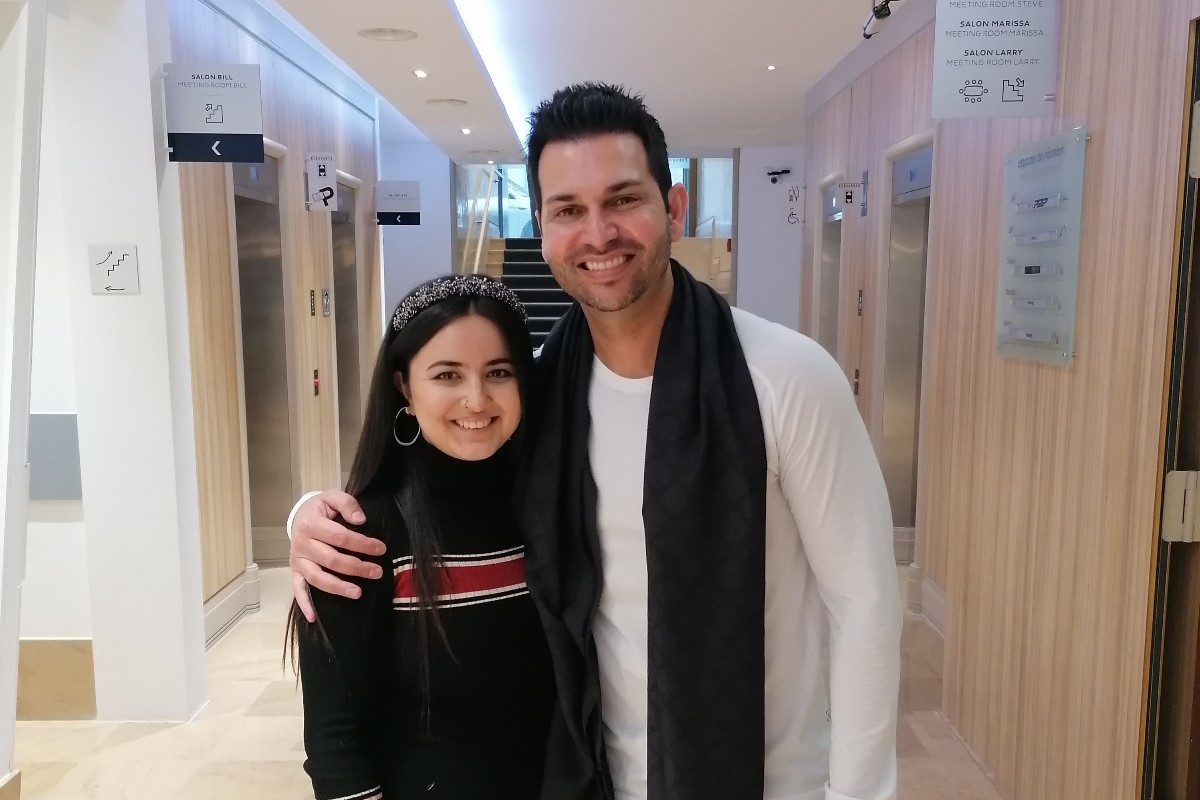 ---
indieactivity: Let's take a project you've done, how did you prepare for such a role: the cast, the physicality the terrain, the climate, weather, and the demands of the show?
Selsela: I booked a project called "Transplant" that I just finished filming right before this interview. How I prepare for my role is to write down past experiences I had that come very close to the ones that the character is having. A thing I do to get my lines down, is I record my lines on my phone and play them. I do that until I can say the lines perfectly in unity with my recording. In terms of the physicality, I observe people and portray the movements I feel match the character most. I play it at home, I walk like them, talk and think like the character. I like to be surprised with whom I work so I do not look fellow actors up on social media. I like to go on set and get a feeling for their character through them by rehearsing in our spear time on set. I really love rehearsing, it is another opportunity to act.
indieactivity: How do you get into character?
Selsela: For the movie "TWarrior" I wrote a character breakdown and sent it to the director and he loved it. He really liked some details I imagined the character would have and he ended up implementing these details into the filming. For example, I imagined her to be a Manga nerd and a big anime fan. They asked me to bring my Manga teddy bear with me so they can have it in the film. Being able to mold the character with the director and having my ideas being implemented was a very fun and exciting way to prepare for the character. On the occasions, I don't have that much artistic freedom I read all the instructions and imagine how their life must have been up until this moment. I establish what their love language is, I imagine what fruits they like and dislike, I imagine some childhood scenarios and make up names for their imaginary childhood friend. And when I am on set I try to pull all that information up to get me into character, I play it like a film in my head.
indieactivity: What are your principles on a production set?
Selsela: I stay in character by not thinking of me and the character as different people. I like to stay engaged with the cast and crew during lunch and between re-takes. I imagine the character (so actually me) having those conversations. Once we start to shoot after a break I take a few seconds to breathe and close my eyes and start playing. I completely forget that there is a room full of people and that there is a camera pointed at me. I always feel like I am living this moment.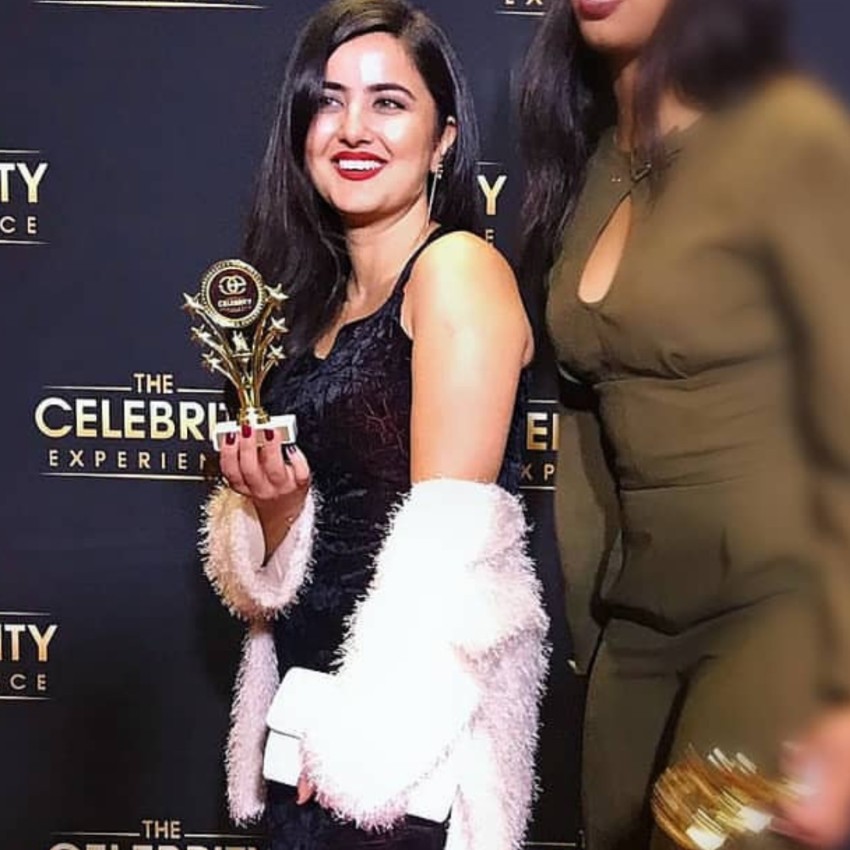 ---
indieactivity: Explain one creative choice you took on the set?
Selsela: When I worked on set for "Dating Advice" I had two coaches that were guiding me. They helped to explore acting choices that I normally would not have thought of. I came with the choice to be hopelessly in love and feeling desperate wanting to date my crush. The director and coaches asked me to play it clumsy and someone who has no comprehension of how to be sexy. The take turned out to be so much more fun and engaging with everyone. It was beyond what all of us imagined. What made it memorable is I realized that a script you read can be played in so many ways and change the energy of a movie. What I especially cherished in that moment was that other people can help you bring out the best performance that is within you and that you can make out of something you already knew was great something even greater.
indieactivity: Tell us about your new exciting projects?
Selsela: I just recently booked a commercial. It is for a Swiss finance cooperation in Switzerland where I have to play soccer. To share a little secret with you I am not that great at soccer but I am great at acting. Confidence and just having fun at what you do really are important factors in any business. What I am really excited about is my new project coming out soon called "Transplant" with the production company "Hudson PIX" located in the US. The owner saw my movie "Perron" and reached out to me to be the lead in his new project. It is an exciting step for me to be booked internationally more and more. I filmed my part here in Zurich, because of the pandemic there was no other way, I sent it in and the premier of the project is scheduled for April 2021. Coming out in turbo speed platform where it will be aired will be announced later.
indieactivity: Talk about the industry here, making the move over, and especially how the industry has been affected by the pandemic?
Selsela: The industry in Switzerland compared to Hollywood is very small. The pandemic reduced the already small amount of opportunities to an even smaller size. Sets got smaller and projects got cancelled. I like to dictate what I do and what I don't do in my life so I took it into my own hands to make a movie of my own. I filmed it in September 2020 and the movie is now in postproduction. I expanded to other branches and found lots of modelling opportunities, which surprised me because I am not your regular model with 150cm height you don't really think about a modelling career but as mentioned above with confidence and loving what you truly everything is possible. A pandemic can not stop me from doing what I am meant to do. I adjust but stopping is not my nature.
---
Tell us what you think of the interview with Selsela. What do you think of it? What ideas did you get? Do you have any suggestions? Or did it help you? Let's have your comments below and/or on Facebook or Instagram! Or join me on Twitter.
Follow Selsela on Social Media
Website
IMDb
Facebook
Actors Access
Instagram
YouTube