Interviews
Meet Steve Kaplan Entertainment Industry's Leading Expert on Comedy

Steve Kaplan is a comedy expert, coach, and author of "The Hidden Tools of Comedy". For most of his professional life, Steve Kaplan has been deeply involved in exploring the art of comedy and in the development and training of comic writers, actors, and artists. Because of comedy, Steve had the opportunity to co-found and run the Off-Broadway theater that premiered the early works of David Ives, Howard Korder, and Ken Lonergan. Because of comedy, Steve worked with—as a producer, director, or teacher—a host of amazing people: Michael Patrick King (Sex and the City), Nathan Lane, John Leguizamo, Peter Tolan (The Gary Shandling Show, Rescue Me), David Crane (Friends), Jack Black, Oliver Platt, Nia Vardalos, Kathy Griffin, Tamara Jenkins (The Savages), Sandra Tsing Loh, and many, many others.
"Because of comedy, I've taught at the Yale School of Drama, NYU, and UCLA, as well as at Disney, Dreamworks, and Aardman Animation. Because of comedy, I've traveled around the world, lecturing and giving workshops in Los Angeles, New York, Vancouver, Toronto, London, Rio, Mumbai, Moscow, Tel Aviv, Kyiv, New Zealand, Melbourne, Sydney, and even Singapore", says Steve.
indieactivity: Talk about your speaking engagements and online classes
Steve Kaplan (SK): When the pandemic hit, I had courses planned in New York and London. Those, of course, had to be canceled. But then a strange thing happened: I started getting calls to teach in faraway places like Moscow and Kiev—online. I found that the tools Zoom offered were giving me the ability to transfer much, if not all, of what I did during a live two-day workshop to the internet. And in a weird way, working with writers and directors online, seeing all of us in our little boxes on Gallery View, was somehow even more intimate than when I had been teaching hundreds in hotel ballrooms.
---
I do plan to return to live teaching as soon as it's safe, but right now, I'm offering my courses on The Hidden Tools and Developing the Comic Premise online and in the comfort of your own living room. When I moved to LA, I continued teaching the class to actors. But given the . . . uh, shall we say . . . reduced attention span of the inhabitants of L.A., I began to condense the forty-week class into a single two-day course. I also started noticing that a few of the actors were unaware of some of the classic comedy references I made during the class, so I started showing clips from the films and TV shows I used to illustrate some of the main points of the lecture. Soon the clips became an integral part of the workshop, and a fun teaching tool to boot. A friend suggested that I could offer the same material, only geared towards writers. "You could be the Robert McKee of comedy!" was I think how Derek put it. "Besides," he added, "actors are always broke, anyhow." Despite that dig towards actors—I love actors; I married an actress—I decided to take him up on it.
What kind of research do you do, and how long do you spend researching before beginning a book?
SK: If I could, I would NEVER write—I would read every book, every dissertation, watch every video, stream every show as it related to the subject I'm writing about. I actually have to schedule the time when I transition from researching to writing, or else I would never get anything written!
What is the most difficult part of your artistic process? What would you say is your interesting writing quirk? What is your work schedule like when you're writing?
SK: Let's just put it this way—when I'm writing, my office has never been cleaner, and I continually find new and exciting ways to organize my bookshelves and file drawers. Before I started writing my books, I was working with writers and consulting with them on their scripts. I would often offer suggestions on structure, characters, and suggest new lines of dialogue.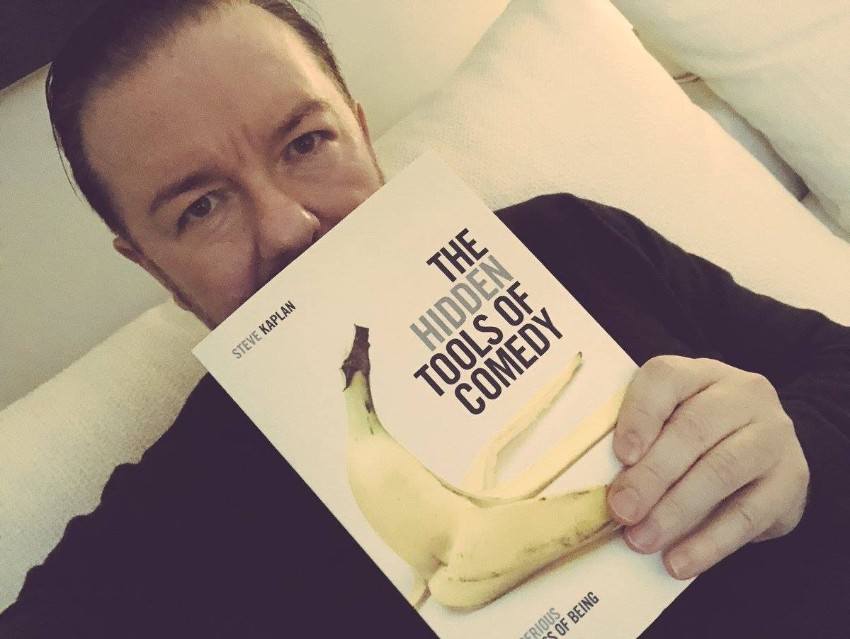 ---
So, I was experienced in revision and rewriting. When I started writing my books, I found myself almost paralyzed by the thought—"Is this sentence, this word, worthy? Suitable? Correct?" That's no way to write, even if you're just writing an email. I had been teaching my workshops for years at that point and had regularly had the lectures recorded on a small digital recorder. I decided to send the recordings to be transcribed, and when they were returned to me as "MS Word" documents, I did what I had always done: I revised and rewrote. I like to say I collaborated with myself!
Do you want each book to stand on its own, or are you trying to build a body of work with connections between each book? What are you trying to achieve with these bodies of work?
SK: I think I see my books as a continuum—the universe is the same, I'm just exploring a different quadrant in that same universe. When I'm done, I hope I've contributed something meaningful to the understanding of the art of comedy.
Do you believe in writer's block?
SK: I think the more important question is: Does Writer's Block believe in me?
What does a script Doctor do? (Sounds mystical)
SK: When I work with writers, I try to help them achieve the best version of their vision, as opposed to forcing their stories into a predetermined form and structure.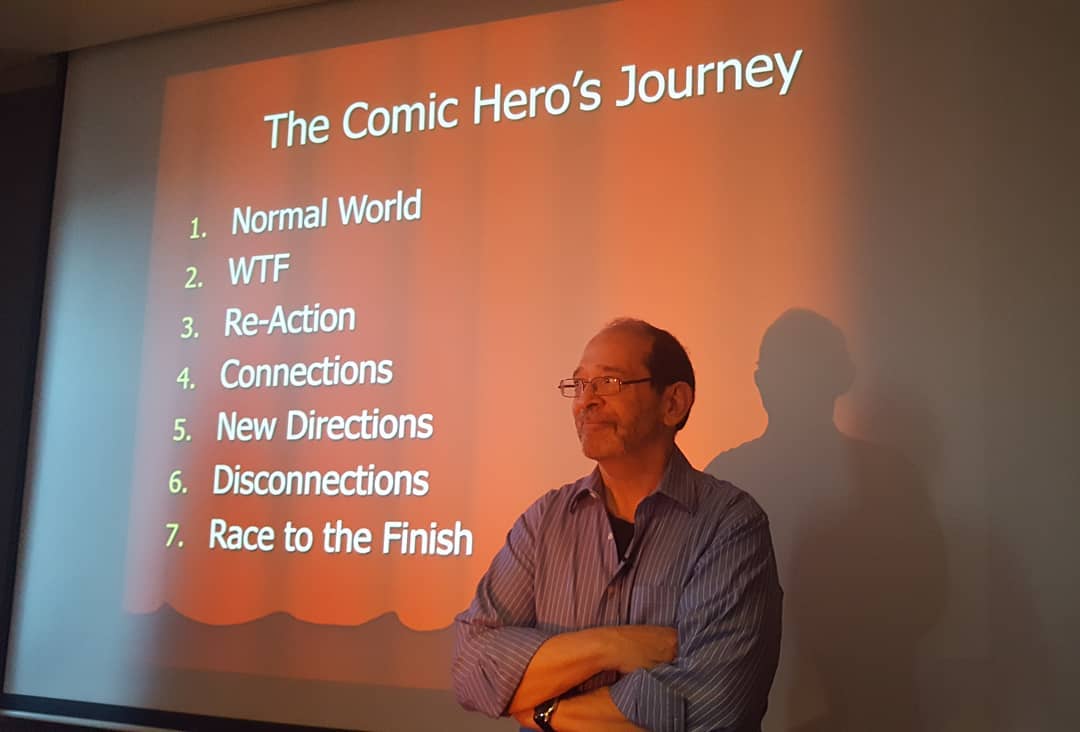 ---
What advantages do your books give the independent filmmaker? Why should they buy them? Use them? or reference them?
SK: It's always hard to toot your own horn, or at least, it's always been hard for me. So let me just share a few unsolicited responses to the books that I've received.
"I've always been told – and have told others – funny can't be taught. After reading Steve Kaplan's thoughtful, informative, and yes, funny book – I stand corrected. A great read for anyone wanting to break into the comedy game. And for those already in the game, a breezy, welcome jolt of education and inspiration."—Peter Tolan, The Larry Sanders Show
"My brother Pete and I get asked all the time by young writers about our philosophy of comedy. We usually just say "try to make your comedy funny". But from now on I'll just tell those annoying little suck-ups to read your book. It's all in there."—Bobby Farrelly, There's Something About Mary
"It's a brilliant book, Steve. I've told several non-comedy writers that it's really The Hidden Tools of Story, just often funny. The truth is every writer should read it." –Mike Rinaldi, Writer
I think I see my books as part of a great continuum of books on writing and screenwriting—the universe is the same, I'm just exploring a different quadrant in that same universe. When I'm done, I hope I've added something meaningful to the understanding of the art of comedy and comedy writing.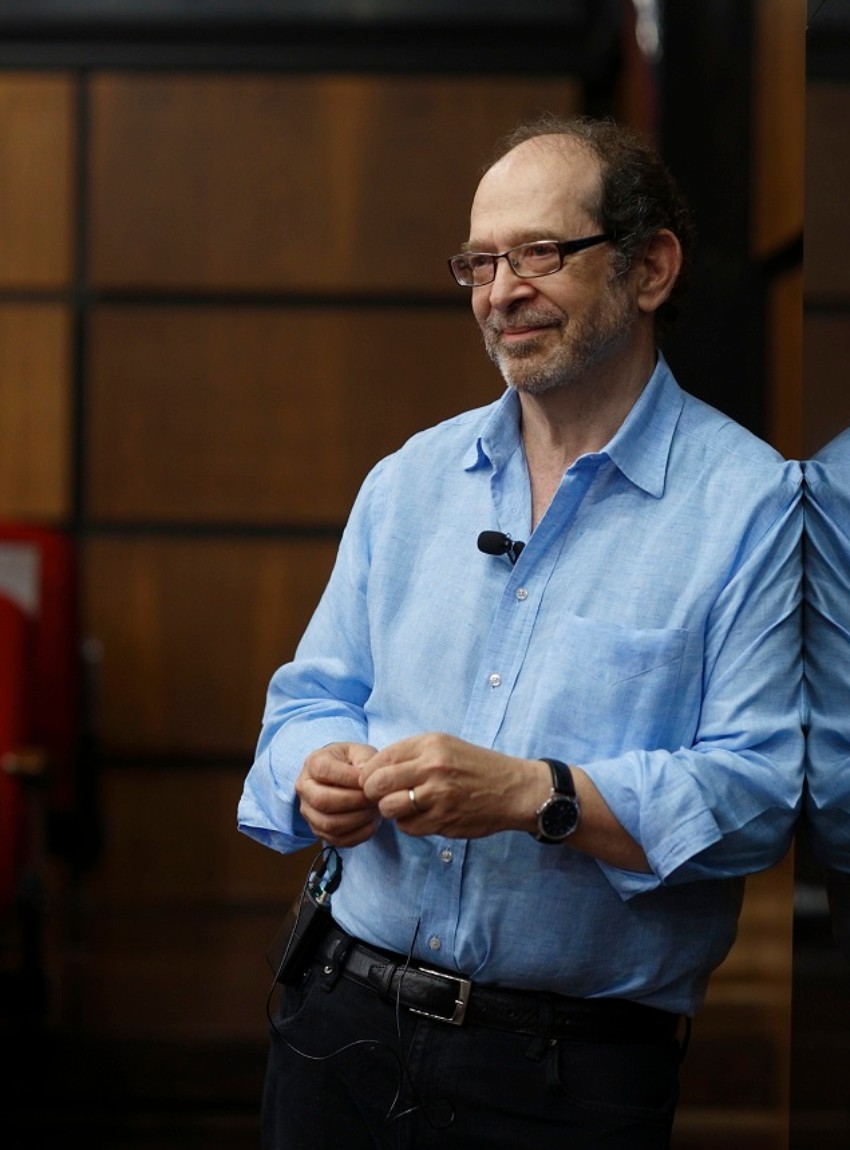 ---
Tell us what you think of the interview with Steve Kaplan. What do you think of it? What ideas did you get? Do you have any suggestions? Or did it help you? Let's have your comments below and/or on Facebook or Instagram! Or join me on Twitter.