Interviews
Meet Sushant Adlakha New York City Based Indian Actor and Filmmaker

Oliver Twist was the first play Sushant Adlakha did back when he was five (5) years old, playing a thief. "I remember enjoying the experience but having no idea as to what I was doing. For many years after I didn't act very often, but simply knew that I wanted to, with no idea how or where to start," says Sushant Adlakha. So, back in 2017, a friend cast him as a background actor in a student film. In spite of doing very little on that project, Sushant was both nervous and incredibly excited. That's when he knew he had to keep doing it.
indieactivity: Did you study acting?
Sushant Adlakha (SA): I did not study acting. I did receive some training in my hometown of Mumbai when I was very young, but that was short-lived as well. I spent a lot of time on my own watching films and reading about them – my very own version of an acting school. 
What acting technique do you use?
Sushant Adlakha (SA): The technique I gravitate to most is the Meisner technique. There is something enjoyable in creating an internal feeling of the character – allowing the character's instincts to become your own; some of the most useful and creative moments on set arise from this genuine inspiration.
You are an experienced actor, how much work: creativity, energy or focus do you put into your scenes?
SA: It's very important to prepare. Spending time to understand who you're playing and how is necessary because you often don't get too much time on busy sets. Put a lot of focus into the prep and lose yourself on set.
---
You have worked on popular shows, and films, how has each show impacted your work as an actor and your career?
SA: Working with Buzzfeed and Comedy Central really helped me feel comfortable on bigger sets. There's often an intimidation factor that goes away with experience and ultimately makes your performance even better. Working on the audio series Caravan really allowed me greater control over both my voice and accent.
How does the work you do on one show, compared to another?
SA: Every set is different, but no set is small or to be underestimated. There's always a responsibility to yourself, your work and to everyone else, you work with. There is a big difference when you play yourself versus a distinct character; in playing yourself you don't spend much more time thinking about what you're doing and saying and the pressure is MUCH higher. It's also important to note when to approach a colleague. On a tiny set there's room to play and discuss constantly. On some of the larger sets – scenes with 100s of extras even – it's important to be concise and efficient.
Let's take a show you've done, how did you prepare for such a role: the cast, the physicality, the terrain, the climate, weather, and the demands of the show?
SA: In the short film $$ills (Inspired by 'Pineapple Express') I played a character who enjoyed… substances. Preparing for this involved picking up not just on the voice and the look of the character my role was based on, but the nuances – what do they do with their hands, how do they cough – which really help me get into character. In addition, the film took place in the summer, but the exterior scenes were filmed on the coldest day of the year (Of course). Throwing the jacket off moments before we roll, taking a deep breath, and knowing the better I perform the sooner I'll be back indoors got me through some of the filming… quickly.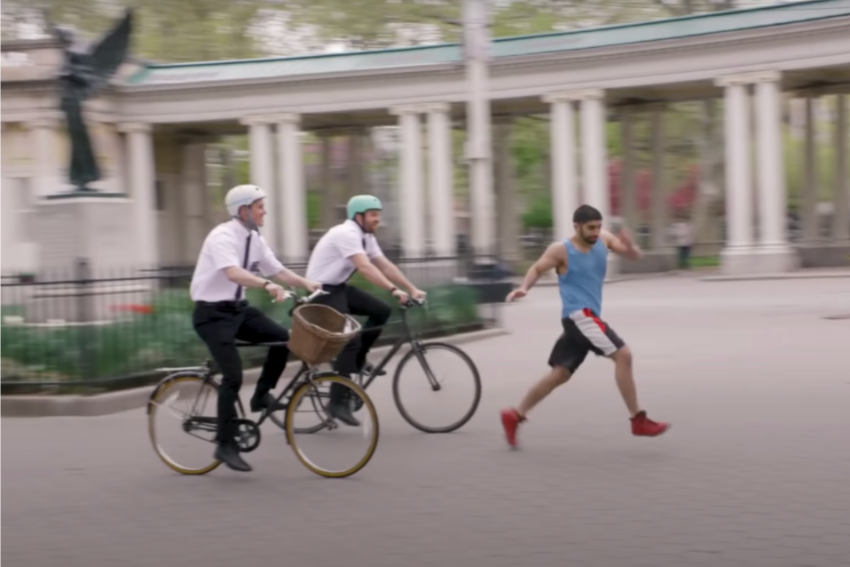 ---
How do you create that character from a script into a person?
SA: I read. And think. And read. And think. Once I have a seed of a character, I research some other actors and characters from who I could perhaps pick up some minor traits and details – to seek inspiration. It is then important that, in the context of the script, I learn my lines and really make the character my own.
How did you stay fresh on a production set?
SA: Drink a lot of water, speak to your colleagues and stay off your phone.
Explain one creative choice you took on set?
SA: In a recent production with Comedy Central, I play a lead character's roommate. I am confronted by someone who is looking to meet him, but, once again, I play a character who enjoys… substances. As I was unable to rehearse with the other actors prior to the shoot, we had to 'discover' this character on set. After a few takes and directions to "bring the energy EVEN lower", I simply decided to change my lines – not the context or the meaning, but simply reduce the number of words I was to even use. In that scene, 3 full sentences became a total of 4 words and a mild gesture – which were more befitting and honest to the character and received the director's approval.
Describe a memorable character you played?
SA: In Don't Suck, I play Ben – the polite love interest. The series started shooting in 2017 and was the first time I spent a significant amount of time with a character and had to learn how to get into character when shoot days take place months apart.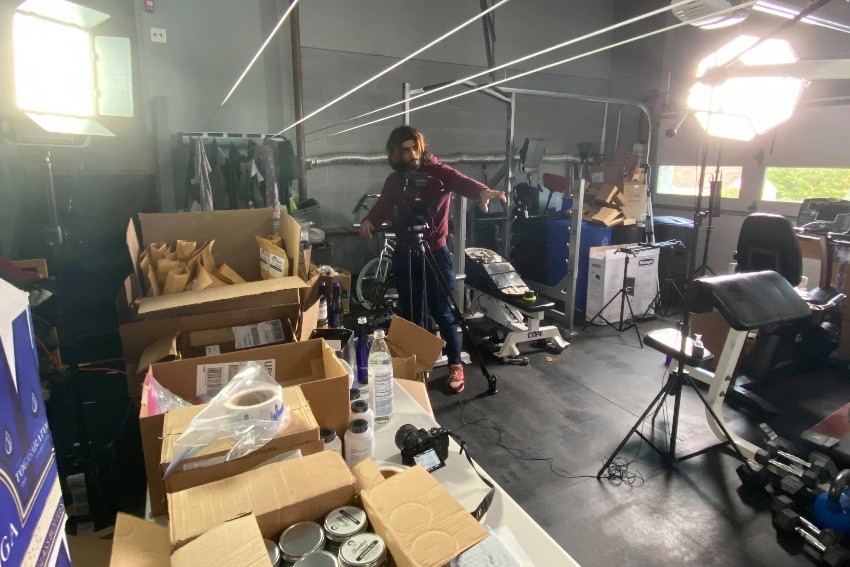 ---
What do you want most from a director?
SA: Honesty. It's nice to be told I'm good. It's much more useful to be told I'm not.
What actors do you long to work with?
SA: Robert Pattinson.
Why this actor?
SA: His talent is incredible and his energy is unpredictable (In a good way)
What advice would you give actors around the world?
SA: Keep at it! There's going to be doubt and downtime, but it makes the rest all worth it.
Briefly write about your career?
SA: I'm an actor from Mumbai, India currently living in New York City. I've collaborated with Buzzfeed, Comedy Central, and Tinder, performed in award-winning short films, web series, and podcasts, modeled for McDonald's and Men's Health, and am also making my debut feature documentary.
---
Tell us what you think of the interview with Sushant Adlakha. What do you think of it? What ideas did you get? Do you have any suggestions? Or did it help you? Let's have your comments below and/or on Facebook or Instagram! Or join me on Twitter.
Follow Sushant Adlakha on Social Media
Website
IMDb
Facebook
Instagram
LinkedIn