Festivals
Nikon Z50 hands-on review: Big lens mount but short on features

The Nikon Z50 is the first APS-C (DX Format) mirrorless camera from Nikon. It follows Nikon's first two mirrorless cameras, the full-frame Z6 and Z7. Like its larger counterparts, the Z50 uses the new Z mount, but what other features carry over? At $860, it's a great entry point for Nikon with some big advantages over the similarly priced mirrorless offering from Canon. However, it's not nearly as feature-rich as comparable Sony and Fujifilm offerings. 
The Specs
The Z50 offers a 21.51-megapixel sensor that can capture 4:2:0 8-bit video at up to 144Mbps in UHD 4K. It can capture up to 120 frames per second in HD and 30 fps in UHD 4K. It doesn't have a headphone jack, but there is a micro HDMI output that offers the same 8-bit output as internal capture.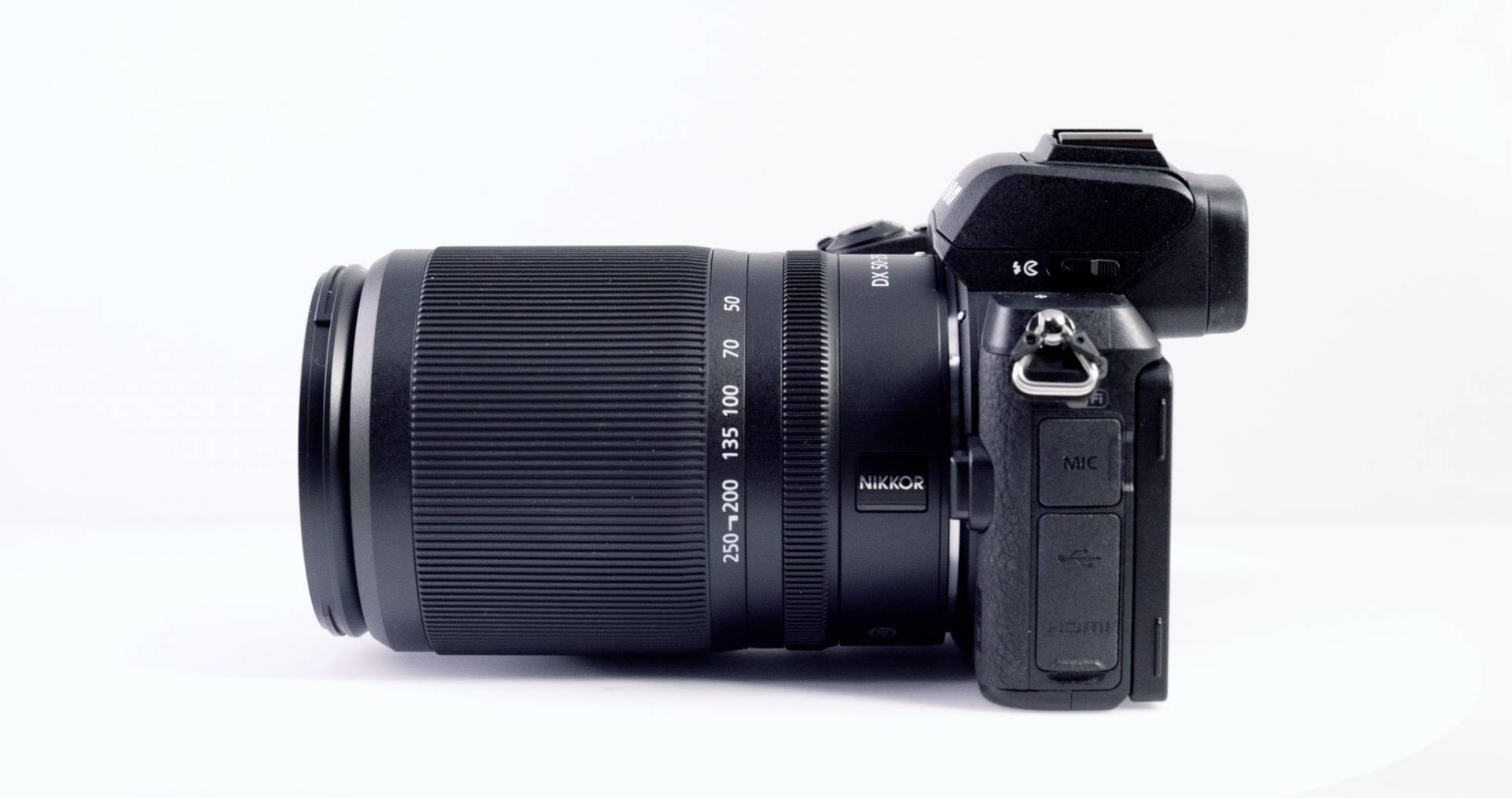 The main differences between Z50 vs Z6
There are some major differences between these two Nikon Cameras. The first is the price, the Z6 is more than double the Z50 at $2,000 (though it's on sale often). Next is the size and weight, the Z50 is a smaller body that weighs less. Additionally, because of the smaller size, the Z50 has fewer external controls, moving many features to touch control on the side of the monitor. Speaking of the monitor, although it's the same size on both cameras, it has half the resolution in the Z50. The Z50 also has a smaller EVF with a lower resolution.
The video features between these two cameras couldn't be further apart. Although both capture 8-bit video internally, the Z6 offers 10-bit out its HDMI, and for an additional $200 for an upgrade, it can output 12-bit. The Z6 also offers in-body image stabilization (IBIS), a huge benefit for video shooters. Unfortunately, the Z50 only has digital image stabilization. Optical image stabilization has to come from the lenses equipped with what Nikon calls Vibration Reduction.
One thing that the Z50 has that the Z6 doesn't is a screen that flips down, so you can see yourself when shooting a selfie or vlog. The monitor is just under the lens, which gives you a better eye-line than having it above.
Another advantage for the Z50 is that it uses more affordable media — SD, over XQD in the Z6. Both cameras offer just one media slot, and both have an internal record limit of 29 minutes, 59 seconds.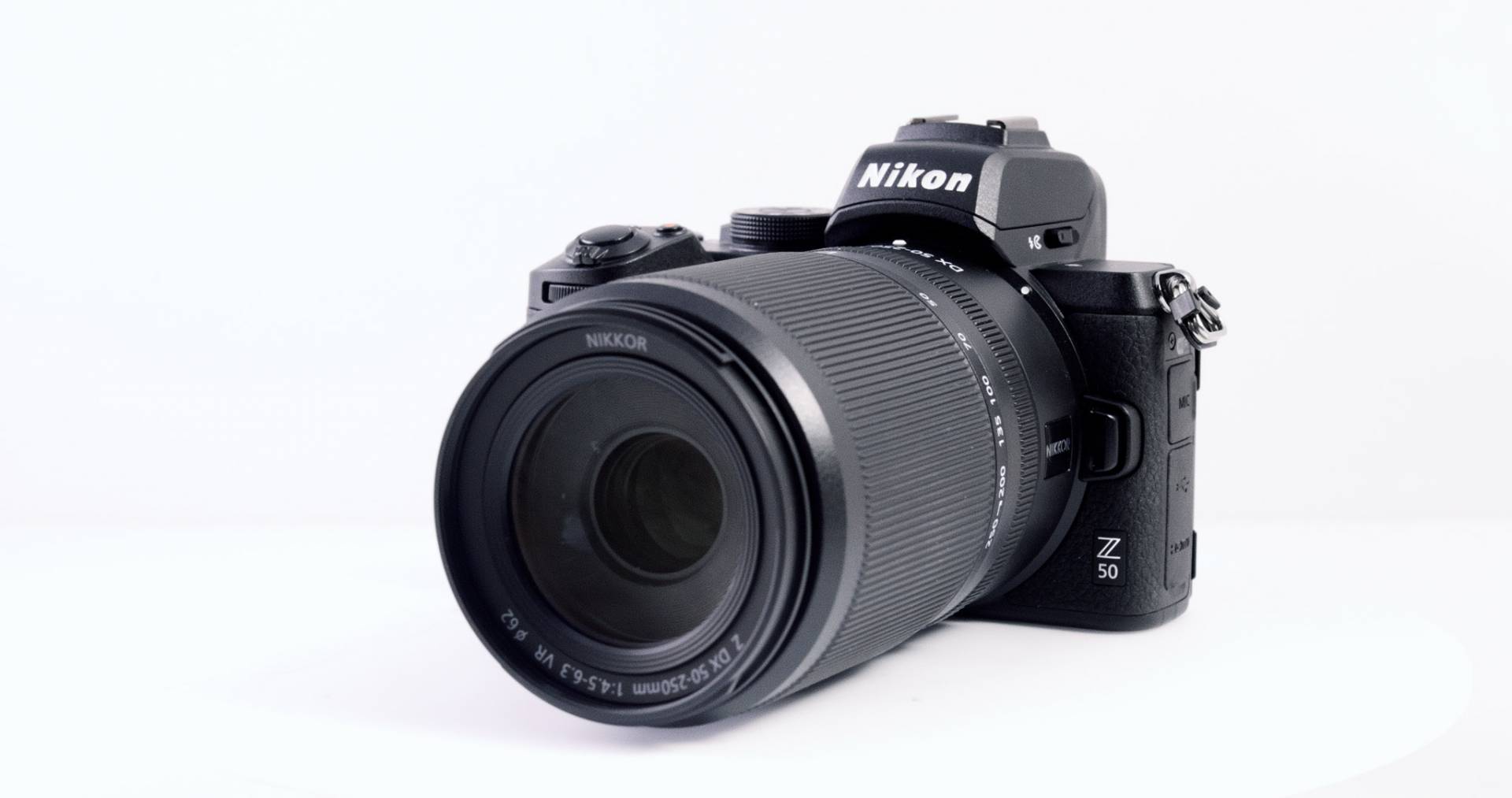 Ergonomics
Although the Z50 has the large Z lens mount, the body is small. The camera is just a bit shy of 5 inches wide at 4.98 inches, 3.68 inches high and 2.36 inches deep. It's quite light at just 13.93 oz. That's lighter than the Sony a6600, the Fujifilm X-T4 and the Canon EOS M6 Mark II. The camera has dials for aperture and shutter speed, but no independent ISO control. There are not many buttons on the camera, but most major controls can be accessed via the i button's quick menu. A feature that we like a lot is the button on the EVF that switches between using the EVF and the monitor.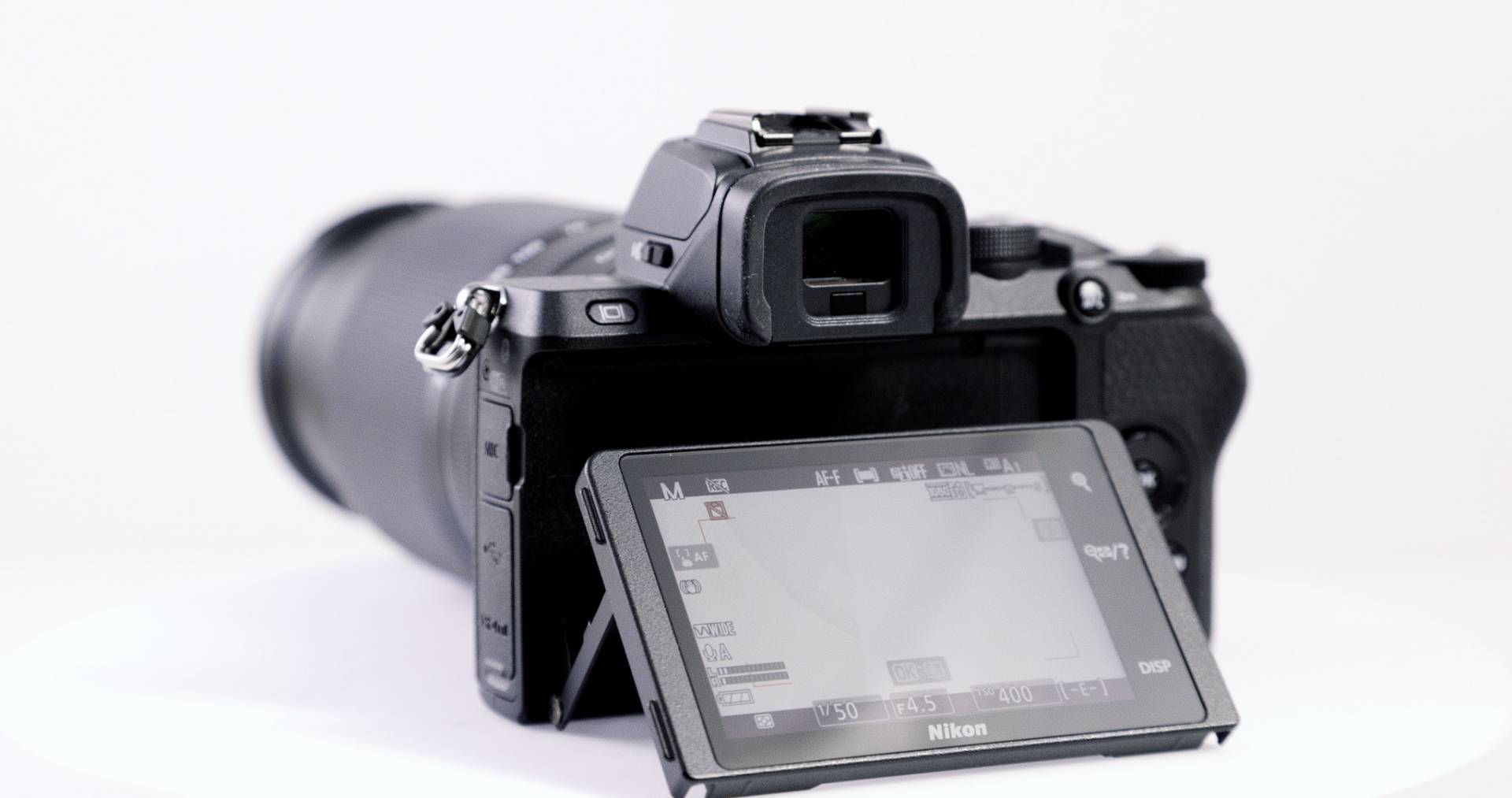 Rear monitor and EVF 
The 3.2-inch rear monitor has a 1,040,000 dot resolution. The screen can tilt, but that's it. However, it is possible to flip the monitor down so you can see yourself as you shoot. Looking slightly down looks more natural to the viewer than looking up at a screen above the camera, like when shooting on the Sony a6600.
Unfortunately, if you are using a bigger lens, like the NIKKOR Z 24-70mm f/2.8 S, the lens blocks the view of the monitor. The NIKKOR Z 14-30mm f/4 S also had the same issue. The best lens we found to use to be able to shoot a vlog is the NIKKOR Z DX 16-50mm f/3.5-6.3 VR.
The EVF is .39 inches with a 2,360,000 dot resolution; that's pretty good for the price. 
Menu
The menu on the Z50 is great. There's not much of a difference between it and the menu on the other Z cameras. It's easy to find the resolutions, frame rates, picture control and media format. There's nothing that's difficult to execute, and you even have the option to make your own custom menu for all of your favorite functions. 
Shoot assists
The camera has all of the shot assists you need for shooting video. It has audio meters to make sure you don't have an overdriven input and a histogram for choosing the best exposure. It also has focus peaking and Zebras, though they can not be used at the same time. If peeking is on, the zebra function doesn't work and visa versa.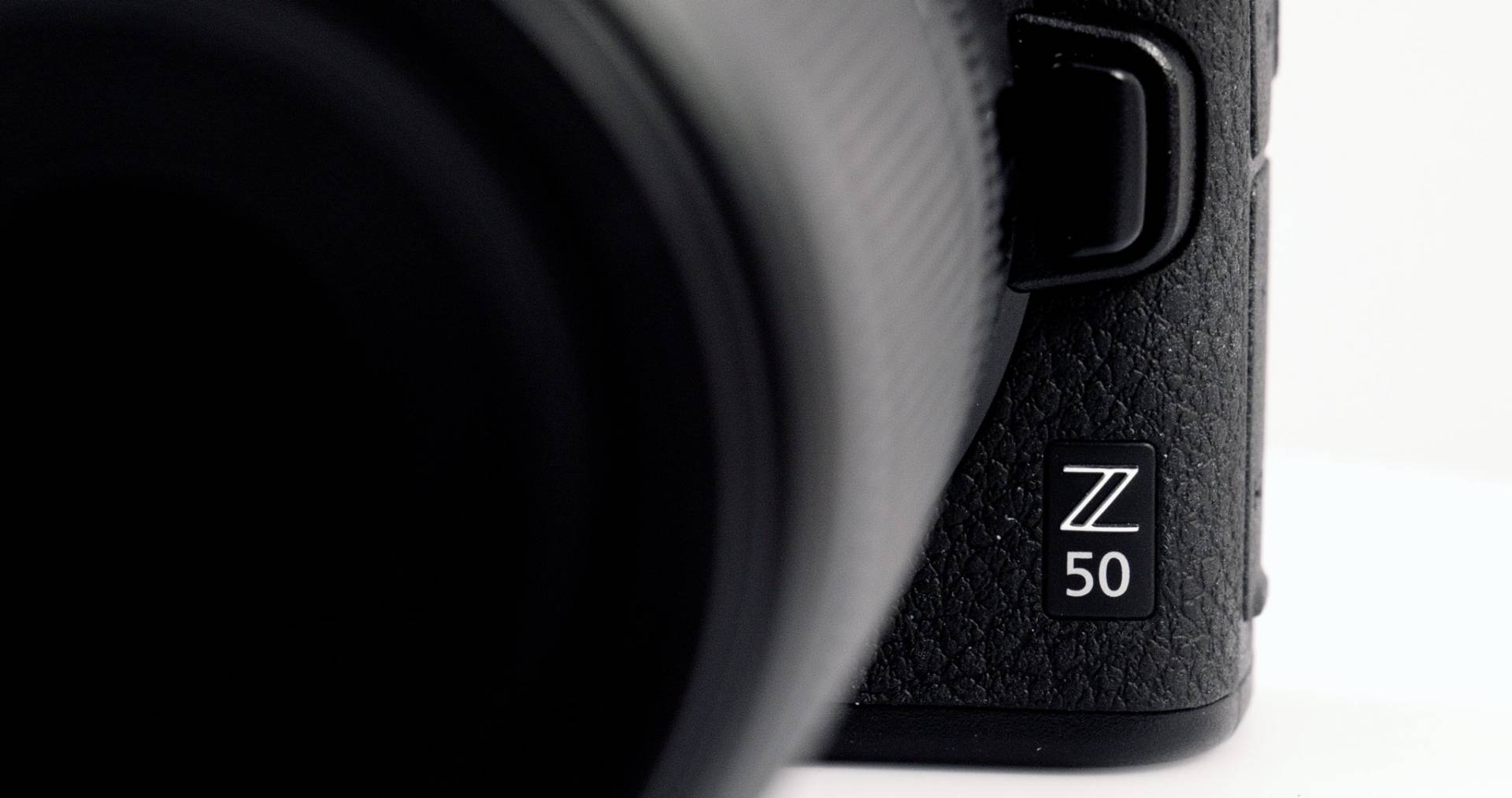 Media
The camera offers one SD card slot found in the battery compartment on the bottom of the camera. None of the Nikon Mirrorless cameras has multiple media slots, so we shouldn't expect one here. You only need an SD/SDHC/SDXC (UHS-I) card, so they are going to be affordable. And as we stated before, there is a video record limit time of just under 30 minutes. 
High frame rates (HFR)
The camera doesn't offer any higher frame rates above 30 fps in 4K, but it does have a healthy offering in HD. You are able to shoot up to 120 fps for either real-time playback, captured with audio, or real-time slow-mo playback, where it conforms the high frame rate to a slower one. However, there is no sound recorded when capturing this way. Unless you need immediate slow-motion playback, we'd recommend shooting in the higher frame rates and conforming the clip in post-production. Regardless of how you choose to do it, both options give you the same image quality. 
Dynamic range
To determine the dynamic range, we tested the Z50 with the DSC Labs Xyla 21 chart. This chart can measure up to 21 stops of dynamic range. Unfortunately, the Z50 only has 5 stops of dynamic range. We weren't expecting a lot, but this is still disappointing. When shooting in high dynamic scenes where there are bright light areas and dark shadows, you will have to choose between blowing out the highlights or not having any information in the shadows. 
Rolling shutter
The camera does suffer from rolling shutter effect. It's far from jello but could be better. We would be concerned about shooting very fast-moving objects or quick panning with the Z50. 
Moiré
The Z50 has a nice sharp image. That's good for many things, but it's so sharp that it has some moiré with fine lines. We would stay away from shooting thin lines or a heavily striped shirt unless you're willing to accept the dancing fine lines.  
Image stabilization
The Z50 offers only digital image stabilization. That means you have to have a lens with vibration reduction (VR) if you want any stabilization worth using when shooting video. The digital stabilization is not anything special; we would recommend stabilizing when in an editor during post-production rather than have the camera do it.
Lenses
The Z50 has the larger Z lens mount. It's a great mount, but it's completely unnecessary for the smaller sensor in this camera. Nikon does offer the essential lenses in Z mount, and they are reasonably priced when compared to Sony or Canon. There aren't many third party lens options. They do exist, but as of now, they are all primes.
There are currently two Nikkor Z mount lenses that are made for DX sensor size. However, both of them have a variable aperture depending on the field of view you shoot. The almost pancake NIKKOR Z DX 16-50mm f/3.5-6.3 VR Lens costs $300; it's compact with a nice focal range, but shooting at the telephoto side of the lens will cost you a lot of light. With the crop factor, that lens has an effective focal length of 24-75mm. The other DX Nikkor lens is the Z DX 50-250mm f/4.5-6.3 VR Lens for around $350. With the crop factor, it has an effective focal length of 75-375mm. That's a huge focal range. Between the two lenses, you would have a focal length for most shooting. The big kicker for both lenses is the changing maximum aperture across the throw of the lens. 
If you'd like to use F mount lenses, the FTZ adapter is $250. That's not cheap, but if you already have a set of F mount lenses or you just want a bigger selection of lenses at a wide array of prices, it could be a good option. It would be hard to justify for just the Z50 if you don't already have lenses. All of the F mount lenses we used with the Z50 worked great with the FTZ. There was very little performance difference.
Autofocus (AF)
The autofocus performance on the Z50 was surprisingly good. We first tested it on a lego figure. Using a 24-inch slider, we were able to tap on the figure, then push in on it and it tracked well at a fast speed. This would work great for tracking a subject when shooting video and keeping sharp focus. It's performance impressed us.
Moving on to face tracking, it was equally impressive. It is fast to identify a face and stick with it. The only issue it has is that if the face of the subject is too small, then it doesn't identify it. This is only an issue if someone is far away or you are shooting too wide for your scene. With a person filling the frame, the Z50 will identify their face and track it well.
Low light performance
To test the low light performance of the Z50, we did an ISO ramp from ISO I00 up to ISO 25,600 to see at what point noise was introduced into the picture. The noise begins to enter the picture at ISO 800 and is usable to ISO 3200. The noise doesn't start to color shift till ISO 6400, but there is plenty of noise there nonetheless. This is a fair performance, but just under typical for most mirrorless cameras. We would have liked it to be usable to ISO 6400, but it's not.
Battery life
The new battery in the Z50 is the EN-EL25. Extra batteries will set you back $70, and currently, no other camera shares its battery. Over two tests, we saw an hour and 12 minutes and an hour and 15 minutes. This lines up exactly with the CIPA rating of 75 minutes. For still shooters, expect 320 shots using the rear monitor in live view and 280 shots when using the EVF. A nice feature in the Z50 is that you are able to power the camera from the USB port. This also allows the camera to work as a battery charger as well. During our tests of the battery life and all other tests, we saw no overheating whatsoever. 
Marketplace
There are loads of cameras in competition with the Z50. To limit our scope, we are going to look at three mirrorless APS-C sensor cameras from Canon, Sony and Fujifilm. These cameras range from $800 to $1,700. That's a wide price range, but none of these cameras are a perfect apples-to-apples comparison. In each case, any additional features offered come with an additional cost. 
First up is the Canon M6 MK II at $850. It's the closest in price to the Z50. With a 32.5 MP APS-C sensor, it has the highest resolution sensor out of these cameras. Although you can buy an EVF for the M6 MK II, it's not included at that price. It has the same top framerate at 120 fps in HD and up to 30 fps in UHD 4K. It also has a 29:59 record time limit and a single SD card slot. 
The next camera is the Sony a6600 at $1,400. It also offers a top framerate of 120 fps in HD and 30 fps in UHD 4K. Its 25MP APS-C sensor has IBIS, so it's a good choice for shooting handheld. It's the only camera on this list that doesn't have a record time limit. You are limited by the capacity of your media or the battery. The camera has a headphone and mic jack and the rear monitor tilts only, but it can flip up above the camera for shooting a vlog or selfie. The a6600 also shares its battery, known for its long life, with the five newest Sony alpha cameras. 
Last up is the Fujifilm X-T4, the newest and most expensive competitor at $1,700. Its 26.1MP APS-C sensor also has IBIS and can shoot up to 240 fps in HD and 60 fps in DCI 4K. The X-T4 has the most robust feature set of these cameras, though it doesn't have the best low light performance. It can capture 10-bit DCI 4K internally and it has two SD card slots. It does have a record limit time, and it's missing a dedicated headphone jack. 
Should you buy the Nikon Z50?
The Z50 is reasonably priced and doesn't disappoint. We were super impressed by the autofocus system; it performed very well. We would have liked it to have more dynamic range, but for the price it is acceptable. Its low light performance is fine, though a bit below most mirrorless cameras. The lens selection for DX-format is limited, but there is a good selection of affordable Nikkor primes. Overall, despite some limitations, the Z50 is a great entry-level camera and would be a great B-Camera to the Nikon Z6. 
STRENGTHS:
Autofocus system
Affordability
High-resolution EVF
WEAKNESSES:
Only 5 stops of dynamic range
Moiré
DX-format lens selection
RECOMMENDED USES:
Corporate and Event Videography
Online Video Production
Casual Video Production
PRICE: $1,700
TECH SPECS:
Lens Mount: Nikon Z
Camera Format: APS-C (1.5x Crop Factor)
Pixels Actual: 21.51 Megapixel
Maximum Resolution: 5568 x 3712
Aspect Ratio: 1:1, 3:2, 16:9
Sensor Type: CMOS
Sensor Size: 23.5 x 15.7 mm
Still Bit Depth: 14-Bit
Image Stabilization: Digital (Video Only)
Continuous Shooting

Up to 11 fps at 20.9 MP
Up to 5 fps at 20.9 MP
Up to 4 fps at 20.9 MP
Up to 30 fps at 8 MP

Recording Modes: MOV/MP4/H.264

UHD 4K (3840 x 2160) at 23.976p/25p/29.97p
Full HD (1920 x 1080) at 23.976p/25p/29.97p/50p/59.94p/100p/119.88p
External Recording Modes UHD 4K (3840 x 2160) up to 29.97p
Full HD (1920 x 1080) up to 120p

Recording Limit: Up to 29 Minutes, 59 Seconds
Audio Recording: Built-In Microphone (Stereo)
Autofocus Points: Phase Detection: 209
Viewfinder Type: Electronic (OLED)
Viewfinder Size: 0.39″
Viewfinder Resolution: 2,360,000 Dot
Monitor Size: 3.2″
Monitor Resolution: 1,040,000 Dot
Monitor Type: 180° Tilting Touchscreen LCD
Memory Card Slot: Single Slot: SD/SDHC/SDXC (UHS-I)
Connectivity: USB Micro-B (USB 2.0), HDMI D (Micro), 3.5mm Microphone
Battery: 1 x EN-EL25, 7.6 VDC, 1120 mAh (Approx. 300 Shots)
Dimensions (W x H x D): 4.98 x 3.68 x 2.36″ / 126.5 x 93.5 x 60 mm
Weight: 13.93 oz / 395 g (Body Only)