Interviews
"Notes" Short by Jimmy Olsson Award-winning Swedish Writer-Director

Stockholm, Sweden – Wendel & Olsson AB with Director Jimmy Olsson is proud to follow up his successful films 2nd Class and Alive with a new short film called NOTES. It will hit the festivals in the autumn of 2021.
The film hasn't been released yet but the response and reviews so far have been overwhelming and we hope for a successful festival circuit. Jimmy´s previous dramatic shorts 2nd Class and Alive has claimed close to 100 international film festival awards and Alive was Oscar qualified and with his new short NOTES he has big hopes for similar success. "This film is a celebration of the music itself and how we can communicate with it," Jimmy says"
Synopsis: "NOTES" is about Philip who moves into a corporate apartment for a project. His only company is his piano keyboard. Missing his girlfriend back home he tries to compose a surprise song for her but when he can't get it right, a better variation plays through the wall from his neighbor.
The Official Trailer for NOTES directed by Jimmy Olsson
---
"The film came to me when I watched a viral clip from Giorgio Lo Porto. I wrote a treatment of the story in less than an hour and picked music for the film that has changed my life". Filming took place in May 2021 and was quickly edited and post-produced. Jimmy wrote, directed, and produced the film and Emil Klang FSF was the director of photography. Jimmy collaborated with Fraser A Campbell who composed the music. The film is distributed by Distributed With Glasses (Marta Salvador Tato).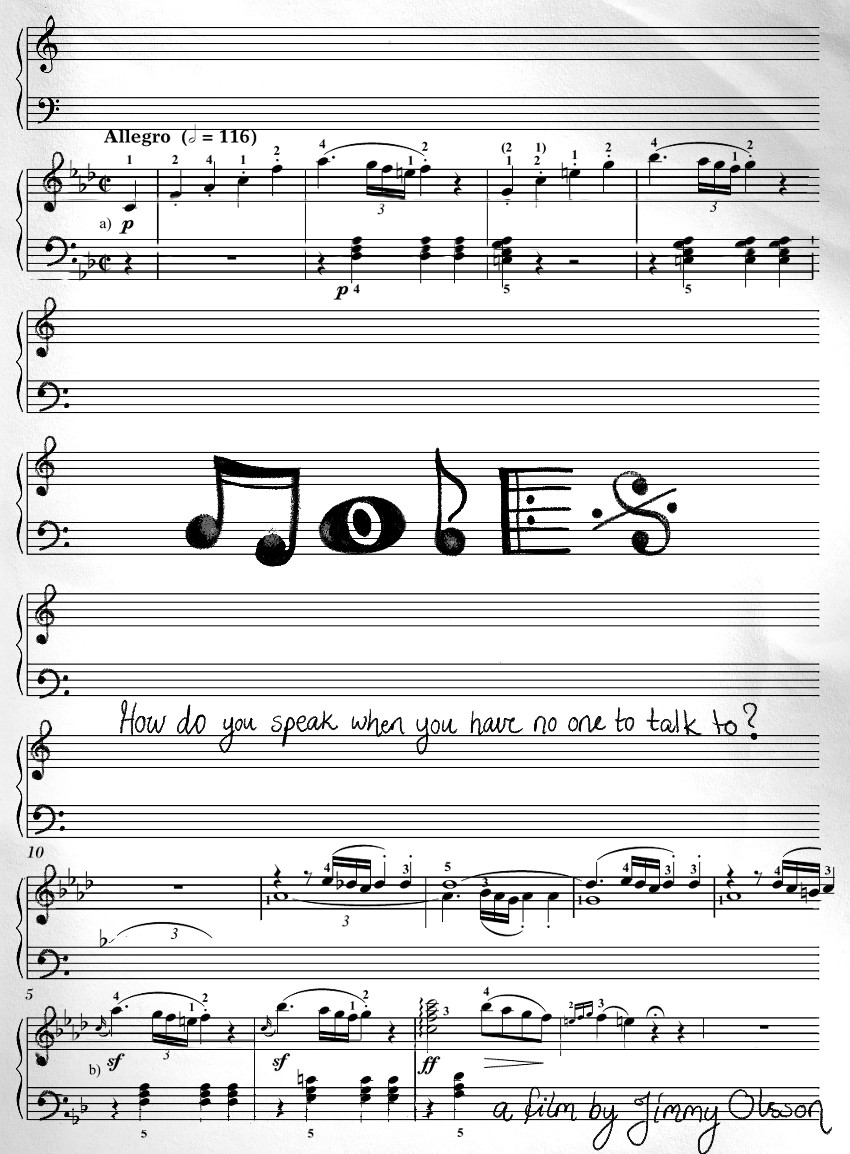 ---
Tell us what you think of "Notes" Drama Short Film by Jimmy Olsson. What are you thinking? What more information do you need? Do you have any suggestions? Or did this help you? Let's have your comments below and/or on Facebook or Instagram! Or join me on Twitter.
Follow Jimmy Olsson on Social Media
Website
IMDb
Facebook
Instagram
Vimeo