Interviews
Paula Galán Producer on Marginalized Nation Unravels short Documentary

Narrative | Dramatic Features
Film Name Marginalized Nation
Genre: Historical Documentary
Date: Jan 2020
Director: Francisco Alberto Galan S.
Producer: Daniel Castilla G. & Paula Galán
Writer: Mauricio Molina, Paula Galán, Alberto Galán
Cinematographer: Rodrigo García & Sebastián Carrasco
Budget: US$10,000
Financing: Personal savings
Shooting Format: 4K
Screening Format: HD
World Premiere: Global Nonviolent Film Festival
Awards:
– Best Historical Subject – Global Nonviolent Film Festival (Winner)
– Best Documentary – Dublin International Short Film and Music Festival (Nomination)
– New York International Film Awards (Finalist)
– Lift-Off Global Network Paris (Official Selection)
– Lift-Off Global Network Amsterdam (Official Selection)
– Lift-Off Global Network Los Angeles (Official Selection)
– Villa del Cine (Official Selection)
– Festival Internacional de Cine por los Derechos Humanos Colombia (Official Selection)
Website
indieactivity: Tell us about "who you are"?
Paula Galán (PG): I'm a Freelance Video Editor passionate about sharing real stories. Originally from Colombia, I've worked in the US, the UK and Australia. After working on a variety of different projects, I am now specializing on documentaries and any short film that aligns with my values.
Introduce your film?
Paula Galán (PG): Marginalized Nation is the first episode of a 5-part series about Colombia's rural areas living in peace. This first episode tells the story of a group of villagers who achieved peace in the region, after years of being affected by the armed conflict. We link their story to the ideals of Luis Carlos Galán, who worked for democracy and dedicated his life to putting end to injustice and inequality. We thus seek to pay tribute to these villagers, to Luis Carlos Galán, and to all the social leaders of the country, many of who have also lost their lives.
---
Tell us why you chose to write, produce, direct, shoot, cut/edit the movie? Was it financial, chance or no-budget reason?
Paula Galán (PG): We made a documentary under the conditions we made it due to severe budget and time constraints of the production team. The reason I always wanted to be involved in this project was because Luis Carlos Galán was my uncle and because I care deeply about Colombia's seemingly never-ending civil war.
Introduce your crew?
Paula Galán (PG): Everyone assumed their role with professionalism and a special sensitivity towards the subject matter. The core team were the three members of the family who wanted to pay tribute to LCGS, a presidential candidate assassinated in 1989, in charge of production, co-production, general direction, editing, color, sound, and music. The three of us participate from the production to the current process of diffusion and launch. The two photographers were linked during filming. The assistant director who was both the filming director and played a central role in the writing of the script definitely contributed to the tone of the visual narrative.
Daniel Castilla G (Producer, Music & Sound Design): He made it possible to have a crew and start this project. His talent with sound and music is incredible. Paula Galán (Co-Producer, Editor, Colour, GFX, Script): She made it possible to finish this first episode and is the one pushing the series forward. Always passionate about what she does. Fransisco Alberto Galán S (Original Idea, General Director, Script). He is the brains of the project and was able to achieve his vision thanks to the collaboration of an amazing film crew. Mauricio Molina (Assistant Director, Set Director, Script): He played a central role in the visual narrative of the documentary. Rodrigo García (Director of Photography): He has an incredible ability to make artistic and aesthetic decisions. Sebastian Carrasco (Photography Assistant): His great taste for excellent shots made him a pleasure to work with.
What are your personal experiences putting on all these hats/responsibilities (simultaneously)? Tell us about the story, writing, and production?
PG: We are committed to make this a series because we understand the impact this civil war has on rural communities. The completion of the first episode inspires us to continue by discussing other issues these communities face. We learned a lot about the challenges of making a documentary and we now feel more confident to make more. Putting on different responsibilities is not sustainable in the long-term, which is why we are looking to expand our team and our budget.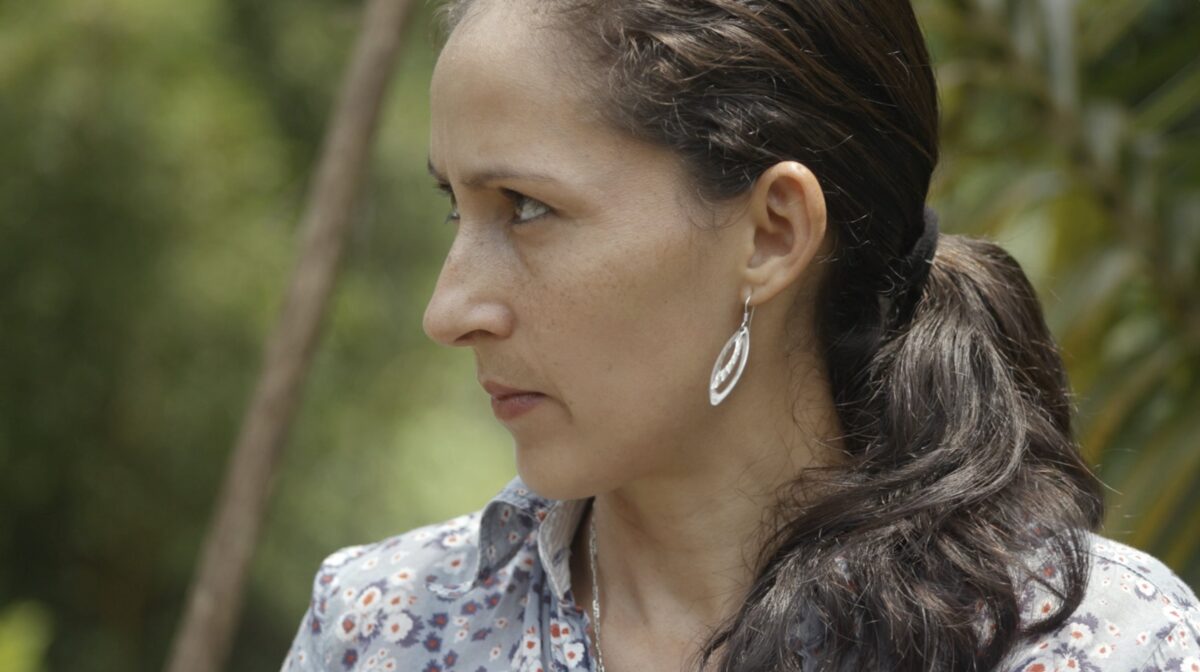 ---
What is the source of the idea? How did the story develop from the idea? And how did the story evolve into a screenplay? Why do this story? Do you have a writing process?
PG: 2019 marked the 30th anniversary of the murder of Luis Carlos Galán and Alberto wanted to pay him a tribute. He told me to make a video that, instead of talking about his life and death, would focus on the country's social leaders. Why? Because they have also worked for a better future for Colombia, and their multiple expressions of leadership were a source of motivation for Luis Carlos. We contacted Daniel CG who lives in Colombia and he took it upon himself to gather the team, including Mauricio, Rodrigo, and Sebastian. We wanted to make a documentary with the voice of vulnerable communities that Luis Carlos valued and supported. We soon made the connection with the history of the Carare region thanks to an interview with Luis Carlos in which he talks about a conversation with 2 peasants that marked him. And that's how a tribute that was originally for Luis Carlos, became a tribute to the Carare peasants and the country's social leaders. A year later, we realized that we could not leave this project there and we decided to turn it into a series, since in Colombia there are thousands and thousands of exemplary people, and we want to illustrate that reality.
Let's talk pre-production: take us through a timeline of how you started and ended it?
PG: We started writing the script in February 2019, did the recce in March, shot (almost) everything in April, and started post in May. Everyone but Paula was in Colombia, so they had to send the drive to London for the editing process to begin. We picture locked in August because our original plan was to release it for Luis Carlos Galán's anniversary, but then decided to send it to festivals and make this a bigger project, so more changes were made afterwards and we finalized the documentary in January 2020.
You shot the film in days. How long were your days?
PG: Recce was 3 days and filming was another 3 days.
Did the tight shooting schedule make it harder or easier? How did it affect performances?
PG: We realised later we needed more footage of the villagers living their daily lives, but we're happy with the footage we've got.
During the film production, what scene (that made the cut) was the hardest to shoot? And why?
PG: When one of the interviewees was crying. It was a very emotional moment that we wanted to be respectful of. We thought it was a vital part of the story and we also didn't want to exploit someone's pain. So we ended up shortening it and not showing too much of her crying.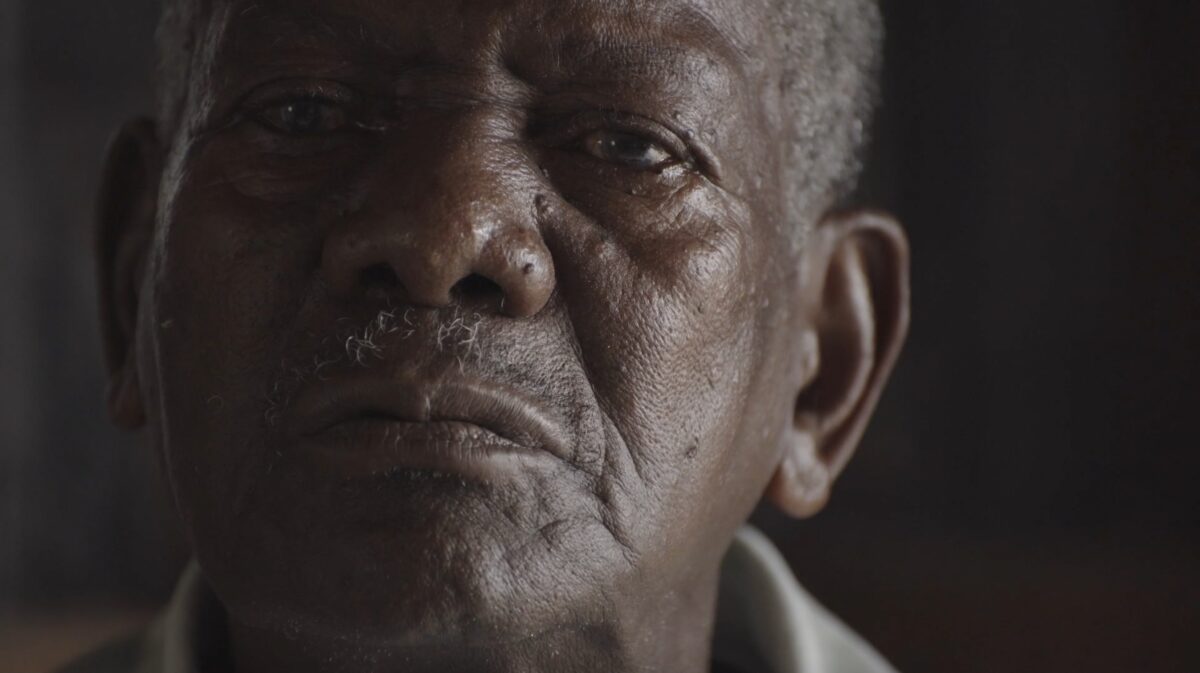 ---
What worked better in this latest production that mightn't have worked so well in the last one you did?
PG: This is our first production.
What were the advantages and disadvantages in the way you worked?
PG: Advantage, an excellent and committed team. Disadvantage, a limited time to deepen the knowledge of those who were interviewed.
What was the experience like of working with a small shooting crew?
PG: It was a pleasant experience due to the proximity of the team and the ease of completion.
The film looks stunning. How did you get such a good look when shooting so fast?
PG: Good direction, excellent photography team, and very good judgment of the editor to interpret the sense of what is narrated.
When did you form your production company – and what was the original motivation for its formation?
PG: Alberto had this idea around November 2018. He wanted to pay tribute to murdered social leaders and Luis Carlos Galán. Thus contrasting the country's situation after 30 years of conflict and after an unprecedented peace agreement.
What was the first project out of the gate?
PG: Marginalized Nation (it was originally called Democracy Roots but we changed it in January)
What about independent filmmaking and the business do you still struggle with?
PG: It is challenging to get financing in Colombia, and we are still figuring out the best way to distribute it in the country. In terms of an international audience, we don't know how audiences are going to react to a film about war that isn't violent.
Where do you think your strengths lie as a filmmaker?
PG: I'm good at communicating with others, scheduling, planning, coordinating, and networking. Once I set my mind on something, I commit to it. This involves getting way out of my comfort zone, trying new things, doing research in topics that are not my area of expertise, and asking for people's help.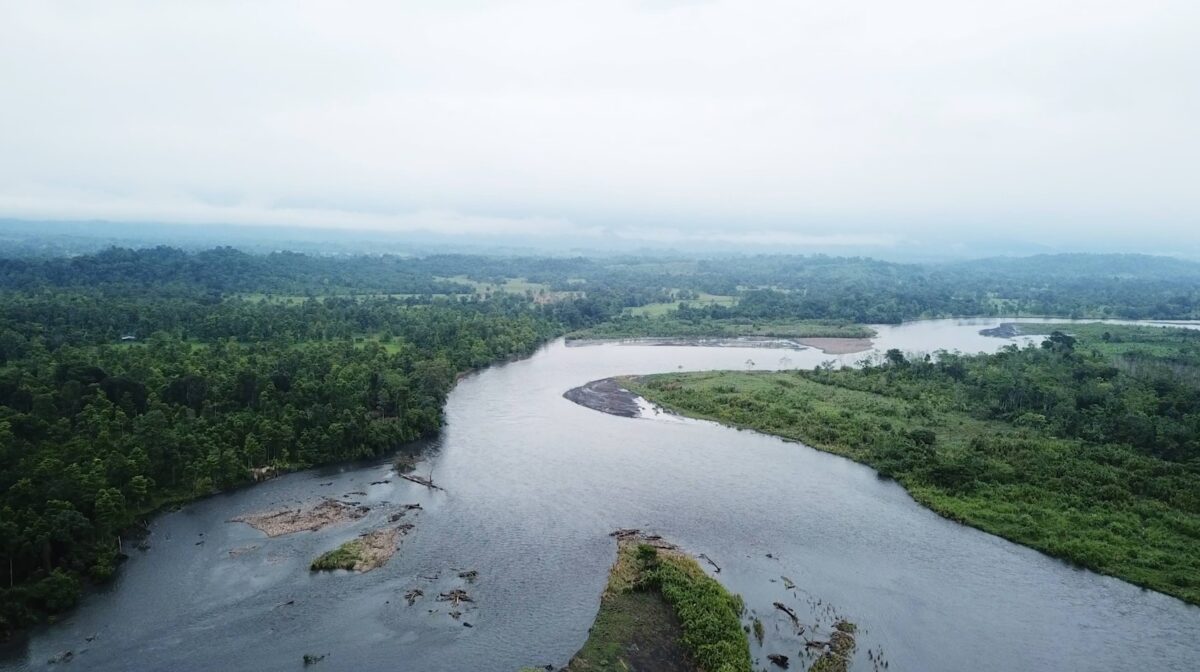 ---
Let's talk about finance, How did you finance the film?
PG: Personal savings of the Director.
How much did you go over budget? How did you manage it?
PG: 50% higher than the initial budget.
How important is marketing? Talk about the festival tour? Do you think a project can make a dent without it nowadays?
PG: It is essential to reach audiences and at the same time obtain financing for the next phases of the project. You can make an incredible and inspiring film, but if no one knows it exists, what will you do with it?
Tell us about marketing activities or efforts on this project – and how it worked or didn't work?
PG: We have been active on YouTube, Facebook and Instagram, and have been growing consistently. Our goal is to reach at least 1K followers in each. We are moving slowly and with realistic expectations, given that we don't have a budget at the moment. Once we get funding, we want to allocate a percentage to the communities that were presented in the documentary, as was our agreement with them.
What do you hope audiences will get from the presentation of your film?
PG: Reflect and act in solidarity with the situation of villagers in Colombia, the most affected by 60 years of civil war.
What else have you got in the works?
PG: We are preparing the remaining 4 episodes of the series. Hopefully, we can showcase them at Global Nonviolent Film Festival again.
---
Tell us what you think of the Short Documentary Marginalized Nation What do you think of it? Genre? More genre? Let's have your comments below and/or on Facebook or Instagram! Or join me on Twitter.
Follow Paula Galán on Social Media
Website
Facebook
LinkedIn
Instagram
Vimeo