Interviews
Roberto Fischer Italian-German Filmmaker on Expedition Niger-Real Africa

Narrative | Dramatic Features
Film Name "Expedition Niger – Real Africa", 101 min
Genre: Feature Documentary
Date: May 2020
Director: Roberto Fischer
Producer: Roberto Fischer (producer), Alka Fischer (executive producer), HIPPOtv GmbH, Munich, Germany
Writer: Roberto Fischer, Philipp Goller
Cinematographer: Roberto Fischer
Production Company: HIPPOtv GmbH Ellingerweg 98 81673 Muenchen Germany
Budget: 300.000€
Financing: HIPPOtv GmbH
Shooting Format: 4K/UHD, HD
Screening Format: 4K/UHD, HD
World Premiere: Global Nonviolent Film Festival
Awards: 8
– Platinum Award – Latitude Film Awards London (Winner),
– Best Documentary Feature – NYCA Awards: NY Cinematography Awards (Winner),
– Best Geographical Anthropological Subject – Feature Documentary – Global Nonviolent Film Festival (Winner),
– Grand Jury Award – Oniros Film Awards (Winner)
– Outstanding Achievement Award – TIFF: Tagore Int'l Festival (Winner)
– Outstanding Achievement Award Documentary – LIAFF Láge Int'l Awards (Winner)
– Outstanding Achievement Award Documentary – Calcutta Int'l Film Festival (Winner)
– World Film Carnival Singapore (Winner)
Website
indieactivity: Tell us about "who you are"?
Roberto Fischer (RF): Roberto is an Italian-German filmmaker, musician, composer, photographer, and journalist who's been in the business for over 3 decades and produced countless commissioned films and Ads for customers all over the world. His job is his passion and that is what makes his work so valuable. He is enthusiastic about fantastic pictures and good ideas. And he tackles things he believes in: We worked on Expedition Niger, for over 1 year.
We financed and produced everything ourselves. Why? Because we love Africa and because few people are interested in countries like Niger. They are always dismissed as the poorest countries on earth. Niger deserves to be seen because it has another form of wealth, namely the smile of its people, the vastness of its deserts, and the mysticism of its tribes – unknown cultures, embedded in spectacular landscapes. We should learn to be more curious and finally dare to preserve Africa, because Africa is the cradle of humanity and is forever fascinating – but take a look for yourself…"
---
Introduce your film?
Roberto Fischer (RF): The name of the Film is Expedition Niger – Real Africa. It was shot in such a way, that the camera is constantly moving, just like the expedition itself. Original African music has been used and many parts were additionally composed. It is a musical trip as well as a geographical and anthropological experience. In Niger time seems to have stood still.
Tell us why you chose to write, produce, direct, shoot, cut/edit the movie? Was it financial, chance or no-budget reason?
RF:  This project did not allow any other option so I worked with a small crew and HIPPOtv financed it. We worked on Expedition Niger for over 1 year. Why? Because we love Africa and because Niger needs to be exhibited in a positive light causing awareness for environmental issues needing immediate handling before it is too late. Many African countries are always dismissed as "poorest" countries on earth. Niger deserves to be seen, because it has another form of wealth, namely the smile of its people, the vastness of its deserts and the mysticism of its tribes – unknown cultures, embedded in spectacular landscapes. We should learn to be more curious and finally dare to preserve Africa, because Africa is the cradle of humanity and is forever fascinating – but take a look for yourself…
Introduce your crew?
RF: The set is the fascinating landscape of Niger and I would like to thank the leader, the guides, the drivers, the cooks, the military escort of the Garde National and everybody who helped to make this project possible. It was an amazing collaboration inspite of language and cultural barriers. This one was an expedition I will never forget.
What are your personal experiences putting on all these hats/responsibilities (simultaneously)? Tell us about story, writing, and production?
RF: It was an experience I would never like to miss. It helped me to widen my horizon and to learn more about this fascinating continent. People with almost nothing welcome you with a smile. Simple as that. It definitely changed my perspective about Africa.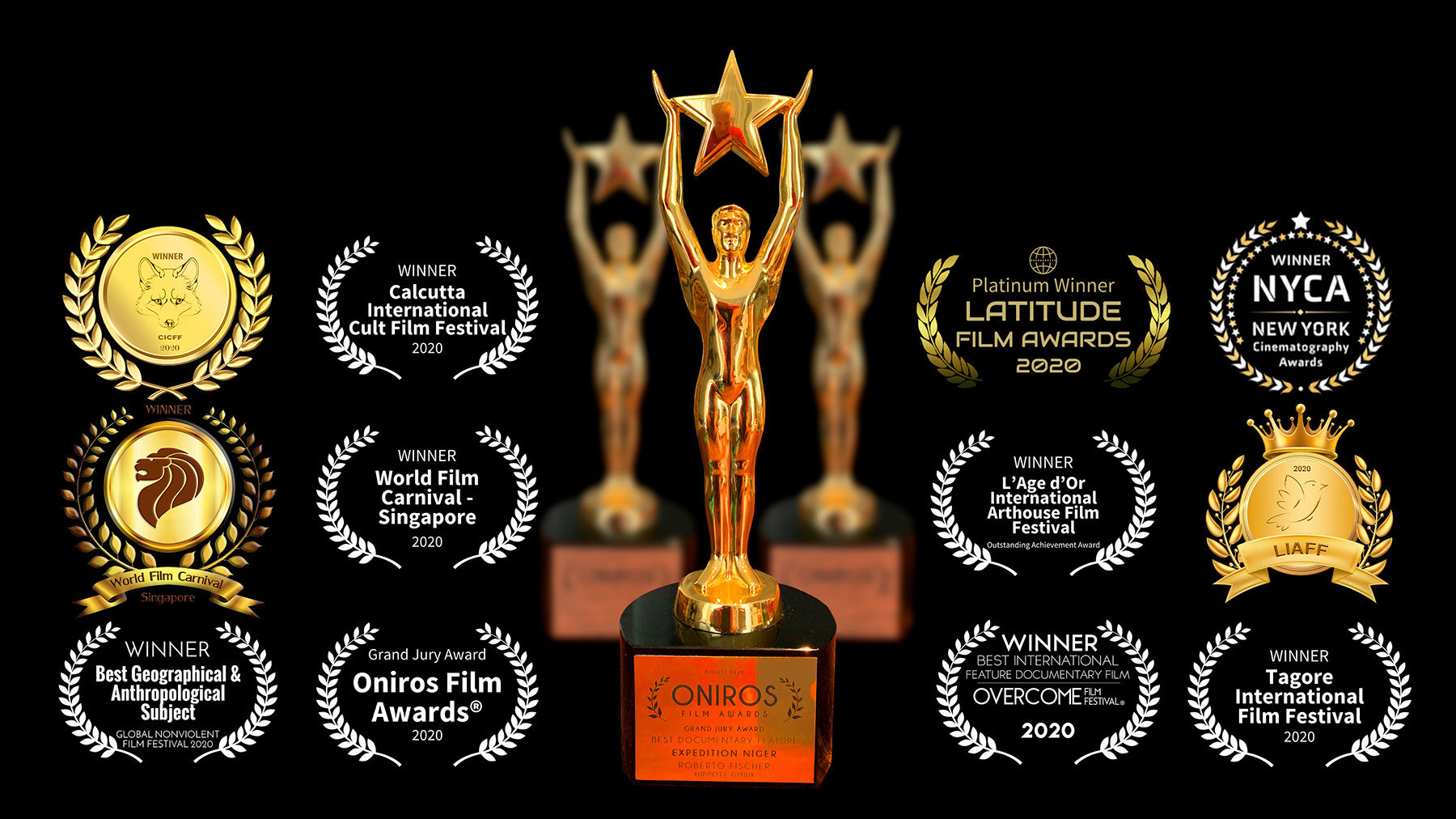 ---
What is the source of the idea? How did the story develop from the idea? And how did the story evolve into a screenplay? Why do this story? Do you have a writing process?
RF: Best production themes happen coincidentally. And so was this project. I met a Syrian guy on my flight to Oman, who said he knows a Russian expedition leader entering Niger with a military convoy. Said and done. From then on I was stuck with the idea of showing a country people normally never get to see. People need to be aware of this forgotten country. The inhabitants of Niger deserve a better life – just like people in the West.
Let's talk pre-production: take us through a timeline of how you started and ended it?
RF: Once I got started with the idea, I prepared my equipment for weeks, did many tests and chose everything I could for a rugged ride. No need to talk about formalities and all the side work one has to do. Once back from shooting, the real work of post-production gets you really involved. For over 1 year I got up every morning at 4 am to work passionately on this project. It felt like reliving the Expedition to Niger each single day while editing.
What was your rehearsal process and period?
RF: Two and a half months of preparation putting together needles and pins.
You shot the film in days. How long were your days?
RF: Two weeks from early morning until I dropped dead in bed for a couple of hours.
Did the tight shooting schedule make it harder or easier? How did it affect performances?
RF: Tight schedule was challenging but also a lesson to be effective and concentrated. Even during my sleep I used to dream of what still has to be shot. The biggest problem was power supply and the never ending dust, which is deadly for cameras.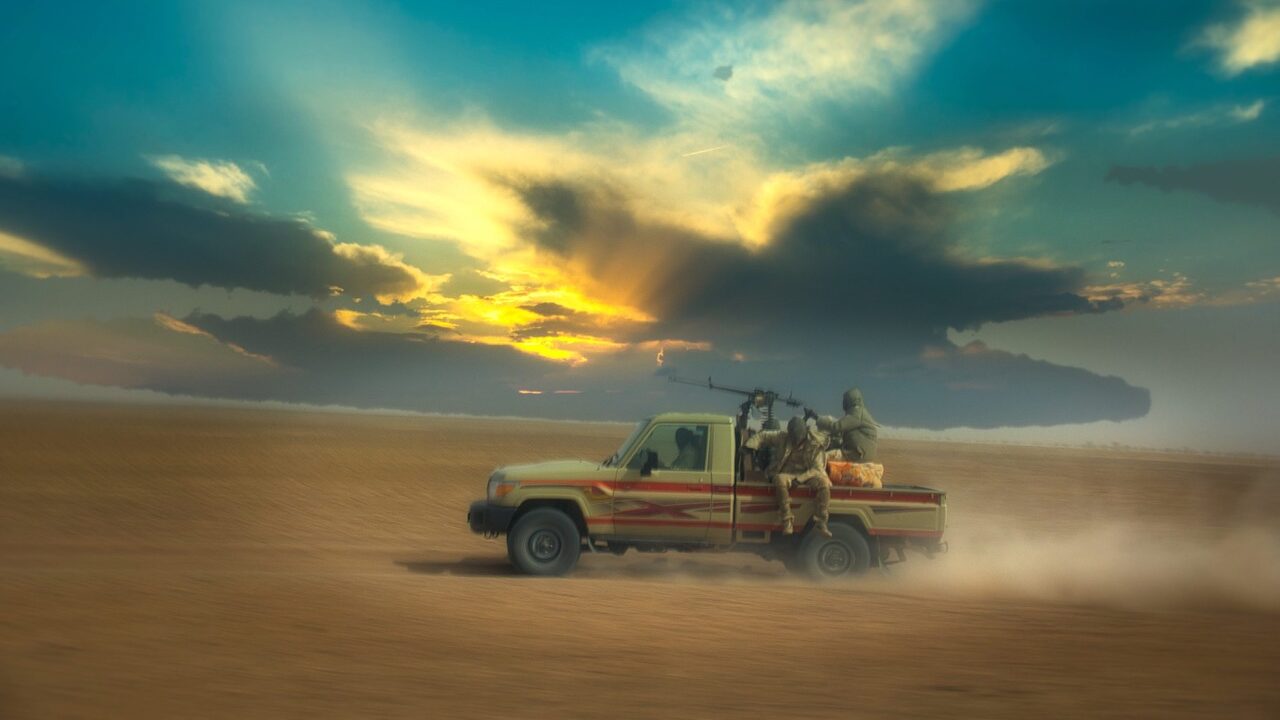 ---
During the film production, what scene (that made the cut) was the hardest to shoot? And why?
RF: Every scene was a challenge. The almost non-existing roads are a challenge for filming. The tight schedule and the danger warnings had to be followed. With each single day the longing for a bath and a couple of hours rest became bigger. All in all it seemed like an endless trip.
What worked better in this latest production that mightn't have worked so well in the last one you did?
RF: My compact crew and the speed allowed me to go to my limits. The intense preparations made my life easier. Almost everything worked as expected.
What were the advantages and disadvantages in the way you worked?
RF: The advantage was the speed and the flexibility of shooting.
What was the experience like of working with a small shooting crew?
RF: I could have never done it with a bigger crew. I had my cameras next to me. Always. Day and night.
The film looks stunning. How did you get such a good look when shooting so fast?
RF: A lot of attention, a care for precision on quality of the end product and my decades of experience helped a lot. I believe know how to be king. Experience is King Kong.
When did you form your production company – and what was the original motivation for its formation?
RF: In 1984 I founded an audio recording studio and in 1990 I founded one of the biggest post-production studios in Munich.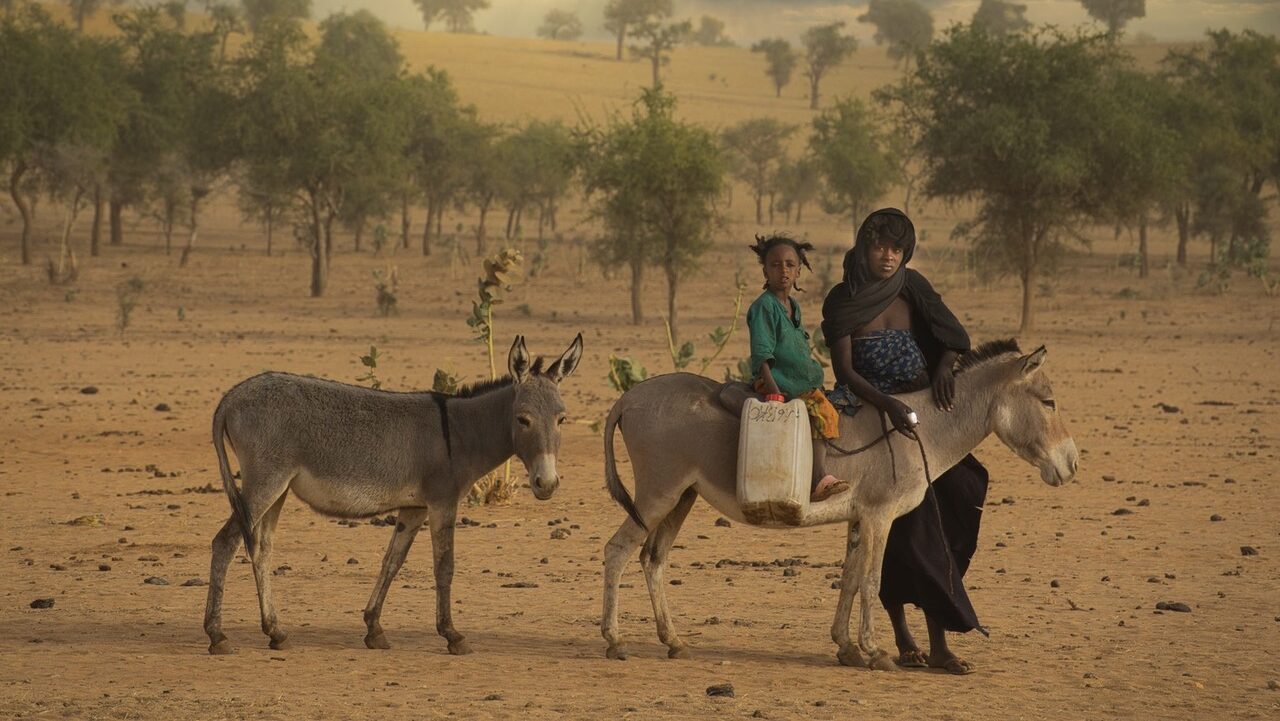 ---
What was the first project out of the gate?
RF: It was a production for a South African company called "Gold Corporation". We filmed in the gold mines of South Africa.
What about independent filmmaking and the business do you still struggle with?
RF: Many TV Stations and film distributors try to take advantage of Indie Film producers. Most of them are surely not out there for collaboration with fair play. You come home with a real good film, you win many awards and most of the time the story ends here.
Where do you think your strengths lie as a filmmaker?
RF: Over the decades I´ve done it all. Be it Commercials, TV programs, Series, Image Videos, Business TV etc. Today I am able to make movies from beginning to end – actively and passively.
Let's talk about finance, How did you finance the film?
RF: I financed it through my own company, HIPPOtv GmbH.
How much did you go over budget? How did you manage it?
RF: This is one of our specialties: we calculate and always remain in the budget.
How important is marketing? Talk about the festival tour? Do you think a project can make a dent without it nowadays?
RF: I think festivals are an important tool for marketing. But of course only if your film has a good topic and is well made.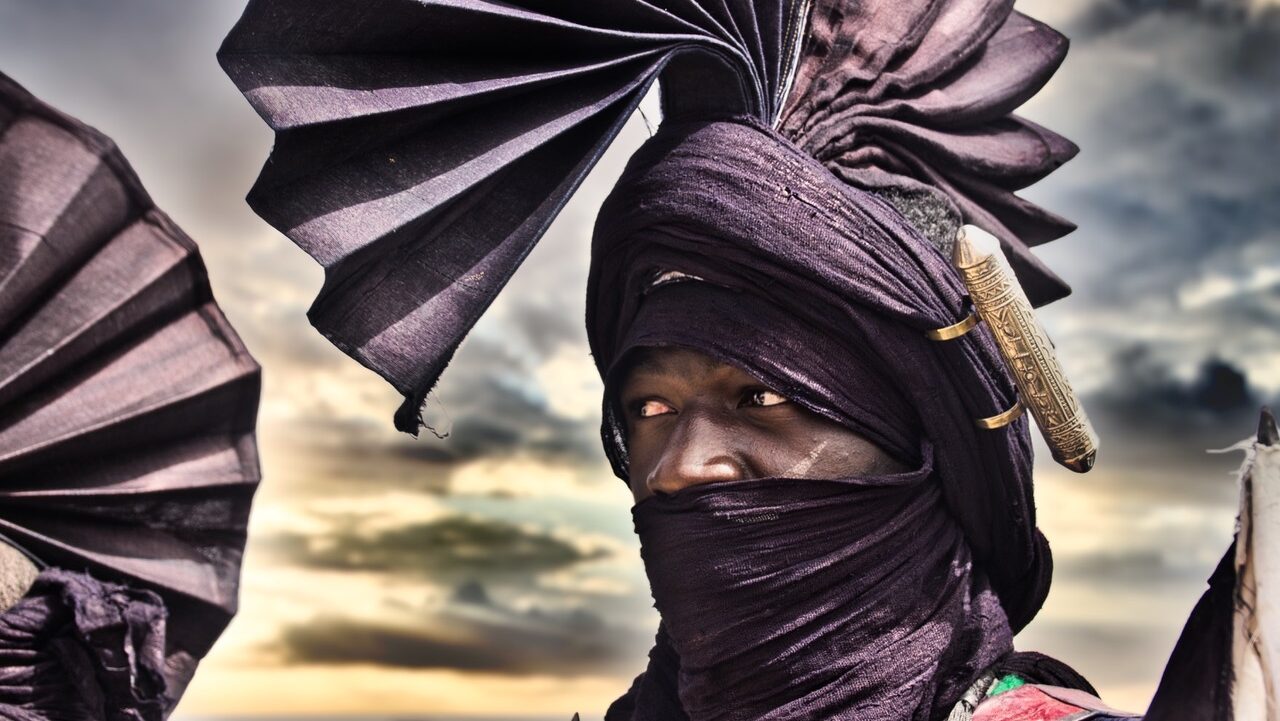 Tell us about marketing activities or efforts on this project – and how it worked or didn't work?
RF: Due to Corona, it is even more challenging to bring the product into the market. Most of the festivals are virtual and thereby one on one presentations are harder to achieve. A cinema broadcast is planned from 20th to 22nd, November, provided a complete lockdown doesn't come.
What do you hope audiences will get from the presentation of your film?
RF: The audience will join us on a rare expedition through Niger and meet two of the last nomadic tribes on earth: the Woodabe and the Tuareg. It is a travel back in time….
What else have you got in the works?
RF: The new film in the pipeline is called: "Expedition Amazonia". It's a documentary about the Matses, the Jaguar people of Peru – one of the last indigenous tribes in the Amazon. The film has already been shot and needs to be edited.
---
Tell us what you think of the Expedition Niger – Real Africa What do you think of it? Genre? More genre? Let's have your comments below and/or on Facebook or Instagram! Or join me on Twitter
Follow Expedition Niger – Real Africa on Social Media
Website