Interviews
ROUGHNECK by Andrew Hardaway; Recreates Dreadful Alternate Reality

A Case Study
Narrative | Dramatic Features
Film Name: ROUGHNECK
Genre: Sci-fi
Date: October 2019
Director: Andrew Hardaway
Producer: Andrew Hardaway
Writer: Jerome Schwartz
Cinematographer: Neil Shapiro
Production Company: Epic Tales
Budget (expenditure): $60k (incl. All Post-Production & Sound).
Financing: I squirreled away money for 6-years, sold my car, and put the composer, sound designer, and mixing fees on a credit card.
Shooting Format: RED Epic cameras
Screening Format: 16:9 with a 2:35 ground glass
World Premiere: Future Gate Sci-fi Film Festival (Prague)
Awards: Best Sci-fi short at HRIFF and a 1st prize at the Fade In Awards.
Website
---
indieactivity: What is your film about?
Andrew Hardaway (AH): Roughneck is about how unchecked technology will alter our emotions, our perceptions, even our memories; essentially the most fundamental parts of what it means to be human. In the near future, mankind lives in a world where advanced tech has migrated into our brain through a device called the minder. The minder removes negative emotions from the human experience and replaces them with a vision of a perfect human existence.
This might sound "sci-fi" and farfetched, but that's not where I'm coming from. In the last two years, we've witnessed how much societal and emotional disruption Facebook delivers, how scientists are using contact lenses for augmented reality overlays, how Elon Musk is tapping into our mind via Neuralink, and how everyday experience is losing ground to the alternate realities of video games. I think of Roughneck as non-fiction rather than fiction; an extrapolation of current trends towards their inevitable consequences.
ROUGHNECK takes place at the watershed moment when a few inquisitive humans (called Roughnecks due to the scar left on the neck after Minder removal) stumble out of their virtual fog long enough to question the relentless tide of technological progression. ROUGHNECK is not a story about man vs microchip. Instead, it's centered around one man struggling to adapt to personal and societal circumstances he cannot possibly change. Much like the Deckard character in Bladerunner, Caro must adapt and find his own truth in a world laden with technological contradictions.
For me, the seeds of Roughneck were sown a decade after the dot com bust as thinkers and psychologists began assessing how technology was changing our emotions and interpersonal connections. First, I saw Sherry Turkle's TED talk. Then, Ashton Kutcher made news when he decided to spend an entire weekend without his cell phone. It wasn't the actor's feigned discomfort that sparked me, but how technological dependence this might play out in fifty years when it inevitably migrated into our body.
The Official trailer for ROUGHNECK directed by Andrew Hardaway and written by Jerome Schwartz
---
Tell us about the festival run, marketing and sales?
Andrew Hardaway (AH): We were fortunate that two of our official selections happened prior to the Spring COVID shutdown. This allowed us to gather the actors, crew, friends, and family to see the film in the atmosphere for which it was designed. We received a "Best Sci-Fi" award that night, which meant a lot.
Give the full Official Synopsis for your film?
AH: What if you never had to feel sadness? What if you could only feel joy? What would you give for that? Roughneck is a mind-bending exploration of memory and consciousness. In the near future, mankind lives in a world where advanced technology removes negative emotions from the human experience and replaces them with a vision of a perfect human existence. But when a decorated soldier loses his wife, he finds himself experiencing something that shouldn't be possible… pain. After he can no longer hide his grief from the world, he is targeted as a dangerous outlier, who may hold the fate of society in his hands.
Development & Financing?
AH: Anyone that works in commercials can tell you about how frustrating it is to be pigeon-holed by ad agencies. After directing big spots in the US and internationally for five or so years, I'd become known as a "VFX/automotive" director. Though happy to be working, I knew those car commercials would not provide the creative runway I needed, so I started saving and plotting the next career move. A few years later, I approached Jerome Schwartz, a talented television writer, with a basic story outline and a detailed treatment. Luckily, he agreed to write the screenplay and we set off to develop a short designed to convey to producers and production companies where a feature could go. So yeah, ROUGHNECK is really a more elaborate teaser for the feature and will hopefully serve as a calling card for long-form directing opportunities.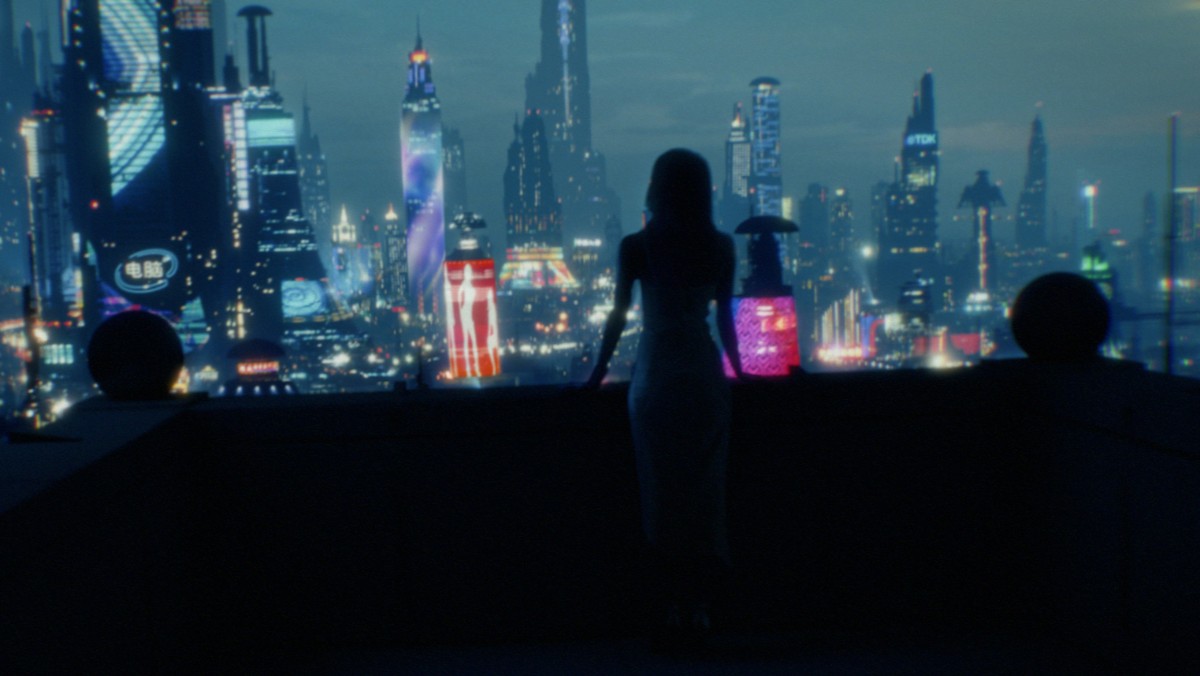 ---
Jerome and I wanted to approach the classic science fiction character story in a fresh way. The technology in our world allows for simultaneous overlapping experiences inside and outside the user's brain. Keying off the minder's control of emotions, Jerome introduced an interwoven love affair that revealed the complexities of love and memories in this world. We worked to create a narrative structure that revealed the extent of technological encroachment into the mind, where humans no longer discriminated between real and synthetic stimuli. Developing these concepts in the script, on film, and in editorial became both tedious and rewarding.
Production?
AH: The initial hurdle for Roughneck was coordinating all the actor and crew schedules in Los Angeles. Since the actors were working for scale and much of the crew was working for free, it meant shooting dates had to be on dates where none of us would lose paying work, including myself. It took nearly six months to finalize our 5-day shoot and during that time I didn't know if we'd be shooting Roughneck next week or next month. Though ill-advised, I was shooting a commercial in Mumbai a week before Roughneck photography started because I needed money for the short.
On the 14-hour return flight back to LA, I was designing props and furiously preparing myself for a complicated shoot day away. Though casting was completed weeks prior, we lost an actor 18 hours before day one. Some describe filmmaking as trial by fire, and it's so true. You just have to settle yourself, dig in, and keep your vision as intact as possible. Since Roughneck was filmed almost exclusively on greenscreen, it was clear where and how things would be filmed. Our DP Neil Shapiro brought both his industry-recognized talent and an experienced crew and equipment package to the film.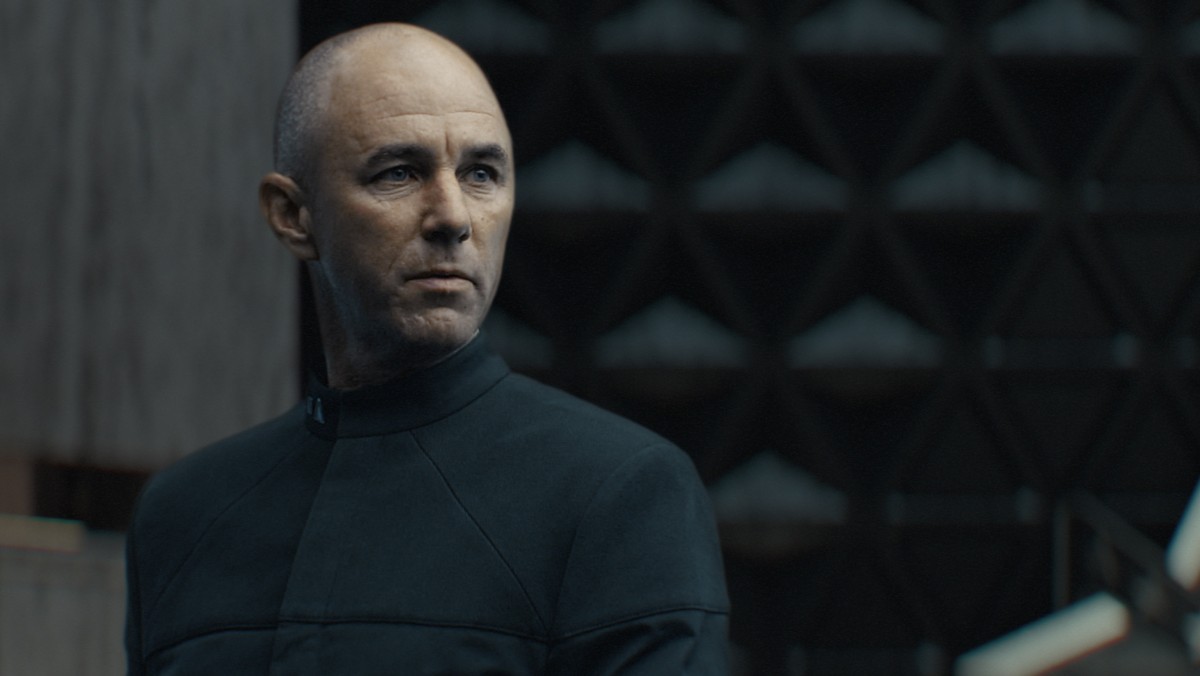 ---
Roughneck is essentially a 12-minute digital visual effect that encompasses just under 200 shots. So getting the post completed proved to be our largest and most time-consuming hurdle. I did 99% of the digital effects myself over a 4-year period while freelancing as a director and compositor. That involved lots of education, numerous emails to extend pro-bono software licenses, and tons of computers I bought for cheap off Craigslist. At the height of post-production, our electric bill at home was five times normal. There were numerous occasions during this period where things got extremely tough personally, and I thank my wife for getting me through it.
Production was on a sound stage at Henson Studios in Hollywood surrounded by a massive green screen. I went into production having pre-visualized most of the film myself using CG, though strayed from the previs once the actors were blocked and better creative approaches presented themselves.
We filmed the majority using RED Epic cameras, and the POV photography using the Silicon Image camera mounted to a custom doggie-cam helmet fitted with VR glasses so the actor could see his filmed POV in real-time. Screening Format: We filmed in 16:9 with a 2:35 ground glass, then did some post trickery to add the characteristic lens warping you get using anamorphic lenses.
Festival Preparation & Strategy?
AH: Our preparation and strategy for the festival run started with FilmFreeway and a detailed spreadsheet of festivals that seemed appropriate for the short. Only about ten percent of the sci-fi genre festivals we submitted to selected the film. This was pretty surprising and awkward for me, but I've been slowly training myself to take life as it comes.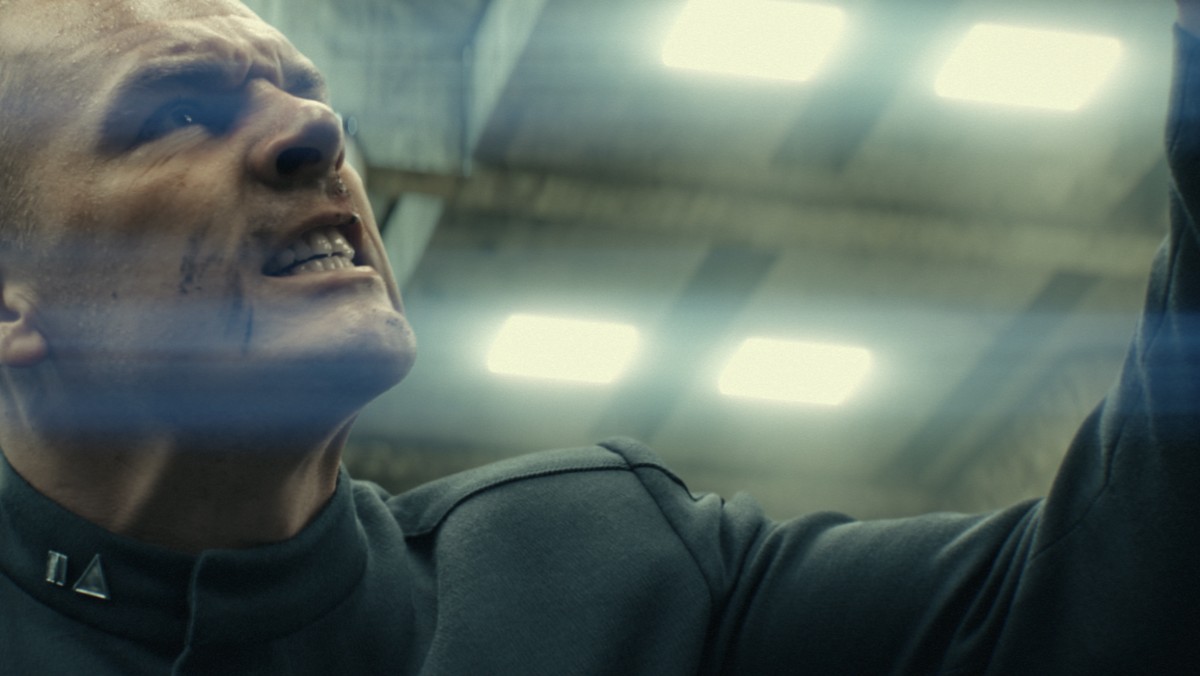 ---
The Release?
AH: Festivals exclusively.
Advice from the Filmmaker?
AH: The idea of specificity is something I think about most often. In order for something to be specific, it must also be guided by a clear vision that can be both communicated and is affordable. In my opinion, the more specific the filmmaking, the greater its uniqueness and thus more stimulating to watch and enjoy. But as filmmakers, we pay a steep price, personally and professionally, for higher-level, greater-detailed artistic expression. The trick is to know when to let details go, and when specificity is absolutely essential to creating your unique vision and path as a filmmaker.
---
Tell us what you think of the Case Study for ROUGHNECK. What do you think of it? Genre? More genre? Let's have your comments below and/or on Facebook or Instagram! Or join me on Twitter.
Follow Andrew Hardaway on Social Media
Website
IMDb
Facebook
Vimeo