Interviews
Someone New by Monica Ammerman: A Must See Award-Winning Newly Debuted Web Series

A new web series, Someone New, created by NYC actor and award-winning director Monica Ammerman, announced today that Season One of the 10 episodes limited series is now available on YouTube. The playful and intimate new series showcases two actors playing ten characters in a feminist reimagining of classic text La Ronde.
Synopsis: 2 actors play 10 different New Yorkers tied together in a daisy-chain of hookups. A new web series by Monica Ammerman adapted from "La Ronde" by Arthur Schnitzler.
The Official Trailer for Someone New, written and directed by Monica Ammerman
---
The series playfully explores gender roles, expectation, and consent by following a daisy chain of hookups through the lives of ten different New Yorkers, all portrayed by only two actors, Samuel Greco (The Actor's Studio, LAMDA) and series creator Monica Ammerman(Winner: Best Director of a Series, Austin Revolution Film Festival). A character-list of instantly recognizable New York types dish out humor and drama as we watch them navigate the world of heterosexual relationships in a post-Me-Too world.
Created in response to visibly male-directed film adaptations of Arthur Schnitzler's play "La Ronde", this fresh adaptation reimagines the classic text in a modern context through a female lens. Using techniques such as "flipping the script"—a device used to give female characters dialogue originally used by male characters—the series challenges the often one-sided and highly gendered representation of women by male writers and directors.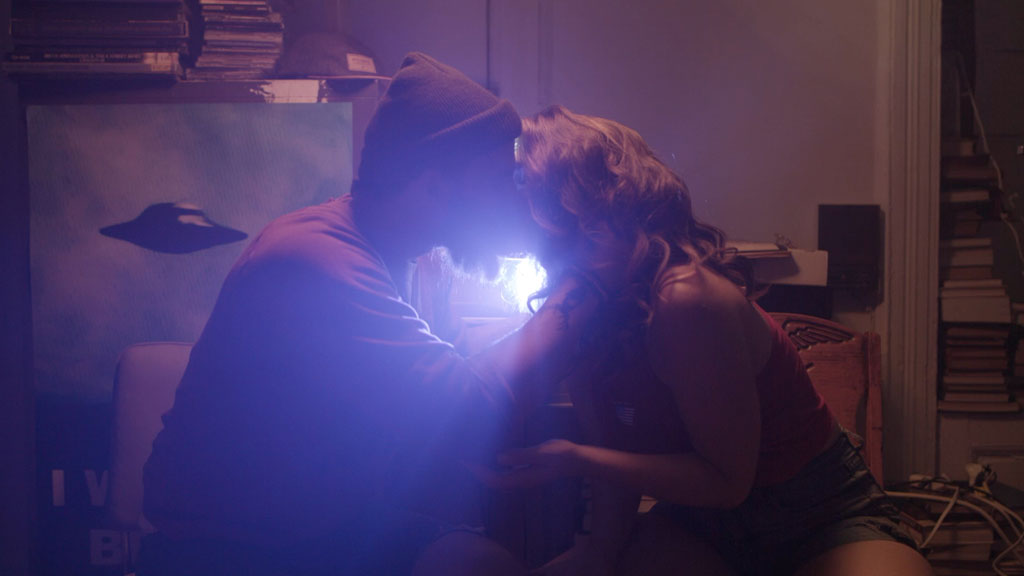 ---
"I wanted to recast the characters from the original text into roles that they would be if they were a Millenial living in New York today," writer and director Monica Ammerman explains. "But the truth is, people in 1897 [when "La Ronde" was written] were very similar to people today. It's the circumstances that have changed. I wanted to highlight that by having only two actors placed in a variety of situations."
The series' cinematic feel and intimate imagery was captured by Director of Photography Zak Ray, who is better known for his work on the viral dance video "Coincidance."
Monica Ammerman is the writer/director, co-star of Someone New. She has most recently acted in the short film Liz is Fine currently on the film festival circuit and is in development for a new comedy web series and full-length stage play, both of which she has written. Her introduction to indie filmmaking came in the form of co-starring in the internationally acclaimed comedy feature Frisky which is available on Amazon. She has also worked extensively on stage in both California (California Shakespeare Theater, San Francisco Shakespeare Festival) and New York (Columbia Stages, New Renaissance Theater).
---
Tell us what you think of Someone New by Monica Ammerman. What are you thinking? What more information do you need? Do you have any suggestions? Or did this help you? Let's have your comments below and/or on Facebook or Instagram! Or join me on Twitter.
Follow Monica Ammerman on Social Media
Website
IMDb
Pinterest
Twitter
Instagram
YouTube
The post Someone New by Monica Ammerman: A Must See Award-Winning Newly Debuted Web Series appeared first on indieactivity.