Interviews
The Amazing Adventures of Awesome by Allison Brownmoore

A Case Study
Narrative | Dramatic Features
Film Name: The Amazing Adventures of Awesome
Genre: Animation, Short, Family
Duration: 7 munites
Date: May 29th, 2020
Writer/Director: Allison Brownmoore
Producer: Allison Brownmoore, George Chignell
Executive Producer: Serena Armitage
Flame Artist: Anthony Brownmoore
Lead Animator: Sylvain Doussa
Production Company: Blue Spill
Composer: Robert Logan
Sound Design: Alex Wilson-Thame
Edit Consultant: Andy Worboys
Illustrations: Allison Brownmoore (100 hand-drawn illustrations for the film)
Animators: Kevin Smy, Amalie Vilmar, Mairead Ryan, Jamie Kendall
Budget: Our budget was modest for an animated film, it was produced through our design studio, and came in at under £10,000.
Financing: Self-funded
World Premiere: Brooklyn Film Festival
Awards: Best Animation at London Independent Film Awards;
Website: https://aaoa.co.uk/
The Official Trailer for The Amazing Adventures of Awesome written, produced, and directed by Allison Brownmoore
---
indieactivity: What is your film about? 
Allison Brownmoore (AB): The Amazing Adventures of Awesome is a hand-illustrated short film about a young autistic girl at the heart of a quiet revolution. It was inspired by my son, who was diagnosed with autism when he was six. His diagnosis came as a surprise for us as he didn't present with, what we thought at the time, autism was – he was very sweet and empathetic, and very socially motivated. The time around diagnosis was quite turbulent, but my son and I had an encounter at a music festival that changed everything – and I realized this incredible gift that he had. It was this moment that became the inspiration for the film. 
Tell us about the festival run, marketing and sales?
Allison Brownmoore (AB): The film premiered at Brooklyn Film Festival, and has since screened at a multitude of other festivals, including LA Shorts,  Aesthetica Film Festival, and Encounters Film Festival.
Give the full Official Synopsis for your film? 
Allison Brownmoore (AB): The Amazing Adventures of Awesome is a hand-illustrated short film about a young autistic girl at the heart of a quiet revolution. The film follows our character on a journey of discovery, as she explores the world around her, and, despite being different, finds her own path in life. The story unfolds from the perspective of our autistic character and is positive and optimistic.
---
Development & Financing?
Allison Brownmoore (AB): After being inspired by her son, Allison began outlining the story into script form. She also started illustrating, as she wasn't sure how the film's animation style might influence the script. Once she started illustrating and decided the technique would involve hand illustrations, scanned, coloured, and animated – this gave a direction for how the story would unfold. We applied for one funding stream through BFI but were unsuccessful, so we self-financed the film through Allison's design studio. Allowing the illustration work, storyboarding, animatic, editing, and some of the animation to be done in-house allowed flexibility in our funding, as the bulk of the budget was then spent on character animation and music. 
Production?
AB: Our script phase was relatively short, as we moved into storyboarding and then worked for a long period on the animatic to make certain the script was portraying the story as we needed it. We also wanted to share the story with people in the autism community, which was important to our process, and having the film in an animatic state was important for this. We went into animation thereafter, concentrating on locked scenes, and spent around eight months in animation. Once the animation was complete, the finish on Flame was quite straightforward, and the entire production was wrapped within twelve months.
Festival Preparation & Strategy?
AB: We initially submitted an incomplete cut with some rough animation to the major players, but wasn't successful. We then decided to hold back and await until we were finished, and then start submissions. We held back initially again and went for the  major festivals, before opening our submissions up. We engaged with Festival Formula who were very encouraging in the film having a wide reach in the major players, and to date they've been right – which has been fantastic as we've been able to streamline our submission fees.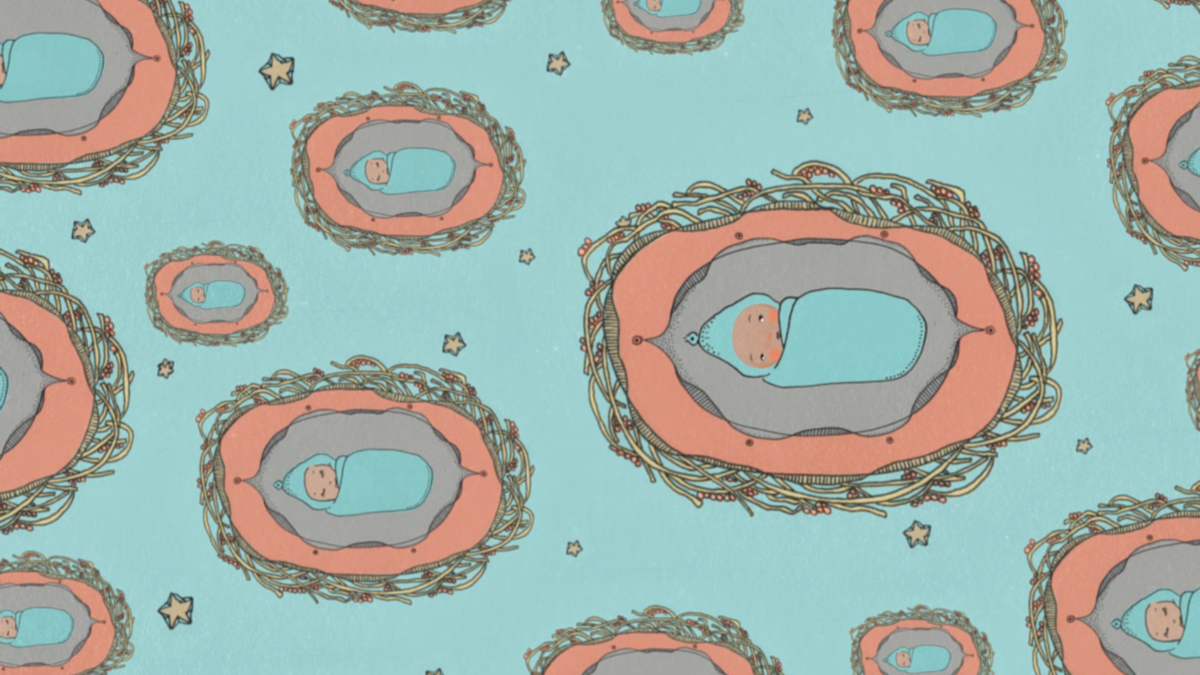 ---
The Release? 
AB: We're still on the festival circuit, with an online release in Spring 2021.
Advice from the Filmmaker?
AB: Once you've worked out the kind of film you're making, look at what else has been made and open yourself up to seeking advice from people whose work you admire. Don't just look for good feedback. That won't help you grow. Seek the bad stuff,  and use it!
---
Tell us what you think of the Case Study for The Amazing Adventures of Awesome What do you think of it? Let's have your comments below and/or on Facebook or Instagram! Or join me on Twitter.
Follow Allison Brownmoore on Social Media
Website
IMDb
Linkedln
Twitter
Instagram
Vimeo