A Case Study
Narrative | Dramatic Features
Film Name: ECHO
Genre: Cinematic Essay/Experimental Short
Date: November 2020
Director: Lieke Bezemer
Producer: Elyse de Waard
Writer: Lieke Bezemer
Cinematographer: Nick Tucker
Camera Assistant – Ryan Whitfield (NZ)
Editing – Erik van der Bijl (NL)
Sound Design – Tyas van den Bergh (NL)
Grading – Elf Godefroy (NL)
Translation – Tiger Shigetake (JPN)
Production Company: University of the Arts Utrecht (HKU)
Budget: $8,500
Financing: Crowdfunded and self-funded
Shooting Format: 4K / ProRes
Screening Format: 2K / 21:9 / DCP
World Premiere: Netherlands Film Festival 2020
Awards: N/A
Website: www.liekebezemer.com/echo
indieactivity: Tell us about "who you are"? 
Lieke Bezemer (LB): My name is Lieke Bezemer, and I am a twenty-two-year-old filmmaker and photographer. Having grown up in a small forest in the Netherlands, nature has always been a part of me and my work. I studied Image and Media Technology at the University of the Arts Utrecht, where I spent most of my time specializing in the telling of factual and environmental stories as a director, photographer, and cinematographer, while also exploring many other disciplines besides photo and film. Having had a more artistic style training together with my deep fascination for the natural world has been proven to be a golden combination. My process is characterized by thorough research and an extensive concept phase, making for a layered narrative told from often unexpected angles. I find it important that my work is meaningful and impactful; portraying the hidden stories that we need to hear.
A Behind the Scenes Look at making of ECHO by Lieke Bezemer – HKU Awards
---
Introduce your film?
Lieke Bezemer (LB): ECHO is the embodiment of the hidden world within a damaged mind. Told in a poetic yet confronting manner, ECHO bridges the gap between one's disconnected inner- and outside world; the short film visualizes the inner processes of trauma caused by sexual abuse. The most prominent being the constant battle between anxiety attacks and dissociation: being overpowered by intense fear or numbing out completely. All of these complicated survival mechanisms are portrayed by solely using nature. These particular landscapes were filmed in Hokkaido, the northernmost island of Japan, where the winters are long and the land is covered in deep snow. The visuals combined with a raw and poignant voice-over, voiced by myself, start the much-needed dialogue that up until now stayed suppressed and unspoken. The film is based on my own experiences, and thereby a big part of my own healing process.
Introduce your crew? 
Lieke Bezemer (LB): My absolute ride or die this project has been our producer, Elyse de Waard. Elyse is the type of person that will make you want to become a better person yourself. She is this beautiful souled and kindhearted power woman. She is exactly what this film needed – because this film was a hard one to produce. For both of us, it was our first 'big' live-action film. We had a limited budget, which the two of us raised by crowdfunding. I was set on shooting on the most remote islands of Japan. But most of all, we were shooting a film so heavily personal, that her producing style had to balance between caring and tackling. And this is where she shone. I always say that she was the one to keep me safe and sane throughout this entire process. If it wasn't for her, this film would not have been here – and I would have probably lost my mind. We have seen each other grow so much through the making of ECHO, creating a bond that will last a lifetime; not just professionally but also as dear friends.
---
Nick Tucker, who is our cinematographer, and I go way back. We met in the summer of 2016 as conservation volunteers in South Africa. Meeting Nick was special in many ways, but mostly because he was the first person I ever met with similar ambitions to my own – a career in making nature films. We sporadically kept in touch after returning home: him back to Washington DC and me to the Netherlands, where we stayed each other biggest fans through the years. We even heavily influenced each other's works without physically meeting during that time. When I started the conceptualization for ECHO, I came to the conclusion that I had to be the director on this one. With my love for all things camera-related, it was really hard for me to hand over the role of DOP. There was only one person who came to mind, who I trusted enough to do this job for me. And Nick trusted me too. Enough to ditch his classes for his Environmental Filmmaking masters degree for a little bit, and hop on a plane to Japan.
During the shoots, Nick had to deal with a bit of a meddling director: a lot of the concept was riding on my ideas of the cinematography. Nick definitely found a way to work with this and make the project its own. Our collaboration was as smooth as the snowy hills pictured by him in the film, and it. I can't wait for our paths to cross again. Due to our budget, it was just the three of us in Japan. An on-location crew three people strong. A director, producer, and cinematographer in the snowy wilderness of Hokkaido. Our little ECHO family. Returning home with hours upon hours of footage and a vague idea of how the visuals should be tied together, we turned to Erik van der Bijl: our critical and talented editor, and student at the prestigious The Netherlands Film Academy.
We did all of the editings together, as this proved to spark interesting discussions continuously. Erik challenged me on lots of narrative decisions, like adding (and then tweaking) the voice-over. At first, I resented the very idea of adding a voice-over, because I did not want to tell my personal story in the film. However, after adding a version of the voice-over to the edit, Erik wanted to try and really get to its core. As we removed over half of the script, I found myself advocating for specific sentences that I thought were important to be told. How did I go from refusing to tell my story to then fighting for it? I don't know, ask Erik. He made sure the film fully embodied my own experience of trauma and, on top of that, he made sure the story communicated to a larger audience as well, where ECHO could reach its full potential and impact. We enjoyed our collaboration so much, that we already have another project in the works.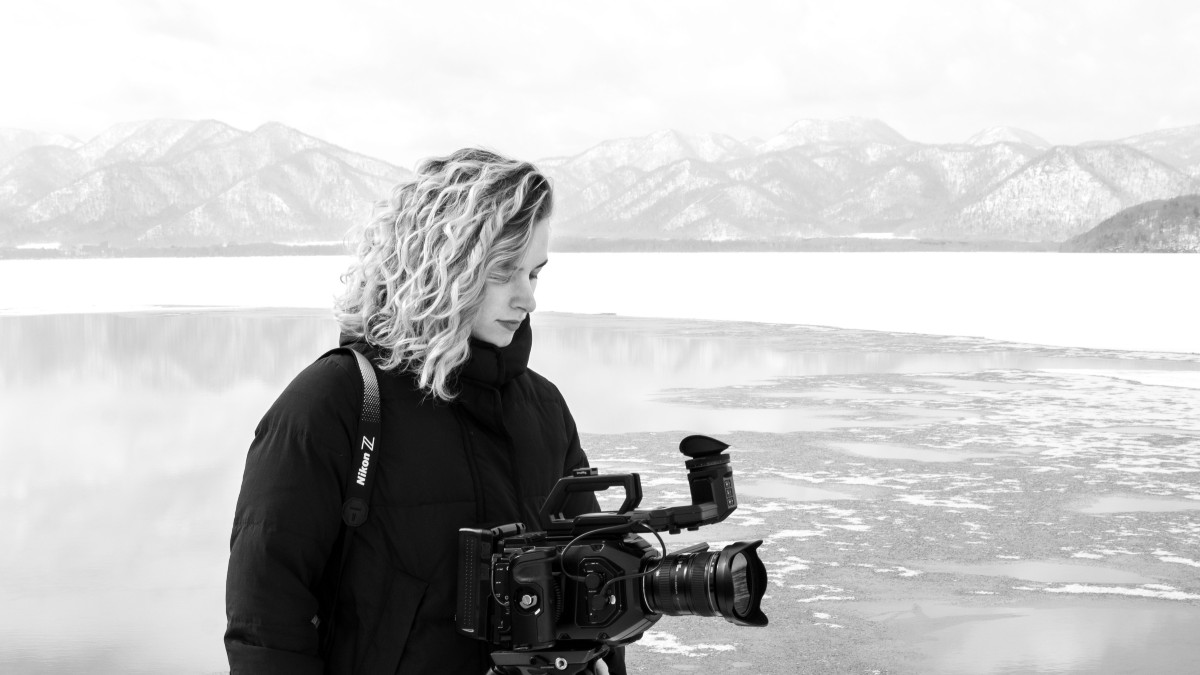 ---
Where I had been visually focused most of the concept phase, I knew "sound" would be crucial to this film. The soundscape would tie everything together and make ECHO into a convincing reality. Luckily, our sound designer Tyas van den Bergh(Sound Potion) had been specializing in 'world building' through sound for years. Even though he had not worked on live-action films before, he was a perfect fit for the project. The more experimental and associative nature of ECHO called for an original soundscape. An original piece does not happen overnight. We made countless versions, where Tyas' dedication shone through as he practiced his craft passionately and tirelessly. Working with Tyas has been a joy all around. Moreover, with his specialization in sound, he was also key in my healing process. Tyas played a big role in me finding my voice – the voice with which I now can speak about my trauma. With the recording of the voice-over, he always made sure I felt as comfortable as I could while being in such a vulnerable position. The recording sessions were truly therapeutic, and I owe all of this to him. There are a few other crew members, but these four are the ones that busted their asses with me for months. With such a small crew comes great dedication. The lines between roles often got blurred, as the few of us were working magic that would usually take a huge crew to create. I can't thank them enough. 
Tell us why you chose to write, direct, voice and co-shoot the movie? 
Lieke Bezemer (LB): Besides ECHO being my graduation film and there being no budget whatsoever, the biggest reason for me to take on multiple roles was that the story is so incredibly personal. In fact, at the start, it was hard for me to involve anyone at all. Communicating my trauma to anyone was still difficult and we didn't want to push it too much too fast, so Elyse and I decided to keep the crew as small and intimate as possible. Taking on more than one role also made the film even more personal, which felt just right in this project. ECHO has been the most intense and effective trauma therapy I've had! And besides that, I've been trained in more than one discipline and I don't want to limit myself in a creative process. This film is my baby, and there is nothing I wouldn't do for it to succeed.
What are your personal experiences putting on all these hats/responsibilities (simultaneously)? Tell us about story, writing, and production? 
Lieke Bezemer (LB): Having all of these extra responsibilities on top of directing was definitely overwhelming at times. Most of the time honestly. But for this film, it was the way to go. Also, my tiny crew doubled as an amazing support system and jumped in to help out whenever they could – like our producer Elyse as the on-location sound-recordist and even as a camera assistant. Working with such a small crew on such an ambitious film can't not be overwhelming I think, but they're the most fulfilling projects!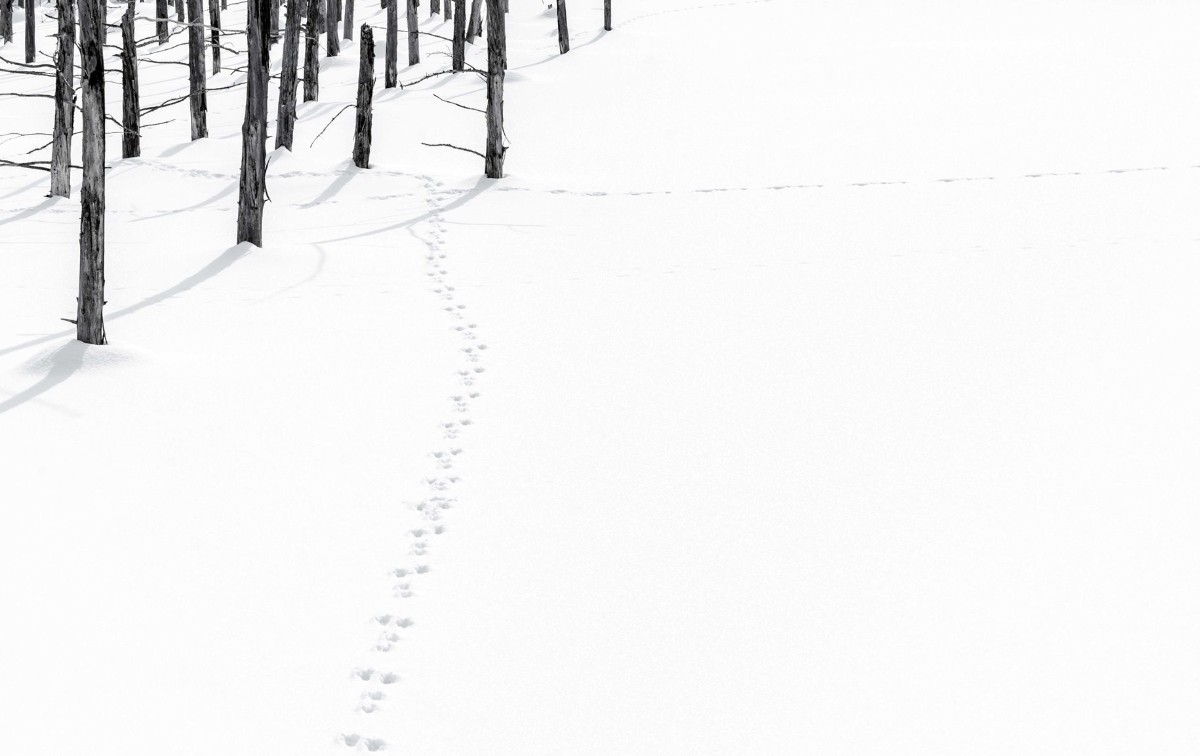 ---
What is the source of the idea? How did the story develop from the idea? And how did the story evolve into a film? Why do this story? Do you have a writing process?
LB: The whole reason I needed to make ECHO was because I missed a film like this in my own healing process. When I got diagnosed with PTSD, it was so hard to wrap my head around what that actually meant. Was I losing my mind? Understanding, let alone communicating, the experience of trauma feels impossible – which is actually scientifically acknowledged by brain scans. As I still do now, I turned to art to find answers. However, I found that PTSD in art is represented in the darkest ways. Sketches of ghost and monsters showed me a lot of people go through this, but I also learned that PSTD is this demon living inside of me. A demon that I now know, was never there to hurt, but to protect. A natural process visualized in such a haunting way did not help in understanding myself at all.
So I searched for images that did, and that's where I found the snowy landscapes of Hokkaido. Doing very thorough research is something I love, through all sorts of sources and disciplines. Besides the loss of self-reflection, I spent a lot of time researching the science and psychology behind trauma, but also came across Japanese mythology, where I found the language of the narrative. The mythological spirits, hiding in Japan's most rural places, are known as 'yokai' and believed to 'shapeshift' themselves into natural phenomena of our world. Their unique ability to roam both the 'hidden' ghost- and 'real' outer world, bridges the communication gap and exposes the hidden dimensions of trauma: through landscapes and animals. Thus creating a world tangible enough to then finally be put into words. That was when I could finally start writing a first draft of the voice-over.
You shot the film in 11 days. How long were your days?
LB: Our days were long. We were on location for two weeks and wanted take every opportunity to shoot. If we weren't shooting, we were driving around to find locations in the area, or packing our bags to head to the next area. Being there at the end of winter, it did get dark pretty early. After sundown, our nights were mostly 'free': planning for the next days, going through the footage, doing data, going to the local 7-Eleven for some Japanese snacks, or getting fresh sushi, watching The Naked Director on Netflix and just hanging out.
Did the tight shooting schedule make it harder or easier? How did it affect performances?
LB: Our shooting schedule turned our to be tighter than we wanted it to be. We had planned to be in Hokkaido for three weeks, but had to return home over a week earlier because of covid. This made it harder for sure, because the decision of going home and actually flying home happened within the same 36 hours. We had to race across the island to get the last shots and didn't get everything we wanted. For the final sequence, the plan was to film a rough sea with the waves aggressively hitting rocky cliffs, and the initial schedule allowed three full days to shoot this. The new plan allowed for three hours. Arriving to the location, I had never seen a sea this calm. Camera movement, settings and perspective were used to visualize the feeling of drowning, and the edit provided the aggression that it missed in real life. Luckily, it worked out fine in the end, but it was definitely nerve-racking.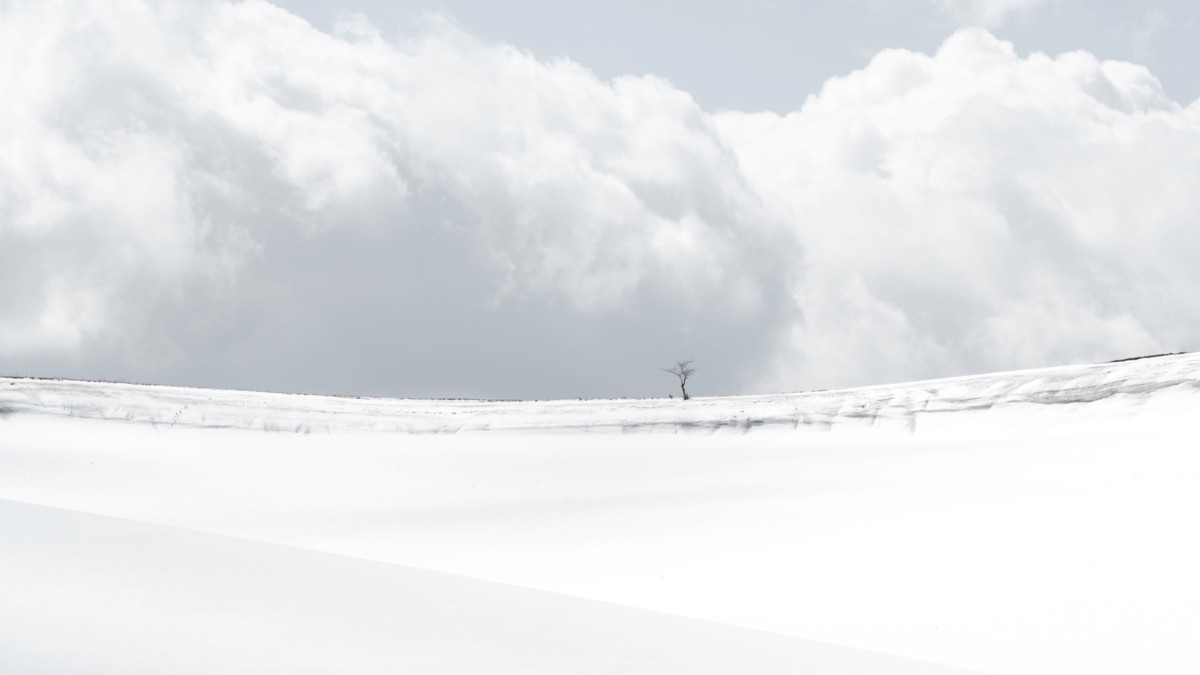 ---
During the film production, what scene (that made the cut) was the hardest to shoot? And why?
LB: I think the hardest scene to shoot was the last shot in the film: the house in the dark where the lights switching off. We filmed this at the end of the first day, and the daytime shots in this location were filmed the morning after. Elyse and I had gone location scouting the days before and were lucky to find this abandoned house. When Nick joined us, we went shooting straight away for a full day and arrived at the house right after dusk. With no lanterns on the street, Nick wasn't able to see the house like we scouted it – but he was the one that had to go in to light it. So imagine this. We were in the middle of nowhere, in the dark, where Nick had to crawl through thigh-deep snow, while carrying two small LED panels, to get into an abandoned building, that he had not seen before and that could collapse any second with one wrong step. Safety hazard? Yeah. Sorry, Nick.
What was the experience like of working with a small shooting crew?
LB: Like i said before, the three of us got so close that it felt family. Not only did we connect by going on these great adventures on this magnificent island, but also because we were sharing our most personal stories with each other. Initiated by mine of course, since that is what the film is about, but followed by beautiful responses. We felt like we could be our truest selves around each other – and we still do. Roaming the island with our small crew made us feel safe and, above all, it made us feel free.
The film looks stunning. How did you get such a good look when shooting so fast?
LB: There is a lot of research that went into this film. We found a lot of interesting areas before even entering the country, and planned a route across the island. We knew what we wanted to shoot, but we didn't have an exact schedule on when and where to shoot it. However, when we came across an opportunity, we worked like a well oiled machine. Nick was the one to set up the big camera while I running around with my photo camera. This workflow worked highly effective for us: using the pictures I had taken as a more visual style of directing, and Nick working his magic to turn it into moving image.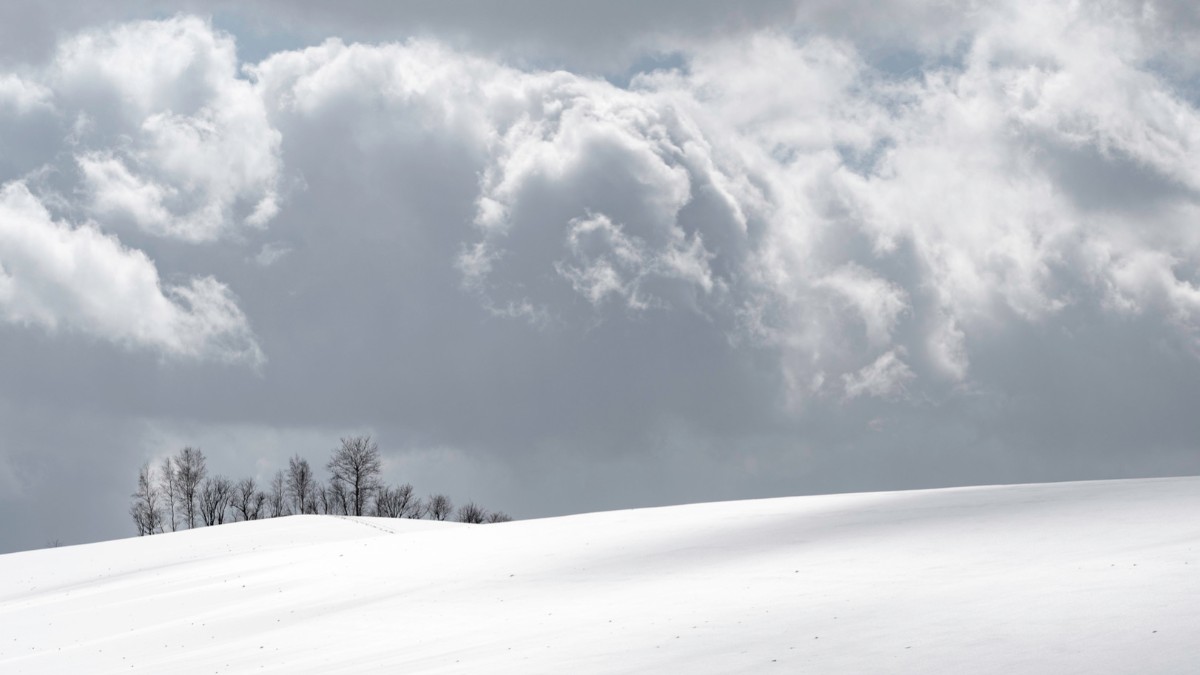 ---
What about independent filmmaking and the business do you still struggle with?
LB: Like for most of us, funding is a big struggle. But what might be even harder, in my opinion, is to not lose myself in a filmmaking process. Working your passion is magical, but it is hard work. Office hours don't apply when you're chasing your dreams.
Where do you think your strengths lie as a filmmaker?
LB: I'd like to think (and a lots people can back me up here) that my dedication and passion are unmatched. The stories I'm attracted to are the ones that spark change, and this urge to create impactful work drives everything I do. Ever since ECHO, I'm not afraid to use my personal life in my work. Embodying your history and thereby your uniqueness, comes with the great opportunity for original work. In ECHO this meant portraying my personal traumas, as well as the combination of nature with a poetic and metaphorical style of filmmaking.
Let's talk about finance, How did you finance the film?
LB: We raised our finances for ECHO through crowdfunding, since it was my first film as a director. It was mostly the donations of friends and family that made this production possible!
How much did you go over budget? How did you manage it?
LB: We only went just over our budget recently, with the distribution. The only solution for this was one that we had been doing already: to invest our own money too. 
How important is marketing? Talk about the festival tour? Do you think a project can make a dent without it nowadays?
LB: Of course, you make a film for people to see it. If nobody sees your work, it isn't going to impact anyone either. ECHO in particular is a film that is supposed to encourage change, so we need the largest audience possible! We're at the start of our festival run at the moment, and our PR is done by the wonderful London Flair. We'll also be actively pursuing viewings with groups relevant to the theme of the film, and after the festival run ECHO will be put online for everyone to experience. Everything to make this impact!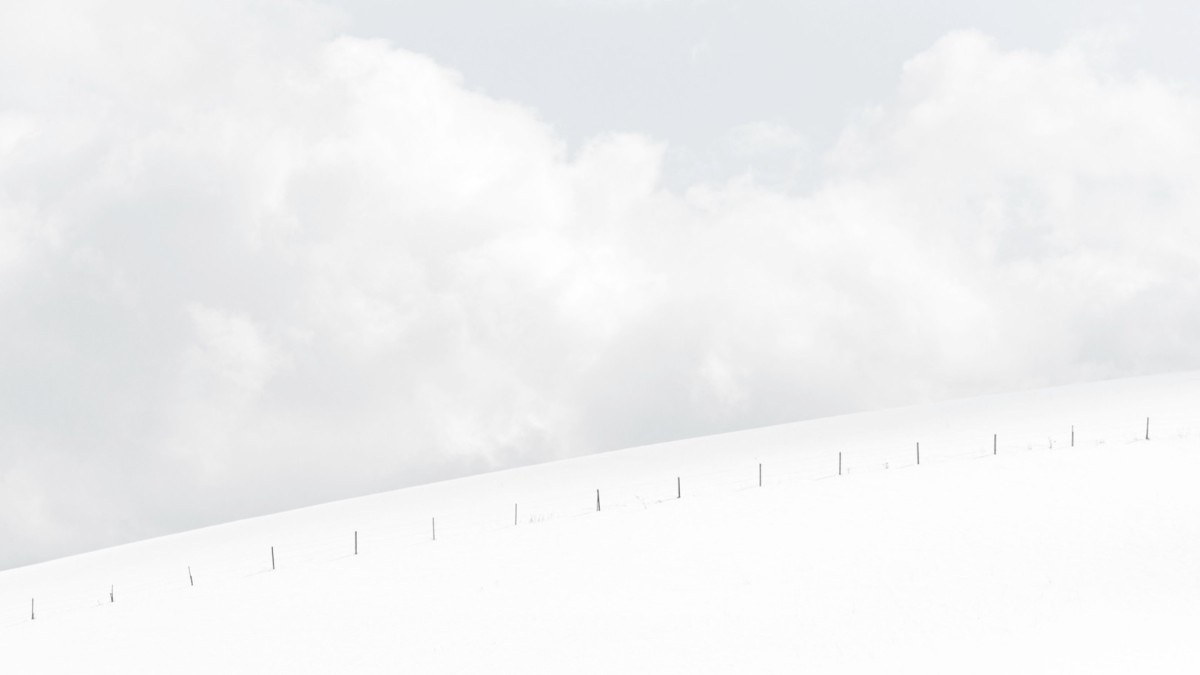 ---
What do you hope audiences will get from the presentation of your film?
LB: If you do not understand (your) trauma, it is easier to just deny it. With ECHO we wanted to confront, without being destructive. We wanted for it to do all of those emotions justice, but focussing on the natural process rather than those demons. It takes confrontation to acknowledge trauma, in order to then heal. This is what the film did for me, and I know this is what it can do for others as well.
What else have you got in the works?
LB: I am currently working on two bigger projects. The first is another short, which will be made in collaboration with the initiative Sailing for Impact, and will almost be a sequel to ECHO. Where ECHO embodied the experience of trauma in terms of confrontation and survival, my new film NOWHERE (working title) will focus more on healing and letting go. Nature, again, will play a big role here. It is the connection felt with nature that will heal more than any shrink ever will. And it is that connection with nature, needed for us to feel responsible to take care of her, too.
The other project I am working on is an editorial-style photo series that is directed by a friend of mine from art school, Jelka Waalewijn. In her graduation project 'World Destruction But Make It Fashion' (WDBMIF for short) we display models wearing costumes made out of deconstructed clothes from various fast fashion trends while posing as absolute goddesses and carelessly destroying scale models of specific areas of the world that are heavily affected by our consumerism. This way we create visually pleasing images, that confront and appeal at the same time. This is crucial to reach our audience: Instagram influencers. Working consciously is our top priority: with the project's environmental footprint but also through the style of photography. This is why I, as the photographer of WDBMIF, decided that we are going to shoot everything on analog medium format cameras. One of my favorite ways to shoot and a message I truly believe in, what more can I ask for?!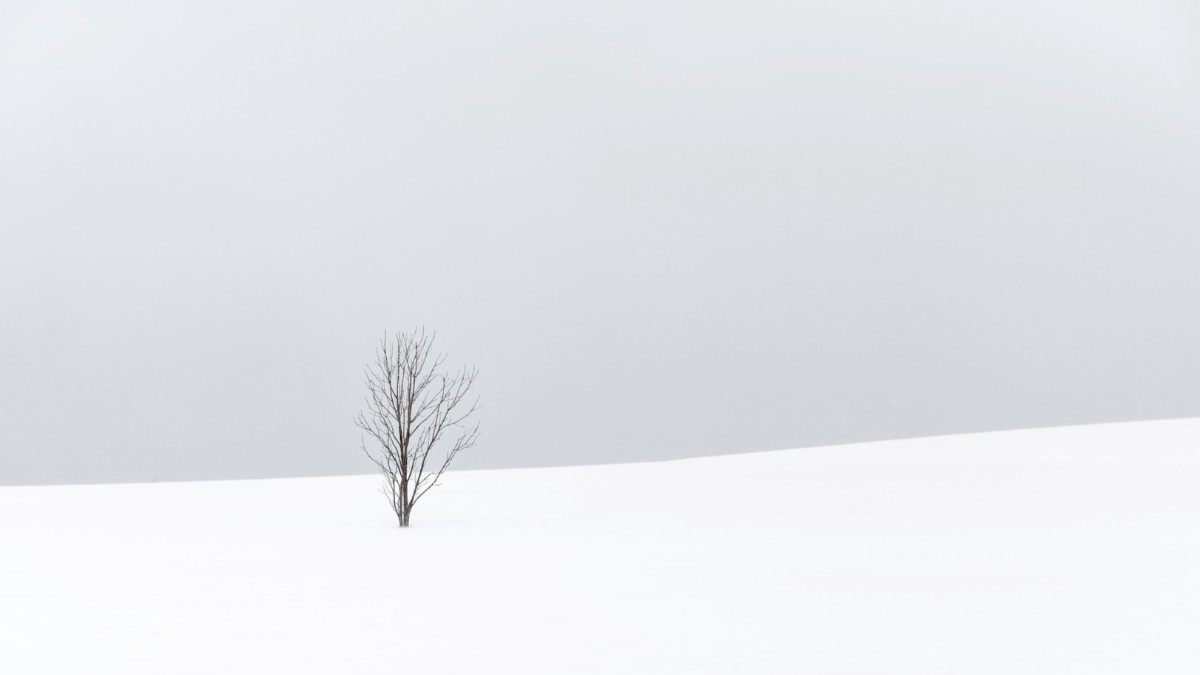 ---
Tell us what you think of the Case Study for ECHO What do you think of it? Let's have your comments below and/or on Facebook or Instagram! Or join me on Twitter.
Follow Lieke Bezemer on Social Media
Website
IMDb
Facebook
Instagram