Interviews
The making of HOPE by Shaun James Grant

A Case Study
Narrative | Dramatic Features
Film Name: HOPE
Genre: Drama
Date: October 2020
Director: Shaun James Grant
Producer: Morgan Faverty
Writer: Shaun James Grant, Luke Shenton Sharp
Cinematographer: Patrick Golan
Production Company: Pavilion Works Originals
Budget: £30,000
Financing: Pavilion Works Originals
Shooting Format: 35mm
Screening Format: 16:1
World Premiere: Manchester International Film Festival
Awards: N/A
Website: https://www.pavilion.works/originals/hope-short-film
indieactivity: Tell us about who you are? 
Shaun James Grant (SJG): Hope is premised on a couple who pull into a diner on the side of the road in the middle of the night. Why they're there and where they're going becomes clear as the film unfolds.
The Official Trailer for HOPE written, directed and edited by Shaun James Grant
---
Tell us why you chose to write, produce, direct, shoot, cut/edit the movie? Was it financial, chance or no-budget reason?
Shaun James Grant (SJG): I've always had aspirations to forge a narrative career however I was still yet to test myself in this field. Writing is something I've been playing around with for a few years, I'd previously written a pilot to a tv show which was basically about my childhood. A young black kid growing up in a very white town. We were going to pitch it to some channels and I knew I'd want to direct it. Everyone kept telling me how tough it would be to convince anyone to let me take the reins when I didn't have a narrative track record. This was a bit of a kick up the backside and got me thinking about making my first short film, hopefully as a way to show people I can do narrative, time will tell if this was an effective choice. As for editing, I wasn't intending on cutting the film, but with covid keeping us on a leesh I felt it would be a good opportunity to turn my shed into an edit suite and get on with it.
Introduce your crew?
Shaun James Grant (SJG): Co-writing the project with me was a dear friend of mine, Luke Shenton-Sharp. I've known Luke for over 12 years, we made a student film together when I was finishing uni. We've remained friends ever since and over the last few years formed a strong writing partnership. He was the first person I went to with the seeds of the idea for the film. Producing the project was Morgan Faverty. I've known Morgan for a few years. We made a little branded project together, he always told me if I ever had something narrative I wanted to make I should reach out to him, which I did. He self-funded the project through his company Pavilion Work Originals, I'd say he was responsible for giving the whole thing life. I'm eternally grateful for that. We also have Patrick Golan come over from New York to shoot it. I've been a fan of Pat's work for some time. This felt like the right project to bring him over for. He did an incredible job.
What are your personal experiences putting on all these hats/responsibilities (simultaneously)? Tell us about story, writing, and production?
Shaun James Grant (SJG): What I actually enjoyed about wearing hats in every stage of production from writing and directing to editing is it gave me an opportunity to really do something the way I saw it. To just be able to access it when it's done ask if it was any good. I remember before writing the film I was doubting myself a lot as a filmmaker. I felt like I was writing decent stuff for clients but not winning a lot of jobs or if I did win a lot of what I wanted to do and how I wanted to do it was being opposed which resulted in me not loving the final result. It was a slow knock of confidence that left me asking a lot of questions of myself. At the time of writing the script, I was considering if filmmaking was the right thing for me to be doing at all but I also knew the only way for me to find out is if I follow my instincts all the way and see if I was pleased with what came out the other end. Whilst it's not perfect, I am proud to say I made this film, I feel it's a representation of who I am and what moves me.
---
What is the source of the idea? How did the story develop from the idea? And how did the story evolve into a screenplay? Why do this story? Do you have a writing process?
SJG: The idea of the story originated from the diner. I would pass it as a kid when we went on road trips as a family, it had this isolated Americana feel that made me always want to stop and get a burger, we never did. I never thought too much of it back then but as I got older and drove the road myself I often thought about my short memories of it as a child. Now a director I always thought it would be a great place to shoot something. I wondered who went there and where they were going. This was the beginning of the story. When it came to writing the film we had a lot of crazy ideas that just felt too elaborate, I was constantly trying to simplify. It was then I started to consider my own personal fears as a father and how we could create a very human story surrounding the issue of parental fear. From there it just formed a life of its own.
Let's talk pre-production: take us through a timeline of how you started and ended it?
SJG: It all happened very quickly, I'd written the script around Christmas 2020, with the location in mind which helped everyone work towards a specific thing from the outset. We had it funded within the first week of Jan via Morgan Faverty and Pavilon Works Originals who came on as producer and production company. From there the ball started moving and never slowed down. Lane Casting (Hannah & Grace) came in and were really excited by the project. They had us seeing people within a couple of weeks. Pat Golan our cinematographer flew over from the states after committing early on and before we knew it we were on set shooting. It was nice and I feel very fortunate to have not had to apply for funding as I was so determined to make the film as soon as possible. I didn't want applications to hold it up.
What was your rehearsal process and period?
SJG: Given that Yann (Him) was arriving from France the morning before the shoot we didn't have a great deal of time to rehearse. Myself, Luke, Yann and Jane (Her) holed ourselves up in a hotel across from the location the day before shooting commenced and we just talked. It was great because I already saw what they could do, Yann in his reel and Jane at call backs, I trusted their ability. What talking gave us was time for them to dig deeper and really understand the plight of the characters. I think this process was better than any rehearsals that would have seen me micro manage them. The nuances you see in the film were in the script so they already knew those beats and how those little things created an invisible language between them. What I appreciated with our discussions was not only sharing my thoughts with them but hearing what they had to say also, it was insightful. We ended up staying up till late discussing our lives which I believe brought us closer together as strangers and built a sense of trust.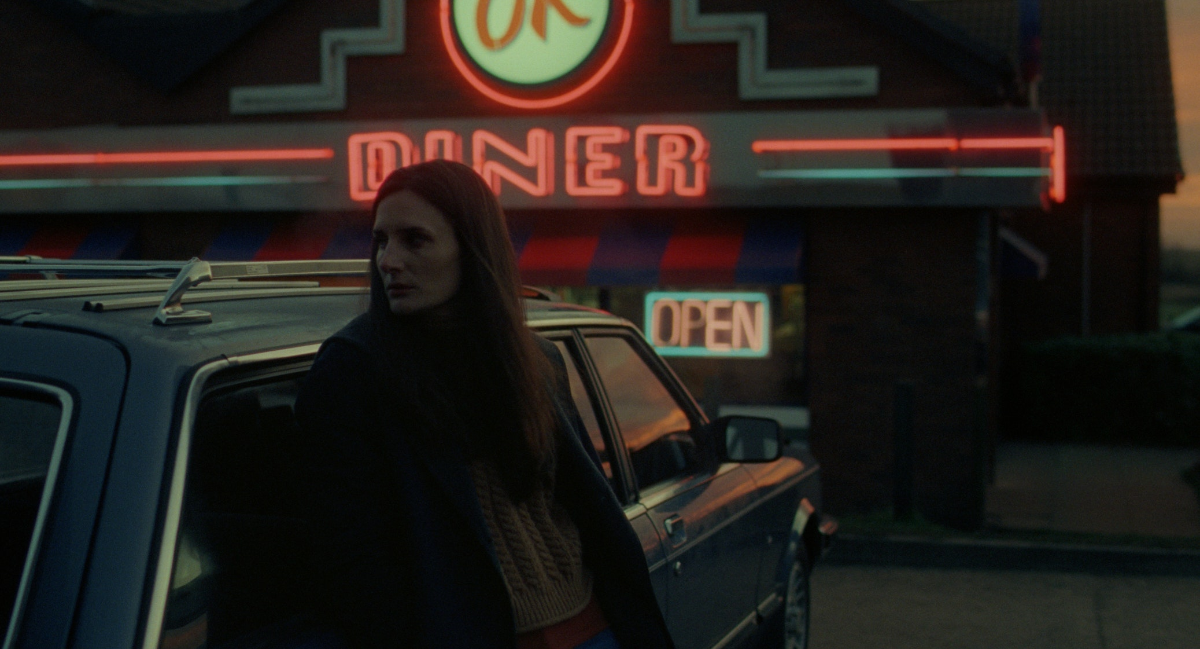 ---
You shot the film in days. How long were your days?
SJG: We had 2.5 days. The first two days were night shoots at the diner, they were long. The second day in particular. We actually went something like 4 hours overtime due to falling behind on day one. I think an extra day to shoot the script in that location would have been great but we all know how short films can be, you have to work within your parameters. I remember wrapping and feeling somewhat delusional with exhaustion as I hadn't slept for three days due to the amount of adrenaline swirling around when we landed on site. I just wanted to work. It made me realise how important sleep was, I don't ever want to feel like that again. The half day was the bathroom scene that we shot at a cinema in London. That was less stressful.
Did the tight shooting schedule make it harder or easier? How did it affect performances?
SJG: It made it harder for sure but it wasn't just the tight schedule, it was also shooting on a limited amount of 35mm stock and at night. We always rehearsed and blocked a scene but we didn't have as much time as I would have liked to refine that blocking. It put a lot of pressure on the room and we all were feeling it throughout the process. However looking back it's near impossible to see how we could have handled it differently under the circumstances.
During the film production, what scene (that made the cut) was the hardest to shoot? And why?
SJG: Definitely Jane breaking down in the diner when she's observing the mum and daughter opposite her. Jane did such a great job at this in her audition, she blew me away. When it came to shooting this scene I think she was so exhausted that she struggled to get herself to the same place she was at in the audition room. There was a lot going on around her and it was near impossible for her not to be aware of how far behind we were because she knew the script. I can't speak for her but my guess is these elements compounded in her not being able to focus on the moment. I remember we were burning through film and time and we both knew we weren't getting it. The only thing I had left was to dismiss any time pressure, ask her to take a break and come back to it. She did and she came back and nailed it in the first take. What's also crazy is that she actually was doing so well in the previous takes but because my monitor was so low res I failed to see the subtleties in some of those moments. We actually ended up using a mixture of those previous takes and the final take in the end.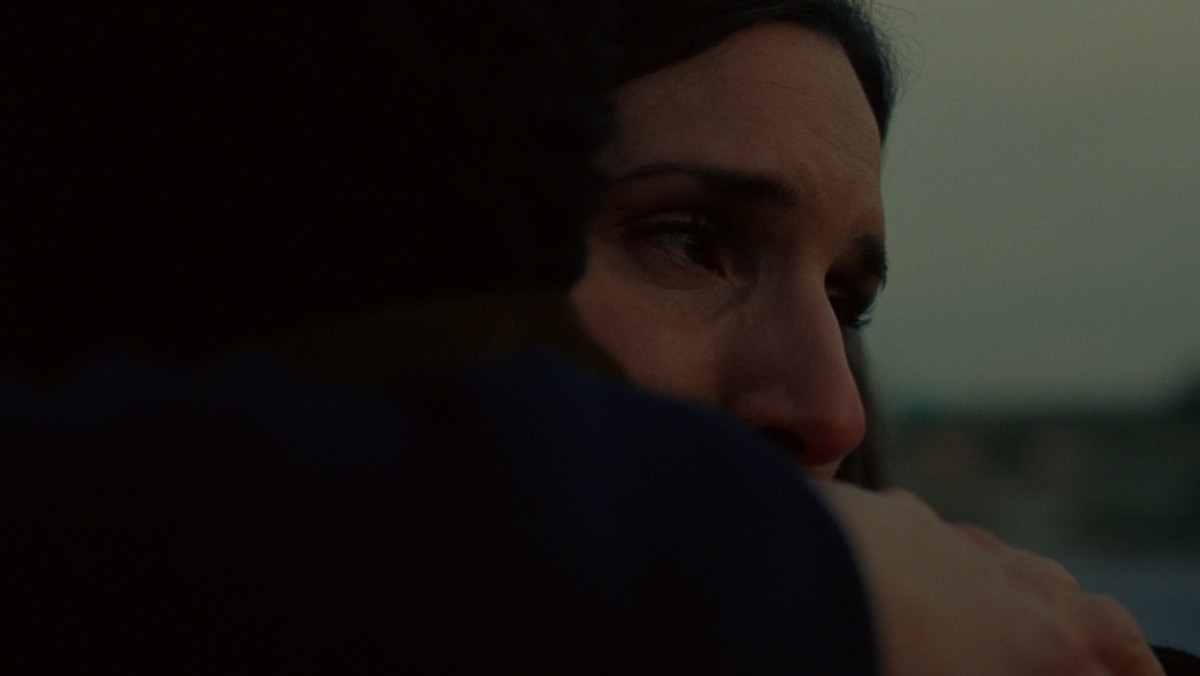 ---
The film looks stunning. How did you get such a good look when shooting so fast?
SJG: The choice to shoot 35mm fed heavily into the feel of the film. It gave it a raw texture that really draws you into the world. I have to take my hat off to Morgan Favarty for really backing me with this choice and Pat Golan our cinematographer for refining the look with his simple yet captivating approach.
When did you form your production company – and what was the original motivation for its formation?
SJG: We formed Pavilion Works Originals (PWO) at the beginning of 2020 officially, as we had just completed our first short film Petrichor which was part funded by the BFI. PWO was built on the success of its sister company Pavilion Works which operates as a commercial and content studio. We always knew that we wanted to be able to create an official space that could house and develop narrative work and after a few short films and a feature documentary, we thought it was time to make an official company and take the next step to larger and more ambitious projects. – Morgan Faverty / Producer
What was the first project out of the gate?
SJG: The first project we developed at PWO was a short film called Petrichor that was part-funded by the BFI Network short film fund. A Snooker inspired film based on a washed-up, former wunderkind of the snooker world has one last chance to revive his career. Battling addiction and the ghosts of the past, a dark, psychological exploration of fame, sport and depression. This film has gone onto be a finalist at Norwich Film Festival along with being part of the selection at Manchester International Film Festival. We are currently writing the feature inspired by the short film. – Morgan Faverty / Producer
What about independent filmmaking and the business do you still struggle with?
SJG: As a production company and producers, we want to make short films but we also want to make the jump into features or TV and it's trying to showcase enough ability and talent for the transition to happen. Hope is a great example of the types of projects we look for as it's a stand alone excellent short but has the scope to go onto become something larger. The next step will be the hardest but we're up for the challenge. – Morgan Faverty / Producer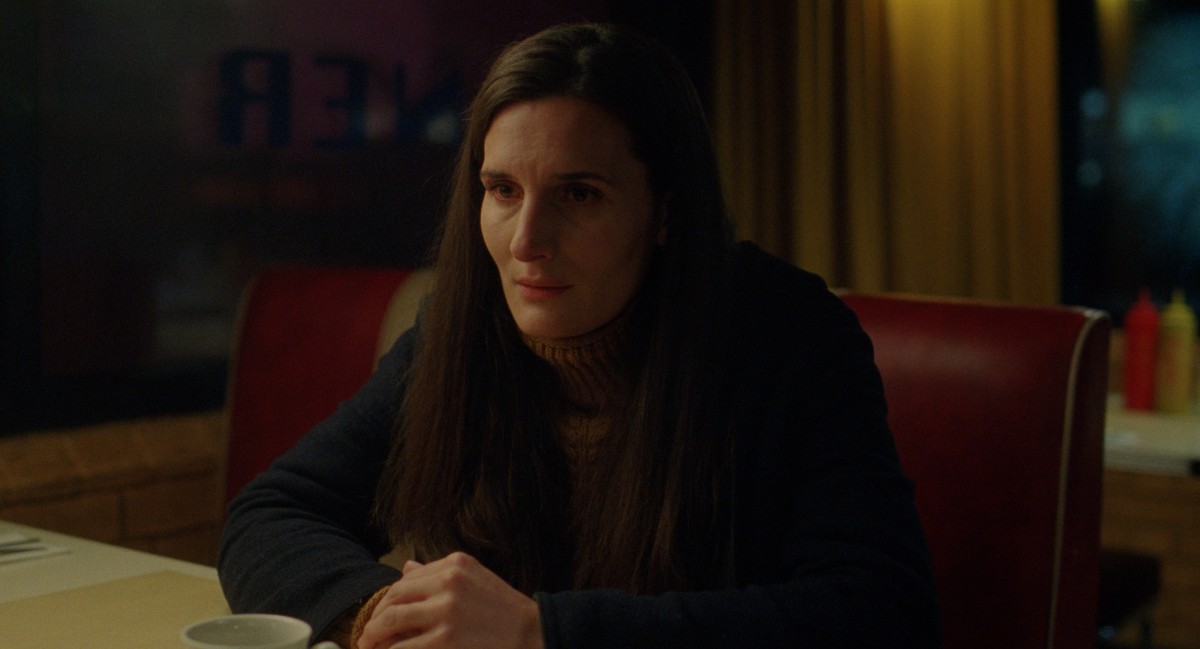 ---
Where do you think your strengths lie as a filmmaker?
SJG: As a writer I enjoy building characters, figuring out what their impossible situation is, striving towards making that both captivating and believable and then ultimately as a director working with the cast and trusting them to bring humanity to the project. I tend not to get too caught up in my directing taking centre stage, particularly with camera techniques. I will create a visual language that will strive to feel subtly unique but it's often designed in a way that purely serves the characters not myself. If I do lean into doing something more ambitious technique wise it would again need to be justified as being in service of the characters and their world. I'm finding that balance now and allowing more space for this.
Let's talk about finance, How did you finance the film?
SJG: PWO financed the film in full. As the company owner and a producer, I'm always on the lookout for projects to get onboard with and when Shaun and Luke came to me with Hope I knew that this was a project I wanted PWO to invest in and produce. We started the process already knowing that we wanted to expand the story into a series and this was the ideal as it meant the project doesn't have to stop after the short is finished. Having a commercial side to the business meant that we're able to put aside some of the money made into PWO narrative projects and that's exactly what happened with Hope. – Morgan Faverty / Producer
How important is marketing? Talk about the festival tour? Do you think a project can make a dent without it nowadays?
SJG: Marketing is obviously super important, so getting into festivals will always help the film to be seen. This last year has been tricky with so many festivals being online, it's difficult to get a sense of how people repose and how many are viewing it. We engaged with a PR company to help us drum up exposure for the film, which has helped getting onto platforms and press which adds to getting the film out there. It's early days for our festival tour with Hope, as we've only been at Manchester International Film Festival but we are excited to see what festivals we might get into later this year. – Morgan Faverty / Producer
What do you hope audiences will get from the presentation of your film?
SJG: I hope they come away from it feeling like they watched something that actually both gripped and moved them.
What else have you got in the works?
SJG: We're currently working on another short film which is being supported by a domestic abuse charity. Looking forward to that. We're also working on a TV series idea for HOPE which we have been developing pretty much since pre-production of the short film. That is coming along well. Hopefully, it gets picked up.
---
Tell us what you think of the Case Study for HOPE. What do you think of it? Let's have your comments below and/or on Facebook or Instagram! Or join me on Twitter.
Follow Shaun James Grant on Social Media
Website
IMDb
Instagram
Vimeo