Interviews
The Making of It's Always Been You by Andrew McCardle

A Case Study
Narrative | Dramatic Features
Film Name: It's Always Been You! (2020)
Genre: Drama, Comedy, Experimental
Date: January of 2020
Director: Andrew McCardle
Producer: Andrew McCardle, Matt Barone, Roger Mulligan, and Richard McGuire
Writer: Andrew McCardle
Cinematographer: Ellison Santos, Whitney Browne, Matt Barone, and Andrew McCardle
Production Company: External Pictures
Budget: $50,000 USD
Financing: Self-funded, split the time creating the film and taking on corporate and commercial work through External Pictures, the revenue was then ruined around to finance the film
Shooting Format: Digital – The Blackmagic Cinema Camera MFT
Screening Format: DCP
Awards: Best Opera Prima and Best Original Music at the Global Nonviolent Film Festival, Best Director and Best Editing at East Europe International, and The Triangle Award at Festival Angaelica
Website
indieactivity: Tell us about "who you are"?
Andrew McCardle (AC): I'm Andrew McCardle, I think I'm someone for whom film and cinema are a great preoccupation, and someone who fully believes the potential in the visual language of cinema hasn't even begun to be explored, we've barely scratched the surface of what's there. I think what is attractive about cinematic arts is that it so closely resembles the language of the subconscious, and the experience of the mind at its essence, its most intuitive, can be replicated and communicated.
I'm an independent filmmaker and content creator based in Brooklyn, NY. External Pictures, which was founded in 2016 is the company under which I create and served as the production company for, my first feature film, It's Always Been You! (2020). Filmmaking, and video, are in the midst of a redefinition right now, and I think this moment of reframing is leading us closer to what they can be, what few have created so far, which is a complete language of the mind.
---
Introduce your film?
Andrew McCardle (AC): The film is called It's Always Been You! and for this film, we take a look at time and place, most importantly time. It is the past as fetish, the present as a crisis, and the future as a romanticized concept, but always relegated to the concept. For the film, the aim was to create a time capsule of the moment it was made, to have all of the touchstones that define the era in a period piece and playing at what those might be for the moment happening now. 
The film is a tapestry, not only of the different characters who make up a neighborhood but of three distinct planes of reality making up a moment in time. We begin in a kind of immaterial world, a world beyond reality, we could term it spirit, we could term it aether, we could even term it imagination or dream, whatever you like, it is a place beyond the material.
We eventually enter the physical world of linear time, the material universe, and the mundane plane of life played out in all of its aspects over the course of one morning and afternoon in the late summer of 2016. We finally cross over to a digital dreamscape of a world in cyberspace, a space of nonlinear time populated by the fragments of reality from the material plane. This world is a dream or this world is a nightmare, or both simultaneously. 
It's Always Been You! (2020) Official Trailer directed by Andrew McCardle
---
I hoped to capture many dimensions in one; laughter, joy, romance, fear, horror, anger, many at the same time. There is a trio of women in the film who serves as our guide, and though they never speak, their gaze is our gaze as they witness, not only their own chapter in the story but look beneath the veil to see the other planes on the tapestry.
Tell us why you chose to write, produce, direct, shoot, cut/edit the movie? Was it financial, chance, or no-budget reason?
Andrew McCardle (AC): It's an experiment for each project to organize the team to suit the work, I think. In many ways, if the goal of cinema is to speak the language of the subconscious, the subconscious way of speaking is so unique to each person that it is almost imperative that the film originates from one singular vision. In the best way, the collaboration of many minds working on a film forms one collective vision, each element supporting the others, each vision working in harmony. In other ways, when the people are not in harmony, it can dilute the singular expression. I think each new project needs its own approach, of course.
For this film, it felt correct that it be as driven by intuition and the subconscious as is possible, especially since the aim was to make a period piece or time capsule of sorts to an era and year that we were currently existing in before an established and agreed-upon history of the moment is set. This was to be a hand-woven film in that sense, a film that was written as I sat in the diners of Brooklyn and Manhattan and scribbled into a notebook, where small intimate crews who lived on the same streets we were filming gathered to recreate their daily experience, and where the editing process needed to be a personal and isolated journey into the work. The film was truly written 3 times, before shooting, during shooting, and during the edit, a living document.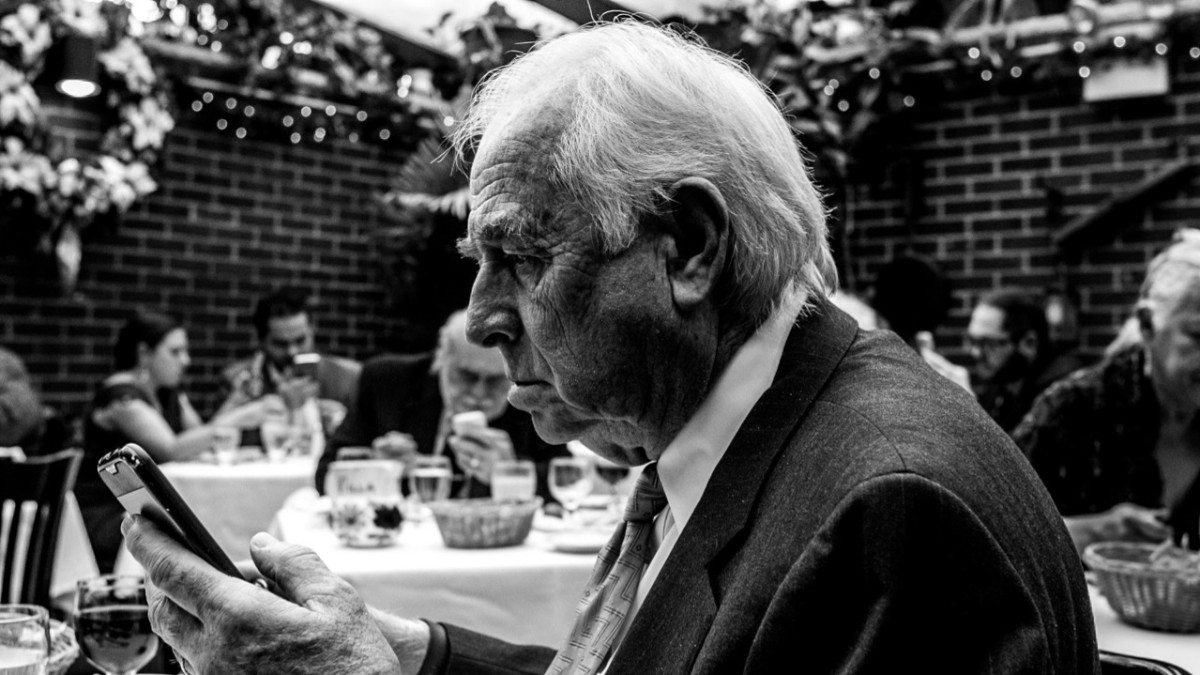 ---
While I wrote, directed, and edited the picture entirely, there was a great collaboration in filming and producing. While I shot some scenes, most others functioned better with Matt, Whitney, or Ellison bringing their mind's eye to the proceedings, it gives each reel a unique flavor to have a different eye through which we're seeing. Producing, to be realistic, was a decision of circumstance but also of maintaining the intimacy. For the neighborhood streets, the businesses who hosted us, all of our locations around Brooklyn and Manhattan, I felt it was important to approach them myself and have a very direct relationship, the same for cast and crew.
Introduce your crew?
Andrew McCardle (AC): So many friends and colleagues jumped on board to crew either for several key shoots or for the entire way. Above all the producer Matt Barone and actor/producer Roger Mulligan who were massively instrumental, it can't be overstated. At times the crew consisted of many people and at times the crew was literally the three of us and those 'skeleton crew' sequences are honestly some of the best. They gave it their all and deserve all the credit in the world on this one.
I've never met someone so knowledgeable on history and philosophy in general, and especially New York history, as Richard McGuire who produced many of the film's shoots and on into post as well, it could not have been made without his involvement. Then there is Whitney Browne, love of my life, who provided so much of the visual atmosphere to the moodier sequences shot later, much of the naturalistic sequences Ellison Santos oversaw on camera and they both did brilliant work.
The sound design is what really allows the film to sing in my opinion, and sound designer Luigi Porto transformed the film and it truly came alive with his work, what Luigi did here was to give the film its voice. John Nathans created many original sounds and Vinny Alfano oversaw the rest of post-sound and fully mixed the film. He was with us almost a year in post and guided the process every step of the way, his contribution to the film can't be overstated.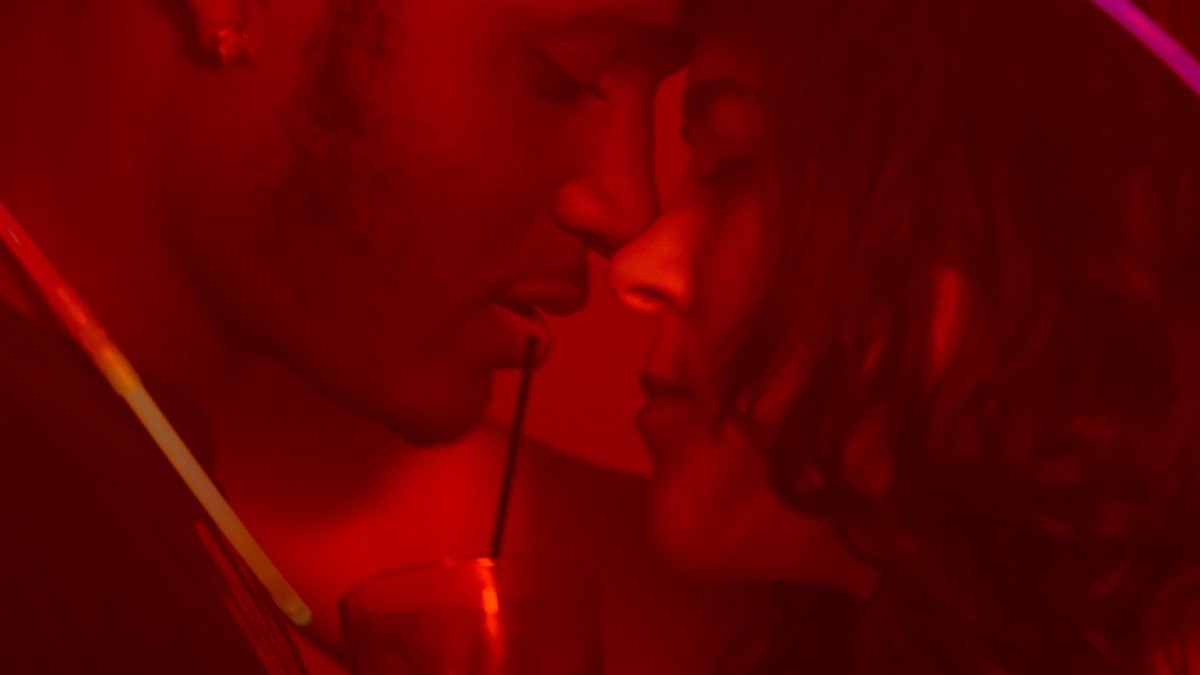 ---
The score is, and always will be, one of the most crucial elements in the paint kit for cinema. With music comes the entire atmosphere. For a film like this with its separate worlds, it was crucial to have two very different voices speaking to us through the composition. For the main score, the composer Silvio Buchmeier wrote and conducted the brilliant pieces that capture each of the tones of the material and aetherial segments.
The music for the film needed to feel like the dance of life. With Silvio's score suddenly cement trucks or a woman walking her dog seem to be stepping in-time to the rhythm of the city and the flow of time. His music swells and recedes counterpoint to the roaring of city buses, the hum of cicadas in green-spaces, the shouts and sirens of the streets. All people and all moods fill these streets, and within his music are the triumphant horns of the elated ones and his melancholy strings finding the stillness of the ones who search.
When we descend into the digital, electronic artist Tyler Gilmore (BlankFor.ms) provides the synths and tones that transform the film. For the film's final act, his slowly building, slowly burning composition brings us into that next dimension, filled with longing and humanity in a completely synthetic reality. The characters here, as real as fabrications could be, inhabit a digital dream and eventually a nightmare. The way the two scores fit together amazes me and each is incredibly strong on its own. For several key moments as well, many thanks to Giorgio Rossi for allowing us the use of Carlo Alberto Rossi's incredible piece 'Stradivarius'.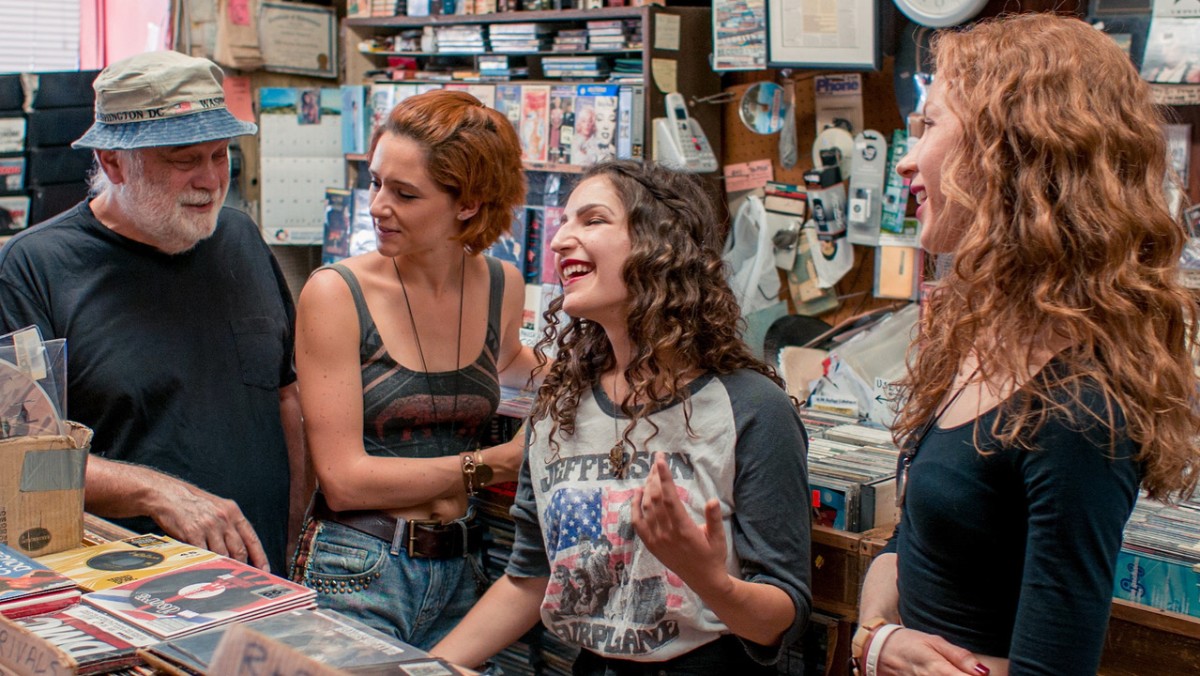 ---
What are your personal experiences putting on all these hats/responsibilities (simultaneously)? Tell us about story, writing, and production?
AC: It's incredibly enlivening and energizing, it's a great feeling to have such direct contact with every piece of the process. It also allows for great cross-over in the timeline of creation. For example, as a concept for a scene is beginning to form in the idea, the imagined scene, it becomes possible to test several locations and select the environment at the same time. For several scenes, I would go to the place, bring a notebook and grow the idea of the scene right there.
When all of these roles of writing, producing, directing, editing, fall into one role it becomes much easier to reshape the film at will to change course for new ideas. If something is interesting to you and your cast, the film can be completely altered at the moment, shoot days can be easily added and taken away. In the edit, if a certain shot comes to mind that will fit in the sequence there is no need to say "we didn't get it" and every chance to just go out and shoot it, then cut it in.
It's a nice way of working in many respects. In some ways, elements of production need to be meticulously planned and in other ways, it becomes so much easier for the film to take on a life of its own and you follow it. There is no need to wrangle the film's needs to fit the production style in that sense, the film is in charge.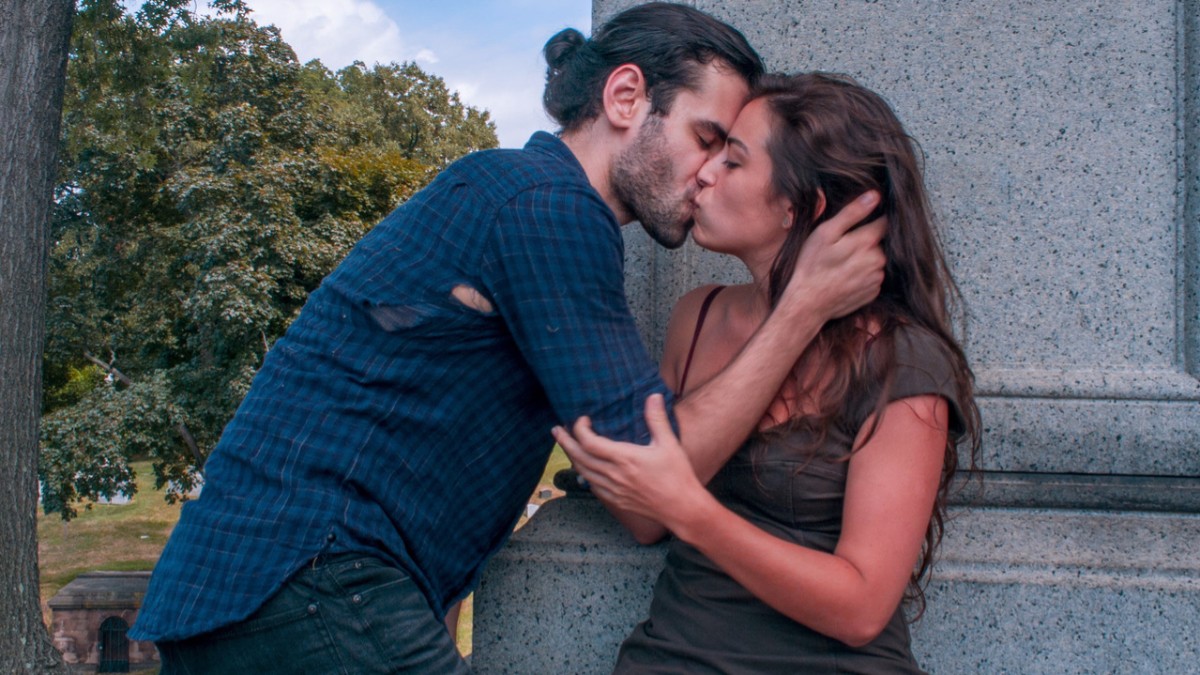 ---
What is the source of the idea? How did the story develop from the idea? And how did the story evolve into a screenplay? Why do this story? Do you have a writing process?
AC: I think the writing process should always stem from a thesis, some core idea or source, as you're saying. For this one, that core thesis was the concept of "now" that seems to dominate our thoughts today, and the idea that just beyond our perceptions we are steadily creating a world in cyberspace where "now" means nothing. We are in individual feeds of information, isolated, yet somehow the individual is becoming less meaningful and the omniscient collective narrative is taking center stage.
From there I think each idea is born, these characters who are completely obsessed by the past, reacting wildly to the present, contentious about the future and where we're all going. For the writing process, I think it's important to write visually first, storyboard, and conceive your characters' actions, like a silent film, first and foremost. In painting and drawing, I've heard it said that the action of your still image should make sense even with the people and settings in silhouette, all the interior detail and expression is necessary, but the core should be clear without it. I feel the same way with film, it should be clear what the core is even with the sound off, or in a language, I don't understand, the visual language should speak through without all of that. I feel the same way with the sound as well, I should be able to shut off the visuals and just listen, just hear the music and the dialogue and the soundscape, and have a full experience.
Let's talk pre-production: take us through a timeline of how you started and ended it?
AC: It was quite quick to start and also merged with the writing process. If I was writing at night I was likely writing from my apartment (In Windsor Terrace at that time) and in the day, out in one of the locations or around the corner at a lunch counter. The script remained in the writing and rewriting process throughout filming, the pre-production as well. As new ideas would form, we would start to search for a location and so on. Once critical mass was reached with the core crew team we went ahead and started filming.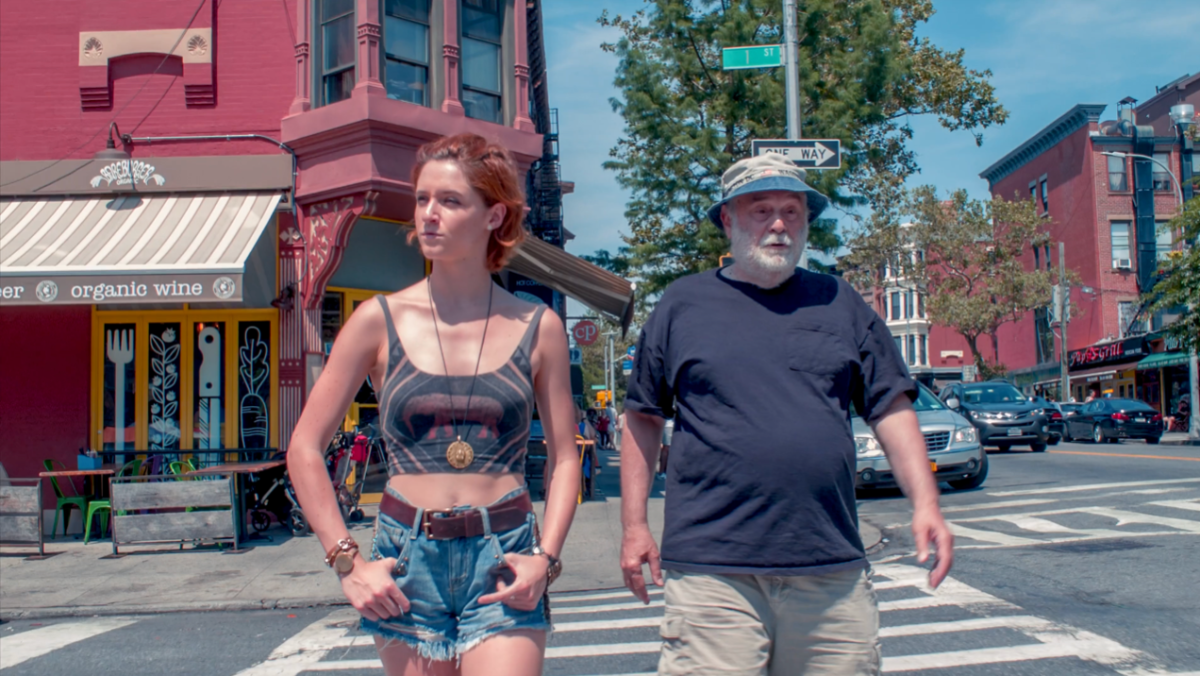 ---
The first day was just b-roll, getting our feet wet, finding iconography in every day that worked for the story we're telling. We shot 3 days with a full cast after that and scrapped every one of them, nothing felt correct, nothing felt like the true tone of what we were going for. On the 4th day of shooting with the cast, we got it. I was completely overjoyed watching the footage that night, emailing everyone "we did it!" "this is the film". That scene, which is still the character of the movie for me, is where Sparkman Clark and Victor Barranca walk down 7th Avenue in Park Slope discussing the neighborhood, the past, the future; they did such beautiful work there and it became the definition of the piece
What was your rehearsal process and period?
AC: It was breakfast, really. I had met the cast at the casting sessions, we communicated via email and phone prior to shoots, sometimes in person. The first time everyone was together was in the mornings, it was always important to start at a diner around the corner from the location. Brooklyn is thankfully rife with diners and they're always filled with the exact atmosphere we were looking to capture. Here we would rehearse, eat, coffee and this could go on for an hour or two just to get the scene correct.
We would re-write over breakfast and once the concepts were generated and it was feeling correct we'd move on to the location and keep the energy going. I'd say in many cases it worked well, the spontaneity was fresh enough to give the scenes a living quality, this was a film where too much rehearsal might hinder it.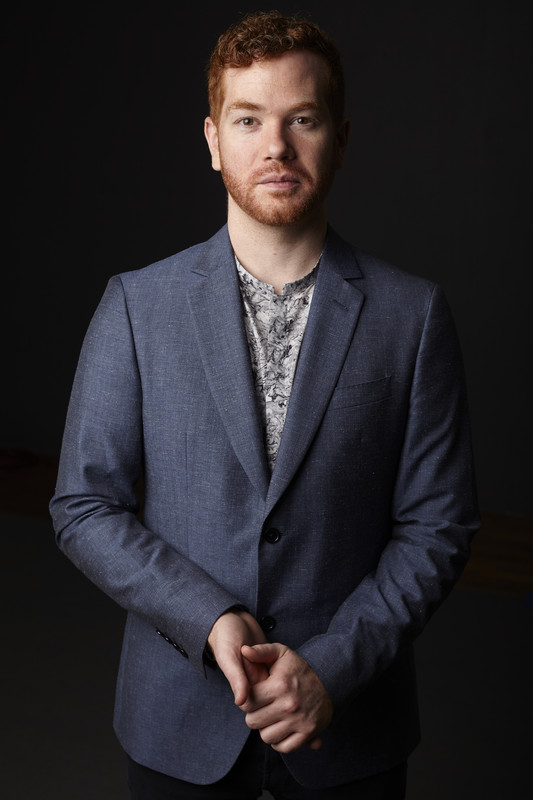 ---
You shot the film in days. How long were your days?
AC: The days were short by usual standards and ranging from 8 – 10 hours, it was rare that they were longer. We had many longer unbroken sequences in the film and so specific days were usually set aside just to film them, but when they were complete, we wrapped. Budget played a role of course so as not to overstay depending on the location as well. Greenwood Cemetery, such a historic and beautiful place, was for example only able to give us 4 hours on-site and so we made it work, shooting very quickly. I think the film is better for it in this case, the scene there has such energy, Camila and Cezar, our actors, are out of breath from the pace of it all and it only adds to the urgency.
In all I think we filmed for 19 days and 16 of them were during the summer of 2016, the principal dates, but the film didn't feel complete, it wasn't complete. There were sequences that for scheduling and budget reasons we had to forgo. I tried to cut the film without them and it just didn't work. And so, in the summer of 2017 when the weather caught up with us again and we could match the look for the exteriors, we went back for 3 days and filmed the remaining sections. It made all the difference. The remaining scenes were mostly from the film's climax and most of the final reel was shot during this time. Looking back, I'm not sure why I thought we could complete the film without it, it's so essential.
Did the tight shooting schedule make it harder or easier? How did it affect performances?
AC: I think it makes for a different energy in the film overall, there's something incredible about a finely crafted work of precision, where each line of dialogue, each gesture in performance, each beam of light meeting the lens is so purposeful and rich with meaning. On the other hand, there is something very appealing about a film made in a flash of energy, where several pages are shot in several hours.
This was certainly the latter most of the time, although it doesn't mean to need to leave things to chance, there's the availability to stay alert and catch great moments when they happen naturally while also keeping other moments incredibly constructed and true to the imagined image before the shoot. A lot of the time it felt very much like we were reworking sequences on the fly, yet when I would look back at the storyboards they were all very exact to what's on-screen. I think this is the balancing act no matter how much or how little time is available; when to invent from the moment and when to stay resolute on the plan.
The actors, I hope, enjoyed the pace. Sometimes it's fulfilling to run a scene dozens of times and other times daunting, I think in the end the manic pace can become fun. We didn't hammer a setup, some of the time after a few takes we would move on the rest of the scene and then at the end loop back around to the early shots so we could rework them that way; the performances flowed naturally after the cast experienced the rest of the scene.
During the film production, what scene (that made the cut) was the hardest to shoot? And why?
AC: I think any of the long takes are most difficult simply by their nature, and in a film about "time" it's so necessary to have the 'spectacular' time of the edit, the montage sections where time is a nonentity and then several real moments of completely real-time, represented just as it was. With this, it would have been disingenuous to try and combine takes. Although in the take that leads our characters to the labor day parade I did decide to cut a bit simply because this felt like the moment to disrupt rather than strictly adhere to the style of the earlier takes.
I think the long take leading to the parade was also the most difficult, it had the most variables, it was the longest, I think in the end I am happy for its inclusion and its place in the film yet it's the most troubling bit of the film for me as well.
What were the advantages and disadvantages in the way you worked?
AC: The advantages I think were in the ability to create something so personal and unnamable. When the film doesn't necessarily need to leave the realm of an abstract concept, when it's not ironed out to remove the mystery, so to speak, it's a stronger film I think. It's allowed to be what it is, a dreamscape, an imagined scenario, not adhering too much to explain. When you work this way, the film doesn't even necessarily need to be pitched in its entirety. Everyone you are collaborating with should know the meaning of things to you and so it can spark conversation with them, but there's no one who sees into every aspect. The film can exist in the deeper woods of imagination for longer, we don't need to name everything, at least it's what I've found.
The disadvantages are not being able to take a step back very often and look at the bigger picture during a shoot day, really. There's not really an element of the process you're not hands-on with and so you're involved no matter what's happening through the day. Thankfully it wasn't too often, but there are things you miss. There were several times I noticed later great ideas that should have been obvious inclusions, yet weren't simply because I didn't see them. You're not the director all the time during the shoot day, sometimes you need to drop what you're doing and become a producer and so on. The film suffers I think and so while I like this a lot about this particular process there is very clear room for improvement.
What was the experience like of working with a small shooting crew?
AC: It was very friendly and the opposite of working in an environment with departments, in essence, every element of the shoot becomes everyone's department. To achieve the long take leading into the parade, as mentioned earlier meant that Ellison was on camera while moving down the block with Dan Hirshon on sound, the camera was passed to me in the car so we could follow with the car, then passed to Matt waiting with Lexi Getzelman on sound to go the rest of the way, each person just jumps in and picks up the job needed for that particular shot, it's very freeing.
I find that a lot of young filmmakers are versatile like this, they love the process and so they try everything. They write scripts, they learn to edit, they know about cameras and lighting, they know about sound recording and sound design. I can't stress the importance of specialists.
The film looks stunning. How did you get such a good look when shooting so fast?
AC: I was fairly obsessive with the color grade phase to be honest, post on the film took over 2 years and I would continuously go back to the "dng" files over the course of those years, start from scratch and recolor to keep refining the visuals.
Beyond that we made the most of the natural light, the film was supposed to look hot, sweltering, the hottest day in summer and I hope we achieved it. I feel we opened up a bit wider to let in just a hair more light than usual, always aiming to have the exposure slightly over where it needed to be. I always have a compulsion on really hot days to watch films like The Searchers or Cat on a Hot Tin Roof, that technicolor radiates such heat you can practically feel it emanating from the screen. Those opening scenes with Paul Newman and Elizabeth Taylor in the bedroom, you're transported to a steamy, humid southern afternoon, it gives the film such an instantly recognizable atmosphere.
There's a quote from Sam Fuller that goes something like "You're not making a film, you're making a 'Motion Picture!'" and that was equally important to keep in mind as we went through our shoot days; to keep the camera moving. We rest somewhere on occasion in the film, but mostly the lens is in motion and that's important no matter what your budget. I've always thought Russ Meyer achieved something miraculous with Beyond the Valley of the Dolls, which was this omnipresent camera. It was like you could be anywhere in a room of people all at once, no one took precedence, it was the atmosphere that mattered it was the room that mattered.
When did you form your production company – and what was the original motivation for its formation?
AC: It was this film, I began the company just before we began production. I thought it would be a way to create and fund simultaneously so we could work completely independently. It ended up being this way, although as mentioned I question its sustainability.
I will likely continue this way for another film, as what I'm looking toward for the next project is somewhat more of an experiment, and after that who knows, let's see where it goes
What about independent filmmaking and the business do you still struggle with?
AC: To be independent takes a wealth of time, I think we'd all like to be creating constantly, but the pace at which a film production moves where funds are earned between shoots, between sessions in "post", etc. is a slowly turning wheel. The film took many years to complete and I think the struggle is to be patient enough to perfect each moment as much as possible.
In a film like this where the team is small, departments can't work simultaneously, each element must be achieved one at a time. In that sense, each day feels like an accomplishment. I think it's the biggest hurdle to this kind of filmmaking, it takes a lot of time to complete the work and I would rather be continuously creating new work. I admire so much those directors like Godard who would put out one, or even multiple movies a year. I love Anthony Mann's westerns and his film-noir work, I think there were years he would make three films and they were all great.
Where do you think your strengths lie as a filmmaker?
AC: I hope a strength of mine is a love of the medium itself and creating works that I hope will expand and contribute to the art form. I think it's what people call 'art for art's sake'. I didn't like the sound of that when I was younger, I thought it made the work sound trivial to be just for its own sake, but I don't feel that way now. I think it's the best we can hope for as filmmakers that the works we make contribute to what film and cinema are in a meaningful way. This is not to say it should be divorced from life, but I think it's of the highest priority to create and strengthen this new way of speaking as it takes up an increasing share of our communications as time goes on. What we're seeing in a world where everyone has a camera and everyone has the ability to edit their footage and share it instantly is the same as the printing press, it's that kind of renaissance, and to create poetry from this new language is more important than ever.
I think there have been several filmmakers who had these sorts of aims, Vertov and Murnau certainly, and then these aims were picked up and continued by those like Fellini, Godard, and Antonioni, most recently I see it in people like Lynch, Denis, and Weerasethakul. It's a kind of language of thought and the mind, many of us think in words but also in images and feelings, emotions and impressions, and a completely holistic portrait of what makes a memory or a vision or an imagination can come from cinema. What Vertov and many of the silent filmmakers who began this was to create something that was intuited from the combinations of image, movement, and music. That's where I see the future for me and I hope it's a strength.
Let's talk finance, How did you finance the film?
AC: With the production company, I take on corporate as well as commercial work to create content and used the revenue to fund the film entirely. On the one hand it is a very freeing process because the film is beholden to no one. On the other hand, as mentioned before, it can be a very slow process because we ran out of money consistently and had to earn more to fund the next steps.
How important is marketing? Talk about the festival tour? Do you think a project can make a dent without it nowadays?
AC: I think there are more ways than ever to reach an audience and have an impact, but I think it also stems back to the medium itself and the community that loves it. For certain projects, social media marketing and free links on hosting sites will spread the word quickly and they can be very impactful in the moment and for some films this is ideal.
For others, and I include It's Always Been You! in this category, it's imperative to engage with the community that festivals offer. When I love a film, I'm adamant that I need to see it in a theater, preferably in the format it was originally released in, whether that is DCP, 35mm, 70mm, etc. Many films play beautifully in 35mm that do not retain their quality in a home format. There is something connective about those 24 flickers each second, synchronizing with the faint clicking and whirring of the projector in the back, you're not conscious of it but the rhythms of your body are in tune with that and the film becomes hypnotizing.
Marketing is of course of huge importance because how would anyone ever find your film without it? When it came time to enter the festival world, which I had no idea how to navigate, I worked with Rebekah-Louisa Smith to oversee this and I could not have done this process without her guidance. She gave so much to the film and her expertise was invaluable here.
What do you hope audiences will get from the presentation of your film?
AC: I have heard from audiences that the film is meditative, the film is contemplative and the film is existential; it caused them to examine emotions around life and death, I think this is the greatest compliment and exactly what I hope to achieve with every film.
Cinema, and all art in general, has the power to give us grand moments of full awareness, as though out of the body, touching eternity for a brief instant. This is the sense I wish to create and experience. I think this is why the arts are a necessary part of existence for human beings. They remind us of what is beyond the material, they allow us to feel the infinite. The inspiration comes from a place outside of what we experience with the senses, from a place of universal awareness, from imagination, and in the process of making we bring these visions of the mind's eye into a physical place where they can be shared. They are how we touch eternity.
I think I'm in love with the idea of cinema, the concept of the film itself, moreso than any singular work or works I've either seen or could create. That love of what cinema is and the possibilities of it will always be at the center of my drive to make and hopefully, that is why the audience is there too.
What else have you got in the works?
AC: A couple of very similar films to this which could be done on a very tight budget and a pair of scripts which very likely could not. In all, the aim is to always be creating and so regardless of scale, the next film will be born. 2020 was an odd year of virtual festivals, a shutdown "New York" and "Brooklyn", a very different city than what is on display in "It's Always Been You!". I think all situations can fuel imagination, so this time has led to some very different types of ideas that can now come to life. One concept involves footage that has mostly already been filmed before the pandemic and so it can be completed.
I'm optimistic of course that the decade ahead will lead to a new burst of creativity from all of us when the world can appreciate life with renewed passion and we can continue to explore what film and cinema can become.
---
Tell us what you think of the Case Study for It's Always Been You! What do you think of it? Genre? More genre? Let's have your comments below and/or on Facebook, or join me on Twitter