Interviews
The making of Louey & Bri TV by Bri Smith

A Case Study
Narrative | Dramatic Features
Film Name: Louey & Bri TV
Genre: Comedy
Date: 2019 (Summer)
Director: Oliver Ponce
Producer: Luis Guzman and Bri Smith
Writer: Luis Guzman and Bri Smith
Cinematographer: Oliver Ponce
Production Company: N/A
Budget: $3000
Financing: The financing came primarily from Bri, with Luis pitching in here and there
Shooting Format: N/A
Screening Format: N/A
World Premiere: Best Web Series Episode (Austin Comedy Film Festival) / Best Web Series (Mexico City International Film Festival)
Awards: 2 +
Website: https://www.youtube.com/channel/UCsoKN3fNxzh1xemy0xoe9GQ
indieactivity: What is your film about?
Bri Smith (BS): Louey & Bri TV is a series of short sketch comedy episodes that are stand-alone; ranging from stories about troubles with your pot-head therapist, attaining funding for your fire festival idea, and even what happens when you take cheers-ing your gal pals to another level.
The official trailer for Season 1 of Louey & Bri TV! Starring Luis Guzman and Bri Smith directed by Oliver Ponce
---
Tell us about the festival run, marketing and sales?
Bri Smith (BS): The festival run for our show has been very successful so far. We won "Best Web Series" at the Mexico City International Film Festival, won "Best Web Series Episode" at the Austin Comedy Film Festival, Luis was nominated for "Best Actor in a Web Series" at the Official Latino Film Festival, and we've been accepted into over a dozen film festivals so far. We were featured in a Deadline article for the New York Latino Film Festival and have primarily been doing our marketing over social media. We're hoping to obtain funding for a second season and potentially be picked up as a half-hour sketch comedy show.
Give the full Official Synopsis for your film?
Bri Smith (BS): A sketch comedy web series starring Luis Guzman and Bri Smith where every episode is standalone and packs a punch!
Episode 1: YOUR – When Beck seeks help from her new therapist Dr Nicky, she realizes his unconventional methods may not help with her murderous boyfriend Joe after all. "YOU" Netflix fans welcome.
Episode 2: LOUEY'S TRAINER – You may know Luis Guzman from Waiting, Narcos, Code Black, or even Boogie Nights. No? Well, Bri sure does, and she's about to give him the best workout of his life.
Episode 3: CHEERS TO THAT – The ladies are all back together again for a night out, but when cheers-ing starts to become a competition instead of a celebration, more is shared than necessary.
Episode 4: HEAT FEST – When an entrepreneur pitches her best moneymakers to a wealthy investor, they land on a fire idea and decide to give it a try.
Episode 5: SWEATY HANDS – When Pablo wants to dance with his hot date Jessica, things take a turn for the worse when he discovers how sweaty her hands are.
---
Development & Financing?
Bri Smith (BS): Luis and I formed a friendship on the set of "Code Black" and decided we wanted to write a comedy web series together. We both had different styles of comedy that seemed to blend well, and we knew it was something special. The writing process was often filled with a lot of laughter and good food as we bounced ideas off each other. Luis came up with the name of the series, and I'd write the scripts while going to him for his notes and collaboration. The project ended up becoming self-financed.
Production?
BS: The process started with gathering a team of people we knew previously who also worked in the industry and had experience creating shows in the past. From there, meetings were had either at restaurants or the director's house, schedules were quickly made, and the overall style of the show was decided upon. We filmed at different locations across Los Angeles, even at our UPM David Zoeller's house! We had a tight budget and were able to find incredible locations that worked within that, from a Brooklyn-style loft in Boyle Heights to a standing restaurant set in the Valley. We were able to stay on schedule and shoot all 5 episodes in 4 days. Once complete, we sent our footage over to our editor Peter Daucsavage (Crank Yankers, Who Is America) where we saw the show come to life.
Festival Preparation & Strategy?
BS: We knew we wanted to participate in festivals, and did a ton of research on which festivals would suit our genre and format best. We're incredibly grateful to have been selected to be apart of them!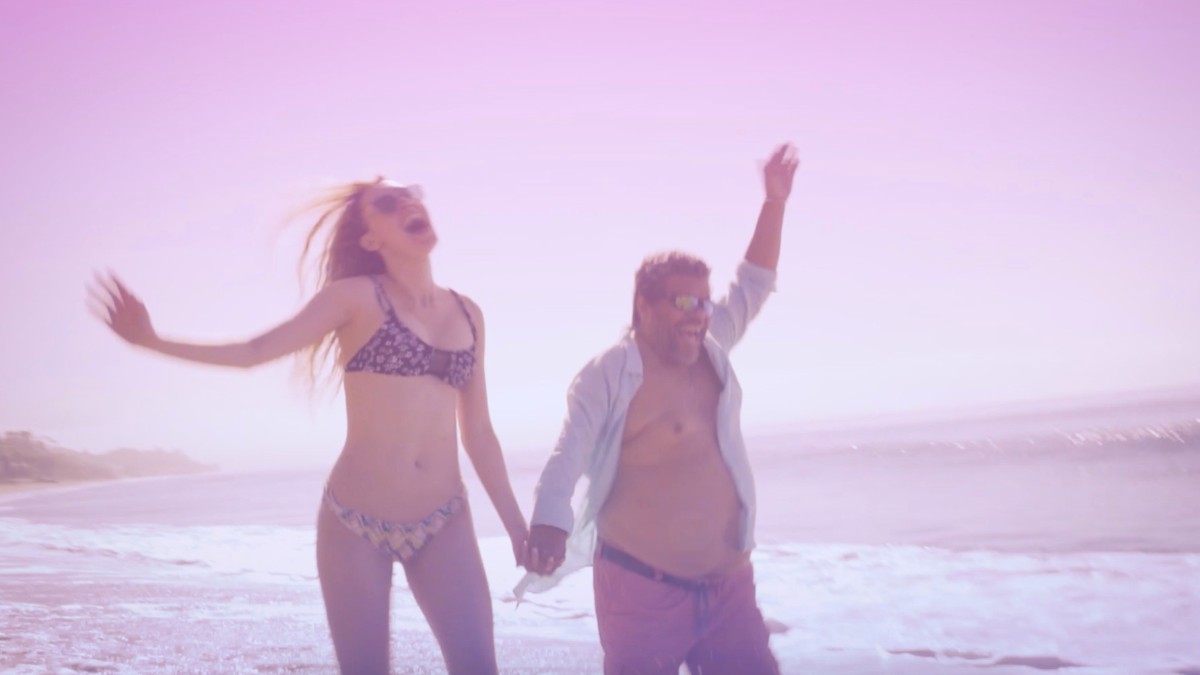 ---
The Release?
BS: We premiered our series on Youtube in conjunction with the premiere of Season 2 of the Netflix show YOU since our first episode was a parody of it. It was well received and we continued debuting an episode every week.
Advice from the Filmmaker?
BS: Our advice would be to collaborate with friends, communicate as best as you can, and have fun with the process! It can be a lengthy one, and almost never goes to plan, but take a step back and appreciate the moment.
---
Tell us what you think of the Case Study for Louey & Bri TV What do you think of it? Let's have your comments below and/or on Facebook or Instagram! Or join me on Twitter.
Follow Bri Smith on Social Media
Website
IMDb
Twitter
Instagram
YouTube