Interviews
The Making of State (Remix) by Alain Nouvel

A Case Study
Narrative | Dramatic Features
Film Name: State (Remix)
Genre: Suspense, Mystery, Drama, Experimental, Thriller
Date: February 8, 2021
Director: Alain Nouvel
Producer: Alain Nouvel
Writer: Alain Nouvel
Cinematographer: Toby Petch
Editor: Alain Nouvel
Sound: Dominique Deleon
Production Company: Ganesh Pictures
Budget: $20,000
Financing: Crowdfunding
Shooting Format: Digital
Screening Format: DCP
World Premiere: Direct to Amazon Prime
Awards: N/A
Website: https://www.statemovie.org/
The Official Trailer for State (Remix) written and directed by Alain Nouvel
---
indieactivity: Tell us about "who you are"?
Alain Nouvel (AN): My name is Alain Nouvel and I am the filmmaker behind State (Remix), a low-budget feature film that I wrote, directed, edited, and produced. I got my start in the film business in New York City in 2009 as a set runner on an independent feature film called Finding Julia, and as a video editor for companies like Warby Parker, Lenovo, and Search Party Music. One day, I landed a job as Director's Assistant to three-time Sundance Best Cinematography Award winner Ellen Kuras. For the next year, I worked alongside her in that role. She inspired me to make State (Remix), my first feature film.
Introduce your film?
Alain Nouvel (AN): State (Remix) is a war film about a family, a murder, and a political conspiracy. It is about an old man, alone and abandoned by his only living relative, haunted by his role in altering the course of American history, who is preparing to commit suicide. His grandson, a young, traumatized veteran is on the edge, caught between his memory and reality, trying to reach his estranged girlfriend who doesn't know that he's back, or gone awol. In one last desperate attempt he seeks her out, but at this point everything is a trigger.
State (Remix) is intended to communicate the experience of descending into a cave underwater and finding twilight at the edge of an opening. While this film has trauma, violence, and death, it is about transition, misunderstanding, and letting go; how holding onto a specific vision of the world can be far more damaging than accepting how surreal it really is.
---
Introduce your crew?
Alain Nouvel (AN): It's hard to describe how much I appreciate all the crew's support during production. If there's anything I regret, it's not having enough time at the end of the shoot to thank everybody properly. By the time we got to the most significant scene in the film, which we had somehow scheduled for the final day, we were over budget and out of time. We convinced the DP, the two principal actors, and the director to stay behind, but everyone else had to leave. It was a terrible way to end the shoot, especially considering all the hard work everyone had put in. There was just enough time to shoot the final scene and get the equipment back to New Jersey. We spent the next four hours improvising everything: lights, camera movements, dialogue; the ten most important minutes of the film. Somehow we got the footage we needed.
What are your personal experiences putting on all these hats/responsibilities (simultaneously)? Tell us about story, writing, and production?
Alain Nouvel (AN): It was one of the most challenging experiences of my entire life. I feel like I swam through the nebulous recesses of my subconscious: submerged in a battle between the mythical gods, demons and doppelgängers of my imagination, confronted with and by the vengeful spirit of my own soul; often paralyzed by the uncertainty of knowing whose side I was on. I wish I could put it more simply, or less insanely, but it is the best description I can give at this moment. There were times when I wanted to destroy the film and others when I felt that it was the most beautiful thing imaginable. I hope that people can catch a glimpse of that when they watch.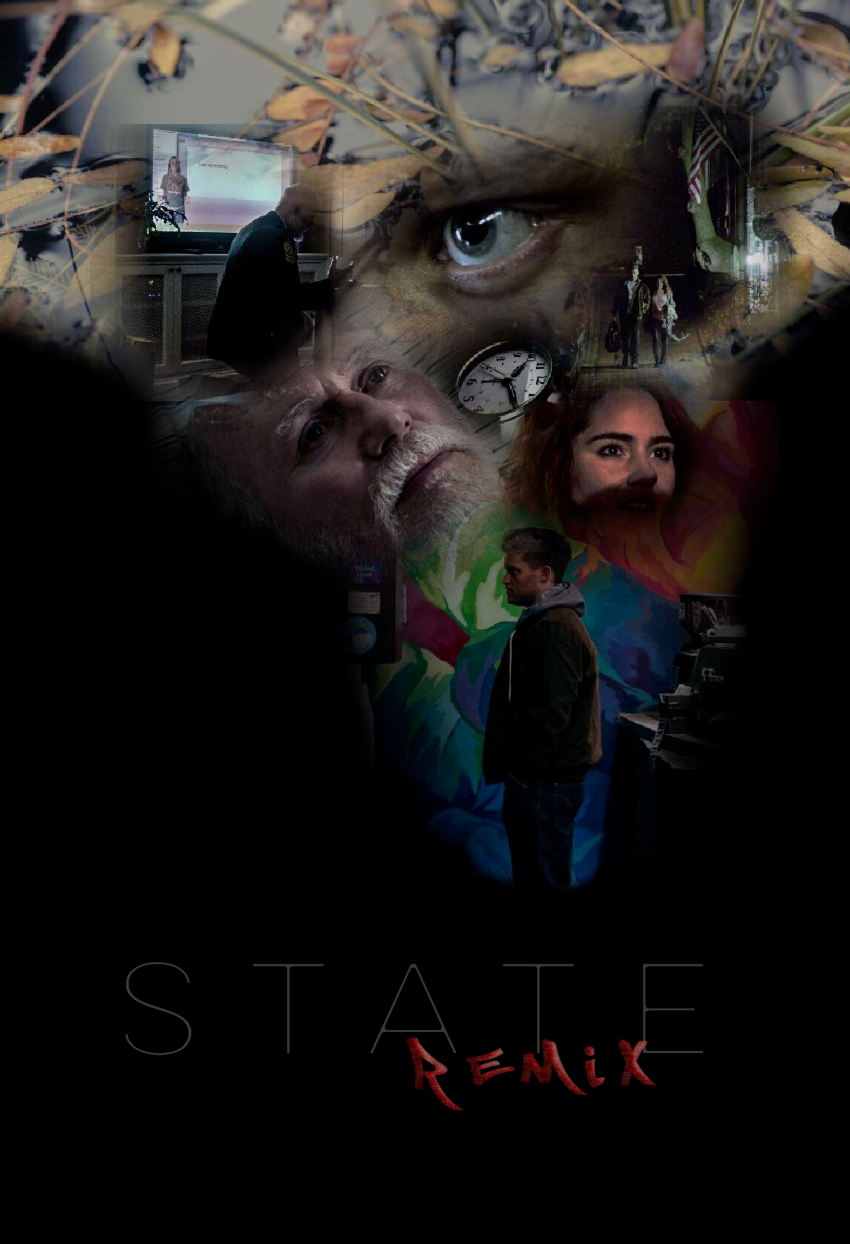 ---
What is the source of the idea? How did the story develop from the idea? And how did the story evolve into a screenplay? Why do this story? Do you have a writing process?
Alain Nouvel (AN): State (Remix) started with an article about one of the darkest, most decisive events in American history. It grew into a story about two characters: an old man and a young man. The old man is guilt ridden by his involvement in that monumental event and succumbs to the burden decades later, while the young man, a veteran, struggles to come to grips with his own trauma as he seeks out his estranged girlfriend. Anguish and despair can reveal themselves in the most unexpected ways.
The script was originally developed with the idea that our personal and shared histories are not always distinguishable. Allusions to the old man's past coupled with the pain of his lost family life added to the intimacy and compounded the tragedy. Manifestations of the young man's trauma, suffered while on active duty, elevated the story to a broader perspective on history. The parallel montage sequences bind these character's journeys.
You shot the film in days. How long were your days?
AN: 8 days, 12 – 16 hours
Did the tight shooting schedule make it harder or easier? How did it affect performances?
AN: The 73-page screenplay was shot in eight days on a $20k budget with a crew mostly made up of students, interns, and friends. I had to lie to some of the financiers and even the crew because they wouldn't believe me when I told them we were shooting a feature film on an eight-day shoot. I would just tell them it was a short film and that was that.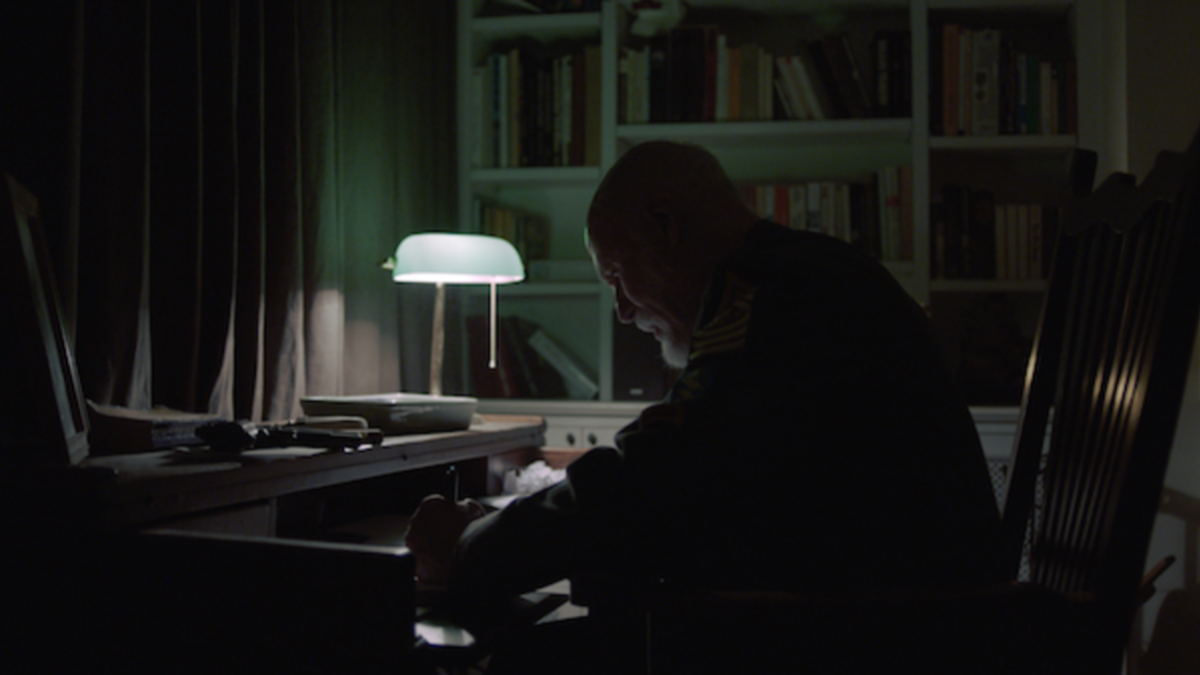 ---
The tight schedule made it nearly impossible to get all the necessary coverage. At one point, I had to take on the role of a stunt double, climbing a three-story house without a harness in the middle of the night, just to get one shot. For the train sequence, we bought seven tickets and snuck the actors, some of the crew, and the equipment onto a train. Luckily, we chose a time of day when there wouldn't be too many passengers. Shooting without a tripod meant for a bumpy ride, but at least we didn't need any permits.
There were a couple of times when the schedule meant that we could only shoot one or two takes and that was it: no coverage, nothing. Amazingly, in both of those instances, the actors nailed it. I wouldn't recommend shooting on such a tight schedule to anyone, but it certainly helped me learn to trust my actors.
During the film production, what scene (that made the cut) was the hardest to shoot? And why?
AN: During the film production, what scene (that made the cut) was the hardest to shoot? And why? A: Shooting the last 10 minutes of the film with the DP, two actors and nobody else was the hardest! We couldn't afford to keep the crew a minute longer: the sound mixer had left two hours earlier and the bus and train tickets had already been booked. Toby, Miles and Patrick were incredible for staying an extra four hours to help finish the film. There wouldn't be a film without them. It was done with four people and the sound recorded on an iPhone. It was probably the worst way to end a shoot: a perfect storm for the challenges to come.
What worked better in this latest production that mightn't have worked so well in the last one you did?
AN: This was my first film.
The film looks stunning. How did you get such a good look when shooting so fast?
AN: Toby Petch, great crew, knowing the locations ahead of time and having a clear list of shots in mind. Most of the locations were set when the script was being written so it made it a lot easier to imagine each shot before we started shooting.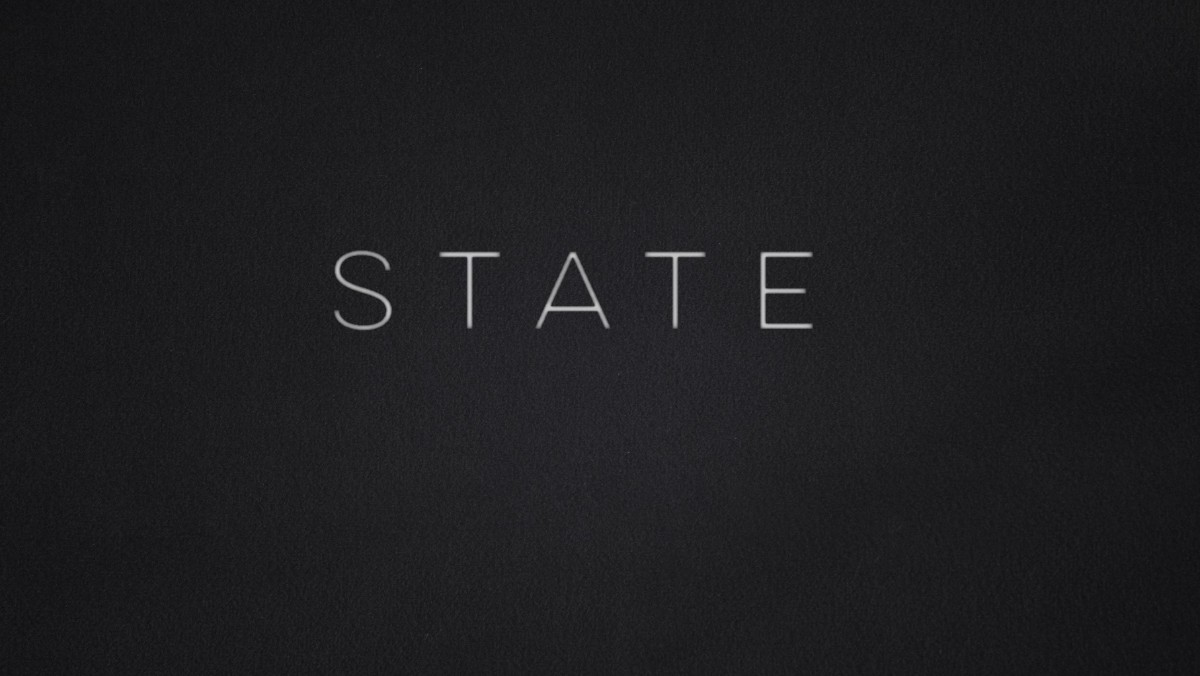 ---
Tell us about marketing activities or efforts on this project – and how it worked or didn't work?
AN: For marketing, we created and launched an Instagram page for the film where we have been posting content taken from our digital archive. We have treated the Instagram space as a sort of "landing pad" for the film, where most viewers will be introduced to the film and some of the themes; we've also used it to explore other artistic possibilities that complement the film in some ways. The audience can see announcements and content and maybe inspired to watch the film or even participate in the creative process, utilizing the digital archive for themselves.
Simultaneously, we have also done a big email push, where we have sent emails to various film review sites, publications, and film festivals for the purpose of setting up reviews or features. This has been very challenging, especially during Covid, when so many freelance film critics lost their jobs, but we have learned that persistence is key and it's been working so far. I can thank Mary Jane for all that! She's been amazing!
---
Tell us what you think of the Case Study for State (Remix) by Alain Nouvel What do you think of it? Let's have your comments below and/or on Facebook or Instagram! Or join me on Twitter.
Follow Alain Nouvel on Social Media
Website
IMDb
Facebook
Instagram
LinkedIn
Vimeo