Interviews
The making of THE FIXER by Michael Schilf

A Case Study
Narrative | Dramatic Features
Film Name: The Fixer
Genre: Crime, Thriller, Drama
Date: Post Production: Sep 18, 2019 / Completed: Nov 20,2019 / Release: Feb 28, 2020
Director: Michael Schilf
Producer: Michael Schilf, Chase Kuker, Ryan D. Wood
Writer: Michael Schilf
Cinematographer: Shaun Hart
Production Company: Chromosomes
Budget: $40K
Financing: Independent Investors & Self-Financing
Shooting Format: 4K
Screening Format: HD 1080p
World Premiere: Mammoth Film Festival, Feb 28, 2020
---
Awards:
A. Best Shorts Award Won, Award of Excellence, Best Short Film
B. DaVinci Film Festival Won, Honorable Mention, Short Film
C. Global Shorts, Los Angeles Won, Award of Excellence, Best Short Film
D. Gold Movie Awards
– Won, September Award, Best Color Grading
– Won, Best Actor, Jesse C. Boyd
E. Independent Filmmakers Showcase IFS Film Festival
– Won, IFS Award, Best Supporting Actor, Danny Trejo
– Won, IFS Award, Best Action Film
F. Independent Shorts Awards
– Won, Platinum Award, Best Film of the Month (Runner Up)
– Won, Platinum Award, Best Thriller Short
– Won, Platinum Award, Best Crime Short
-Won, Platinum Award, Best First Time Director (Male)
– Won, Platinum Award, Best Supporting Actor, Danny Trejo
– Won, Gold Award, Best Actor, Jesse C. Boyd
– Won, Gold Award, Best Supporting Actress, Veronica Diaz Carranza
– Won, Gold Award, Best Acting Ensemble
– Won, Silver Award, Best Editing
– Won, Silver Award, Best Original Score
– Nominated, October Award, Best Film
G. Indie Short Fest
– Won, October Award, Best Short (Overall)
– Won, October Award, Best Thriller Short
– Won, October Award, Best Crime Short
– Won, October Award, Best Producer
– Won, October Award, Best First Time Director (Male)
– Won, October Award, Best Supporting Actor, Danny Trejo
– Won, October Award, Best Actor, Jesse C. Boyd
– Won, October Award, Best Sound Mixing
– Nominated, October Award, Best Original Score
– Nominated, October Award, Best Acting Ensemble
H. Kosice International Monthly Film Festival
– Won, Honorable Mention Award, Best Drama
– Won, October Award, Best First-Time Director (Short)
– Won, October Award, Best Production
I. Montreal Independent Film Festival
– Won, Best Thriller
– Won, Best First-Time Filmmaker
J. Official Latino Film and Arts Festival
– Nominated, Festival Award, Best Drama
K. The IndieFest Film Awards
– Won, Award of Excellence Special Mention, Best Short Film
L. Vegas Movie Awards
– Won, Award of Excellence, Best Film of the Month
– Won, Award of Excellence, Best First Time Producer
– Won, Award of Excellence, Best Director—Short
– Won, Award of Excellence, Best Narrative Short
Website: http://www.michaelschilf.com/the-fixer
The Official Trailer for THE FIXER written and directed by Michael Schilf
---
indieactivity: What is your film about?
Michael Schilf (MS): 
Logline:  The Fixer is a crime, action, thriller about an extorted Mafia enforcer who must partner with the femme fatale hired gun who murdered his wife in order to save his daughter and liberate himself from a sadistic Los Angeles crime boss. 
Theme: The Fixer explores themes of acceptance, vengeance, and forgiveness. 
Origin: I'm always looking for good stories. Sometimes the plot presents itself before the character, and at other times, the character evolves before the story, which was the case for The Fixer. I was eating Lengua tacos at a local Mexican stand in Los Angeles, thinking about family, acceptance and forgiveness. My wife is Mexican, and as a Caucasian of European descent, I had experienced first hand the intricate process of acceptance into a large ethnic family. Then I wondered, could an outsider be accepted into a mafia family? And with that, the character of Jack Cross was born.
Tell us about the festival run, marketing and sales?
Michael Schilf (MS): 
Festivals: The Fixer premiered at Mammoth Film Festival on Feb 28, 2020, and was slated to make its Los Angeles premiere at the 20th Anniversary of the Beverly Hills Film Festival as well as an Official Selection at the Independent Filmmakers Showcase (IFS) L.A. Film Festival, but the Covid-19 pandemic shut down all spring and summer festivals. Fortunately, The Fixer was able to win two awards at IFS with Best Action Short and Best Supporting Actor, Danny Trejo. After festivals were able to adapt to the virtual landscape, The Fixer was able to celebrate its Los Angeles premiere with a live drive-in event at the Highland Park Independent Film Festival.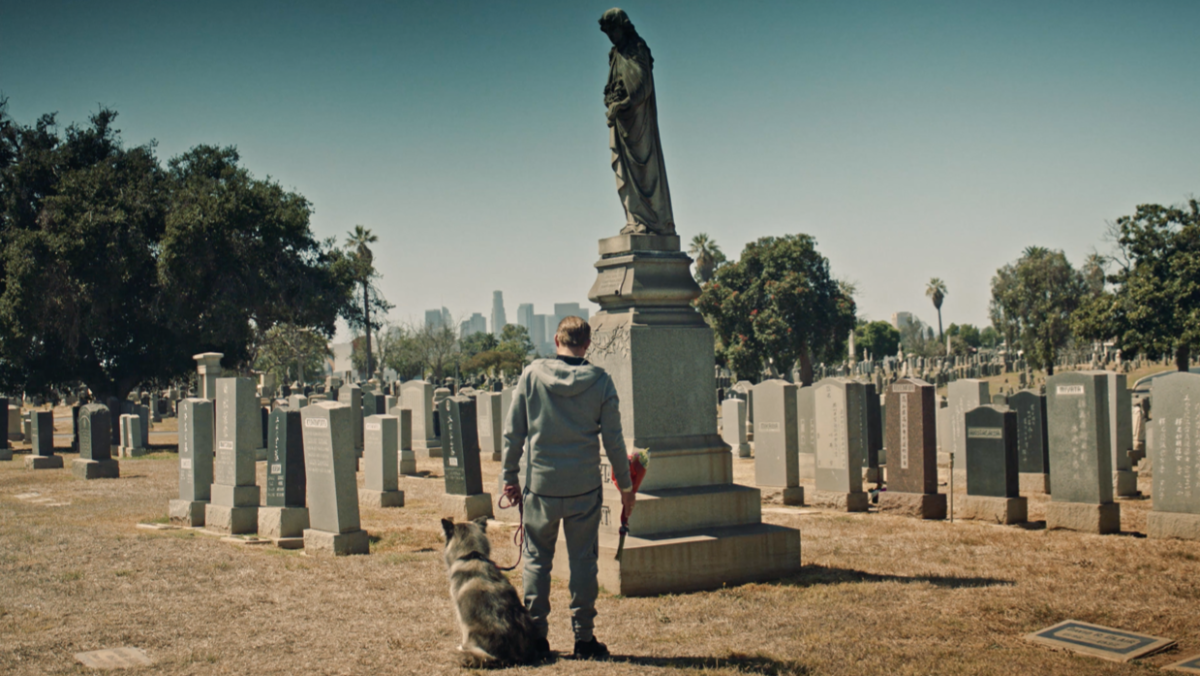 ---
Awards/Nominations: As of today, Nov. 22, The Fixer has received 24 Official Selections, including the Oscar-Qualifying HollyShorts Film Festival. Additionally, The Fixer has received 35 wins and 12 nominations (verified by IMDb) on the festival circuit.
Give the full Official Synopsis for your film?
Michael Schilf (MS): 
Logline: The Fixer is a crime, action, thriller about an extorted Mafia enforcer who must partner with the femme fatale hired gun who murdered his wife in order to save his daughter and liberate himself from a sadistic Los Angeles crime boss.
Synopsis: After paying his respects at the grave of his murdered wife in Evergreen Cemetery in Boyle Heights, Jack Cross, a Caucasian enforcer in the Mexican Mafia, along with his malamute/husky mix, arrive at the home of Benito "Benny" Sanchez, an ex-con and former Mafia gangster. When Cross opens the trunk of his 1971 Chevrolet Chevelle SS, Benny is not surprised to see Dutch, a tattooed "gezant" envoy from the New York Dutch Mob, bloodied, bound and gagged. 
Failing to extract needed intel from Dutch using brute force, Cross imposes a loaded framing nailer to inspire Dutch to cooperate. After Dutch delivers the dirt, Cross treats Dutch's wounds before forcing Dutch to share a meal of Benny's homemade Menudo. Using Dutch's lead, Cross abducts Camila De La Cruz, driving her to a secluded hillside that overlooks the Los Angeles skyline. 
Cross prepares to bury her for stealing from his employer Sint Maarten, but the tables turn when Cross discovers Camila was deceitfully hired by Sint Maarten to murder Cross' wife. Learning his daughter is now a marked target, Cross must partner with Camila in order to save his daughter, liberate himself, and enact revenge upon his sadistic employer Sint Maarten.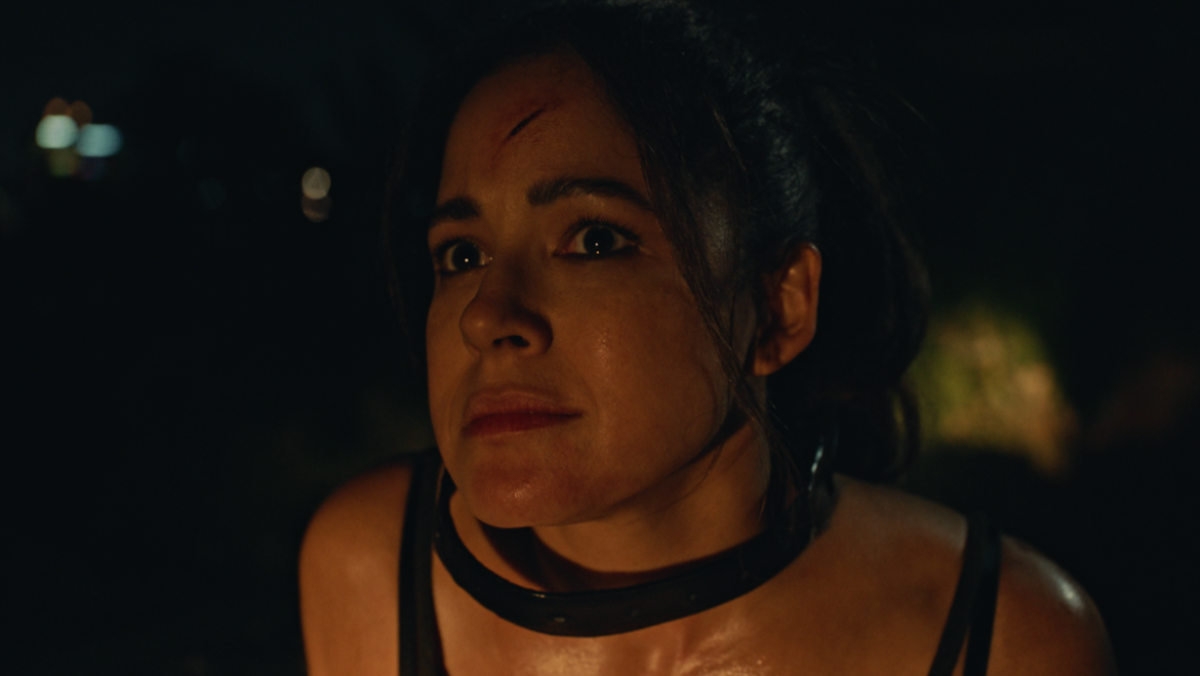 ---
Development & Financing?
MS: 
Development: The inspiration for The Fixer was actually an accident. I stopped at Chano's, a local tacos stand near my house, and when I sat down to eat a few Lengua tacos, I realized I had left my phone in my car. Normally, I would have scrolled through my social media, but this particular day, I lingered, drinking a Mexican Coke, and simply watched my surroundings. I sat there for half an hour or so and watched the clientele during the lunch surge. Everyone was Latinx. As a Caucasian of European descent, I was perceptibly the outsider, yet internally, I felt entirely accepted. 
My wife is Mexican American, so marrying into a large ethnic family, being the only white guy in the room is perfectly natural for me. I remember many nights watching a boxing match in the garage with my father-in-law Jose along with twenty other elder Mexican men. It was beautiful. They accepted me — the whole family — not only because I loved their daughter, their sister, their niece. They accepted me, in part, because they respected my integrity. 
I wanted to explore the theme of acceptance, especially from the perspective of the outsider. I understand it intimately. But I also wanted to make genre films. I also wanted to explore a deeply flawed character, who despite his many transgressions, still had integrity and a moral compass. So it is no surprise that at that moment, eating longer tacos at a local Mexican in Los Angeles, the character of Jack Cross was born.
Financing: The original budget was $15K, all of which was secured by independent investors. However, A-list talent does not come cheap, so once we secured Danny Trejo, the budget nearly tripled. At that point, I had no choice but to come up with the needed funding, so the remaining $25K was self-financed.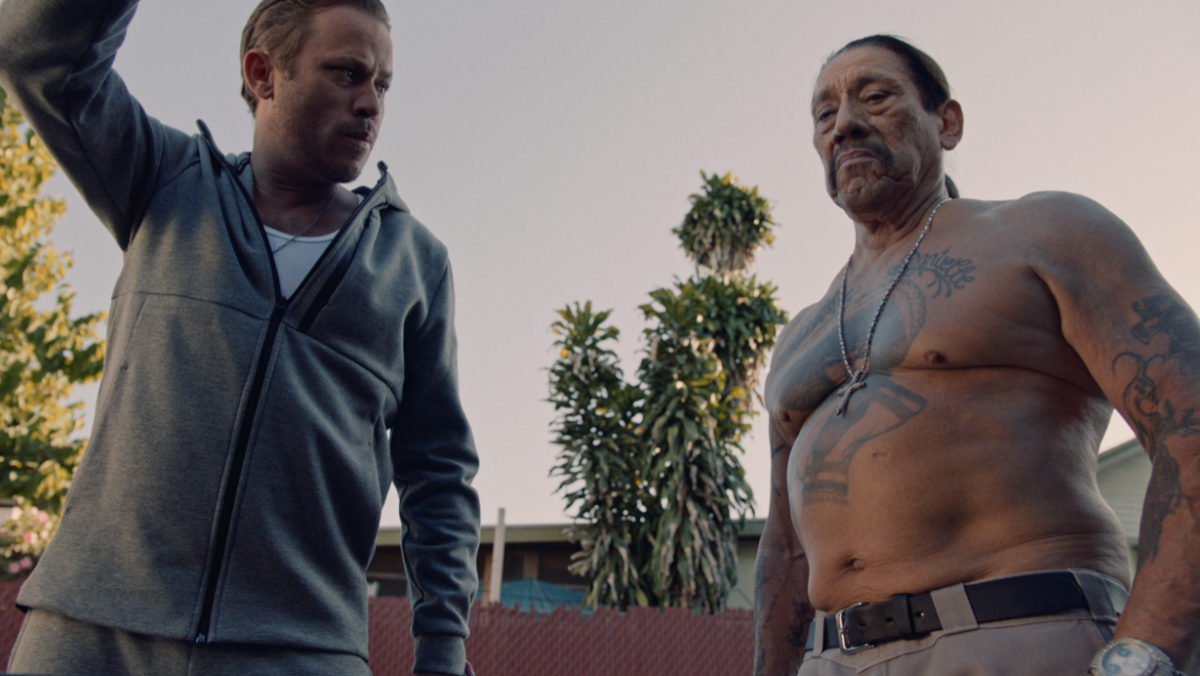 ---
Production?
MS: The Script: Everything starts with the script. Alfred Hitchcock famously said, "To make a great film you need three things—the script, the script and the script." And it is so true. You can have all the best equipment with an experienced cast and crew, but if the script is subpar, you will fail. Conversely, an amazing script shot on an iPhone will succeed. A great script, of course, attracts great talent, both in front and behind the camera. Everybody wants to be part of a gripping, powerful story.
I'm actually directing the film in my head as I'm writing, so when it's time to take the script to screen, a lot of the work is already done. I know the characters' wants, the dramatic situations, and even the shots of each scene so intimately, that storyboarding and shot lists are easy.
Casting: The script is key, but so is casting. When I write, sometimes I have a particular actor in mind. At other times, not at all. With The Fixer, I did both. While writing the first draft of the script, I had no particular actors in my head, but that changed in subsequent drafts. Originally, the character of Benny was Beatrice, the matriarch of the family, but even though my own mother-in-law is the quintessential Mexican homemaker, constantly in the kitchen, cooking some Mexican delicacy, I decided to flip the stereotype, so in subsequent drafts, Beatrice became Benito 'Benny' Sanchez.
Once I decided to create Benny, I immediately envisioned Danny Trejo, never expecting to actually get the Hollywood legend to play the role. It's not like you just call up 'Machete' and ask him to toss on an apron. But you can't succeed if you don't try, so I wrote Mr Trejo a personal letter, which my manager sent to his agent. The process, which was like a courtship through messengers, took two months before Trejo said yes. It came down to the script. He loved the quality of the writing and the character.
Getting Trejo was a huge win, yet a win that came with a different problem. A high-profile talent like Trejo does not come cheap. It was a good problem to have, though, because not only did his name and face help to market the film but once we got Trejo, it was easier to get more financing. In fact, all I had to do was mention Trejo's name, and people wanted to give us stuff for free. We called it 'The Trejo Effect.'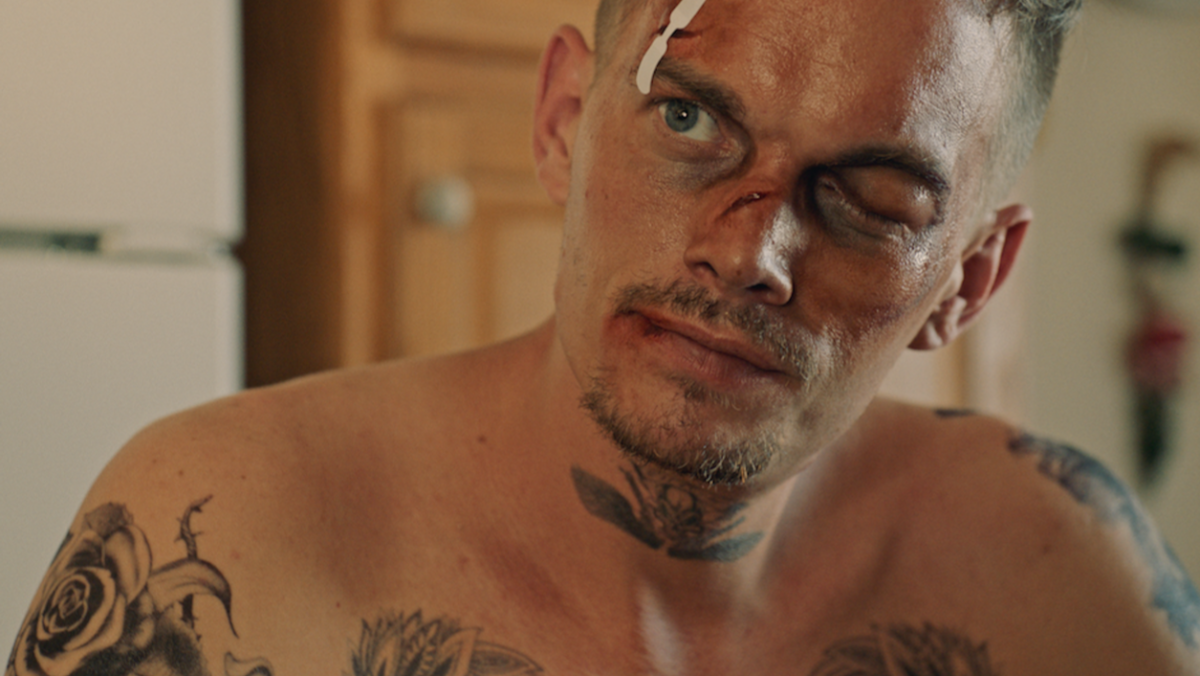 ---
After securing Danny Trejo, we were able to attract an experienced crew, and many key department heads were willing to lower their standard rates, mainly because they wanted to work with Trejo. Having Trejo attached also made it easier for us to go out to A-list talent for the lead role of Jack Cross. We had a lot of interest and a handful of meetings with several high-profile actors considering the lead role.
Originally, one of those high-profile actors agreed to play Jack Cross, but he backed out a week before principal photography. Talk about stress. Thankfully, my manager hooked us with an amazing casting director Farrah West, and over 1500 actors submitted video auditions for Jack Cross. Farrah narrowed it down for about 30 actors, and from there, I selected my top three. I wasn't completely satisfied, but we couldn't reschedule the shoot because Danny Trejo was only available for four hours one particular Saturday, and I couldn't afford to lose Trejo. With three days before shooting, I had to pick our lead, which I did with reluctance, but then Farrah sent me a last-second audition. It was Jesse C. Boyd, and I knew immediately we found our Jack Cross.
Farrah West also helped us cast Veronica Diaz Carranza for the role of Camila De La Cruz. Her audition was tremendous and the easiest decision. So no drama there. However, the character of Dutch was originally a gang member of Wah Ching, the Chinese American Mafia, but two weeks prior to shooting, my producer Chase Kuker met actor Vincent van Hinte in a Los Angeles bar. They started talking, and Chase thought it might be cool to create additional subtext by adding an international element to the story by changing the Wah Ching to the Penose, the Dutch mob. Kuker pitched my idea, and I loved that Vincent van Hinte could speak fluent Dutch, so I cast him with no audition at all. It was just a matter of trust. Sometimes timing really is everything.
Production: The shoot itself went incredibly smooth. It was a two-day shoot (Sept. 8—9, 2019), which was incredibly ambitious, considering we had five locations, two driving sequences, celebrity talent, a complete-company move, a drone shot, and a dog. I'm proud to say we stayed on schedule, and I was able to wrap early both days.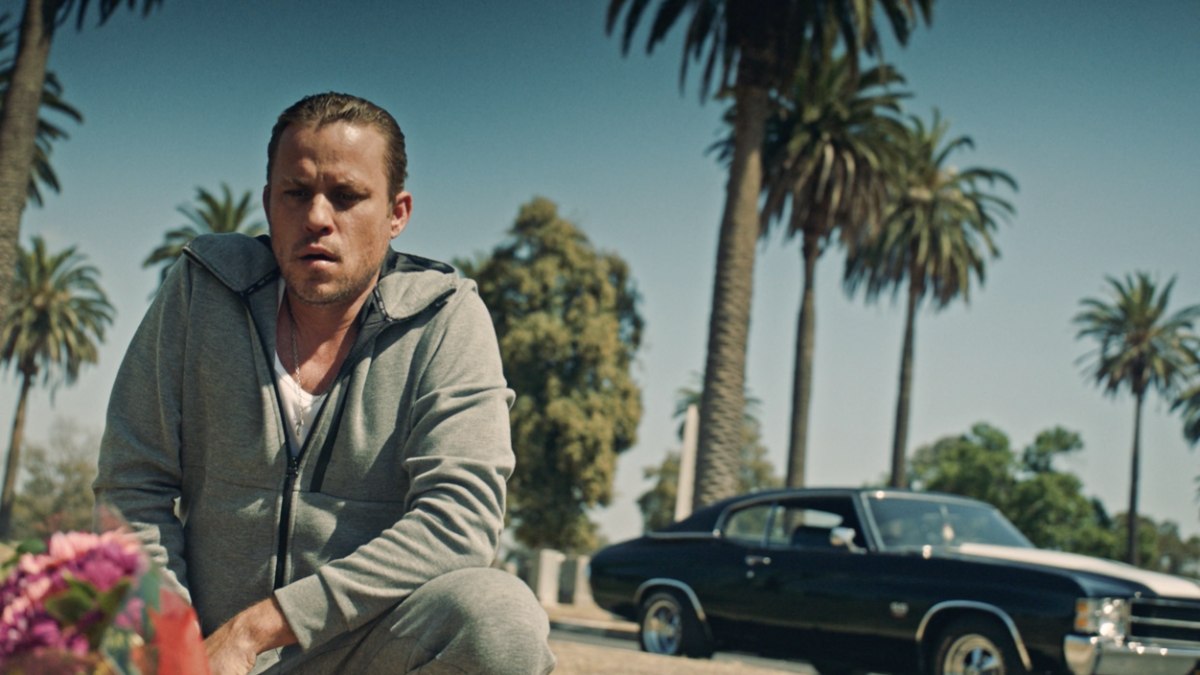 ---
Post-Production: Post began on September 18, 2019, ten days after principal photography. Producer Chase Kuker and I edited a rough cut, and from there, we hired an accomplished editor Scott Roon, who delivered the final visual cut the first week in October. Six weeks later on Nov 20, 2020, after colour correction, sound design, sound editing, and original score, The Fixer was complete.
Festival Preparation & Strategy?
MS: Festival Run
The Fixer had its World Premiere at Mammoth Film Festival on Feb. 28, 2020. Then Covid-19 took over the world, so we had to postpone The Fixer's festival run until Fall 2020 into Winter 2021. As of today (Nov. 22) The Fixer has won 35 festival awards and received 12 nominations (all verified by IMDb).
Strategy
The Fixer is a proof of concept, designed to do well in the festival circuit as a self-contained narrative, yet also used as a valuable marketing tool to help pitch The Fixer TV series I created. The pilot script and series bible are complete, and the plan is to build momentum through Fall and Winter, racking up Official Selections and Festival Awards, prior to taking The Fixer series out to networks in January and February 2021.
The Release?
MS: Shorts International Ltd. purchased a 3-year fully non-exclusive distribution license to broadcast The Fixer on Shorts TV via cable and satellite in the United States, Latin America, and European TV channels. The Fixer is currently in competition for three coveted HBO distribution licenses at the Official Latino Film and Arts Festival, Nov 27-30, 2020.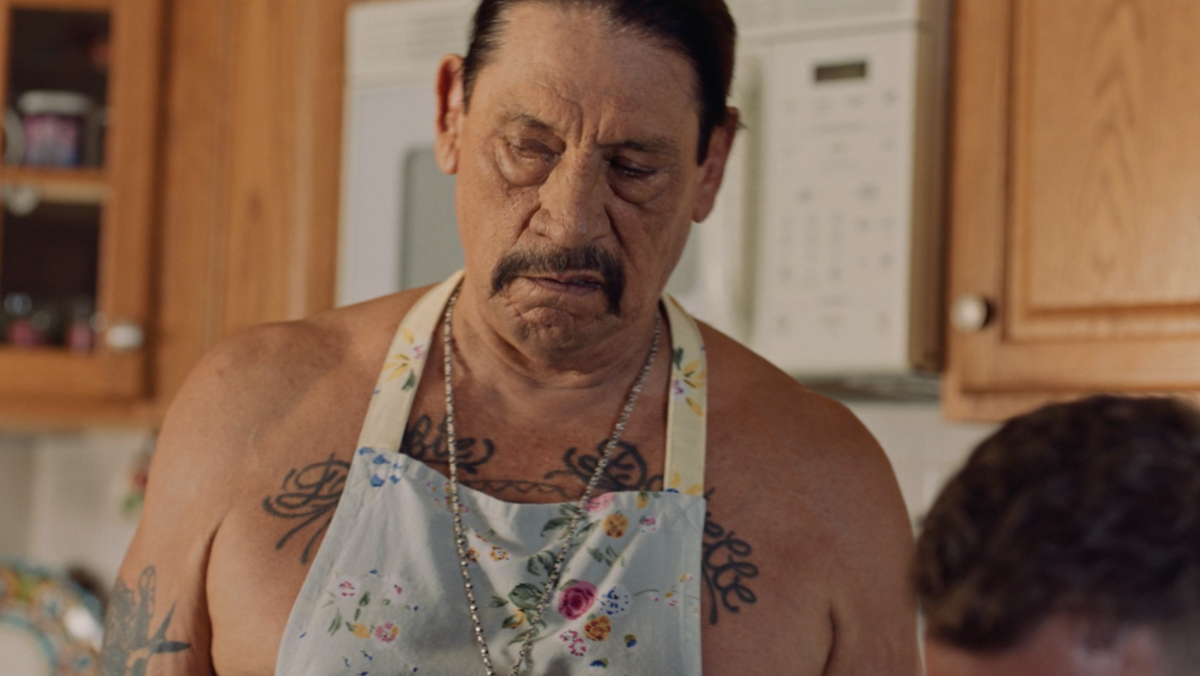 ---
Advice from the Filmmaker?
MS: There are two major elements to making a good film: the script and the money. If you have money, but you don't have great material, you certainly can make something, but it will fail. Conversely, a great script will attract high-level talent, and the money will come. As an aspiring filmmaker, you must learn to write. Learn to create unforgettable characters in cinematic stories. Knowledge of technical tools can come later. A film that looks great but has hollow characters or a meandering plot is actually quite boring. Great filmmakers must engage the audience, and that is done through story and character. If the audience doesn't care about the character, if they don't hope and fear for that character, if they are not invested in that character's goals or objectives, which is the plot, then you lose them.
---
Tell us what you think of the Case Study for The Fixer What do you think of it? Let's have your comments below and/or on Facebook or Instagram! Or join me on Twitter.
Follow Michael Schilf on Social Media
Website
IMDb
Facebook
LinkedIn
Twitter
Instagram
Vimeo