A Case Study
Narrative | Dramatic Features
Film Name: UMAMA
Genre: Drama
Date: Jan 2020
Director: Talia Smith
Producer: Nora Zubizarreta
Writer: Talia Smith
Cinematographer: Ryan Lee
Editor: Graham Smith
Composer: Talia Smith
Production Company: N/A
Budget: $21 000
Financing: Donation
Shooting Format: Digital
Screening Format: 16:1
Awards:
● Student Academy Awards – Gold, Narrative Domestic
● BAFTA Student Film Awards – Shortlist, Live-Action
● National Board of Review – Winner 2020 NBR Student Grant
● Norwich Film Festival – Nominee, Best Student Film
● First Run Film Festival – 2nd Prize Undergraduate Awards
● SA Indie Fest – Best Director Garden Route Film Festival – Best Short, Best Actress, Best Director, Best Supporting Actor
● New York World FF – Finalist
● Her International FF – Winner, First Time Female Filmmaker
● RapidLion FF – Nominee, Best Student Short
● Chicago Indie Film Awards – Semi-Finalist
Website: umamafilm.com
The Official Trailer for UMAMA, Student Academy Awards – Gold, Narrative Domestic, written and directed by Talia Smith
---
indieactivity: What is your film about?
Talia Smith (TS): UMAMA was originally inspired by a memory. The memory of coming home at 6 years old to find my nanny sitting on the steps of my house with her head in hands crying. Her son had been killed. In coming to the U.S this story began to percolate in my mind—simply because I was no longer in a society where these kinds of stories and relationships were part of its DNA. When I would tell classmates that I had had a "domestic worker" my whole life, I could not articulate well enough that that's not all she was to me and so I would describe her as my "second mother". I then had to then ask myself why I felt such a strong need to justify this situation. I wrote the film to honour Susan and the sacrifices she made while never wavering in love that she gave to me and my siblings. The purpose of the film is not to make sense of these circumstances nor provide a solution rather it simply states that they exist—something the audience
must comprehend for themselves. The film explores both South African specific issues along with universal themes. Including the major class contrasts that exist in the legacy apartheid has left behind; crime and safety in South Africa; South Africa's melting pot of cultures; to be "in" but not "of" a specific group and above all else the dichotomy in which love exists- it is at once confusing and the only thing that makes sense.
Tell us about the festival run, marketing and sales?
Talia Smith (TS): Umama was fortunate to be selected for some incredible festivals including
● Norwich Film Festival
● Hollyshorts Film Festival
● SA Indie Fest
● Garden Route Film Festival
● New York World Film Festival
● BronzeLens Film Festival
● Boston Film Festival
● San Diego International Film Festival
● New York Lift-Off Film Festival
● The South African Independent Film Festival
● Long Island International Film Expo
● RapidLion – The South African International Film Festival
● Her International Film Festival
● Chicago Indie Film Awards
---
Give the full Official Synopsis for your film?
Talia Smith (TS): When Sibongile misses her son's academic award ceremony she promises to make it up to him by leaving work early the next day to celebrate with him. But when she wakes up the next morning her son is missing. On that very day, she makes another promise to Cassandra — the little girl whose parents she works for — to come and watch her in her school play the next week. Despite the stress of a missing son, Sibongile puts on a brave face at work so that she may keep her promise to her son by coming home early.
 Development & Financing?
Talia Smith (TS): I wrote UMAMA in a screenplay class of my Junior year at NYU. Because the film was based on Susan's story I got her permission and would send her drafts of the script to read to make sure it was accurate and that she was comfortable with the way the film was going. I also sent the script to children of domestic workers in South Africa to make sure it rang true with their perspective of growing up with a mother in that field of work. In my senior year I took a class called "Advanced Narrative Workshop" in which we had to pitch a film and our professor would select those that would receive permission and a small allotment to make their movies. I pitched UMAMA thinking that it probably would not get chosen because it was the most expensive and hardest film to get made.
When I received the news that we had been selected I was hit with excitement and then immediate anxiety; How were we going to raise the money? How would we produce a film in New York that would be shot in South Africa? Where would we find crew and cast? Had we bitten off more than we could chew? We had won two grants from NYU but that was not enough to make the entire film we still needed to raise $20 000. We created a touching promotional video which became the basis for our donations. We brought on a marketing and fundraising producer who sent the promotional video to people she thought could relate to it which is where most of our donations came from. We reached out to my community in South Africa through social media, radio and local newspaper. Many people donated but we also got donations for meals from restaurants and a local supermarket which provided us with free meals every day. Most of our locations were donations as well.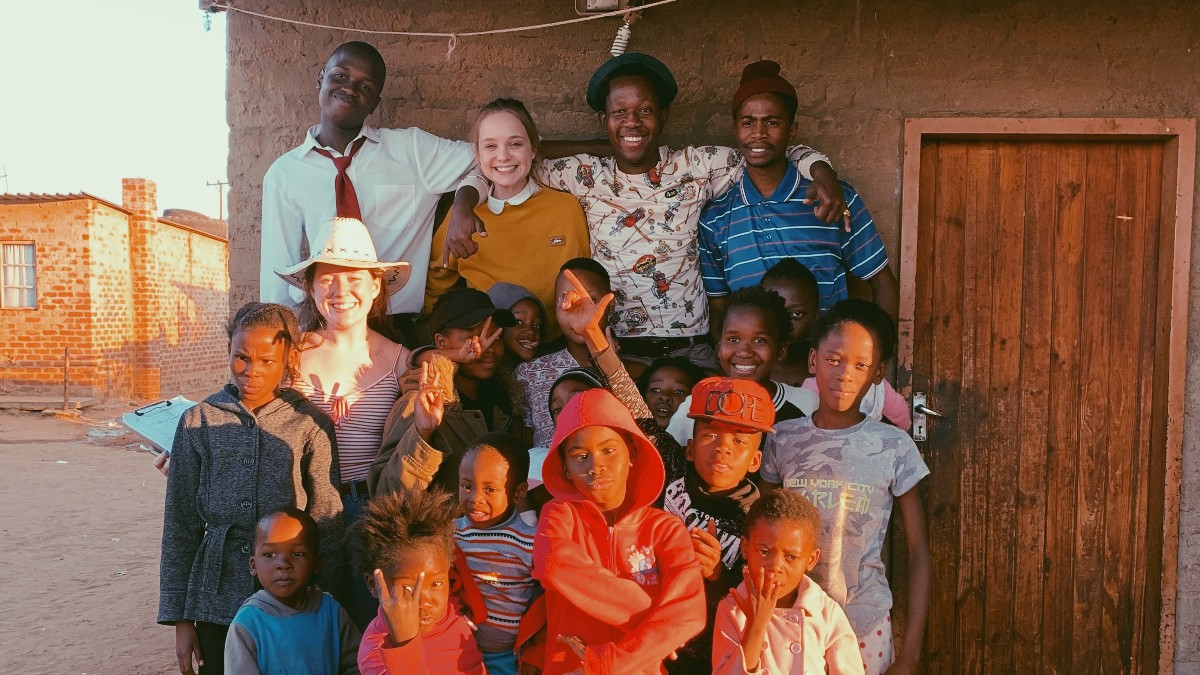 ---
Production?
Talia Smith (TS): This film was a complete labour of love. I had brought on Nora Zubizarreta as my producer because she had had experience producing thesis films overseas. But I knew that South Africa was a whole new ball game for both of us because although I had lived there my whole life, I did not know anyone in the upcoming film industry. We needed producers on the ground and so I asked my mom who had worked in the South African film industry before I was born, and so she became our feet on the ground. We needed to find other students like us who would be willing to volunteer and so I emailed every university with a film department in Joburg. Nothing. Eventually, a mutual friend put me in touch with someone in a film school in Joburg who then came on and introduced us to the rest of our South African crew. We were bringing with us from NYU our DP, Gaffer and producer. And that became a big chunk of our budget flights. We had no idea how we would raise the money and applied for multiple grants.
A friend of mine at NYU read the script, she felt connected to the story and wanted to help and so we brought her on as marketing and fundraising- Nikki Massa. This became a game-changer for us. She sent our promotional video to every person she knew who would connect to the story. These donations made up the bulk of our budget. With the budget sorted we still had to lock our cast. Our lead Connie Chiume was shooting a film at the same time as our scheduled shooting period and so we had to work around her days and also our other lead Lea Rofail's school hours. Not only were we working around our cast, but also our locations. We were using the school halls of a Jewish school and had to take into account the Jewish Holidays which were occurring during that time. Eventually, we had to find a new school as it became near impossible to schedule.
Finally, we had our schedule locked. It's two weeks before shooting and I get a call from the character of Thabiso. He has just received a paid job and can't make the shoot. I fly into Joburg 10 days before shooting and immediately go to an audition for the role of Thabiso. It was Malibongwe Mdwaba. He was absolutely PERFECT for the role. There's no doubt in my mind that it was meant to be this way- the film gods were looking after us. There were many of these types of moments. On our first morning of the shoot, we woke up to a message that our baby was sick and we had to find a new baby in three hours. One of our producers, Lea Sharples, used to babysit a little boy whose parents kindly agreed that morning. On our second day of shooting, the neighbouring property owner started drilling for water for most of the day which put our sound department under immense stress and pressure and then a day later, an hour before the scene where Sibongile looks out the window as the rain pours down, the local municipality switched off the water supply to the area as they attended to some unscheduled repairs.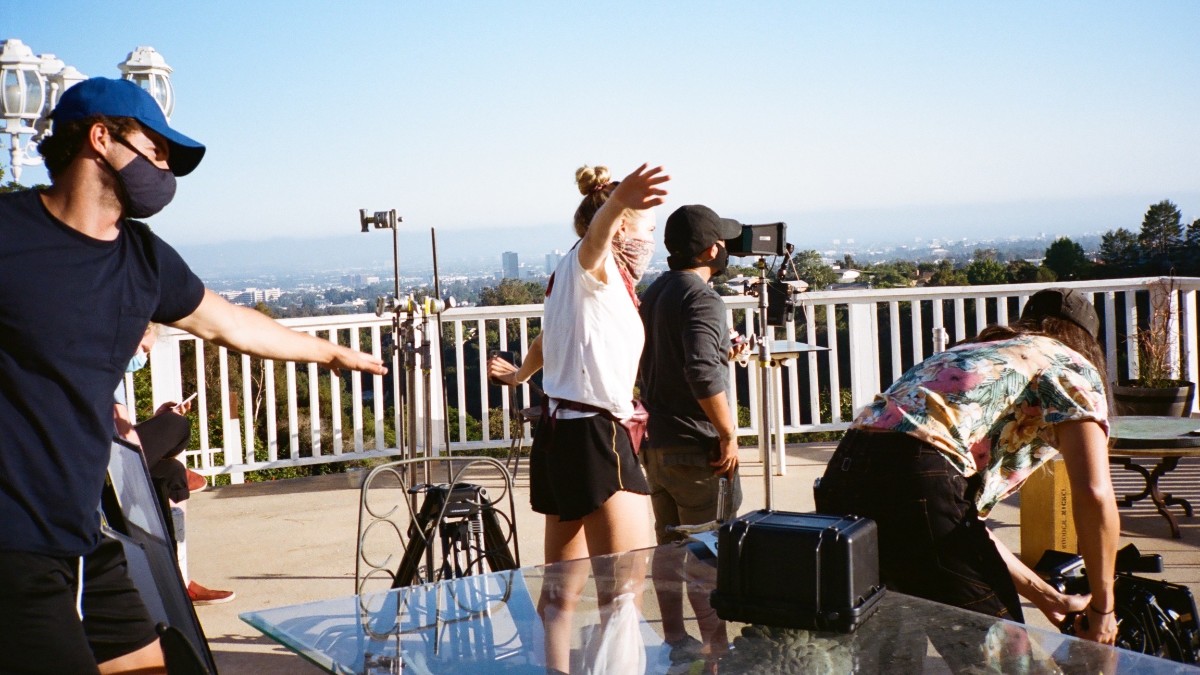 ---
We had Stefan (our gaffer) save the day by spraying water from his mouth onto the window. I think the biggest surprise for me was that even though this story was based on a specific incident, it rang true for so many of our actors and crew on set. It was incredible to see everyone sit around our table as we read the script and then share their own stories, which, unfortunately, very much emulated that of Thabiso and Sibongile's. It became a journey of unpacking the fabric of South African narratives and the shared trauma of so many. Seeing Susan, who the story was inspired by, react to the process of the film was definitely the most memorable and impactful part of filming. She was involved in the entire process; she was on set and even acted as an extra. She told the cast and some of the crew her story and from then on everyone knew the weight of what we were trying to do. And because of that everyone gave their absolute all. Everyone on set had the same mindset: to make this movie come to life by any means necessary.
My DP and I had been working on our storyboard for a year and then when we got to South Africa, we went onto most of our locations (for the first and last time before shooting) and, using an iPhone, shot Nora (producer) and Stefan Nachman (gaffer) acting out the scenes. We cut that footage together to make sure we knew exactly what we would need on the day of shooting. Most of our scenes were handheld and took a bit of time to shoot because of that. We flew with an Alexa mini and rented lenses from Panavision South Africa. We had 11 locations to shoot in 8 days. We started shooting everything in the "Goodman home" and moved to the interior of "Sibiya Home" which was down the road. We shot the school scenes over a weekend so that our extras would all have free time to come. The extras were students and parents of an extracurricular drama school. They came to observe the filmmaking process and then had a Q and A with the crew after shooting. We then had an overnight shoot in a bar and a break day following that.
We shot the rural township over two days. The location was an hour and a half away and so we used the Taxi we were filming to transport most of our cast and crew to set. Our editor, Graham Smith, was on set with us which was super helpful. He would often tell us if he thought something would not cut well or if he thought we would want another angle for the edit. Having that type of guidance was so helpful with the limited time we had. The edit took 6 months to get a final cut. Graham is based in South Africa and so some of this was done virtually- which is normal now.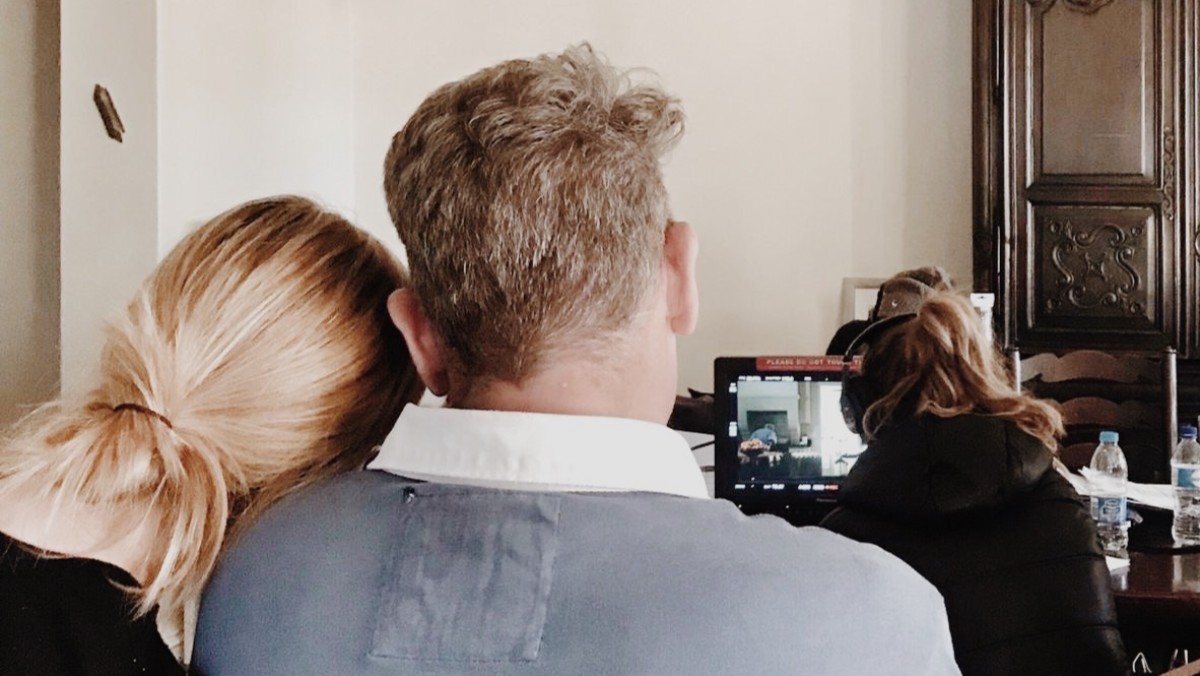 ---
Festival Preparation & Strategy?
TS: This being our first festival run ever we had no expectations only that maybe we would attend a few festivals. Our strategy was to target a few big festivals and then look into niche festivals with first-time directors, female filmmakers and stories from Africa categories. Our very first festival being NYU's First Run Film festival, midway through the festival COVID hit its peak and the festival was cancelled. From then on we would experience a virtual festival run. And now we don't know any different. The awards were announced via email and it was because we came second there that our film was sent to the student BAFTAs where we were shortlisted and the National Board of review in which we became a grant winner. Other than those two festivals, the rest we had simply applied over film freeway, no PR and no real marketing strategy. But receiving news of becoming Student Academy finalists and then receiving Gold was what truly took the film to the next level.
The Release?
TS: The film is still to be released.
Advice from the Filmmaker?
TS: My advice is to make something you are completely passionate about with people who feel the same way. I think filmmaking is completely reliant on teamwork and I would be nowhere without my team. So, find your people and keep making things. Also, trust your gut.
---
Tell us what you think of the Case Study for UMAMA. What do you think of it? Let's have your comments below and/or on Facebook or Instagram! Or join me on Twitter.
Follow Talia Smith on Social Media
Website
Facebook
Instagram
Vimeo