Interviews
Thomas J O'Brien Rockland County, NY Based Actor Talks Career & Future

The first opportunity Thomas J O'Brien had was being cast in a low budget independent film suspense/thriller entitled A Dangerous Place (2012) by filmmaker David Schoner (The Long Haul). Thomas had a very brief, walk-in featured role on the last day of production, on the set over in Jersey City, New Jersey. Even though my appearance in the scene was brief, I found the experience of being on set, filming doing takes, acting, encouraged me to continue and triggered the pursuit of acting.
indieactivity: Did you study acting?
Thomas J O'Brien (TJO): Yes, I attended several actor workshop classes over at "The Producers Club" in Manhattan, New York. Then I took steps to further my acting studies, to hone my craft as an actor when I attended an acting instructor class of Stephen Michaels (Strasberg Institute, American Academy of Dramatic Arts, Michael Howard Studios) acting workshop studio over at "The Barrow Group" in Midtown Manhattan, NY.
What acting technique do you use?
Thomas J O'Brien (TJO): At the risk of sounding cliche, I don't want to say method acting, because the method acting technique can be interpreted as a bunch of things. I would say, technique-wise, I lean more on the Meisner/Stanislavski techniques mixed in with improv. I aim to add personality that gels and flows well with the character I'm portraying. My goal is to give the character energy, sound authentic, and original.
You are an experienced actor, how much work: creativity, energy or focus do you put into your scenes?
Thomas J O'Brien (TJO): I put a 100% towards the character, each scene adds to the dynamic to the character, which adds an element, sometimes makes the character more interesting, which benefits the storytelling.
Thomas J O'Brien Reel
---
When you shot " The Confined " how do you create that character from a script into a person?
Thomas J O'Brien (TJO): Landry, the lead character from an independent horror/thriller short film entitled The Confined (2017) written by Darren Wallach & directed by Christopher Picone. I portray a realtor architect character. I took the elements of 1970's horror cinema "average joe" type of guy with a hipster-type of vibe to him in creating the character, Christopher Picone and Darren Wallach gave me creative freedom to help craft out the character known as Landry.
How did you stay fresh on a production set?
Thomas J O'Brien (TJO): Go over the lines, stay on key with the character & the scene, stay creative, don't lose sight of the character, be relaxed but remain focused.
Explain one creative choice you took on the set?
Thomas J O'Brien (TJO): While filming a scene in this feature film entitled King Lahiri (2021) I had a supporting role in a scene, as an atypical fashion model. The director Christopher Picone told me I want you to draw attention in an entertaining manner to add a little bit more of a kick in the scene. I understood that, so I just naturally channeled that, adding improv to the dialogue and I just released this comical energy that flowed wonderfully with the other talented actors Kamraan Husain, Danish Farooqui (Akelay Sath Mein), and Ronnell Parham (Odd Man Out: The Series) in the scene. What I was told, the scene I was in came out great and was hilarious, which is always a good sign when the scene you're in makes it to the final cut of the movie in its entirety. I was told by the director Christopher Picone & screenplay writer Saima Huq we're very pleased and happy with my performance in the scene.
---
Describe a character you played?
Thomas J O'Brien (TJO): Landry, the lead character from an independent horror/thriller short film entitled The Confined (2017) written by Darren Wallach & directed by Christopher Picone. My character is this dry-sarcastic, realtor architect hipster.
I think another film production I think honestly pushed me more to being a creative, serious tone actor and that was playing the character Landry in the independent horror/thriller short film The Confined director/editor by Christopher Picone (Leo and the Shark, Redemption On Gun Hill, King Lahiri) & screenwriter/executive producer by Darren Wallach which was filmed over at The Paterson Art Factory in Paterson, New Jersey for 2 days. Where my character (Landry, the Lead) starts out as this kinda dull type of guy who is an Architect, he is the complete opposite of his peers who he works as an Architect with some of his peers, but then gets pushed by the terror, as he witnesses bizarre, disturbing events in an old abandoned mental hospital.
I think that role in that short-film did a lot for me, such as having won several awards and received nominations at numerous film festival awards including at the Best Actor Award New York 2020 film festival in New York City, which I won in the category of Best Actor In A Thriller and at the Los Angeles Motion Picture Festival 2020 in Malibu, California in which I won in 2 categories, for Short Film: Best Actor Bronze Award and for Best Actor Grand Jury Silver Award for my performance.
The role in (The Confined) I believe showcased that I can do a more serious tone, embody more realism to my acting. I think the short film helped me gain more legit credibility to be taken more seriously as an actor, which I don't think I got too much of before, as everyone has doubters, skeptics. I think when you are proud of the work you do and people who see your work enjoy it, it's a good sign.
The Confined (short film) trailer. Watch the full version here
---
What do you want most from a director?
TJO: Clear direction, once that's implied on what the director wants out of the character, I can move forward, take it from there.
What actors do you long to work with?
TJO: Too many actors to name. I honestly don't concern myself with that type of ideology, if it happens, it happens. I go with the attitude of "keep on moving forward" mentality.
What advice do you want to give actors?
TJO: Don't get discouraged, If the role is meant to be, it's meant to be. No role is ever guaranteed. You gotta really want it. No matter what happens, carry on.
Write about your career?
TJO:  I can easily say I've worked on numerous productions. Though my ideology is, it's the depth of the characters an actor portrays to excel, get notoriety, that and the hard work, the sacrifice of time and energy, dedication. I think after I worked on numerous independent film productions in the New York City area, I managed to also get cast in some productions over in South New Jersey. I remember getting contacted by filmmaker Bradley Creanzo (The Bible Belt Slasher & The Bible Belt Slasher Pt. II: The Holy Terror!) in Linden, New Jersey to do a dry- read, audition for this upcoming retro-style action/thriller feature film originally entitled Case At Midnight then the title is later changed to Vicious Thunder.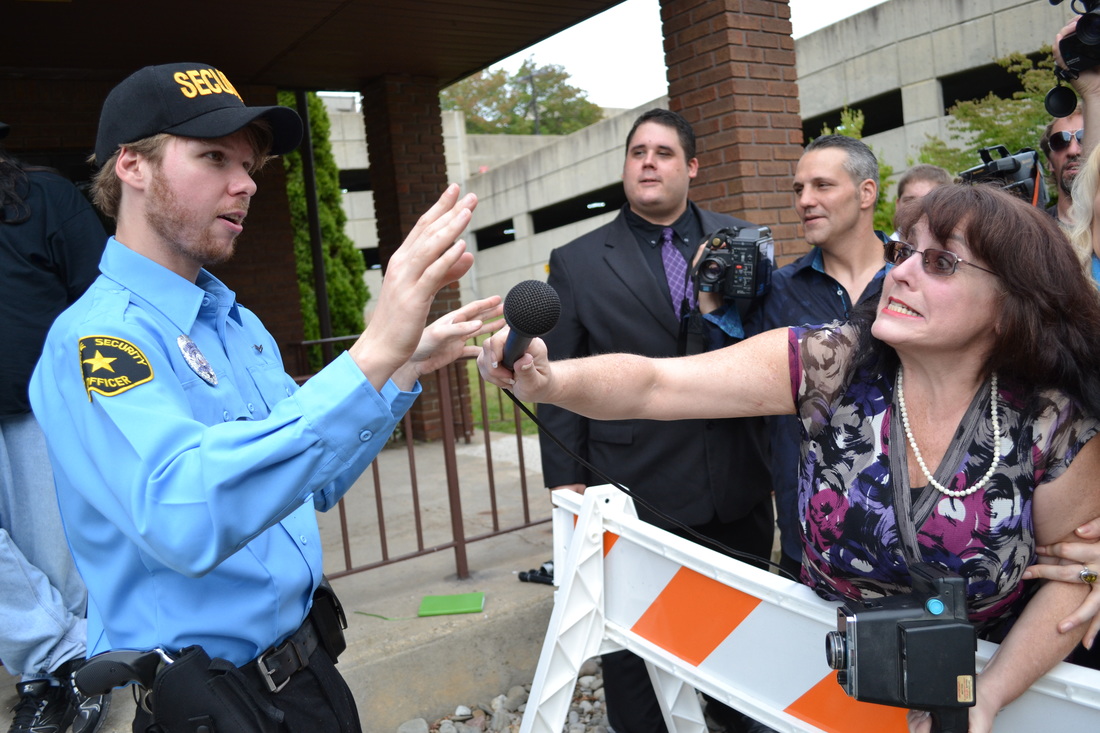 ---
After my read audition, I got a callback shortly after, informing me that I had landed a supporting role. Though the production informed me by accepting the role, I had to grow facial hair, a beard, look a bit scruffy for the character, who described in the script/story as a seasoned, young armed security guard who was in 2nd in command of a security team patrolling a town courthouse before it becomes under siege, attacked by a group of psychopathic cult members going to no ends to free their cult leader, and the only thing that is in their way are a few of the court house's security team members and a few pedestrians who are all trying to find a way to escape. I took on the role cause I felt the role was different than any other previous character I had ever portrayed in film production. As well, I found the script to be promising. On the set for Vicious Thunder was a long, tedious process, many hours filming at the courthouse in Linden, New Jersey. I remember film days on set which we're time-consuming but it was necessary.
The production team we're on set, the (filmmaker, Executive Producer, Lead Actor) Bradley Creanzo knew exactly what he wanted and took each film shot in each scene seriously and Executive producer Josh Friese we're both driven to make this movie the best retro action/thriller as it could be. There were film days where filming began at 12:30 pm and we finished at 8 pm, there were film days where filming started at 4:30 pm & filming would wrap up at 6:30 am or near 8:00 am the following morning. Much coffee was undoubtedly drunk throughout this production.
In the end, I thought the movie came out good, I thought it was a success for what it became. It was very 1980's retro-styled, with the costumes, the cars, the atmosphere, the original motion picture soundtrack, which some of the soundtrack scores was composed by Bradley Creanzo, the SFX effects, the sets, the props, it really felt like being in a time loop of the early 1980's action/thriller flicks such as Invasion U.S.A. (1985) & Cobra (1986). It was very cool. It was good working with Bradley Creanzo (Theta States), Melissa Damas (Sickness), Thomas Ryan (Theater Of Terror), and numerous very talented actors & actresses in the cast including the production personnel on Vicious Thunder.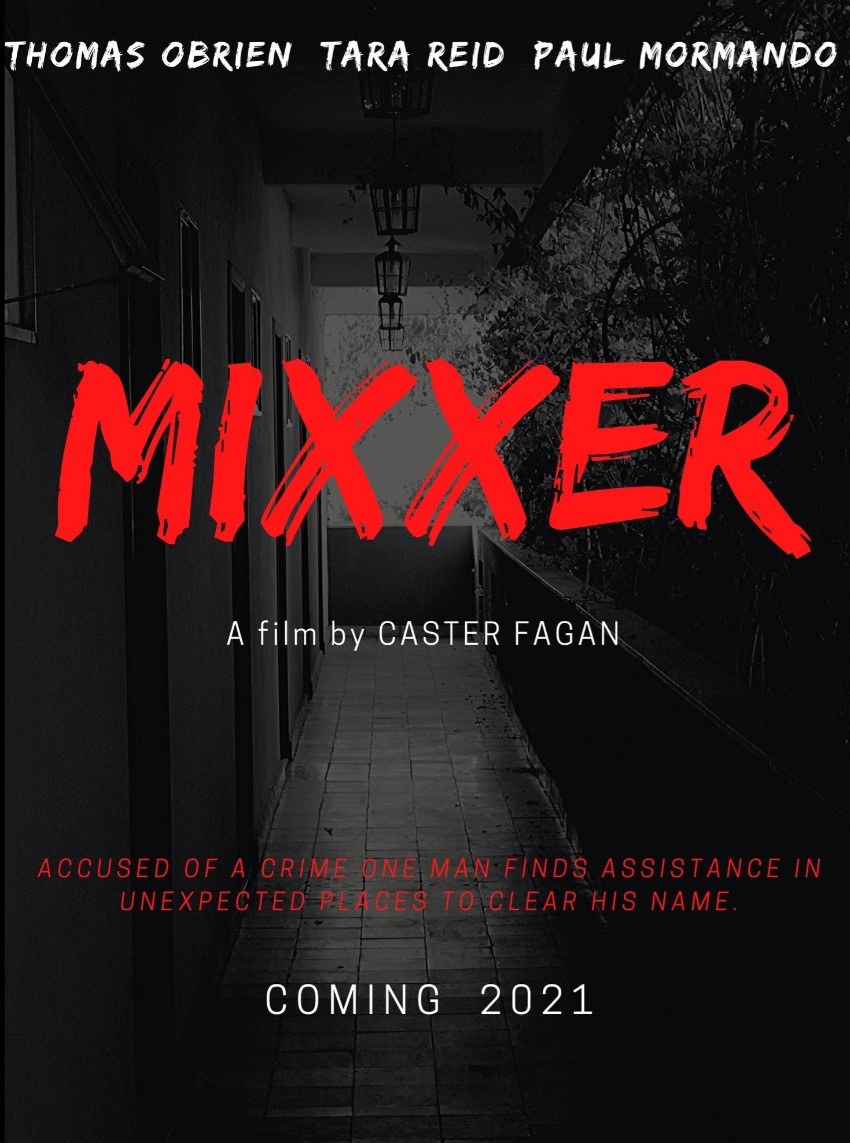 ---
I think this movie helped me a bit, I guess gave me some more recognition as an actor, that I was able to switch over to playing a role I think a lot of my peers, colleagues I'm not sure or didn't or couldn't see me pulling off believably in this tough serious grit type of role. The reception I got for the role as the character Lionel Cochran in Vicious Thunder was very well received. All the hard work & effort paid off when Vicious Thunder premiered at the legendary Anthony Wayne Theater in Pennsylvania, which is a landmark site in P.A.
Do you have any projects in the works?
TJO: I got some very promising production in the works for the upcoming year 2021. An upcoming horror/thriller feature film entitled Mixxer which I collaborated on writing with filmmaker Caster Fagan (Subject A Male), I reached out to him, we had a meeting back at the end of 2018 in NYC, I pitched him this idea concept/story for a feature film and he got and liked the concept to the story, so he became interested in collaborating in writing a story/screenplay for it. So for the rest of 2018, I just kept writing, I was pitching ideas, concepts, characters, and Caster brought his ideas and the story itself took shape. So by the beginning of 2019, the 1st draft of Mixxer was completed. Mixxer the screenplay as a whole.
The story is this crime/mystery, pulse-pounding, thriller, a semi-detective story that transcends into having the elements that play into becoming a horror story. So it's definitely not a typical, nor predictable horror/thriller story, it isn't a plot that has a slasher movie vibe to it. We got some very talented, rounded talented onboard actors and actresses such as Tara Reid (American Pie, The Big Lebowski, Sharknado), Paul Mormando (Bound By Debt), Sarah Teed (Letters From Sam), myself, Thomas J. O'Brien (The Confined), Vince Edgehill (The PC), Brady Smith (A Life Observed), Lauren McCann (Girl Boxer), Vin Scalia (Equal Standard), Victoria Stevens (Hell House), Dan Gregory (Cabin Of Errors), Billy Hartman (K-Town) and others.
Walk teaser for "Mixxer"
We got a strong production team with some names such as Christopher Picone (Leo The Shark), and Jay Curtis (Stinger). It is exciting to see a project you worked on, write actually develop into a full-length feature film. I'm excited, looking forward to seeing this production enter the next phase.
---
Tell us what you think of the interview with Thomas J O'Brien. What do you think of it? What ideas did you get? Do you have any suggestions? Or did it help you? Let's have your comments below and/or on Facebook or Instagram! Or join me on Twitter.
Follow Thomas J O'Brien on Social Media
Website
IMDb
Facebook
Twitter
Instagram
LinkedIn
YouTube